Dumpster Rental in Auburn, Alabama
Roll Off  Rental Prices with Outstanding Quality
Click To Call 1-888-792-7833Click For Email Quote
Why We Offer The Best Prices For Rentals In Auburn:
An organization only has strong as it's the weakest link. And that is why at Easy Dumpster Rental we are always looking out for flaws in the system. We are constantly getting an education so we will always try to be flawless.
Get a Quote as fast as Bo Jackson can run, well, as fast as he was
Stress-free service and a promise to run an ethical business model
The greatest sales team in the country and the best service guarantee
Thinking of pleasing you is what great companies do and we want to make you happy
We offer solutions not create problems. We will make your life easier
Dumpster Rental Pricing in Auburn is Based on Many Different Factors
To Receive The Lowest Pricing, Call For A Customized Quote Now 1-888-792-7833
Save With Us Between $10 And $90 On Your Dumpster Rental Cost:
Providing great customer service is the backbone of every great company. We strive to be the very best in the sanitation industry and are seeking every day to find better ways to serve our customers. We want you happy.
Over 100,000 dumpster rented and that is a ton of rentals
Schedule a pick up online or over the phone. Whatever suits your fancy
No company can beat our prices. No one can outplay us
You are our first and only priority and we will win you over with our team
Dumpster roll off in all sizes for any job or project, from simple to the complex
Earn Up To $50 | Share / Like Below
10 Yard Dumpster (2 TONS) 4,000LBS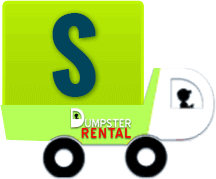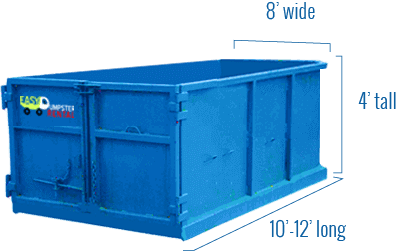 Easy Dumpster Rental
20 Yard Dumpster (3 TONS) 6,000LBS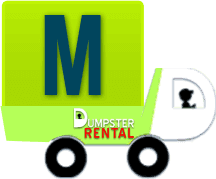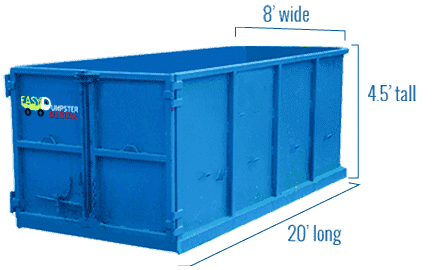 Easy Dumpster Rental
30 Yard Dumpster (4 TONS) 8,000LBS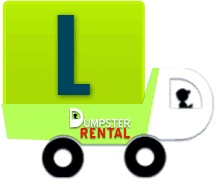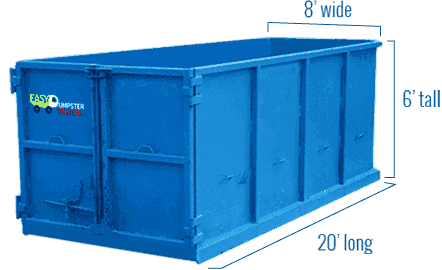 Easy Dumpster Rental
40 Yard Dumpster (5 TONS) 10,000LBS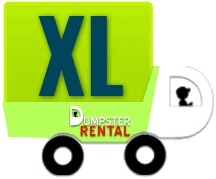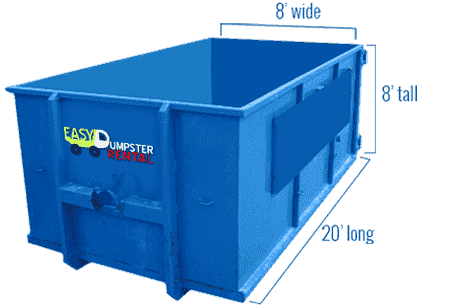 Easy Dumpster Rental
LANDFILL DROP-OFF LOCATIONS IN AUBURN, AL
Auburn is located in eastern part of central Alabama. It is the largest city in Lee County.  Auburn Environmental Services provides garbage collection services to residents. We could not find a landfill location for Auburn. The city takes all garbage to the Salem Waste Disposal Center in Salem, AL
For further information, contact the office of Environmental Services at:
365-A N Donahue Dr
Auburn, AL 36832
Phone: (334) 501-3080
Recycling
For Auburn residents, recycling is included in the garbage collection service on the same day as your regular collection day. The city of Auburn also offers a recycling center for 24-hour drop-off of recyclables.
Recycling Drop-Off Center and Compost Demonstration
365-A North Donahue Drive
Auburn AL 36832
Acceptable Recyclable Items for Curbside Pick-Up include:
Newspapers
Brown or Clear Glass
Plastics #1 and # 2 bottles
Steel Cans
Tin Cans
Aluminum Cans
Cardboard
The drop-off center accepts other items as well as the acceptable bin items.
For more information, contact Environmental Services at 334-501-3080.
Hazardous Waste
The city of Auburn hosts an annual Hazardous Waste Collection Day for household hazardous wastes. The event is held at:
Environmental Services Complex
365-A North Donahue Drive
Auburn, AL 36832
Acceptable Hazardous Waste Items Include:
Adhesives, glues, resins
Ammonia
Bleach
Car batteries
Dry cell batteries
Creosote
Engine & radiator flushes
Gasoline
Insect sprays
Latex paints
Oil based paints
Paint thinners
Pool chemicals
Solvents
Weed killers
Wood stains
And More
You can contact Environmental services at 334-501-3080 for more information.
Yard Waste
Residents of Auburn will have yard waste (otherwise known as trash) picked up on the same day as a regular curbside pick-up. Trash should be placed in a pile at least 3 ft from the road or any sidewalks.
Bulk Items
Auburn residents can place bulk items for disposal with their curbside collection. Items should be in a pile no less than 3 feet away from roads, sidewalks or medians. Items included in bulk pick up are:
Metal
Old Furniture
Old Toys
Please remove nails or screws from piles. The following materials are unacceptable:
Tires
Rocks
Shingles
Tree Stumps
Bricks
FAQ Concerning Renting a Dumpster Rolloff in Auburn
Auburn vs Alabama. The Iron Bowl. One of the great football traditions and rivalries in all of the college football. Along with The Ohio State University and that team up North, college football doesn't get much better and fans can't wait for Autumn. And we can't wait to rent you a dumpster. If this is going to be your first rental we have provided for your edification some Frequently Asked Questions and we hope this clears up any concerns or confusion about the dumpster rental business in general and how the rental process works.
How long are the rental periods? Typically dumpsters are rented for either 14 days or 30 days. However, with that said, we will work with you to keep your dumpster as long as you need it. And, there are situations where you can purchase a rolloff.
What can I put in a Bin? Almost anything. Dirt, concrete, tiles, old cabinets, wood, etc… The only thing you CANNOT put in a dumpster is hazardous waste, it is against the law.
How much time to I need to order a Rolloff? Easy Dumpster Rental would prefer 48 hours. But, we can, if you contact us early enough in the morning, offer you same day service.
 What credit cards do you accept? We will accept Visa, MasterCard, Discover Card, American Express and PayPal.
How do I protect my lawn or driveway from the weight of a dumpster? We recommend going to your local lumber store and purchasing some plywood. The plywood would then be placed under the wheels.
Can I put the Rolloff in the street? Each city will have different laws concerning where a dumpster can be placed. It's best to check with your local city officials or your homeowners association.
I own 2 homes or properties, can I have a dumpster delivered to the other property when I complete my project at the first property? Yes. When you call the office and speak to our sales team, just explain to them your requests and we will accommodate all of your needs.
Is it true that you will match or beat all competitors prices? Yes. We guarantee the best price. If you find a cheaper price, call our office and we will match or beat that price.
Does Easy Dumpster Rental handle residential customers? Yes, we do. We have many container sizes to choose from and can handle any job, from a simple decluttering of your garage or attic to a complete remodel of your home.
Just in case you have any questions about what constitutes a hazardous waste, we have compiled a partial list for your convenience.
Lead
Propane tanks
Acid batteries
Motor oil
Whole tires
Fluorescent light bulbs
E-waste
Automotive parts
Asbestos
If you have any questions concerning hazardous waste please call our office and speak to a sales team member. Or, if you would like to research this subject more in depth, The EPA has a great site to satisfy your curiosity. Our sales staff is keen to work with you and please don't hesitate to call us for any other questions you may have. Easy Dumpster Rental, working for you. GO TIGERS!
It's that easy!
Call Our Team Now
1-888-792-7833