Dumpster Rental in Decatur, Alabama
Rolloff Cost That is Unequaled In The Industry
Click To Call 1-888-792-7833Click For Email Quote
Why Decatur can receive unparalleled rental services:
Easy Dumpster Rental promises you affordable pricing, on time delivery, and pick up. We are here to serve you and ensure that you get reliable and outstanding customer service. Our sales team are the duty experts in this field.
Friendly, helpful staff who will take good care of you from start to finish
Get a free quote and helpful solutions to your rental needs
We are a professional company with over 15 years in the sanitation industry
There isn't a project that is beyond our scope of capability. Any size dumpster you need, we have
We pride ourselves on our expertise and quality service that can't be beat
Dumpster Rental Pricing in Decatur is Based on Many Different Factors
To Receive The Lowest Pricing, Call For A Customized Quote Now 1-888-792-7833
Save With Us Between $10 And $75 On Your Dumpster Rental Cost:
We have worked hard over the years to develop a brand that people can trust. The service we offer has been tested over time and we have consistently provided our clients with a quality that other companies wish they had.
Happy, loyal customers who find doing business with us a pleasure
We provide both residential and construction dumpsters to help free you of clutter and debris
Our prices are so low that you will be delighted to do business with us
No hassle service and absolutely no hidden surcharges
We want your business for life and will do everything we can to make it happen
Earn Up To $50 | Share / Like Below
10 Yard Dumpster (2 TONS) 4,000LBS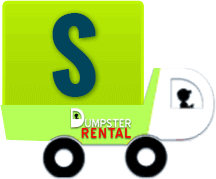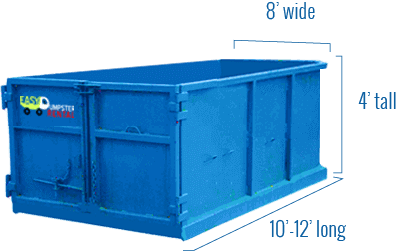 Easy Dumpster Rental
20 Yard Dumpster (3 TONS) 6,000LBS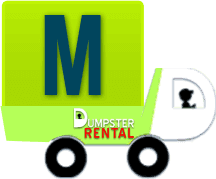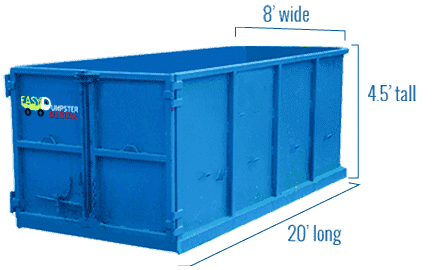 Easy Dumpster Rental
30 Yard Dumpster (4 TONS) 8,000LBS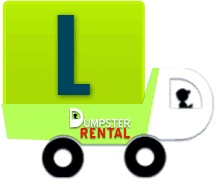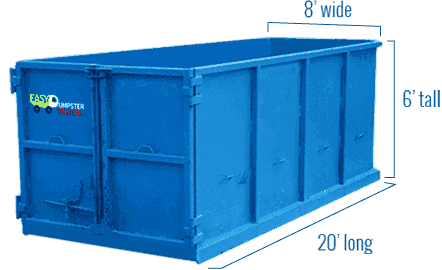 Easy Dumpster Rental
40 Yard Dumpster (5 TONS) 10,000LBS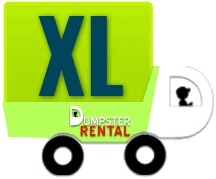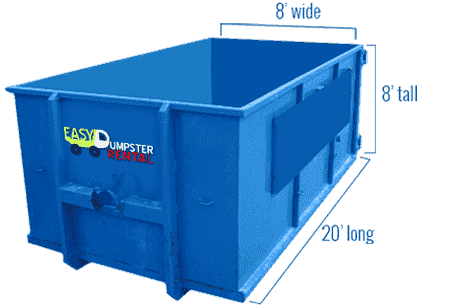 Easy Dumpster Rental
LANDFILL DROP-OFF LOCATIONS IN DECATUR, AL
Decatur is located along the Tennessee River in northern Alabama and extends to both Morgan and Limestone Counties. There is one Landfill available to Decatur.
Decatur Landfill
Landfill Dr.
Trinity AL 35673
Hours: Monday – Friday 6:00 a.m. to 4:00 p.m.
Saturday  7:00 to 11:30 a.m.
The landfill does not accept hazardous or toxic waste, including oil, batteries, insecticides, paints, etc.
For more information call the Land Fill Department at (256) 341-4990.
The Decatur Sanitation Department provides weekly household garbage pick-up. For more information on garbage pick-up, call (256) 341-4740 anytime Monday through Friday from 7:00 a.m. to 5:00 p.m.
Recycling
The Recycling Department of the city of Decatur also offers curbside pick-up for recycling alternating weeks. The schedule is available on their website. Recyclable items accepted include:
Paper: Papers, Magazines, Newspaper,
Cardboard:  Food boxes and corrugated cardboard
Plastic: Bottles with #1 or #2 plastic labels, shampoos, laundry and milk jugs
Cans: Aluminum, steel or empty aerosol cans
Unacceptable Items include:
Glass
Motor Oil Containers
Herbicide or Pesticide Containers
Plastic Bags
Plastic Wrap
Plastic Containers with Wide Mouths, like Yogurt or Margarine Tubs
Hazardous Waste
As part of the recycling program, Decatur offers residents the opportunity to dispose of household hazardous waste the 2nd Saturday of each month. Household Chemical Collection is held at:
The Public Works Complex
1802 Central Pkwy
Decatur AL 35601
Items collected include:
Paint
Gasoline
Used Motor Oil
Dry Cell Batteries
Fertilizers
Herbicides
Pesticides
Pool Chemicals
Yard Waste
Decatur includes yard waste collection as part of its trash pick-up service. The city provides a green colored container to each home specifically for all yard waste. These containers should only carry grass, leaves and small trimmings. Limbs, branches and larger yard waste should be piled near the green container, but away from buildings, cars, or fences.
Bulk Items
Decatur residents can dispose of bulk items with their garbage collection services. However, bulk item disposal occurs on a two-week arrangement. You can contact the office of Sanitation at (256) 341-4740 – 7 am – 5 pm, Monday through Friday for more information.
Use a Smart and Experienced Dumpster Service in Decatur
Decatur is know as "The River City" and home to 'The Alabama Jubilee", one of the largest hot air balloon festivals in the South. And after a huge event like this, it's a great idea to hire a dumpster company to help with the massive clean up. And Easy Dumpster Rental is the company to call. We have the experience to handle large scale events and the intelligence to get the job done on time on and within your budget. We have 40-yard construction dumpsters that can handle any type of job, no matter the size. And you will love our prices. We feel we offer the lowest prices in the South and we will happily match or beat any of our competitors prices. All fees are factored into our flat rate pricing model. This will include pick up and deliver, rental period, hauling your debris the the recycling center and/or landfill, and any taxes. The fee we quote you will be the price you pay. Unless, of course, you tell us that your are going to load the dumpster with feathers then decide to fill it up with concrete instead. Our experience speaks for itself. We have been in the sanitation industry for over 15 years and have rented over 100,000 dumpsters. We hire only experienced sales team members who have had prior experience in the industry. We want you, the customer, to feel confident that you are speaking to an industry pro and you will get the best information needed for you to make a smart decision. So when you need a dumpster call the smart and experienced company, Easy Dumpster Rental.
Rolloff Dumpsters Have Many Uses to Help Make Your Clean-up go Smoothly
The rolloff dumpster is a very versatile piece of equipment. With containers coming in various sizes, a bin can handle any type of job. And, dumpsters just aren't for trash. There are some clever designers turning dumpsters into small living spaces. With 4 container sizes to choose from, 10, 20, 30, and 40 cubic yards we handle the smallest attic decluttering project to large high rise or hotel construction jobs. And at a price that is affordable and competitive. So, if you are planning in the near future a kitchen remodeling job and were wondering how you were going to get rid of all the old cabinets, appliances, and tiles, well we can solve that problem. Just give us a call, tell us little about your remodel, will get you a quote. All you have to do then is tell us when you would like the dumpster delivered and when your finished, give us a call to pick it up. Simple, elegant solutions to all of your remodeling or decluttering needs. No need to hassle with a truck and spend extra money making trips back and forth to the landfill. We will do that for you and you will be saving time and money to pursue more important things in life. So, don't wait any longer, give us a buzz or request a quote online here.
It's that easy!
Call Our Team Now
1-888-792-7833