Dumpster Rental in Gadsden, Alabama
Number One in Cheap Rolloff-Container Costs
Click To Call 1-888-792-7833Click For Email Quote
We Offer Outstanding Dumpster Service in Gadsden
We are by far the best dumpster company in America. We offer the lowest prices and the greatest service. We only hire the best possible sales team members, which in turn guarantees you will be only dealing with experts in the field.
Dumpster for rent in 4 sizes that will handle any size job. 10, 20, 30, and 40 cubic yards
We rent Rolloff-Canisters to the residential market to help make your clean up an easier task
Always on time pick up and on time delivery so you can stay on schedule
Over 15 years in the rental business which means experience you can count on
Hassle free pricing model and no surprise surcharges
Dumpster Rental Pricing in Gadsden is Based on Many Different Factors
To Receive The Lowest Pricing, Call For A Customized Quote Now 1-888-792-7833
Save With Us Between $10 And $100 On Your Dumpster Rental Cost:
Easy Dumpster Rental is a brand you can trust. We have rented over 100,000 dumpsters, so we have built a customer base that can rely on us when the going gets tough. So don't waste any more time, call on us and save.
We accept all major credit cards including, MasterCard, Visa, Discover Card, and PayPal
We rent to the construction industry and can handle any size project
Order a pick up online if you're so inclined or just give us a call
A handy dumpster calculator that will help ensure accurate pricing
Don't wait any longer, Call us ASAP and start saving today
Earn Up To $50 | Share / Like Below
10 Yard Dumpster (2 TONS) 4,000LBS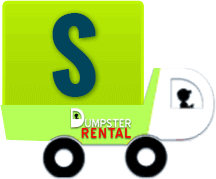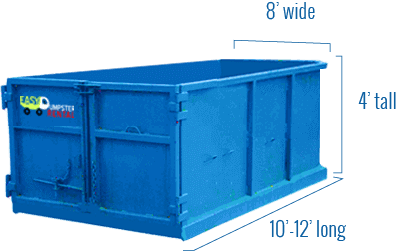 Easy Dumpster Rental
20 Yard Dumpster (3 TONS) 6,000LBS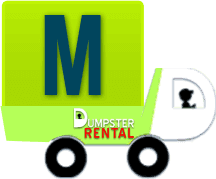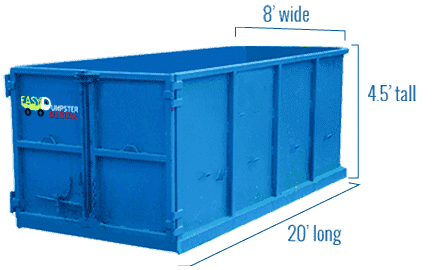 Easy Dumpster Rental
30 Yard Dumpster (4 TONS) 8,000LBS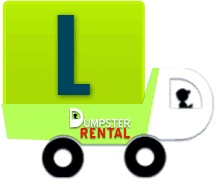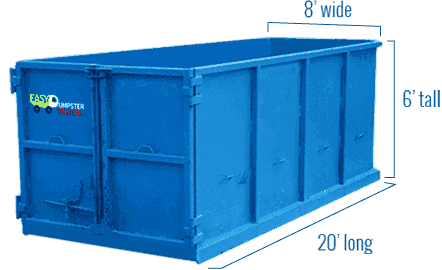 Easy Dumpster Rental
40 Yard Dumpster (5 TONS) 10,000LBS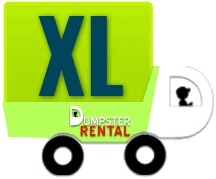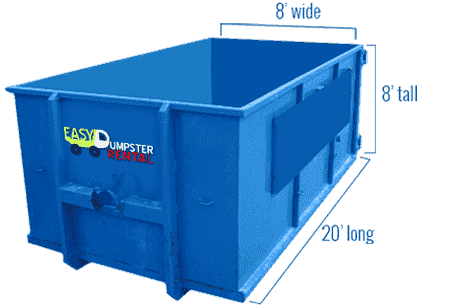 Easy Dumpster Rental
LANDFILL LOCATIONS IN GADSDEN, AL
Gadsden is the county seat of Etowah County in the northern part of Alabama. It is situated on the Coosa River. Gadsden does not have a landfill, though the city does offer garbage collection services.
For other information call their offices at 256-549-4706.
Recycling
Gadsden residents can drop off recyclables at the following location:
306 Henry Street
Hours 7:00 a.m. to 3:00 p.m.
Phone: 256-549-4706
Acceptable Recyclable Items Include:
Plastics (only #1 and #2 plastics in bottles like milk jugs, soap bottles, soda bottles, etc.
Newspapers
Aluminum
Metals
Glass
Electronics
Hazardous Waste
We could not find information for any hazardous waste disposal from the city of Gadsden. However, Republic Services offer residential and commercial hazardous waste removal services for the Gadsden area. You can reach them at 256-891-2944.
Yard Waste
The public works office is responsible for trash and garbage services. We could not find further information on yard waste services in Gadsden. You can contact the office of public works at:
111 Burns Way Dr.
Gadsden, Alabama 35903
Ph:  (256) 549-4704
Hours
Monday – Friday
7:00 a.m. – 3:00 p.m.
Bulk Waste
The city of Gadsden offers an inert landfill that only accepts large construction and demolition debris. The Environmental Services Transfer station is responsible for the inert landfill and transfer of garbage to the suitable landfill. You can reach them at 256-549-4745.
What Makes A Company Great
Gadsden is the home of Matthew Knowles, father of pop sensation Beyonce and Evelyn Lewis, the mother of the great track star, Carl Lewis. Two great people in their fields. And in all fields, whether its music, sports, academia, business etc… there are always people or companies who stand out above the crowd. People who make a mark and have that "IT" factor. Well, we here at Easy Dumpster Rental feel that we are a great business. And at the core of our business philosophy is to be an honest player with integrity and offer great customer service. You only become notable in your field of endeavor by working hard. Day in and day out. Taking nothing for granted. Hiring only the best people in the field and treating each customer like family. From the very first rental contract, we earned over 15 years ago, to now, where we have rented over 100,000 dumpsters, we continue to treat each individual or company that contacts us as a valuable commodity. Never resting on our laurels but always pursuing perfection. We make promises and we keep them. On time delivery and pick up is essential to keeping customers and building loyalty. Our pricing model is based on a flat rate. We do for two reasons. One, because it is clean and straightforward and secondly, it prevents nasty, hateful surprise surcharges at the end of the rental period. And speaking of the rental period, typically most people or companies rent a dumpster-rolloff for 14 or 30 days. But if you need to extend the contract period, please call us and we will be happy to accommodate you. And we also provide a way for you to buy the dumpster. Who knows, perhaps you would like to turn it into a small home, which is becoming the rage today, as more and more people seek out a simpler lifestyle. So the dumpster as it turns out is more versatile than people thought. When you contact a member of sales team you will be treated with utmost respect. Our friendly staff will guide you through the rental process and patiently answer all of your questions. We strive to be transparent and want to ensure that every customer understands the dumpster rental business and completely feels at ease with all the procedures. So do you yourself a huge favor and rent from a company that holds the highest standards and offers the lowest pricing. Call Easy Dumpster Rental.
Recycling Made Simple
Do you live in a city or a rural area that doesn't provide recycling? Well, worry no more. Easy Dumpster Rental can handle all of your recycling needs. We can have a 10 or 20-yard dumpster on your property in mere hours. There is no reason in the world why you have to hunt around for a recycling center when we can do all the work for you. Don't waste your time renting or borrowing a pick up truck. With one simple call to our office, we will be happy to take your unused or no longer needed recyclables and do it for a lot less than a pick up truck could ever do. And we can do it in one trip. This leaves you with more time and more money in your pocket. And if you confused on what can be recycled we have provided a list right here for your convenience.
Aluminum cans
Steel cans
Tin cans
Office paper
Newspaper
Junk mail
Soft covered books
Here is a link with a comprehension list of items that can and cannot be recycled in a city of Gadsden. We believe you will find this information invaluable.
It's that easy!
Call Our Team Now
1-888-792-7833