Dumpster Rental in Huntsville, Alabama
Why Pay More, When you can Save More With Us!
Click To Call 1-888-792-7833Click For Email Quote
We offer the cheapest rental services in Huntsville:
We all want to have the best possible service and prices that are available. Easy Dumpster Rental promises that you will receive the best care and solutions to your dumpster needs at the lowest possible price.
Get a quote that can't be beaten in minutes, not days
No hassles, no headaches and no empty promises when you rent from us
We rent all sizes of dumpsters to fulfill your rental needs
The rental process couldn't be easier and is as smooth as silk
The best dumpster rental company in Alabama
Rolloff Dumpster Rental Pricing in Huntsville is Based on Many Different Factors
To Receive The Lowest Pricing, Call For A Customized Quote Now 1-888-792-7833
Save Between $10 And $100 On Your Dumpster Rental Cost:
We promise to have your rolloff dumpster on your site at exactly the day and time you requested. Great customer service is just not a slogan with us. We stand by our commitment to offer the highest standards and service.
Our dumpster rental prices cannot be beaten and the rest of the industry stands in awe of our pricing model
A sales team that actually puts the customer first and only wants you to have a positive experience
Easy and simple to use weight calculator that helps give you an accurate quote
Call now for same day service and get that job done today
Over 15 years renting dumpsters to the residential and construction industry
Earn Up To $50 | Share / Like Below
Click To Call 1-888-792-7833
Click For Email Quote
10 Yard Dumpster (2 TONS) 4,000LBS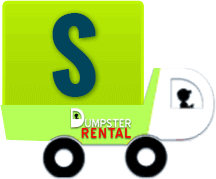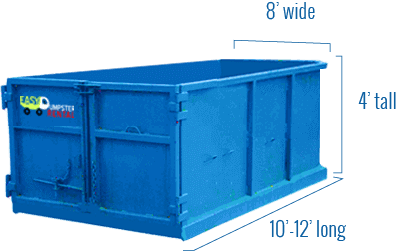 Easy Dumpster Rental
20 Yard Dumpster (3 TONS) 6,000LBS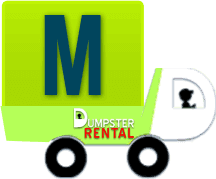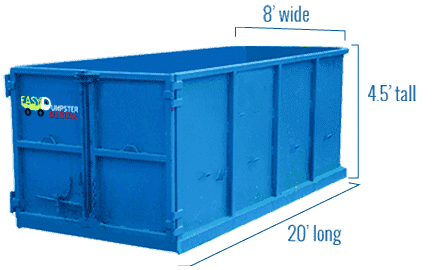 Easy Dumpster Rental
30 Yard Dumpster (4 TONS) 8,000LBS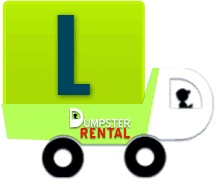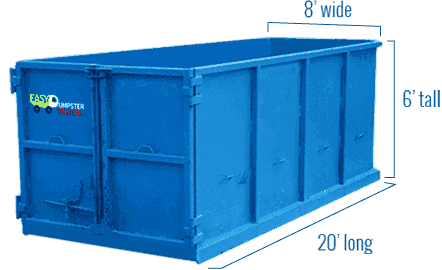 Easy Dumpster Rental
40 Yard Dumpster (5 TONS) 10,000LBS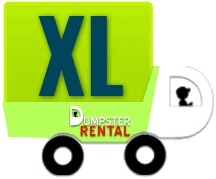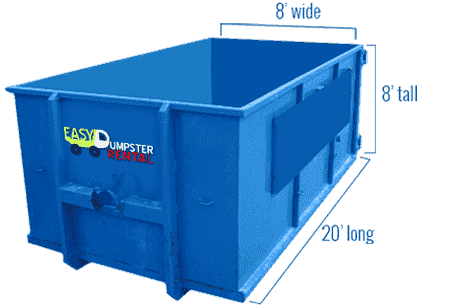 Easy Dumpster Rental
LANDFILL DROP-OFF LOCATIONS IN HUNTSVILLE, AL
The city of Huntsville is the county seat of Madison County and extends into Limestone County as well. The Solid Waste Disposal Authority (SWDA) handles the waste removal and recycling needs of residents of Huntsville, Al. The landfill is located at:
Landfill
4100 Leeman Ferry Rd.
Huntsville, AL 35805
For more information, you can reach them at the landfill location office number 256-881-8700.
Their business office is located at:
SWDA
5251 Trianna Blvd. SW
Huntsville, AL 35805
For more information, you can contact the office at 256-880-6054.
Their hours are Monday through Friday from 7:00 a.m. to 5:00 p.m.
The city of Huntsville garbage service collects paper products including cardboard boxes as well as household waste from the kitchen or bathroom. The waste is collected once a week. For more information see these schedules.
Recycling
Solid Waste Disposal Authority collects recyclable materials from curbside bins in Huntsville once a week on scheduled days. We could not find information about the pick-up times.
Examples of acceptable recyclable items include:
Paper Items: newspapers, magazines, junk mail, shredded paper (bagged), pasta and cereal boxes, cardboard that is broken down to be smaller than 2'x2'.
Cans: steel cans, aluminum cans as well as EMPTY aerosol Cans from hair spray, shaving cream or air fresheners.
Plastic items: milk jugs, #1 or #2 narrow neck plastics, shampoo bottles. Reminder: Completely rinse out bottles and remove any lids or pumps.
Dry cell batteries placed in clear plastic bags beside the recyclable
Used Motor oil that is in a clear plastic container with a securely fastened lid.
SWDA also offers the following drop off locations for your convenience:
Republic Services Recyclery
1004 A Cleaner Way
Huntsville, AL 35805
256-830-2467
Owens Cross Roads
Berkley Senior Center
Old Highway 431
Owens Cross Roads, AL 35763
New Hope
222 Hayden Street
New Hope, AL 35760
New Market
District 1 Landfill
385 Beth Road,  (off Oscar Patterson)
New Market, AL  35761
Hazel Green
Huntsville-Madison County Senior Center
775 Butter and Egg Road
Hazel Green, AL 35750
Hazardous Waste
Madison County and Huntsville residents can dispose of household hazardous waste items on the First Saturday of Each Month from 8:00 a.m. to 12:00 p.m. noon. The drop off for hazardous waste is located at:
Handle With Care hazardous Waste Facility
4100 Leeman Ferry Rd.
In the case of a major holiday, the drop off will be on the second Saturday of the month.
Acceptable Household Hazardous Wastes include:
Paints and Paint Removing Products.
Automotive Waste
Lawn and Garden Waste.
Household Cleaning
Old TVs or Computers
Household Chemicals
Note: Bring household hazardous wastes in their original containers when possible, or put them in a box that has been properly lined with two garbage bags or a container with a lid. For leaks, use an absorbent material like kitty litter or sawdust.
Call 256-880-6054 with any concerns.
Yard Waste
Yard waste is picked up with regular trash collection. Containers must be at the curb by 7:00 a.m. All yard waste must be placed in a container before it is collected. Building materials like boards, planks, and siding must also be placed in a container before pick up.
Bulk Waste
The Huntsville area bulk waste is collected once a week, usually on the same day as other trash or yard waste. To ensure bulk waste pick-up,
Have debris on the curb by 7:00 a.m.
Place all debris away from mailboxes, parked cars, utility poles, etc.
Rocks, dirt, bricks, shingles, concrete or any contracting work materials are not allowed.
Tree Limbs must be cut below FIVE FEET in length.
Remove doors from appliances.
Clear out your basement with rolloff dumpster in Huntsville
Most basements are typically used for storage of unused or forgotten items just sitting there taking up space. Instead of converting our basements into a nice room to relax, we store items that we will most likely never use. So, it might be a good idea and go through the heap of clutter you have collected over the years. Many items that are just laying around could be put to good use by another family. Recycling these items can most likely be put to better use. And Easy Dumpster Rental can help you take your recyclables to a recycling center or to the local landfill. With a call to our office, we can easily get you the right size bin or dumpster to help you haul away all of that clutter and finally turn that basement into a man cave or a place for the kids to hang out. We offer 4 dumpster sizes for any job, residential or construction, we have the right dumpster rolloff for any project. You will like our prices too. We guarantee both our prices and services. If you find a lower price, lets us know and we will match or beat our competitors prices. And, don't waste your time and money using a truck. A dumpster is much more of a practical solution. Our smallest bin is 10 cubic yards which are equivalent to 4 pickup trucks. And if that is the size you need, you don't want to be making 4 round trips to the local recycling and/or landfill. What a waste of time and money. We will drop off the bin on the day and time of your choosing and we will pick it up and drop the debris at the landfill for you. Simple and easy. give us a call now and get that basement cleared out and use it for family functions.
How do I schedule a dumpster rolloff for my backyard remodeling project in Huntsville?
Scheduling a dumpster is a very simple process with Easy Dumpster Rental. And renting a bin or dumpster is ideal for backyard projects. A dumpster is easier to fill and is more affordable than using a truck. A dumpster can haul away all of your branches, shrubs, dirt, and leaves without the hassle of renting a pick up truck. Give our office a call and when you speak to one of our sales reps, give him/her the details and the scope of your venture and the sales rep will be able to tell you what size bin you will need and give you a quote in minutes. All that is left for you is just tell us when you want the dumpster delivered, where you would like it placed, and when you are finished you your remodel, give us call or go online to schedule a pick up. We promise and guarantee both on time delivery and pick up. We will also offer valuable tips on how to properly fill your bin so there is no wasted space. If yard space is a problem and you would like to place the dumpster on the street we will call city hall and find out what the permitting process entails in Huntsville. If you decide to put the bin on your lawn or driveway, we recommend going to your local lumber store and picking up some plywood. The plywood will be placed under the wheels of the rolloff to protect your lawn or driveway. So, pick up your phone, give Easy Dumpster Rental a call and get that project completed.
It's that easy!
Call Our Team Now
1-888-792-7833