Dumpster Rental in Mobile, Alabama
Rolloff-Can Rentals that are Super Low Cost
Click To Call 1-888-792-7833Click For Email Quote
Dumpster Service That Is Unbeatable In Mobile:
Customer service is how we outplay the competition. Our leadership in the industry is unsurpassed and we will do all we can to insure that you receive only the highest quality service and rates. We take pride in our company.
Our ordering process is stress-free and simple to use. Our website is user-friendly
We offer rapid quotes and timely service to all locations with a smile
Our customers are thrilled with our on-time service and pick up
Same day service available in Mobile and surrounding areas
We have the best sales team with a superior knowledge of the sanitation industry
Dumpster Rental Pricing in Mobile is Based on Many Different Factors
To Receive The Lowest Pricing, Call For A Customized Quote Now 1-888-792-7833
Save With Us Between $10 And $80 On Your Rolloff Rental Cost:
Our prompt service will keep you coming back. Matter of fact, we have thousands of repeat customers. We are the fastest growing company in the dumpster rental business. We aim to make your day by offering the best prices.
Low, lower, and the lowest prices you can find in Mobile and America
Over 15 years renting dumpsters and providing an exemplary model of how a business should be run
You can order a pick up online or over the phone. We try to make your life easier. Who needs complications
Over 100,000 dumpster-rolloffs rented and we are still striving to win your business
Have questions about our company and service? We have answers
Earn Up To $50 | Share / Like Below
10 Yard Dumpster (2 TONS) 4,000LBS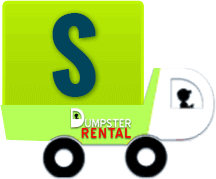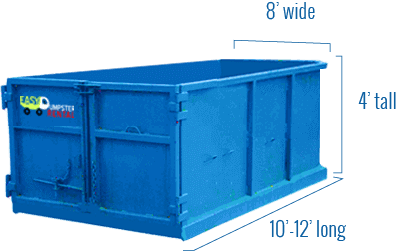 Easy Dumpster Rental
20 Yard Dumpster (3 TONS) 6,000LBS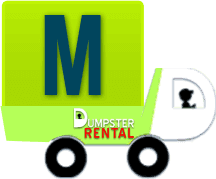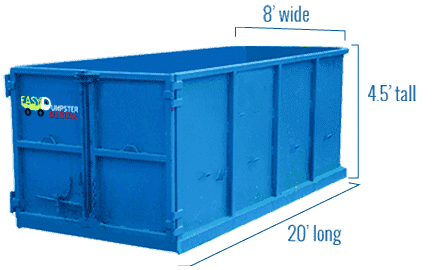 Easy Dumpster Rental
30 Yard Dumpster (4 TONS) 8,000LBS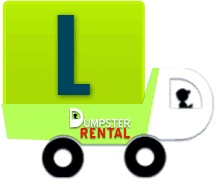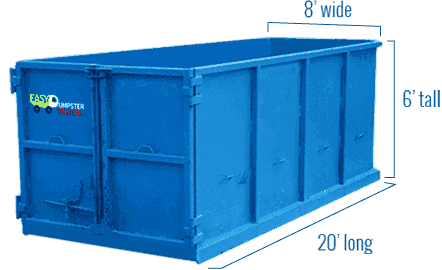 Easy Dumpster Rental
40 Yard Dumpster (5 TONS) 10,000LBS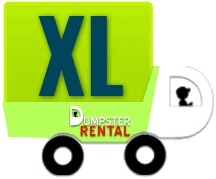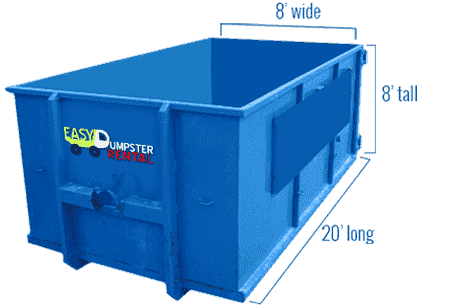 Easy Dumpster Rental
LANDFILL DROP-OFF LOCATIONS IN MOBILE, AL
Mobile is located along the gulf coast and is the county seat of Mobile County. There are three landfills available in the Mobile area.
Lott Road Landfill
5400 Dossett Rd
Eight Mile, AL 36613
Phone:(251) 456-5321
Hours: Open 24 hours
Brownlee Landfill LLC
5239 Henry Rd
Eight Mile, AL 36613
Phone:(251) 452-7008
Dirt Inc
8081 Cottage Hill Rd
Mobile, AL 36695
Phone:(251) 633-7474
The city of Mobile also offers garbage collection services. Garbage containers must be out on the curb no later than 6:00 a.m. For other questions contact the Department of Public Works at 251-208-2900.
Recycling
Mobile offers residents a recycling drop-off center that accepts multiple recyclables.
Metro Mobile Recycling Drop-off Center
1451 Government Street
Mobile, AL 36604
Phone 251-478-3333
Open Seven Days a Week – 8:00 a.m. – 5:00 p.m.
Items that are accepted at the Recycling Center include:
Plastic Containers (milk jugs, soda bottles, juice bottles, liquor bottles, etc)
Steel Cans
Aluminum Cans
Paper Items (Newspapers, magazines, junk mail, cereal boxes, phone books, etc)
Corrugated Cardboard (be sure boxes are flattened)
Glass (brown, green, clear, blue)
Used Oil
Hazardous Waste
We could not find information for a hazardous waste collection service for Mobile. You may contact Keep Mobile Beautiful at 251-208-6029 for any other information on the hazardous waste collection.
Yard Waste
For Mobile residents, trash collection is every other week. This includes grass clippings or yard trimmings that have been placed in bags and limbs that are stacked at the curb. Residents cannot leave out more than 2 cubic yards or 3 feet by 3 feet by 6 feet pile or more than 15 bags every other week. For other information, you may call the Public Works Department at 251-208-4100.
Bulk Items
Bulk Items are also included in the trash collection that occurs every other week.
Acceptable Items Include:
Furniture
Junk Items
Old Toys
Appliances
Unacceptable Items Include:
Tires
Concrete
Rocks
Bricks
Construction Debris
Automobile Parts
Call 251-208-2940 for more information.
Let Us Help You In Your Time Of Need
Mobile is one the most beautiful cities in America. Nicknamed "The Azalea City,"  Mobile was ruled by three countries in the early period of its history; France, Britain, and Spain. The influences of these countries helped give Mobile a unique cultural vibe. Mobile eventually became part of the United States in 1813. In December 2012, Mobile experienced two tornadoes. The first one was an EF1 on December 20th and the second, on Christmas Day, which was an EF2. Both of these terrible events caused 100's of millions of dollars of damage to this wonderful city. Like a lot of natural disasters, they seem to come out of nowhere and lives are never the same again. Though there has been a marked improvement in early warning detection devices of an impending tornado, the path they take can be wildly unpredictable. But one thing you can count on is that Easy Dumpster Rental will be there for you when it comes time to help clean up the destruction. We have helped thousands of people help get their property ready for a new home or building. With our ability to react swiftly we can have a dumpster on your site the next day. We offer many dumpster sizes to help you haul away all the debris and try to make life a little easier for you. The convenience of using a dumpster container versus a pick up truck cannot be overstated. We can make one trip to the landfill for you, where a pickup truck will require many trips and will incur a lot more in fees and time. And time is of the essence when you are trying to rebuilt as fast as you can. So, please consider using Easy Dumpster Rental for all of your waste and trash removals. We have the best prices and services in the industry.
Let Us Help You Declutter Your Living Spaces
Whether it's your attic, garage, or backyard storage unit, Easy Dumpster Rental can help make your life clutter free. We specialize in small projects of these types. Our 10-yard bin or 20-yard dumpster can handle anything you throw at them. Furthermore, it makes cleaning up so much easier. Your time will be well spent renting a dumpster. We will insure that we have a dumpster there where you need it and pick it up and haul it away for you when the job is completed. We guarantee both these services and our pricing model is a flat rate with no hidden surcharges. We are professionally staffed and our sales team can answer all of your questions. With over 15 years of experience and having rented over 100,000 rolloff-dumpsters, there isn't a scenario that we haven't come across. So do yourself a huge favor and rent a dumpster from us and stop putting off the inevitable. Get that attic, garage, or backyard shed cleaned out and find the space in your garage for more useful things, like finding space to park your car. Instead of having it exposed to the sun, which can cause both interior and exterior damage. Remember Easy Dumpster Rental for all of your waste and material disposal.
It's that easy!
Call Our Team Now
1-888-792-7833