Dumpster Rental in Prattville, Alabama
Get The Most Competitive Prices On Rolloffs in Prattville
Click To Call 1-888-792-7833Click For Email Quote
Why We Can Offer Unreal Cost Savings in Prattville:
The customer always comes first at Easy Dumpster Rental. And we take pride in the fact that the customer does matter. Every day we strive to insure that every client gets the best price and the best service in the country.
Over 15 years in the dumpster rental industry
Let us carry your burdens away and your trash too
Prompt service and a name that you can trust
We offer bins and rolloffs in 4 sizes for your convenience
No job is too big or too small for us to handle
Dumpster Rental Pricing in Prattville is Based on Many Different Factors
To Receive The Lowest Pricing, Call For A Customized Quote Now 1-888-792-7833
Save between $10 and $75 on your next dumpster rolloff rental:
We want to help you save money. Times are tough and sometimes the economic conditions seem unsure. But one thing we can say for sure is that renting a dumpster from us will save you time and money.
Don't ever again over pay using another rental company
We have rented over 100,000 dumpster rolloffs and still growing
We offer same day service in Prattville and surrounding areas
We rent dumpsters to the residential homeowner and construction industry
Your search is over for the best dumpster company in America
Earn Up To $50 | Share / Like Below
10 Yard Dumpster (2 TONS) 4,000LBS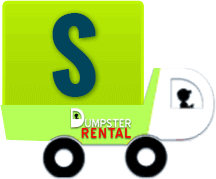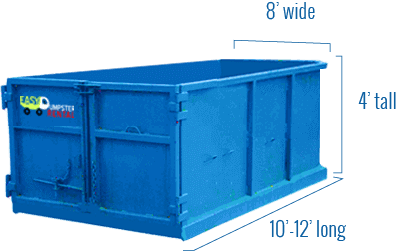 Easy Dumpster Rental
20 Yard Dumpster (3 TONS) 6,000LBS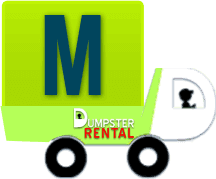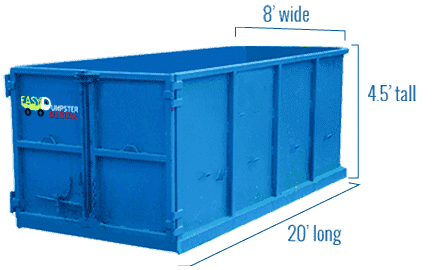 Easy Dumpster Rental
30 Yard Dumpster (4 TONS) 8,000LBS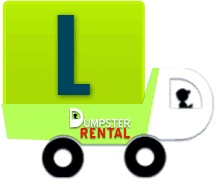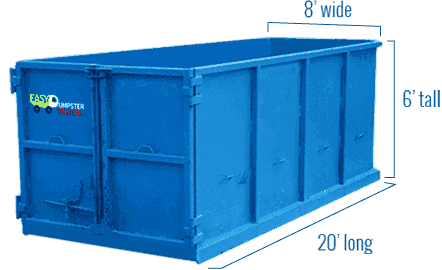 Easy Dumpster Rental
40 Yard Dumpster (5 TONS) 10,000LBS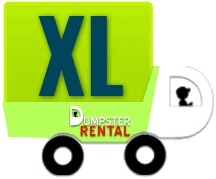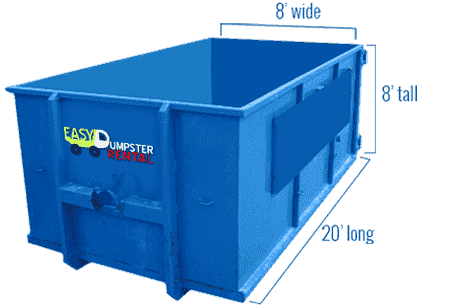 Easy Dumpster Rental
LANDFILL DROP OFF LOCATIONS IN PRATTVILLE, AL
Prattville sits outside Montgomery, Alabama and is located in both Autauga County and Elmore County.  The city of Prattville has a landfill that is available to local residents. It is run by JB Waste. You can contact them at 334-365-4635.
City of Prattville Landfill
802 County Rd 4 E
Prattville, AL 36067
Phone: (334) 361-6832
Hours: Mon. – Fri. 7:00 a.m. to 4:30 p.m.
The city of Prattville also offers garbage collection services once a week through their Sanitation Division. The garbage collection service is managed by JB Waste and the transfer station is managed by Advanced Disposal.  Garbage cans must be placed out on the curb by 7:00 a.m. on your collection day. Schedules are available online.
Recycling
Residents with garbage collection services can use the recycling facility to drop off recyclables.
Prattville Recycling Center
122 Ridgewood Road
Prattville, AL 36067
334-361-9109
Acceptable Recyclables Include:
Paper
Cardboard
Steel Cans
Tin Cans
Aluminum
Plastics #1 and #2
No hazardous materials are accepted at this location.
Hazardous Waste
At this time, we could not find a program in Prattville for hazardous waste disposal or collection. Elmore County offers disposal of some hazardous waste at Stone's Throw Landfill. You will need a state approval to dispose of hazardous materials like paint and fluorescent light bulbs. Call 334-271-7756 for approval.
Stone's Throw Landfill
Address: 1303 Washington Blvd, Tallassee, AL 36078
Phone: (334) 252-1210
Yard Waste
The city of Prattville provides trash/yard waste pick up once a week. Limbs, grass clippings, leaves, and boxes. For further yard waste pick up, you can schedule with the Sanitation Division at 334-595-0621. For schedules, see the official Prattville site.
Bulk Items
Prattville does not currently offer a bulk waste collection service. You can contact them at 334-595-0888, Monday through Friday from 7:00 a.m. to 4:30 p.m. for any other questions.
Decluttering your Garage in Prattville
Having a hard time parking the car in the garage? Or, is trying to maneuver through your garage is like a minefield? It may be time to finally get your garage in order. And at Easy Dumpster Rental we can play a big part in helping you find solutions. With one phone call to our highly motivated sales team, we can help you save time and money by renting a bin or dumpster. Don't waste your time using or renting a truck. That can be a lot of trips to a landfill and that can get expensive when you start adding in landfill tipping fees, gas, etc… Lets say for example after you have talked to our sales team and they have determined that you need a 10-yard dumpster to get your junk taken to the landfill. Well, a 10-yard bin is equal to 4 pickup trucks worth of debris and that means 4 round trips to a landfill. And hopefully, there is one close by and not an hour so away in another county. With a rental from Easy Dumpster Rental, we do all the heavy lifting for you. We will give you one flat rate price and take the load away to the landfill for you when you are ready for a pick up. And our prices are the best in the industry. We will beat or match any competitors prices. We are a ependable and reliable company that guarantees both its prices and services. We will even instruct you on how to best utilize the space in the dumpster so you use all the volume available to you. Renting a dumpster is the most practical and prudent way to haul away your junk. And you can take that to the bank.
Why it is important to know what constitutes Household Hazardous Waste in Prattville
The EPA defines household hazardous waste as any products that can react, catch fire or explode under certain circumstances. Or, any products that are corrosive or toxic. It is important that you are aware of these harmful materials and are very careful in their disposal. They most not be pored down drains, on the ground or into sewers. Disposing of these products or materials in this way can be harmful and pollute the environment and be a danger to human health. The EPA has published a list of the most common household hazardous waste and it is incumbent on you to be aware of these materials. Some of these include:
Toilet cleaners
Motor oil
Insecticides
Ant sprays
Oil based paints
Fluorescent light bulbs
Batteries
Another huge problem that water treatment plants see a lot of is medicines being tossed down the kitchen sink. Medicines wreck havoc on drinking water supply and in some circumstances can actually enter our underground drinking water and find its way into your tap water at home. Most cities have a drop off station for your unused medications and it is imperative that you locate this center in your city. Also, it is against the law to put hazardous waste into rental dumpsters. So, if you are not sure of how to properly dispose of these materials please call your local government officials or contact your Regional EPA Center. There are very strict regulations concerning the handling and transportation of these materials, so be careful where you dispose of hazardous waste. Make sure you read each label of any hazardous waste product and make sure you understand how and where to use these materials. Also, be aware of proper ventilation so that you don't harm you or anyone in your family. Look for Green alternatives on the grocery shelf or do a Google search. There a literally thousands of safer products you can use in lieu of the hazardous products.
It's that easy!
Call Our Team Now
1-888-792-7833