Dumpster Rental in Ansonia, CT
Get Exceptional Rolloff-Container Prices
Click To Call 1-888-792-7833Click For Email Quote
Why We Offer The Absolute Best Roll Off Service In Ansonia:
We have rented tens of thousands of bins units over the last decade. And many of our clients are repeat business. Why? Because they know we can be trusted to get the job done right the first time.
A smart sales staff that can help you get what you need on time
Read stories of our very happy, loyal clientele
We have dumpsters perfect for the construction industry
Ever wonder how dumpsters look & compare in a real life – dumpster visualiser
We are a company you can always depend on when the chips are down
Dumpster Rental Pricing in Ansonia is Based on Many Different Factors
To Receive The Lowest Pricing, Call For A Customized Quote Now 1-888-792-7833
Save With Us Between $10 And $75 On Your Dumpster Rental Cost:
When on-time delivery, coupled with a prompt pickup, and super low prices are important to you, then Easy Dumpster Rental is the brand to trust for either a residential or a construction project.
We offer speedy service and super savings in Ansonia
You will marvel at our everyday flat rate prices on all of our bins
We never charge or add surprise fees to your invoice
An easy to use canister weight calculator
Simple and headache free ordering process
Earn Up To $50 | Share / Like Below
10 Yard Dumpster (2 TONS) 4,000LBS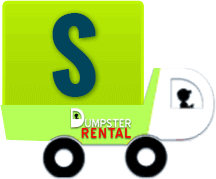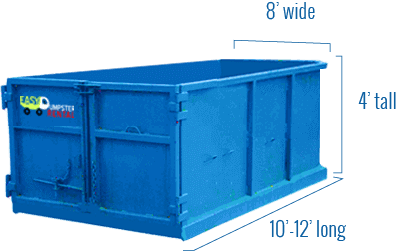 Easy Dumpster Rental
20 Yard Dumpster (3 TONS) 6,000LBS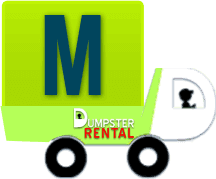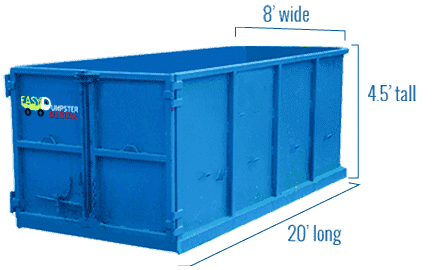 Easy Dumpster Rental
30 Yard Dumpster (4 TONS) 8,000LBS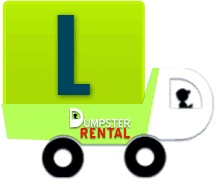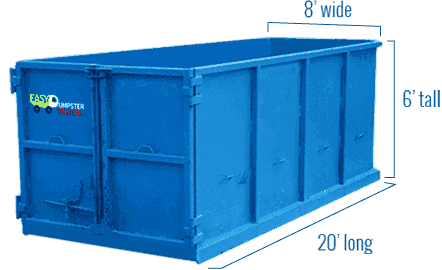 Easy Dumpster Rental
40 Yard Dumpster (5 TONS) 10,000LBS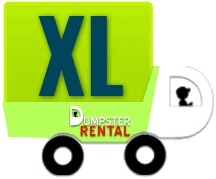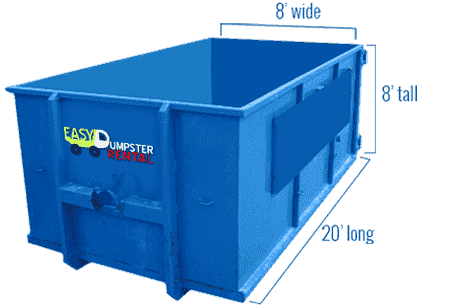 Easy Dumpster Rental
Landfill Location in Ansonia, CT
The City of Ansonia operates a Transfer Station that accepts waste from residents. Individuals who wish to use the Transfer Station must present proof of residency such as a driver's license to use the facility. Upon visiting the station, all residents must go to the scale before unloading items from the vehicle.
Ansonia Public Works Transfer Station
N Division St, Ansonia
CT 06401, USA
203-736-5945
Hours:
Monday to Friday: 7:00 a.m. to 2:45 p.m.
Saturday: 8:00 a.m. to 11:45 a.m.
At the transfer station, there are locations for used:
Motor oil
Tires
Corrugated cardboard
Bottles
Cans
Electronics
Newspapers
Recycling for Ansonia, CT Residents
Curbside recycling collection is provided to people living in Ansonia. Recycling bins should be filled and placed at the curb by 6:00 am on collection days, rain or shine. Recyclables and regular household trash are collected by separate trucks. Bins found with non-acceptable items will not be collected and the household will be advised of the violation. Click here for more Recycling Information.
Below is a partial list of items that are safe for recycling:
Glass bottles
Office paper
Magazines
Steel cans
Plastic bottles
Newspaper
Below is a partial list of items that are not safe for recycling:
Hangers
Plastic binders
Light bulbs
Electronics
Plastic bags
Straws
Household Hazardous Waste Drop-off
Ansonia residents can contact the public works department or the local transfer station to learn about disposing of household hazardous waste items such as paints, bulbs, and batteries. Residents can contact 203-736-5945 for more information. Or access the Hazardous Waste Fact Sheets from the website.
Household hazardous items include:
Starting Fluids
Fertilizer
Adhesives & Glue
Insecticides
Air Conditioning Refrigerants
Fungicides
Fluid
Stains & Finishes
Herbicides
Pesticides
All Paint
Yard Waste Collection
Leaves and yard waste can be dropped off at the Public Works Complex by Ansonia residents. The complex is situated at the North Division St and is open to residents 7:00 am to 2:45 pm and from 8:00 am to 11:45 am on Saturdays.
Bulk Waste Pickup
Bulky items such as refrigerators, washing machines, stoves, etc. can be brought to the Transfer Station by residents with valid proof of residency. Bulk items can also be picked up curbside by appointment only by calling 736-5945.
Interesting Facts About Ansonia
Ansonia was settled in 1889 and at one time was one of the leading manufacturers in the country for copper, textiles, and brass. The Ansonia Opera House is the oldest opera house in the state built in 1870. The Ansonia Library and the Richard Mansfield House are two other important landmarks in the city. A few notable people from the community include John Cooke, a Gold Medalist in the 1956 Olympic Games, Anson Greene Phelps who founded the Phelps Dodge Mining Company, and David Humphreys who was aide-de-camp to George Washington.
Three Compelling Reasons To Use A Rolloff For All of Your Hauling Needs
Whether you are planning on doing a kitchen remodeling project, a huge hi-rise demolition, or your city is planning a parade, a container is the most practical solution to disposing of trash. We can help you save time, money, and the added convenience of using a dumpster vs using a pick up truck.
Time: Is a precious commodity and we seem to have very little of it. So, for sake of argument, you decide to rent or borrow a pick up truck. And for this example, we will use our 10-yard front load unit, one of our most popular sizes for kitchen rehabs or backyard cleanups.
This particular bin is equivalent to 4 pick up trucks or 90 wheelbarrows. ( We also have for your convenience a dumpster visualizer to help you compare sizes) So continuing on, with the pick up truck scenario, this means that you will be making at least 4 round trips to the dump and most people don't live anywhere near a landfill.
So, you have to make all these trips back and forth, plus rental insurance, the gas usage and so forth. and let's presume the nearest landfill is 20 minutes away, that is a couple of hours out of your busy day hours out of your day just driving back and forth to the landfill. And that's not including the time you need to fill the truck. However, if you rent a can unit from us, we will take the bin to the dump ourselves in one trip and think of the time you will be saving for more important things.
Money. Gas prices are not going down anytime soon, and large pick up trucks are not known for their fuel economy. So there goes more money down the drain. And to complicate matters, if you don't own a pick up this will force you to rent a truck and most likely it will not be for just one day.
And depending on how large of a job you are taking on it could be up to a few of weeks. That is a lot of money for rental fees and tipping fees each time you go to your local landfill. With all the extra costs involved in renting a pick up truck, it can get quite expensive.
Convenience. Renting a dumpster rolloff from Easy Dumpster Rental will save you both time and money. And the monetary difference in using one of the rental bins versus using a pick up truck aren't even close. With one quick phone call to one of our sales agents, we can give you a super low quote and have a roll off container on your site in less than 48 hours.
We will deliver the bin-can, pick it up and dispose of your materials at the fraction of the cost of renting a pickup truck. We offer an uncomplicated and elegant solution. We have been in the sanitation business for over 15 years and have rented over 100,00 dumpster bins.
We have developed industry connections and insights that our competitors can only dream about. This gives us the upper hand in pricing and getting a dumpster to you in a timely fashion. So quickly, that we guarantee our delivery and pick up times. And our prices will make you smile from ear to ear. No one can beat our pricing model.  And if you do find a lower price, we will beat or match it.
We are the fastest growing dumpster rental company in America with literally thousand of repeat customers every year.
It's that easy!
Call Our Team Now
1-888-792-7833