Dumpster Rental in Bridgeport, CT
Budget Busting Roll-Off Prices
Click To Call 1-888-792-7833Click For Email Quote
How We Offer Unique Roll Off  Service In Bridgeport:
We don't use the term "Customer Satisfaction" casually. This is our most core value and we work hard to give you just that. Our team will help you get the bin you need on the day you want it.
We work for you and only you. Our company would appreciate your  loyalty
Have a home rehab project? No problem. We rent residential containers
Dumpsters for any project no matter the size of the job
Read testimonials of our very happy customers who are thrilled to death with our service
Over 15 years in the sanitation industry with the experience to handle any job
Dumpster Rental Pricing in Bridgeport is Based on Many Different Factors
To Receive The Lowest Pricing, Call For A Customized Quote Now 1-888-792-7833
Save With Us Between $10 And $90 On Your Canister Rental Cost:
We not only guarantee on time delivery and pick up but we have the lowest prices in New England. Don't just settle for any company go with the fastest growing bin rental company in America.
An easy to use dumpster weight calculator that ensures you are getting the lowest price possible
Low flat rate on a wide variety of dumpster units
15 plus years of experience and industry knowledge equals excellent prices
No Hidden fees coupled with a flat-rate pricing model that is guaranteed to please
Don't "WASTE" any more time, call us now and realize gigantic savings
Earn Up To $50 | Share / Like Below
Click To Call 1-888-792-7833
Click For Email Quote
10 Yard Dumpster (2 TONS) 4,000LBS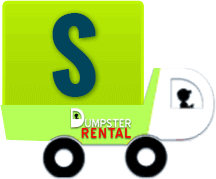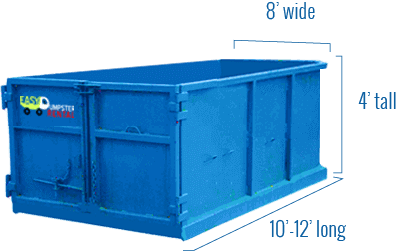 Easy Dumpster Rental
20 Yard Dumpster (3 TONS) 6,000LBS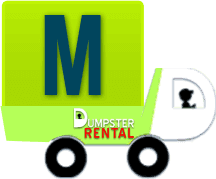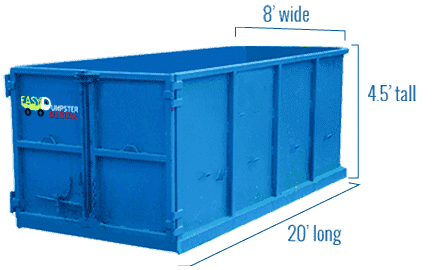 Easy Dumpster Rental
30 Yard Dumpster (4 TONS) 8,000LBS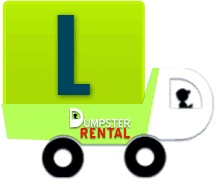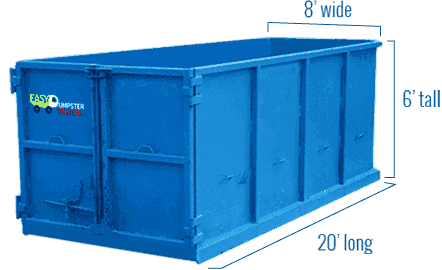 Easy Dumpster Rental
40 Yard Dumpster (5 TONS) 10,000LBS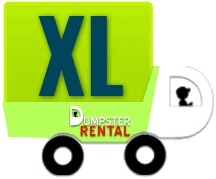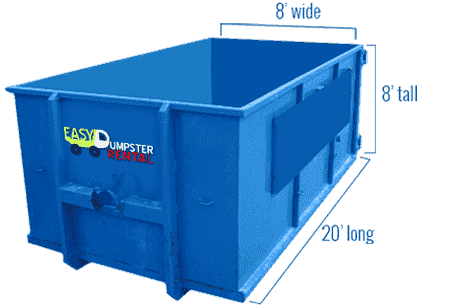 Easy Dumpster Rental
Landfill Location Bridgeport, CT
Bridgeport is a city that is located in Fairfield County in the state of Connecticut.
The Sanitation Division of the Bridgeport Public Facilities Department is responsible for providing residents of Bridgeport with regularly scheduled curbside trash collection services.
Public Facilities Administration – Bridgeport Public Facilities Department
999 Broad Street, 2nd Floor Bridgeport
Connecticut 06604
(203) 576-7130
Residents of Bridgeport can also make use of the Bridgeport Transfer Station for their household trash disposal needs. This facility is open on a year-round basis and can be used by all valid Bridgeport residents.
Bridgeport Transfer Station
475 Asylum Avenue
Bridgeport, CT 06610
(203) 576-7725
Monday to Friday: 7:00 A.M. to 3:00 P.M.
Saturday: 7:00 A.M. – 12:00 P.M.
The Bridgeport Transfer Station is closed on Sundays as well as the following holidays: Independence Day, Labor Day, Thanksgiving Day, Christmas, New Year's Day, Martin Luther King Day, Good Friday and Memorial Day.
Recycling In Bridgeport
The Recycling Division of the Bridgeport Public Facilities Department is responsible for providing residents of Bridgeport with regularly scheduled curbside recycling collection services.
If residents of Bridgeport need an alternate means of disposing of their recyclables, then they can also make use of the Bridgeport Transfer Station.
Household Hazardous Waste
Residents of Bridgeport should be aware of the fact that the Bridgeport Transfer Station does not facilitate the disposal of household hazardous waste (although the transfer station does accept antifreeze and waste oil).
Instead, the Bridgeport Public Facilities Department organizes hazardous waste disposal days, when residents can drop off household hazardous waste that they have lying around.
 Yard Waste
Leaves and minor yard waste is collected curbside on the same day that household recyclables are collected (as long as they are placed in biodegradable brown leaf bags).
In addition to this, the Bridgeport Transfer Station is also open for the collection of yard waste.
Waste and Recycling Industry Using "Smart" Technology
According to the latest article in the e-mag, "Waste 360," the waste and recycling industry is looking to become relevant with new advances in smart technology. Some of the new and fairly new smart ideas include Anaerobic digestion, the use of Big Data, which can be useful for establishing priorities, how waste is evolving and understanding these trends to help make smart investment with capital. The increased use of natural gas and electric hybrid garbage trucks will both help save money. More dependency on robotics at landfills to quickly sort through incoming waste. You can read more here
How Easy Dumpster Prices It's Rental Roll-Offs
We here at Easy Dumpster Rental feels that it is a sound business practice to let the public know exactly what they are paying for when renting a bin from us. There are no secret algorithms being used by a mad computer scientist coming up with complicated methods of computing our pricing model. But rather, a simple formula based on 4 components; Landfill prices, Debris type, Debris weight, and Leasing time frames. We have outlined below how we derive our prices and we hope this enlightens you and satisfies your curiosity. Also, we will give you a free container quote and ditto for consultation services.
Landfill Prices: Landfill costs are an element we have no control over. Each landfill throughout the state will have varying tipping fees in place. And within each city or county, there can be great degrees in rates. Each county will charge fees based on many conditions including operating costs and other overhead. With this in mind, Easy Dumpster Rental will never add on to a landfill's tipping fees, unless you go over the allowed weight. But this rarely happens because we can give you a solid estimate by using our simple to use dumpster weight calculator.
Debris Type: The type of materials you are getting rid of can affect the price. Disposal companies are mandated by law to send certain wastes to specialized landfills. There are landfills that only accept solid waste, while others only will accept recycling materials. And there are some that accept both. Be advised that Easy Dumpster Rental, as per EPA regulations, is prohibited for carrying hazardous waste. If caught, steep fees will be imposed.
Debris Weight: What kind of waste you put into a front load unit will effect on the rental price. If you have a project where you are going to be hauling away something heavy like gravel, it is going to cost more than hauling away tree limbs. In addition, the size of a container bin will also have an influence on the rate. A 20-yard bin is not as large as a 40-yard rolloff unit, so as a result, it will not be as costly.
Rental or Lease Time Frames: Typically, a residential project will take 7 or 14 days.  So are leasing periods are structured to that end. However, arrangements are possible to keep a dumpster bin for as long as it is needed. We offer flexible rates on long term rentals. Our sales agents will be more than happy to accommodate any needs that arise. We also offer same day service in Bridgeport and nearby towns. We understand that emergency situations do arise and we will do all we can to accommodate your needs.
We hope that this breakdown of our pricing model has been educational. If you still have any questions, you can either visit our FAQ page or give us a call. Please remember Easy Dumpster Rental for all of your projects. We also rent construction cans and we have the following sizes, 10, 20, 30, and 40 cubic yards. You will be super glad you called us and we look forward to working for you and your family.
It's that easy!
Call Our Team Now
1-888-792-7833