Dumpster Rental in Bristol, CT
Save Big Time, Rent A Rolloff Today
Click To Call 1-888-792-7833Click For Email Quote
Why We The Only Alternative For Bin Rentals In Bristol:
Renting a front load unit from Easy Dumpster Rental is a smart choice. We have a customer service team that is super knowledgeable, friendly, and helpful. We will go to the moon and back to ensure you are satisfied.
Our rolloff units can dispose of between 2 and 5 tons of debris
An easy to use dumpster weight calculator so that you get the right size bin every time
A headache free ordering process that is quick and simple
Easy to use and very simple dumpster visualiser
A FAQ page to get you answers on our company policies, etc…
Dumpster Rental Pricing in Bristol is Based on Many Different Factors
To Receive The Lowest Pricing, Call For A Customized Quote Now 1-888-792-7833
Save up To $80 On Your Next Rolloff Rental Cost:
Our pricing model is so low you will have no other choice than to choose us for all your container rental needs. We guarantee our prices and we will match or beat any competitors rates.
Get a bin quote so low you will think you are in heaven
Delivery, pick up, and disposal in one flat rate
We are a very transparent when it comes to our prices
All of our fees are made upfront with no surprise charges
Read testimonials of many happy customers
Earn Up To $50 | Share / Like Below
10 Yard Dumpster (2 TONS) 4,000LBS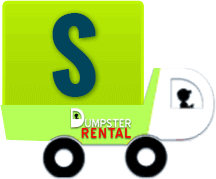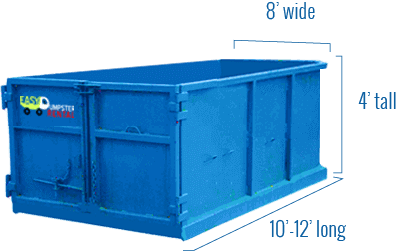 Easy Dumpster Rental
20 Yard Dumpster (3 TONS) 6,000LBS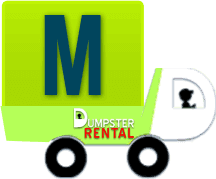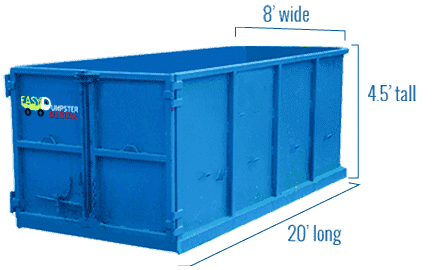 Easy Dumpster Rental
30 Yard Dumpster (4 TONS) 8,000LBS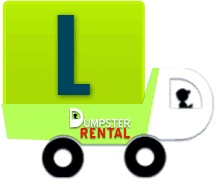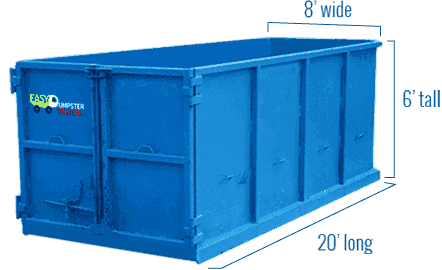 Easy Dumpster Rental
40 Yard Dumpster (5 TONS) 10,000LBS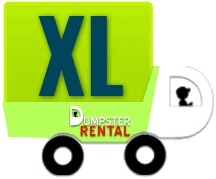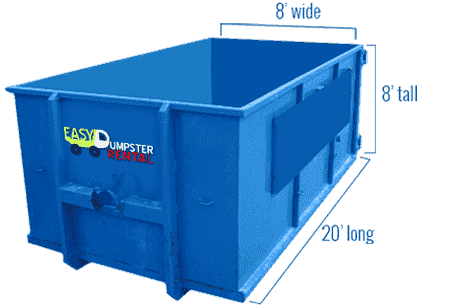 Easy Dumpster Rental
The City of Bristol, CT Transfer Station
The city of Bristol operates a transfer station that allows residents to conveniently drop off waste items that are not collected at the curb. The station started a Pay as You Throw (PAYT) program for Bristol residents. Materials that can be drop-off free of cost at the Transfer Station include antifreeze, fluorescent bulbs, leaves, oil, electronics, and metal.
Bristol Transfer Station
685 Lake Ave.
Bristol, CT 06010
Ph: (860) 584-7791
Hours of Operation
Monday through Friday: 7:15 AM to 2:45 PM
Saturday: 7:30 AM to 1:00 PM
Click here for more information.
Recycling in Bristol, CT
Residents of Bristol are provided with curbside recycle collection. Recyclables are pickup every other week on the day after regular household trash is collected. Bins should be placed out no later than 6 am on collection day.
Residents interested in learning their scheduled should look up their address online or contact Public Works at (860) 584-6125.
Accepted items include:
Plastic bottles
Steel cans
Office paper
Glass bottles
Newspaper
Magazines
Restricted items are:
Light bulbs
Plastic bags
Electronics
Hanging files
Straws
Plastic binders
Gum
For more information on recycling contact the Public Works Department at (860) 584-6125 or visit the Tunxis Recycling Operating Committee (TROC) website.
Hazardous Waste Drop Off
Household hazardous items can affect members of the family if not properly dispose of. Bristol residents should bring these items to household hazardous waste collection days to ensure proper disposal. Residents are urged to always keep products in their original containers when taking them to collection events. Events typically run from 9:00 am to 1:00 pm. Waste will be accepted from Bristol residents at any of the collection events.
To learn more visit the TUNXIS household hazardous waste website or contact TUNXIS Recycling Operating Committee at (860) 585-0419 or (860) 225-9811.
Here are some items that may be classified as hazardous:
Automotive fluids, fuels & oils
Fluorescent tubes
Mercury-containing thermometers
Compact fluorescent bulbs
Waste fuels & solvents
Automotive batteries
Cleaners
Waste oils
Yard Waste Disposal
Bristol residents are provided with curbside yard waste and brush collection services for an annual fee of $90. Once annual payment is made residents are provided with a 95-gallon green yard waste container in which waste should be placed for collection. Containers are emptied weekly from mid-April through mid-November. Interested residents can sign up for yard waste collection by visiting the Notify Me section and entering their email.
Bulk Waste Pickup
Residents who utilize the curbside garbage collection services from the City of Bristol can request that bulk waste items be collected at the curb if they are unable to fit in the regular container. Each resident receives the first pickup free annually and a collection fee of $25 is applied for all subsequent collections. Pay Online by electronic check or credit card. After making payment contact 584-6125 to schedule a bulk pickup.
Interesting Facts About Bristol
Bristol has a population near 60,000 residents and was settled in 1785. And for you sports enthusiasts out there, you also know Bristol has the headquarters of ESPN. The town is known as "Mum City" because of the flower industry and still holds an annual Bristol Mum festival. Bristol is also home to the oldest functioning theme park, Lake Compounce. After ESPN, Bristol Hospital is the city's largest employer. Some well-known people from Bristol include Gary Burghoff, who played the role of "Radar" on the long-running sitcom, MASH, Mike Reiss, a longtime writer for the very funny "Simpsons," and best-selling author, Adrian Wojnarowski.
How We Price Our Dumpster Rentals
We think that before you rent anything it's a good idea to know how the company determines it's pricing model. And in this regard, we pride ourselves on being a very transparent business when it comes to how we calculate our rates. There are 4 components in determining our costs. Landfill cost, Debris type, Debris weight, and Rental fees. Below we will break down these factors for your enlightenment.
The four main factors which affect the container rental cost:
A) Landfill Cost – The cost for disposing waste material at a landfill generally varies between each city, county, and state. Accordingly, the rate for dumping debris in Bristol may be higher or lower than Waterbury. This comes into play when determining your canister unit rental cost. Easy Dumpster Rental will never hit you up for higher landfill fees. However, if you go over the allocated weight or dispose of hazardous materials,  The EPA will not take kindly if you put hazardous waste into one of our bins. They will impose a hefty fee if you are caught breaking this law.
B) Debris Type – The category of debris that you intend to dispose of can affect the rental cost of your rolloff can unit. Waste disposal companies are required by law to send waste collected to specific landfills and some debris can be disposed of at the nearest recycling center at a lower cost. Rates for dumping debris are typically lower for materials that can be recycled as opposed to hazardous and non-recyclable materials.
C) Debris Weight – The volume of the waste material that you are disposing of will impact the size of the rental dumpster as well as the dumpster size used by haulers. Generally, there are four common dumpster sizes: 10 cubic yards, 20 cubic yards, 30 cubic yards, and 40 cubic yards. There are other available dumpster sizes in between these sizes but they are not available in every city or state. A general rule of thumb, the greater the size, the higher the starting cost. Customers very often order bigger front load units to get peace of mind to fit all the trash thus eliminating an extra haul fee. We have created a simple to use dumpster weight calculator that will ensure you get the right size bin for your project. Also, you receive accurate prices. Furthermore, and to that end, our staff is highly experienced in pinpointing your needs.
D) Rental Period – Dumpsters of all sizes typically come with 7-day or 14-day dumpster rental periods. However, we know that projects can run over the time you have requested, so don't worry. We are very flexible when it comes to your needs and you can keep your bin rental as long as you need it. Just give us a heads up before the end of the lease period so we can get a new contract in place and you will then not be charged late fees. We are trying to save you money not take it from you.
It's that easy!
Call Our Team Now
1-888-792-7833