Dumpster Rental in Danbury, CT
Get Budget Busting Dumpster Rental Prices
Click To Call 1-888-792-7833Click For Email Quote
Why We Offer Supreme Roll Off  Service In Danbury:
Easy Dumpster Rental is the fastest growing bin rental company in America. And the reason we are expanding so fast is because we offer the highest level of customer service you will ever experience.
Our service can dispose of both residential and construction debris
Renting a rolloff has never been easier. Just one simple phone call
Request an online container quote for free. And a free consultation to boot
Same day service available in Danbury and surrounding cities
No headache and no hassle service. We make life easier for you
Dumpster Rental Pricing in Danbury is Based on Many Different Factors
To Receive The Lowest Pricing, Call For A Customized Quote Now 1-888-792-7833
Save up to $80 On Your Next Canister Rental Cost:
We take tremendous pride in offering you the lowest prices in Danbury. We still value hard work and integrity. Our customer base is super loyal and thousands return to us each year for their bin rental needs.
No hidden fees and no surprise surcharges
We will match or beat all competitors prices
An easy to use dumpster weight calculator for accurate pricing
Years of experience with industry connections enable us to provide low can prices
Our low cost dumpsters come in wholesale flat rates
Earn Up To $50 | Share / Like Below
Click To Call 1-888-792-7833
Click For Email Quote
10 Yard Dumpster (2 TONS) 4,000LBS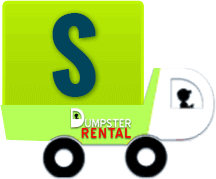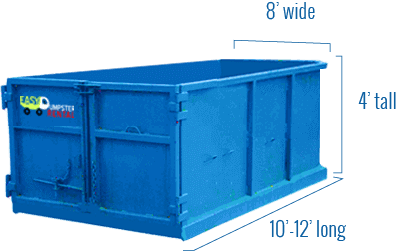 Easy Dumpster Rental
20 Yard Dumpster (3 TONS) 6,000LBS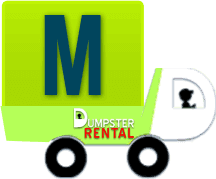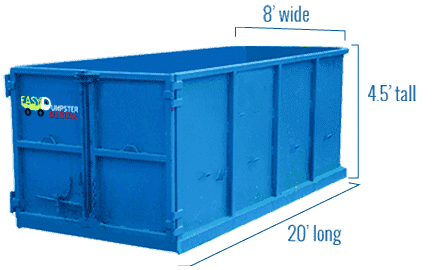 Easy Dumpster Rental
30 Yard Dumpster (4 TONS) 8,000LBS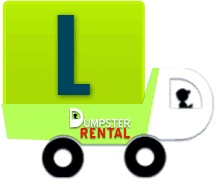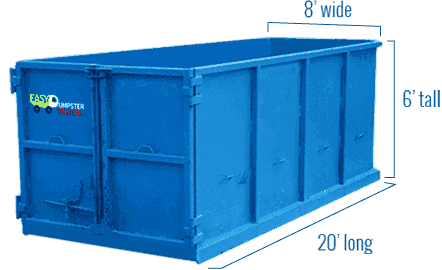 Easy Dumpster Rental
40 Yard Dumpster (5 TONS) 10,000LBS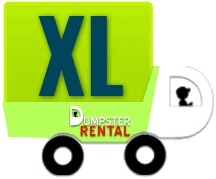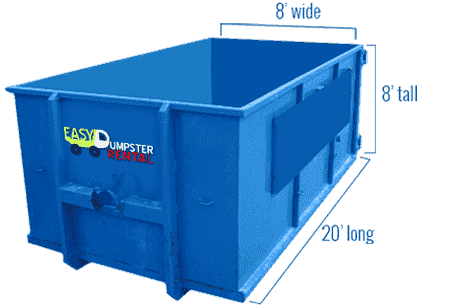 Easy Dumpster Rental
Landfill Location Danbury, CT
Danbury is a city that is located in Fairfield County in the state of Connecticut. Residents of Danbury also have facilities available to them where they can drop off household trash that they have on hand.
Danbury Residential "Mom and Pop" Drop Off
307 White Street
Danbury, CT 06810
Hours:
Tuesday – 10:00 AM to 5:00 PM
Wednesday – 12:00PM to 8:00 PM
Thursday – 10:00AM to 2:00PM
Friday – 10:00AM to 2:00PM
Saturday – 7:30AM to 3:30 PM
Danbury Transfer Station
307 White Street
Danbury, CT 06810
Hours:
Monday to Friday; 5:00 AM to 5:00 PM
Saturday; 6:00 AM to 1:30 PM
For any other public works related inquires you can contact:
Danbury Public Works Department
155 Deer Hill Avenue
Danbury, CT 06810
(203) 797 – 4537
Danbury Public Works Department – Public Utilities Division
Newtown Road
Danbury, CT 06810
(203) 797 – 4539
Curbside trash collections services in the city of Danbury is provided primarily by Winter Bros. Waste Systems; on both a residential and commercial level.
Winter Bros. Waste Systems
307 White St.
Danbury, CT 06810
(203) 743 – 0405
Recycling In Danbury
Residential curbside recyclable collection services in the city of Danbury are provided primarily by Winter Bros. Waste Systems.
In addition to this, the aforementioned Danbury Transfer Station and the Danbury Residential "Mom and Pop" Drop Off both accept recyclables that residents drop off.
Household Hazardous Waste
Danbury Public Works Department (Public Utilities Division) does not personally conduct household hazardous waste collection events in the city. However, the department does coordinate with statewide organizations to assist the city's residents with the safe disposal of their household hazardous waste.
The Housatonic Resources Recovery Authority provides HHW collection events to residents of Danbury and neighboring locations.
Housatonic Resources Recovery Authority
162 Whisconier Rd
Brookfield, CT 06804
(203) 775 – 6256
Yard Waste
The Danbury Public Works Department (Public Utilities Division) oversees the collection and disposal of yard waste in the city.
Residents who wish to know more about this service are asked to contact the department at (203) 797 – 4539.
Interesting Facts About Danbury
Danbury is only 70 miles form New York City which makes it an easy commute for those who would rather live in a smaller town. Incorporated in 1702 and with a population of 80,000 residents it makes for a great place to raise a family. In the 1800's Danbury was the " Hat making capital of America," producing up to 5 million hats a year. Western Connecticut Health Network is the largest employer with 2,300 employees. There are 3 museums and over a dozen parks for resident and visitors alike to enjoy. Danbury is also home to Western Connecticut University. Some notable people from Danbury include cable business guru, Neil Cavuto, Medal of Honor winner,  Lee Hartell, and co-founder of Subway sandwiches, Peter Buck.
Easy Dumpster Rental Has You Covered for Any Size Project
We have a wide variety of rolloff bins to meet any job you or your business need no matter how big or small the project. We have front load bins in the following sizes:
10 cubic yards
15 cubic yards
20 cubic yards
30 cubic yards
40 cubic yards
We do have other in between sizes but they may not be available in all areas. Just ask your sales agent. We also have a dumpster conversion tool that helps you visualize the size of the bin you will need. Many homeowners are surprised that they too can use a bin to help them with projects around the home.
Take for example our 10 cubic yard container. This particular bin is equal to 90 wheelbarrows or the beds of 4 large pick up trucks . This is ideal for doing a small bathroom remodel. Or perhaps a backyard project where you need to haul away some dirt.
The 20 cubic yard container is perfect for those who want to tackle a larger job around the house or two projects at once. For instance, a full kitchen rehab or a new bathroom. This container rolloff is equal to 8 large pickup trucks. And when you think about it, why would you use a truck at all? All those trips back and forth to a landfill in the middle of nowhere. Save time, money and the hassle of renting a pick up truck. We can do all of this in one simple trip.
The 30 cubic yard rolloff dumpster can handle up to 12 pick-up trucks worth of debris. If you are planning on doing a re roofing job, we can place the rolloff right next to your home. All you have to do then is just toss the old tiles right into the bin. Simple! We can also handle concrete and other heavy materials.
The monster of all dumpster containers is our 40 cubic yard. This behemoth is typically used by the construction industry. When it is time for a demolition job or a rehab for a large high rise this is the dumpster to use. And if you are in a jam and you need a dumpster bin that day, well you're in luck. We offer same day service. Just give us a call first thing in the morning.
And working with Easy Dumpster Rental is a snap. All you have to do is give our office a call. Tell the sales agent a little bit about your project and in 2 minutes we will have a quote that you can't walk away from. All you have to do next is tell us when you would like delivery and where on your site you would like us to place the front load unit. And when you are finished, you have two options for a pick up:
We have over 15 years experience and can handle anything thrown at us. So give us a call like thousands before you and find out why we are the premiere roll off rental company in America.
One more thing that need to be mentioned. It is against the law for us to haul hazardous waste. The EPA strictly enforces this law and you can pay steep fines if you are caught breaking this regulation.
It's that easy!
Call Our Team Now
1-888-792-7833