Dumpster Rental in Groton, Ct
The Best Roll Off Rental Cost & Service
Click To Call 1-888-792-7833Click For Email Quote
How We Offer Phenomenal Roll Off Service In Groton:
We are completely focused on you, the customer. The main goal is to give you the best customer service that is humanly possible and ensure that your expectations are being met every day.
A dumpster conversion tool that helps you see the different sizes with a fresh perspective
Our container units can haul between 2  and 5 tons of debris
Over 15 years in the sanitation industry
Read stories of our thrilled customers
We cannot dispose of hazardous waste. It's against the law
Dumpster Rental Pricing in Groton is Based on Many Different Factors
To Receive The Lowest Pricing, Call For A Customized Quote Now 1-888-792-7833
Save With Us Between $10 And $85 On Your Dumpster Rental Cost:
We will always have your rolloff bin delivered and picked up on time. Also, with a price so low that you will be doing cartwheels all over the street. No one can compete with us on costs.
Get a canister rental quote online as fast as you can read this sentence
Speedy service and super savings in Groton
No headaches when you order from us
An easy to use dumpster weight calculator
Always transparent rates with flat rate pricing
Earn Up To $50 | Share / Like Below
10 Yard Dumpster (2 TONS) 4,000LBS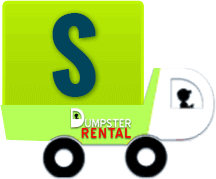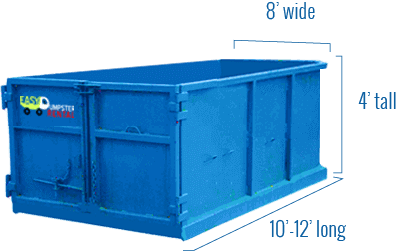 Easy Dumpster Rental
20 Yard Dumpster (3 TONS) 6,000LBS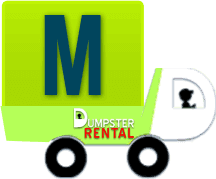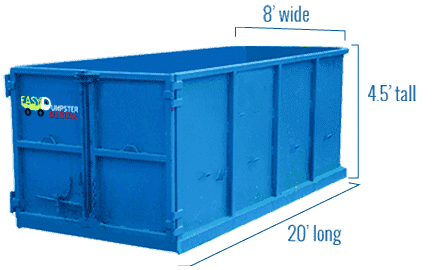 Easy Dumpster Rental
30 Yard Dumpster (4 TONS) 8,000LBS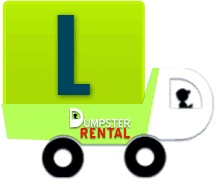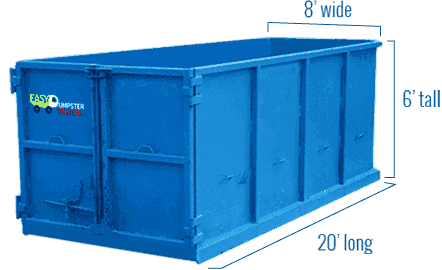 Easy Dumpster Rental
40 Yard Dumpster (5 TONS) 10,000LBS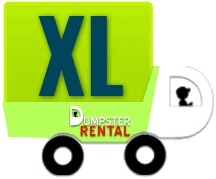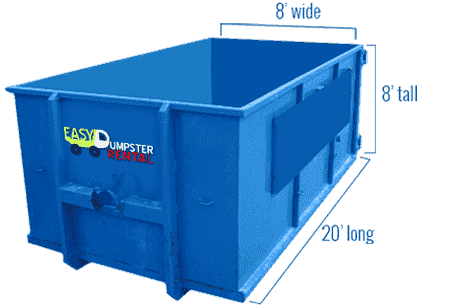 Easy Dumpster Rental
Landfill Location in Groton, CT
The Town of Groton allows residents to use the Transfer Station for waste disposal. Transfer Station passes for cars and pick-ups are available for $20 per day by residents with a current utility bill or driver's license. Payment can only be made by cash or check. A charge of $60 will be applied to dump trucks, step vans, cube vans, box trucks and stake body vehicles. Residents also have the option of purchasing annual permits. Click here for more information.
Town of Groton Residential Transfer Station
685 Flanders Road
Groton, CT 06340, USA
860 381 5558
Hours of Operation
Wednesday, Thursday, Friday & Saturday: 8:00 a.m. to 4:00 p.m.
Recycling in Groton, CT
Recycling is a somewhat complicated issue in the Town of Groton. Residents will need to know what Fire District they are part of in order to determine how recyclables should be handled. Those who are not aware of what fire district they are a part of can check their property card that is on the official websites' GIS mapping system. Each fire district may offer to collect different items. Contact the district directly for information on the recyclable collection program.
Items that Groton, CT residents are allowed to recycle include:
Glass jars
Magazines & catalogs
Glass bottles
Cardboard
Wrapping Paper
Tin or steel cans
Telephone books
Newspaper
Paper bags
Junk mail
Flatten all boxes
Items that are not required to be recycled by residents are:
Styrofoam
Broken glass
Plastic Bags
Hangers
Plastic bags
Interesting Facts about Groton
Groton was incorporated in 1705 and with a population of close to 40,000 residents. The city is the largest manufacturer of submarines in the states which are built by the Electric Boat Company and General Dynamics. Pfizer is also a large employer and the University of Connecticut has a regional campus here.  The Naval Submarine Base New London is located in Groton with over 10,000 employees.  There are a couple of points of interest that are worth checking out, The US Submarine Force Library and Museum and Groton Monument, one the oldest Obelisks in the country. A few famous people from the area include Dr. James Cook Ayer, a patent holder, and wealthy industrialist. Major League Baseball pitcher Jesse Hahn, and Amby Burfoot, winner of the Boston Marathon and editor-in-chief of Runner's World Magazine.
Household Hazardous Waste
Household hazardous waste includes all items within the home that are hazardous in nature. Under federal and state law these items must be disposed of carefully. Hazardous waste item if not properly disposed of can create public health and environmental hazards. The town host hazardous waste collection days and different location to facilitate the proper disposal of these items. Visit the website for location and information on upcoming collection days.
Some household items that are considered to be hazardous are:
Adhesives
Air Conditioning Refrigerants
Starting Fluids
Fertilizer
Furniture Strippers
Batteries
Gasoline
Fuel Additives
Insecticides
Antifreeze
Fungicides
Herbicides
Pesticides
Leaf Collection
Leave should not be swept onto the road. Put leaves up and place them curbside on leaf collection days listed on the website. Leaves should be stored only in biodegradable paper bags and will not be collected if stored in plastic bags. Contact the City of Groton, Highway Department at 446-4127 with questions.
Large Waste Pickup
Groton residents can schedule a bulk waste pickup for Wednesdays. Fees vary according to what item is being disposed of. Items scheduled for pickup should be out at the curb by 7:00 am. Contact 860-446-4127 for more information.
The following items will not be accepted:
Bags of Concrete
Boats
Creosote Lumber
Fiberglass Insulation
Pianos
Plaster
Railroad Ties
Roofing Materials
Root Balls from hedges, etc.
Sheds
Sheetrock
Stockade Fencing
The Composition and Potential Dangers Of Using Pesticides
Our homes contain many harmful products that we use without giving the product a second thought. And one of these are pesticides that are ubiquitous throughout homes in this country. So it is imperative that we all have an understanding of the perils of these harmful compounds. The majority of pesticides are made up of two substances:
Inert ingredients or additives: Are basically solvents that make the product easier to apply and have a longer shelf life
Active Ingredients: Consists of the chemicals that are lethal to the pests
It is important to note here that federal laws do not force manufacturers of these pesticides to tell the public the inert ingredients that comprise the makeup of these particular ingredients. products. Which begs the questions, Why don't they have to warn the public? And are they trying to hide something from us?
There are 3 major levels of toxicity all of us should be aware of because they do present a danger to the public at large and to the environment. The levels are:
Caution: Is at the lowest extreme of toxicity
Warning: Is in the middle of the range of potentially harmful effects
Danger: Is the highest level and poses the greatest risk to you and your pets
There are some things you can do to help lower the risk of exposure to protect your family:
Make sure you read the product label, wear gloves, and use a mask when using these chemicals
The label will tell you when it is safe to re-enter the sprayed room or area
Be smart and cautious when applying and only use what is necessary to get the job done
If you decide to use a lawn service or you decide to do it yourself, make sure you keep children and pets of the sprayed area for at least 24 hours
We would encourage you to call the National Pesticide Information Center if you have questions or concerns.Their phone number is 800-858-7378.  There is a ton of information on this site that is valuable to the health and well-being of your family. Also, keep in mind that there are many natural pesticides you can discover on the market that is much safer to use. Do a GOOGLE search you will find a wealth of replacement products.
Easy Dumpster Rental is not in the pesticide business. However, we will be more than happy to take care of your disposal needs. We rent both residential and construction dumpsters. We have dumpster rolloffs in a variety of sizes to tackle any job, no matter the size. From giant demolition projects to kitchen remodels. We can also handle all of your recycling needs. We are the fastest growing front load rental company in America.
It's that easy!
Call Our Team Now
1-888-792-7833