Dumpster Rental in Naugatuck, CT
Get The Most Excellent Rolloff Cost
Click To Call 1-888-792-7833Click For Email Quote
No One Can Match Our Customer Service In Naugatuck:
We only hire the best staff so we can provide the greatest service you have ever seen. Easy Dumpster Rental team members are highly qualified to ensure you get what you want when you need it.
Bin rental sizes in 10, 20, 30, and 40 cubic yards
Same day service available in Naugatuck and surrounding communities
We rent construction rolloff units and no job is too big or small
A FAQ page to get you the answers you need
15 plus years of container renting at your service
Dumpster Rental Pricing in Naugatuck is Based on Many Different Factors
To Receive The Lowest Pricing, Call For A Customized Quote Now 1-888-792-7833
Save With Us Between $10 And $90 On Your Dumpster Rental Cost:
We guarantee the lowest prices on front load unit rental rates in all of Connecticut. We will always beat or match any competitors prices. We will never overcharge you and pledge to deal with you honestly.
Our low-cost canisters come in wholesale flat rates
No hidden fees attached ever
An easy to use dumpster weight calculator to ensure you always get a great rate
Our bins can dispose between 2 and 5 tons of trash
What are you waiting for? Call us ASAP and begin saving today!
Earn Up To $50 | Share / Like Below
10 Yard Dumpster (2 TONS) 4,000LBS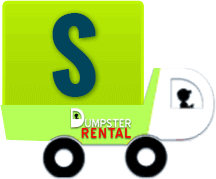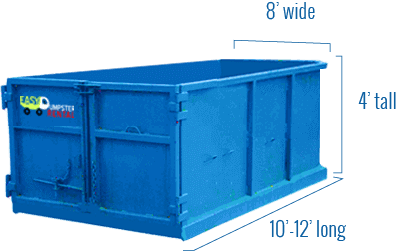 Easy Dumpster Rental
20 Yard Dumpster (3 TONS) 6,000LBS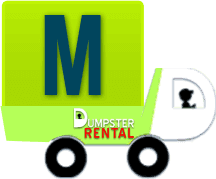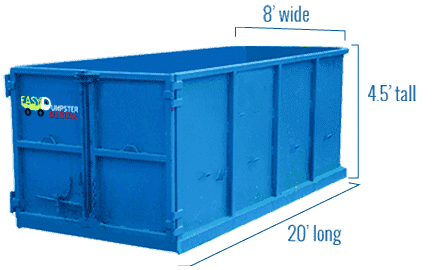 Easy Dumpster Rental
30 Yard Dumpster (4 TONS) 8,000LBS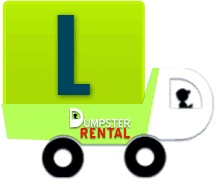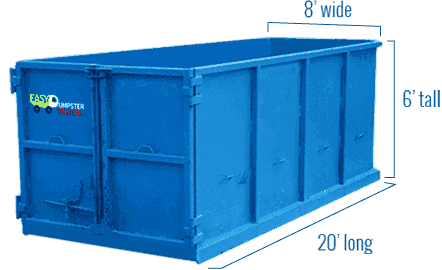 Easy Dumpster Rental
40 Yard Dumpster (5 TONS) 10,000LBS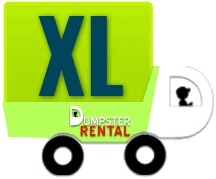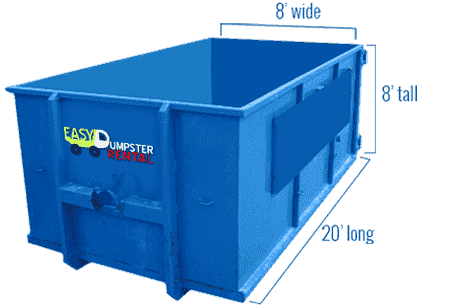 Easy Dumpster Rental
Landfill Location in Naugatuck, CT
Individuals living in Naugatuck are provided with automated solid waste services by the city. Each household is provided with individual carts for household trash and recyclables. To prevent the overloading of carts, the city also allows residents with valid identification to use the Transfer Station to dispose of excess waste items. Residents who do not adhere to the fees of the Transfer Station will have their privileges revoked. Contact the Public Works office to learn more about the use of the Transfer Station.
Naugatuck Transfer Station
246 Rubber Ave
Naugatuck, CT 06770
203-720-7073
Hours of Operation
Thursday and Saturday: 8:00 am to 12:00 pm
Recycling Services
Curbside recycling services are offered to Naugatuck household. All acceptable recyclables should be mixed in the provided container and placed outside for collection. Carts that are not accessible by the mechanical arm of the collection truck will not be picked up.  Carts should not be position close to fences, mailboxes, cars or other obstructions. Visit the website FAQ page for more information on recycling in Naugatuck.
Items accepted for recycling include:
White paper
Heavyweight folders
Newspaper
Junk mail
Magazines
Office paper
Phonebooks
Tissue boxes
Catalogs
Paperboard
Items that are not accepted:
Tissue paper
Wrapping paper
Wax paper
Napkins
Paper towels
Hazardous Material Collection
Household hazardous waste events are scheduled for Naugatuck residents at different times throughout the year. There is no charge for residents to attend the collection days, however, proof of residencies such as a tax or utility bill and a driver's license will be required for entrance.
Examples of wastes that will be accepted include: 
Oil- and latex-based paints and stains
Thermometers and thermostats containing mercury
Drain and oven cleaners
Upholstery cleaners
Wood cleaners
Strippers and varnishes
Pesticides
Poisons
Pool
Photo chemicals
Automotive cleaners and fluids
Grease and rust solvents
Aerosols
Metal polishes
Items that will not be accepted include:
Auto batteries
Motor oil,
Propane tanks
Compressed gas cylinders
Asbestos,
Smoke detectors,
Explosives,
Radioactive or medical waste
Grout
Call 203-720-7071 or [email protected] for more information. More information on hazardous waste collection days is available on the website.
Yard Waste Pickup
Yard waste is collected on regular trash days from April 24 to the 28 annually. Residents are asked to place leaves in 30-gallon paper bags (no plastic bags) at the curb for collection. Leaves can also be taken to the Transfer Station year-round Thursday & Saturday 8:00 am to 2:00 pm in 30-gallon paper bags only.  Pine needles, grass clippings, flowers, hay and other yard waste can also be mixed with leaves taken to the center. Click here for more information on yard waste collection.
Bulk Waste Collection
Bulk waste and scrap metal can be taken to the Transfer Station for disposal by Naugatuck residents with proof of residency. Bulk items brought to the facility will attract a fee based on the weight. This includes refrigerator, chairs, mattresses, couches, tires, TVs and other large household items. Click here for more information on the bulk waste collection.
Interesting Facts About Naugatuck
Naugatuck sits on the Naugatuck river and has a population close to 32,000 residents. Established in 1844 and at one time a leading mill town and rubber producer. The United States Rubber Company was founded here and made the iconic Ked's sneakers. Some interesting historical places to visit include the Salem School, built in 1853 and the city's historic district. Some well-known people from the area include Charles Goodyear, yes that Goodyear, Robert Harper who made major contributions to the programming language, Standard ML, and golfer Billy Burke who won the 1931 U.S. Open.
How Easy Dumpster Rental Can Help Your City Look Beautiful Again After A Disaster Strikes
No one thinks that a natural disaster can hit their town, but they do. As a result of heavy rains (over 10 inches) from Hurricane Diane, on August 19, 1955, the normally calm Naugatuck River overflowed its banks and completed devastated the town and changed its look forever.
But living in America the next calamity is right around the corner. Be it hurricanes, tornadoes or earthquakes we always must be prepared. These events are horrifying, tragic and can take huge emotional and financial tolls that a person or city may take years to overcome these types of losses.
We wish no ill on anyone but if a disaster does hit your city its comforting to know that there are many agencies and companies that can greatly aid in the recovery. Easy Dumpster Rental is one of those companies. No matter if it's your home, a hi-rise, or the removal of debris from your city streets, Easy Dumpster Rental offers a wide variety of front units that can quickly help you the debris to the local landfill. We offer a wide variety of rolloff units to get the job done:
10 cubic yards
15 cubic yards
20 cubic yards
30 cubic yards
40 cubic yards
In an emergency, we can have a bin on your site in less than 24 hours. With over 15 years experience and over 100,000 dumpster rentals under our belt, we are well equipped and qualified to ensure the job(s) is done in a timely and orderly manner. All you have to do is is make a phone call to our office and tell us exactly what you need. In 2 minutes we will have a great, low quote.
All you have to do next is tell us when you want the dumpster delivered and we will be there in less 24 hours. After the bin is filled just give us a call or if you still have internet service you can request a pick up online. And we guarantee all of our services. And we have worked closely with many city governments in the past helping towns clean up after parades, fairs, and block parties.
Our team will be standing by so that you can rely on us when a life goes south. We hope that you never experience a tragic event, but it is comforting to know that we will be there for you. We offer dependability, affordability, and take tremendous pride in our business ethic. So remember us, we are the fastest growing dumpster rental company in America.
It's that easy!
Call Our Team Now
1-888-792-7833