Dumpster Rental in New Britain, CT
Rolloff Rental Cost That No One Can Compete With
Click To Call 1-888-792-7833Click For Email Quote
Why We Offer Unique Container Service In New Britain:
Renting a rental bin doesn't have to be complicated. And it's not at Easy Dumpster Rental. With one simple phone call, you will encounter the best customer service team in all of Connecticut.
Get the lowest and fastest canister rental quote in the known universe
A headache free ordering process that will put a smile on your face
We provide residential front-load units for all of your household disposal needs
Over 15 years of sanitation experience. We are the industry pros
We have rented 10's of thousands of rolloff bins
Dumpster Rental Pricing in New Britain is Based on Many Different Factors
To Receive The Lowest Pricing, Call For A Customized Quote Now 1-888-792-7833
Save Up to $80 On Your Next Dumpster Rental Rate:
A lot of companies say they have the lowest bin rental rates. But we actually do. Our prices are so low that orders keep coming in and it is a testament to the fact that no one can compete with us on price.
Our low front load can prices are guaranteed
Disposal, delivery, and pick up prices included in one flat fee
A simple to use dumpster conversion tool
It's forbidden for haulers to dispose of hazardous waste
Call us NOW and begin to save immediately
Earn Up To $50 | Share / Like Below
Click To Call 1-888-792-7833
Click For Email Quote
10 Yard Dumpster (2 TONS) 4,000LBS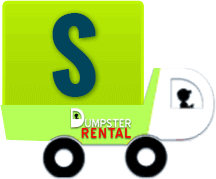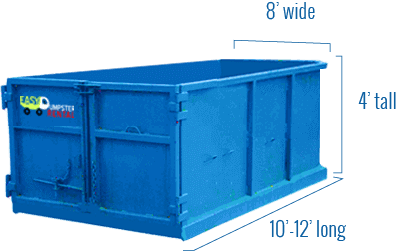 Easy Dumpster Rental
20 Yard Dumpster (3 TONS) 6,000LBS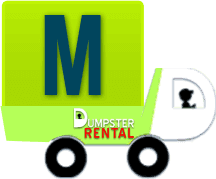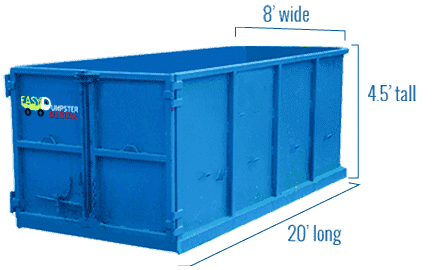 Easy Dumpster Rental
30 Yard Dumpster (4 TONS) 8,000LBS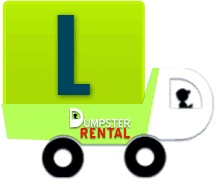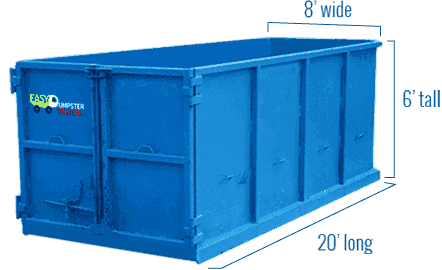 Easy Dumpster Rental
40 Yard Dumpster (5 TONS) 10,000LBS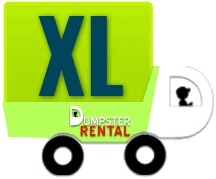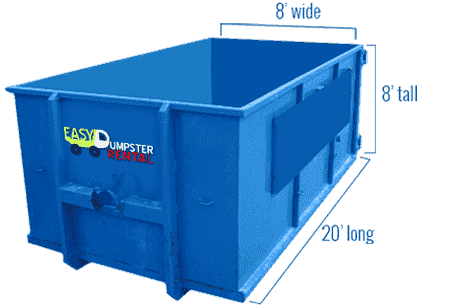 Easy Dumpster Rental
Landfill Location New Britain, CT
New Britain is a city that is located in Hartford County in the state of Connecticut. Residents of New Britain that need an alternate means of disposing of household waste can make use of the convenient New Britain Transfer Station. This facility not only accepts regular household trash but also construction waste and other bulk waste as well.
New Britain Transfer Station
642 Christian Lane
New Britain, CT 06051
(860) 826 – 3350
Hours:
Monday to Friday; 7:00 AM to 2:30 PM
The New Britain Department of Public Works provides residents of New Britain with convenient curbside trash collection services on a weekly basis.
New Britain Department of Public Works
5th Floor City Hall
27 West Main Street
New Britain, CT 06051
New Britain Department of Public Works – Sanitation Division
642 Christian Lane
New Britain, CT 06051
Recycling In New Britain
The New Britain Department of Public Works provides residents of New Britain with convenient curbside recycling services on a bi-weekly basis.
Residents of New Britain that need an alternate means of disposing of household waste can make use of the convenient New Britain Transfer Station.
Household Hazardous Waste
While the collection of household hazardous waste in the area is not managed by the New Britain Department of Public Works, residents still have services that they can make use of.
The TUNXIS recycling Operating Committee operates, sponsors, and manages several household hazardous waste collection events on an annual basis. Residents of New Britain are eligible for attendance to these collection events, where they can then safely get rid of their household hazardous waste.
Yard Waste
The New Britain Department of Public Works urges residents to not mix their yard waste (leaves, grass, twigs, branches, etc.) with their regular household trash. Instead, the New Britain Department of Public Works organizes an annual curbside leaf bag pickup program for all residents in the city.
Interesting Facts About New Britain
New Britain is called "Hardware City" because of the fact that the headquarters of Stanley Black and Decker is located here and it's rich history as a manufacturing city. Settled in 1687 the current population is near 75,000 residents. Also called "Little Poland," the town has one of the largest Polish populations in Connecticut. A couple sites of interest include The New Britain Museum of Art and Walnut Hill Park designed by the great landscape architect, Fredrick Law Olmsted, who designed NYC's, Central Park. A few of many famous people from the area include Jon Olson, a swimmer who won 4 Olympic gold medals, Charles K. Hamilton, a pioneer in aviation, and Walter Camp, the father of college football. And don't forget Easy Dumpster Rental. We just don't kick the ball, we pick it up and run it for you.
A Thousand And One Ways To Improve And Save Our Environment
Unfortunately, many of us don't give our eco-systems a second thought. But there are many compelling reasons that we should not only contemplate the effects of not recycling, etc… but our environment is in trouble. We are running out of raw materials and we are on a path of wiping out our forests to name a few issues. Landfills are becoming problematic due to the fact that nobody wants one in their backyard and they costs millions of dollars just to get a new one built. One day we may wake up at realizing too late that we have no clean drinking water.
Fertilizers and other harmful substances are destroying our underground aquifers. Pollution and litter are everywhere. Just take a look at your local beach and see all the plastic bottles laying around the beaches. However, there are steps we can take to help slow down the mitigating circumstances that are affecting our little world. Easy and practical solutions you can implement this minute to do your part to help make the environment a more pristine state.
The following suggestions will go a long way in helping to keep our ecosystems vibrant:
 Considering painting your home? Use a latex based paint. Oil based paints release harmful fumes
Check your tire pressure. Not only will you have a  more comfortable ride, but you will save on tire wear. This will give your tires a longer life and that translates into fewer tires going to the landfill
Plant a tree. Trees emit oxygen and absorb carbon dioxide, which can harmful to the air we breath
A dishwasher uses up to 12 gallons of water. So make sure your dishwasher is full before you use it
Use your bicycle if possible instead of your car to get to work or run errands. Or, consider ride-sharing
Don't put hazardous waste into a rental dumpster. These materials if they make it undetected to a landfill can cause havoc with waste seeping into our underground water and air pollution
Purchase a tote bag to when you go shopping. Plastic bags are a hazard to the environment. They release petrochemicals that can leach into underground aquifers.
Use rechargeable batteries. Batteries are full of  harmful metals
Conserve energy. Switch off lights in rooms that are not being used and lower your thermostat. This help you save on your utility bills
Recycle, Recycle, Recycle: Most municipalities make recycling simple. They provide a bin, pick it up weekly, and most cities offer Single Stream Recycling. With this process, you don't even have to take the time to separate your recyclable items
There are many other things you can do to help keep our environment pure. Talk to your local city officials on ideas and do a Google search. That search will return thousands of way you can help make this world of ours a safer, cleaner place to live.
Easy Dumpster can be of service to you when it comes to recycling We offer a variety of bin rentals sizes and we will be more than happy to take your recyclables to landfills that accept recyclables or to the local recycling center.
It's that easy!
Call Our Team Now
1-888-792-7833