Dumpster Rental in New Haven, CT
Get Great Rates& Service On Roll-Off Rental
Click To Call 1-888-792-7833Click For Email Quote
Why We Offer The Finest Container Service In New Haven:
Easy Dumpster Rental is the company to turn to when you demand excellence. Our sales team is highly trained and motivated to provide you service that is out of this world. We are a company you can trust.
Always on time bin delivery and pick up guaranteed
A headache free ordering process that is refreshingly simple
An easy to use dumpster visualizer
Canister sizes in 10, 20, 30, and 40 cubic yards to enable you to complete any size project
Same day service in New Haven and nearby cities
Dumpster Rental Pricing in New Haven is Based on Many Different Factors
To Receive The Lowest Pricing, Call For A Customized Quote Now 1-888-792-7833
Call Us Now and Save Between $10 And $80 On Your Front Load Unit Rental Cost:
Our prices are the lowest of any company in our industry. Because of our industry connections and many years of experience we are able to pass on tremendous savings to our new and many loyal customers.
With over 15 years in the industry, we know what we are doing
We have the best dumpster price guarantee that is going to save you tons of money
We will match or beat any of our competitor's rates without batting an eye
A simple to use bin weight calculator to ensure accurate costs
All of our fees are made upfront with no surprise added charges to your invoice
Earn Up To $50 | Share / Like Below
Click To Call 1-888-792-7833
Click For Email Quote
10 Yard Dumpster (2 TONS) 4,000LBS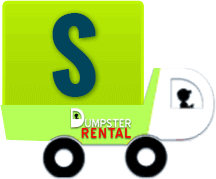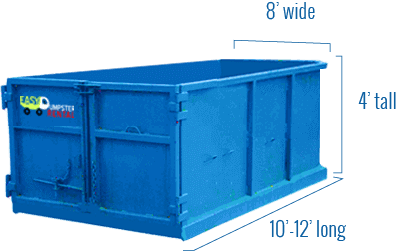 Easy Dumpster Rental
20 Yard Dumpster (3 TONS) 6,000LBS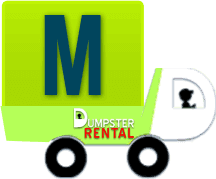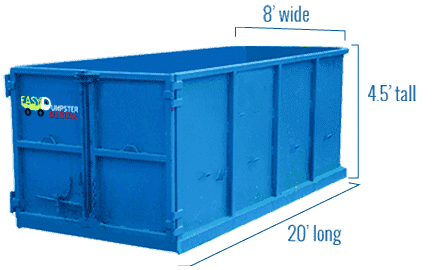 Easy Dumpster Rental
30 Yard Dumpster (4 TONS) 8,000LBS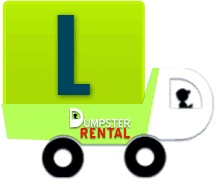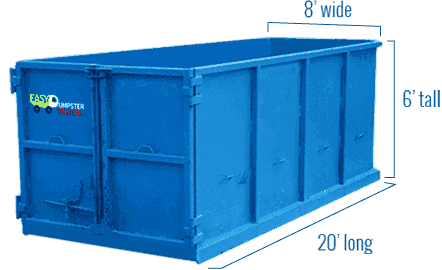 Easy Dumpster Rental
40 Yard Dumpster (5 TONS) 10,000LBS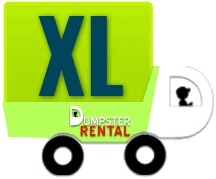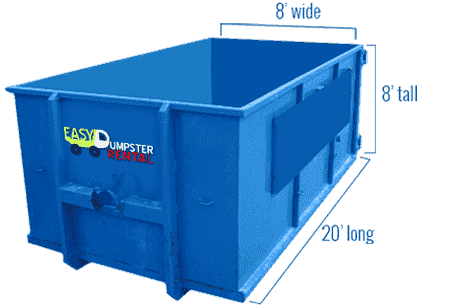 Easy Dumpster Rental
Landfill Location New Haven, CT
New Haven is a city that is located in New Haven County in the state of Connecticut. Residents of New Haven can also dispose of their household waste by dropping it off at the New Haven Transfer Station/Landfill.
Tires, bulky waste, electronics, and metal can also be disposed of at the New Haven Transfer Station/Landfill. However, disposal of these items requires the use of "residential waste coupons"; every household gets four coupons each year. These coupons expire at the end of every year and each coupon allows for the disposal of seven of the aforementioned waste items.
New Haven Transfer Station/Landfill
260 Middletown Ave
New Haven, CT 06513
(203) 946 – 8109
Monday to Saturday; 5:00 AM to 3:00 PM
The New Haven Department of Public Works provides a citywide household trash collection service that operates on a weekly basis.
New Haven Department of Public Works
34 Middletown Ave,
New Haven, CT 06513
(203) 946 – 7700
Recycling In New Haven
In addition to this, the New Haven Department of Public Works provides a citywide household recyclable collection service that operates on a weekly basis.
Also, the New Haven Transfer Station/Landfill accepts residential recyclables from all valid New Haven residents.
It should also be noted that everything that is accepted in the curbside recycling program is accepted at the New Haven Transfer Station/Landfill and coupons are not needed to dispose of recyclables.
Household Hazardous Waste
The New Haven Transfer Station/Landfill does not accept any type of household hazardous waste. However, household hazardous waste collection events are held at the HazWaste Central Regional Water Authority. All residents of New Haven are eligible for this service.
HazWaste Central Regional Water Authority
90 Sargent Dr.
New Haven, CT 06511
(203) 401 – 2712
The HazWaste facility is open for household hazardous waste disposal Saturdays, 9:00 AM to 12:00 noon; from May through October. However, the facility is closed on holiday weekends.
Yard Waste
Yard waste can be dropped off at the New Haven Transfer Station/Landfill – leaves, branches, trees, etc. Households receive 4-yard waste coupons that are valid for a year.
Interesting Facts About New Haven
New Haven is the second largest city in Connecticut with a population of 130,000 residents. The city was settled in 1638 and is the birthplace of former President George W. Bush. Some New Haven located companies include Vion Pharmaceuticals, NewAlliance Bank, and the Peter Paul Candy Company. Yale University is located here. Yale is considered one the greatest academic institutions in the world. There are plenty of cultural activities including theaters, museums, and live music events. Some famous people from New Haven include television producer Norman Lear, actor Paul Giamatti, and the famous cartoonist, Al Capp.
Defining Hazardous Waste And How To Protect Yourself From These Dangerous Materials
Most citizens are oblivious to what constitutes hazardous waste and the dangers that they present to the public. This article is mostly concerned with household hazardous waste. Many people do not realize that they are even bringing these harmful products into their homes exposing their loved ones to such dangerous substances. Some of the household hazardous waste include:
Motor oils
Bleach
Adhesives
Pool chemicals
Fluorescent light bulbs
Bug sprays
Shower and tile cleaners
Stains and finishes
Drain cleaners
Kerosene and home heating oils
It is imperative that you read the labels on all these products and understand how to properly dispose of them. There are alternative solutions to most of these hazardous materials. And most times they can be found right in the grocery or hardware store shelves. Today with so many products that are safer to choose from, it would be a good idea to do some research and learn more about these potentially harmful products. The best thing to do is a "Google" search. You will find literally thousands of great articles for your edification. Furthermore, there are many sites where they sell safer products. You can also check out your local city or county website. Typically they have pages devoted to this subject. Below we have listed the 4 main characteristics of hazardous waste:
Hazardous waste can be broken down into 4 main categories:
Ignitability: Any product that can catch fire if it's too close to heat or flames
Poisons: Toxins that if taken internally can cause death
Caustic: Anything that can cause severe burns such as lye
Reactivate: Any products that can explode near a heat source
As you can see from the above list hazardous waste are nothing to be trifling with. So please do your homework and don't expose you or your family to these dangerous products. And if not disposed of properly they can also wreck havoc on our already fragile environment. Also, you can simply contact your local regional office of the New England EPA if you have any further questions.
Haulers, such as Easy Dumpster Rental are prohibited by the EPA to carry away hazardous waste to the local landfill. The EPA has specially outfitted trucks to handle these materials. With that said, we can help you with taking debris from home rehab projects or construction demolition jobs. And we will be more than happy to take your recyclables to a local recycling center for you.
With our wide variety of dumpsters, we can handle many sizes of jobs no matter the size. And we have made our ordering process super easy. just give us a call. Tell us a little about your project and we will have a quote for you in minutes. the next step is just to tell what day and where you would like your container placed. After it is filled you can either call us or go online to request a pick up.
We have a FAQ page to give you some valuable insight on how we operate our business. And if you have further questions, give us a call. We will be more than happy to answer your questions.
Thank you for choosing Easy Dumpster Rental and we look forward doing business with you.
It's that easy!
Call Our Team Now
1-888-792-7833