Dumpster Rental in Casselberry, Florida
The Best Dumpster Rental Cost
Click To Call 1-888-792-7833Click For Email Quote
Why We Offer Unique Roll Off Dumpster Service:
Giving great customer service is at the heart of our business. Our experts do this by providing speedy, friendly and dependable service and support. Our Casselberry customers are also impressed by our team members' wide industry knowledge.
Our rolloff inventory includes: 10, 20, 30 and 40-yard dumpsters
Free dumpster rental quote under 3 minutes
Call now for same-day service in Casselberry
Best rolloff rental service around
Fifteen years plus of experience
Bin Rental Price in Casselberry is Based on Many Different Factors
To Receive The Lowest Pricing, Call For A Customized Quote Now 1-888-792-7833
Save With Us Between $10 And $150 On Your Dumpster Rental Cost:
We are at the heart of Casselberry's rolloff dumpster rental industry because of our unbeatable prices and high-quality service. Our low rates mean customer get much more dumpster per dollar and that comes along with our experience.
Transparent pricing with no hidden charges
Flexible pick-up schedule
An efficient and easy to use dumpster calculator
Flat rate pricing on all container sizes
Earn Up To $50 | Share / Like Below
10 Yard Dumpster (2 TONS) 4,000LBS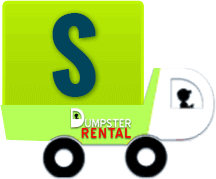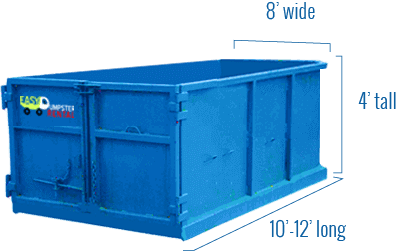 Easy Dumpster Rental
20 Yard Dumpster (3 TONS) 6,000LBS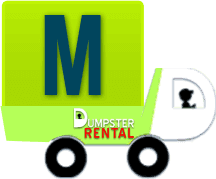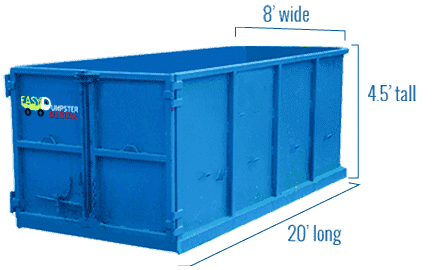 Easy Dumpster Rental
30 Yard Dumpster (4 TONS) 8,000LBS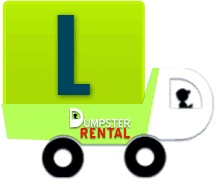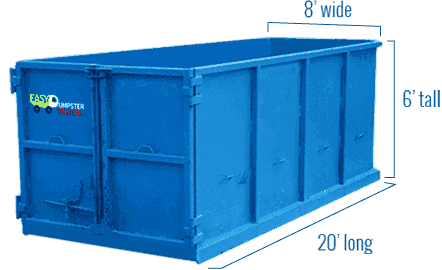 Easy Dumpster Rental
40 Yard Dumpster (5 TONS) 10,000LBS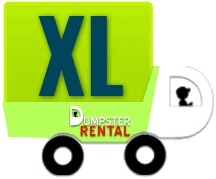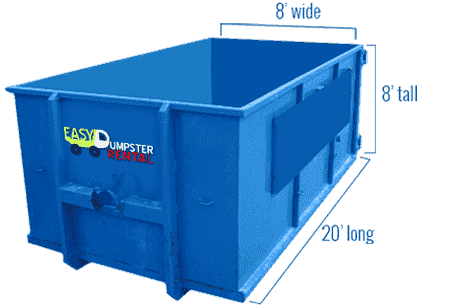 Easy Dumpster Rental
How Roll Off Dumpsters Are Generally Priced
When renting a dumpster some people are every so often curious about how the pricing for rental dumpsters are calculated. At Easy Dumpster Rental we always give our customers flat-rate pricing; however, we aren't shy when it comes to explaining what affects that flat rate. The rental period for the dumpster and the specific city's landfill fees are just a couple of examples of factors that affect final dumpster cost.
Here are the main factors that can affect rolloff dumpster rental cost:
Landfill Fees
When debris and waste material are disposed of at a landfill, the cost for doing so often varies for each state or even each city as well. So, the cost for dumping debris or waste material in Casselberry will be lower or higher than other cities. This affects the cost of a dumpster rental. Unless you actually dispose of hazardous waste/materials or exceed the allowed weight, Easy Dumpster Rental will not charge you extra for landfill fees.
Seminole County Landfill
1930 E. Osceola Road
Geneva, FL 32732
www.seminolecountyfl.gov
Type Of Waste
Your dumpster rental cost can also be affected by the type of materials/waste that you plan to dispose off. Specific locations are authorized to accept only certain types of waste. Waste disposal companies have to abide by these individual landfill's requirements.
Disposing of recyclables at designated Seminole County recycling facilities is encouraged and this usually costs less than disposing non-recyclables or even hazardous materials.
Casselberry City Public Works
95 Triplet Lake Dr,
Casselberry, FL 32707
407-262-7725
www.casselberry.org
Weight Of Waste
The overall amount of waste that you are planning to dispose of will often times affect the size of the dumpster that you rent. Rental dumpsters come in various sizes. Four most common being 10 yard, 20 yard, 30 yard, and 40 yard. As expected, larger dumpster sizes will obviously incur a greater initial cost. Some individuals make the mistake of seeing this larger initial cost and then subsequently choose a dumpster that is smaller than the one that they actually need. However, this usually means that more trips need to be made to dispose of the waste and so they end up losing both time and money. Likewise, some individuals will overestimate the amount of waste or try to plan for the unexpected and end up renting a dumpster that is way too big. Our free and easy to use dumpster calculator helps to bypass these problems and save you time and money.
Rental Period
No matter how large or how small a dumpster may be, it usually comes with either a 14 day or 30 day rental period. Our experience in the industry and our professionalism both allow us to be flexible with the rental periods especially at times when customers need flexibility.
List Of Hazardous Materials In Casselberry
As a result of Casselberry's regulations of recycling facilities and municipal landfills, the following items and materials are not permitted to be disposed using roll off dumpsters.
Anti-Freeze
Paints
Automobile Batteries
Poisons; Pesticides/Insecticides
Compact Fluorescent Lights
Pool Chemicals
Electronics
Propane Tanks
Fluorescent Light Tubes
Rechargeable Batteries
Gasoline and Cans (Up to 5 gallons)
Solvents
Glues
Appliances: Televisions, Air conditioners, etc.
Insecticides
Thermostats
Lawn Chemicals
Thermometers
Mercury-Containing Devices
Used Oil
Visit the Seminole County website for a more comprehensive list of Household Hazardous Waste (HHW).
How To Dispose Of Hazardous Waste In Casselberry
For residents of Casselberry and the rest of Seminole County, there are strict regulations governing the disposal of Household Hazardous Waste (HHW). These materials warrant separate handling and disposal compared to normal waste materials. If residents are in possession of any HHW then they are instructed to carry these materials to the HHW Collection Center, which is located at the Central Transfer Station.
Central Transfer Station
1950 State Road 419
Longwood, Florida 32750
This process is free of charge and can be done Monday – Saturday. Visit the Seminole County website for a comprehensive list of HHW, Environmental Programs for businesses, and additional details.
Recycling In Casselberry
There is no limit to the amount of materials that residents are allowed to recycle. Once residents place recyclables inside designated recycle bins the materials will then be collected by haulers. Residents can order recycle bins online by completing a request form. In addition to this, residents of Seminole County can look up their recycle collection day here. Recyclables are delivered to the:
Seminole County Solid Waste Management Division
1950 State Road 419
Longwood, FL 32750
Visit the recycling section of the Seminole County website for more information on items that are accepted for recycling and specific items that are prohibited.
It's that easy!
Call Our Team Now
1-888-792-7833