Dumpster Rental in Coconut Creek, FL
The Best RollOff Dumpster Rental Cost!
Click To Call 1-888-792-7833Click For Email Quote
Here's Why Coconut Creek Residents Love Our Service:
Customer satisfaction and giving value for money drive all that we do. Our efficient service focuses on thoroughness and attention to detail. Coconut Creek residents enjoy the personal touch that we add to each job, while conveying information in a clear and courteous manner.
Catering to homeowners, businesses, and construction projects
15 years of dumpster industry knowledge
Many happy customers
Top quality 10, 20, 30, and 40-yard dumpster bins

Same-day rental available in Coconut Creek – Call Now
RollOff Dumpster Rental Pricing in Coconut Creek, Florida is Based on Many Different Factors
To Receive The Lowest Pricing, Call For A Customized Quote Now 1-888-792-7833
Save Up To $100 By Renting From Us:
Coconut Creek residents agree we have the most affordable prices in the industry. Dollar for dollar, we give clients more than any other company in the business. This keeps us at the forefront of the roll off dumpster rental industry.
Easy-to-use dumpster calculator

Charges always made upfront – no hidden fees ever

We always match competitor pricing
Flat-rate pricing all-day-long
Best rolloff price in Coconut Creek
Earn Up To $50 | Share / Like Below
10 Yard Dumpster (2 TONS) 4,000LBS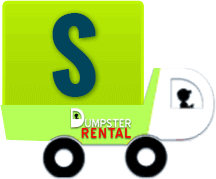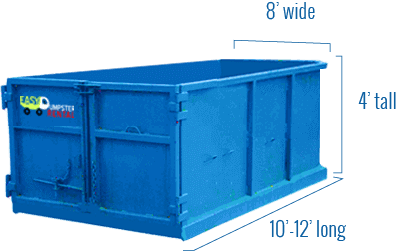 Easy Dumpster Rental
20 Yard Dumpster (3 TONS) 6,000LBS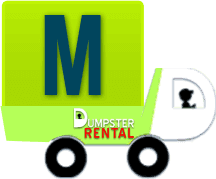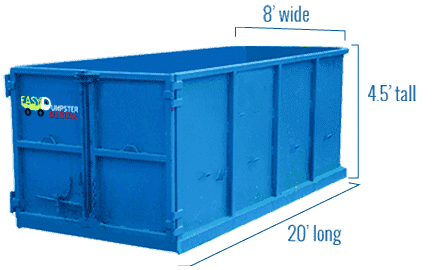 Easy Dumpster Rental
30 Yard Dumpster (4 TONS) 8,000LBS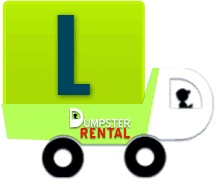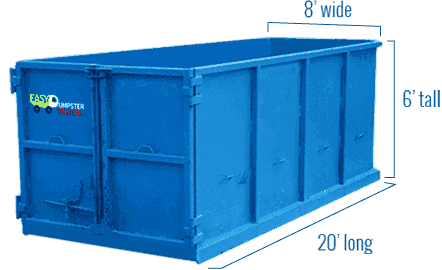 Easy Dumpster Rental
40 Yard Dumpster (5 TONS) 10,000LBS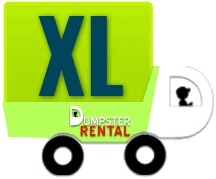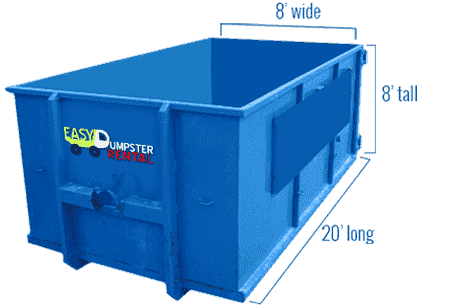 Easy Dumpster Rental
How Roll Off Dumpsters Are Generally Priced
Before renting a dumpster it's recommended that you first understand how rental dumpsters are priced. We always give you a flat-rate pricing, but for educational purposes we will do our best to explain different factors that play a role in coming to that flat-rate cost. Most common factors are: city's landfill fees, type of debris, amount of debris, government permit fees, and sometimes even transportations fees.
Four main factors which affect dumpster rental cost:
     a) Landfill Cost
The cost for disposing waste material and debris at a landfill generally varies between each city and state. Therefore the cost for dumping waste in Coconut Creek may be higher or lower than that of another city. This comes into play when determining your dumpster rental cost. Easy Dumpster Rental will never charge extra for landfill fees unless you go over the allowed weight or dispose of hazardous materials.
The Broward County Landfill
located near the intersection of Sheridan Street and U.S. 27.
7101 S.W. 205 Avenue
Pembroke Pines, FL, 33029
954-357-5330
Broward website link
      b) Debris Type
The type of waste that you intend to dispose of can affect the rental cost of your dumpster. Waste disposal companies are required to send debris collected to specific locations and some debris can be disposed of at Coconut Creek recycling facilities at a lower cost. Rates for dumping debris are typically lower for materials that can be recycled as opposed to hazardous and non-recyclable materials.
City of Coconut Creek Public Works Department
954-973-6780
Monday – Thursday 7:00 AM to 6:00 PM
http://www.coconutcreek.net/pw/garbage
      c) Debris Weight
The volume of the waste material that you are disposing of will affect the size of the rental dumpster as well as the dumpster size used by haulers.
Generally, there are four common dumpster sizes: 10-yard, 20-yard, 30-yard, 40-yard. There are other available dumpster sizes in between but they are not available in every city. Greater the size, higher the starting cost. Customers very often order bigger dumpsters to get peace of mind to fit all the trash and not pay for an extra haul. We have created a simple to use dumpster calculator to help you make that decision. Also our staff is very experienced in asking you the right questions to get you the best rolloff size for your project on hand.
      d) Rental Period
Dumpsters of all sizes typically come with 14-day or 30-day dumpster rental periods. Years of experience gives us an opportunity and an edge to be very flexible on those periods and we will go out of our way to meet your needs whenever we possibly can. We are here to serve you and make your project hassle-free.
List of Hazardous Materials In Coconut Creek
Below are the items that are not allowed to be disposed via rolloff dumpsters due to Coconut Creek's regulations of general landfills and recycling facilities. Do you have any of these items and don't what to do with them? Broward county has permanent drop-off stations, where anyone with proof of residency can drop off their hazardous materials. Read below for locations, hours and official government website link.
Batteries, alkaline
Lead paint, shielding, acid batteries
Electronic devices
Appliances: Refrigerators, Televisions, Air conditioners, Dryers
PCB's
Gasoline
Propane containers
Mercury Thermometers
Pesticides/Insecticides
Flares
Spot removers, etc.
How To Dispose Of Hazardous Materials In Coconut Creek
Presently, the city of Coconut Creek has partnered with surrounding communities to provide residents with a convenient solution for disposing of hazardous waste. The program allows residents to dispose of hazardous materials at specific locations in the city and neighboring communities. Contact the City of Coconut Creek Public Works Department at 954-973-6780 for specific information on upcoming events. Be sure to bring relevant identification to prove that you are a resident of Coconut Creek.
In addition, with proof of residency, Broward County residents and participating communities can drop off their hazardous trash at their permanent drop-off stations on Saturdays from 8 AM to 4 PM. Visit their website for a full list of accepted materials and other details. They have three drop of stations:
North HHW Drop-Off Station
2780 N. Powerline Road
Pompano Beach, FL
Saturday, 8 a.m. – 4 p.m.
South HHW Collection Center South HHWDrop-Off Station
5601 W. Hallandale Beach Blvd.
West Park, FL
Saturday, 8 a.m. – 4 p.m.
Central HHW Collection CenterCentral HHW Drop-Off Station
5490 Reese Road
Davie, FL
Saturday, 8 a.m. – 4 p.m.
website link
Recycling in Coconut Creek
Coconut Creek residents have many recycling options within the city and county. You can place accepted recyclable items curbside, you can directly take them to the recycling drop off locations, or order a dumpster from us for large items.
Official Broward county recycling information for all the cities
Curbside residential recycling options in Coconut creek
Residents can also drop off specific waste materials at the following locations:
Best Buy
3300 NW 62 Ave
Margate, FL 33063
Contact: 954-975-2857
TV/Video, Rechargeable Batteries, Audio,  Car Audio, Video & GPS, Cameras & Camcorders, Mobile Phones & Home Ofiice, Video Games & Gadgets, Computers
Home Depot
4450 N. State Rd. 7
Coconut Creek, FL 33063
Contact: 954-971-0643
Fluorescent light bulbs, Rechargeable batteries (less than 2 pounds)
Batteries Plus Bulbs
4450 N. State Road 7
Coconut Creek, Fl 33063
Contact: 954-623-6066
Lead Acid & amp; Batteries, Nickel Cadmium Batteries, Nickel Metal Hydride Batteries, Lithium Ion & Lithium Polymer
Autozone
4210 N. State RD 7
Coral Springs, FL 33073
954-975-2857
Used Motor Oil up to 5 Gal., Car Batteries
It's that easy!
Call Our Team Now
1-888-792-7833