Dumpster Rental in Athens, Georgia
Rent Affordable Garbage Rolloff Today!
Click To Call 1-888-792-7833Click For Email Quote
Reasons We Are Trusted By Athens Residents:
Our experts provide the residents of Athens with dependable service and support. We put customers first in every job we undertake, treating them with the courtesy and respect that sets us apart roll off dumpster rental industry.
Rapid price quote, free of cost
Athens rolloff bins come in: 10, 20, 30 and 40 yards
Same day delivery available – Call Now
We put customers needs first
15+ years of dumpster renting at your service
Dumpster Rental Pricing in Athens is Based on Many Different Factors
To Receive The Lowest Pricing, Call For A Customized Quote Now 1-888-792-7833
Savings Of Up to $150 When You Rent From Us:
Our unbeatable prices and top-quality products have helped to put us at the heart of Athens' roll off dumpster rental industry. By choosing to use our services, residents and businesses alike know they are getting much more dumpster per dollar.
No tricks – all fees made clear upfront
Easy to use rolloff bin calculator
Years of flat rate pricing practice
All sizes at attractive rates with no hidden fees
Years of experience allow us to offer Athens residents the best price
Earn Up To $50 | Share / Like Below
Click To Call 1-888-792-7833
Click For Email Quote
10 Yard Dumpster (2 TONS) 4,000LBS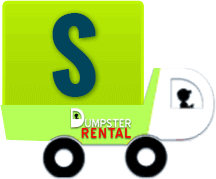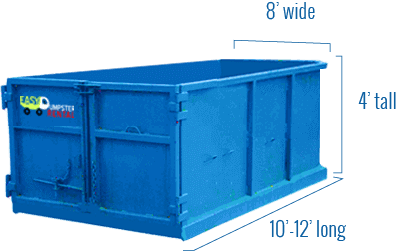 Easy Dumpster Rental
20 Yard Dumpster (3 TONS) 6,000LBS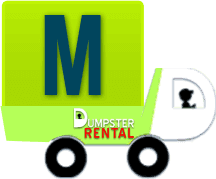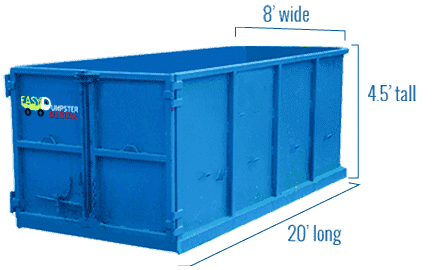 Easy Dumpster Rental
30 Yard Dumpster (4 TONS) 8,000LBS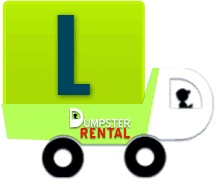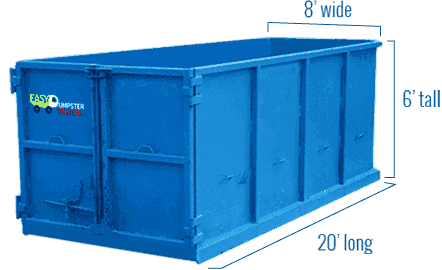 Easy Dumpster Rental
40 Yard Dumpster (5 TONS) 10,000LBS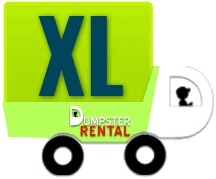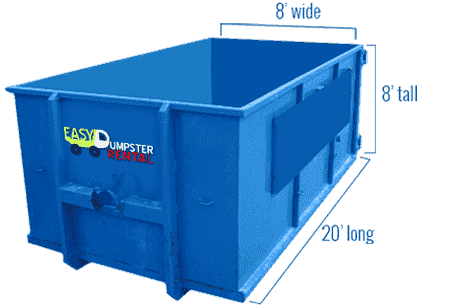 Easy Dumpster Rental
How Roll Off Dumpsters Are Generally Priced
Easy Dumpster Rental strives to make your dumpster rental experience as hassle-free as possible. To this end, we always charge flat rental rates for our dumpsters. We will take the time, however, to explain to you how dumpster rental pricing is done, helping you to understand some of the factors that influence the final cost.
For starters, the larger dumpster you select, the more you will have to pay. Aside from the size, other elements of dumpster rental pricing include the city's landfill/recycling fees, type of debris, amount/weight of debris, government permit fees and, in some cases, even transportation fees.
The main factors affecting roll off dumpster rental cost are looked at below:
  1) Landfill Cost
Landfill fees for the disposal of waste and debris are normally the biggest contributors to roll off rental costs. Since these fees vary from state to state and from city to city, you may find that landfill costs in Athens run either above or below those in other cities. Easy Dumpster will only charge you an extra amount for landfill fees if the material you dispose of goes over the allowed weight off if it is classified as hazardous.
The Athens-Clarke County landfill is located just east of the city of Athens on the Clarke County/Oglethorpe County line. Its entrance is situated on highway 78 at
5700 Lexington Road
Winterville, GA
(706) 613-3508
https://www.athensclarkecounty.com/1309/Landfill
  2) Rental Period
No matter the size of the dumpster, the standard rental periods are 14-day and 30-day. Years of dumpster rental experience has taught us that hard-and-fast rental periods are not really in the best interest of the customer. So, in an effort to give you hassle-free dumpster rental service, we make our rental periods much quite flexible and suited to your schedule and needs.
  3) Debris Type
The cost of dumpster rental takes into account the type of material being disposed of, with some types of waste attracting higher fees than others. Recyclable materials, generally, will cost you less to dispose of, and in some cases disposing of them is free of cost. On the other hand, if the material is deemed hazardous or non-recyclable, then you can expect to pay more for its disposal.
https://www.athensclarkecounty.com/209/Recycling-Waste-Reduction
  4) Debris Weight
The amount of material to be disposed of is directly tied to the size of the dumpster needed (more waste material = larger dumpster = higher starting cost). Easy Dumpster Rental allows its customers to choose from the most commonly used dumpster sizes: 10-yard, 20-yard, 30-yard, and 40-yard. Our simple and convenient dumpster calculator helps in the selection of the right sized dumpster for your project. Assistance is also available from our knowledge and friendly staff. They are trained to ask exactly the right questions, as they guide you in dumpster selection.
Persons renting a roll off dumpster usually go up a size than estimated – as a precaution.  This saves them from having to pay for an extra haul in the case of unforeseen circumstances or just simply under-estimation of the amount of material.
 List Of Hazardous Materials In Athens
Households, as well as commercial and industrial entities all, generate some amount of hazardous material or waste. Below is a list of some of the many items regarded as hazardous. Not all landfills will accept certain types of hazardous waste, but there are alternatives for their disposal, which will be looked at in the next section.
Some types of hazardous waste:
Batteries (lead acid, alkaline, rechargeable, and non-rechargeable)
Consumer electrical and electronic equipment
Consumer paints, stains, and varnishes
Corrosives (such as oven cleaners and drain cleaners)
Domestic pesticides
Liquid fuels
PCB's
Pesticides
Pharmaceuticals (such as unused medications and hypodermic needles)
Pressurized-flammable gas containers (such as propane BBQ tanks and single use tanks)
Products containing mercury (such as thermometers and fluorescent lighting)
Radioactive waste
Solvents and flammable liquids (such as gasoline, antifreeze, and paint strippers)
Swimming pool chemicals
How To Dispose Of Hazardous Materials In Athens
The city of Athens has also regularly organized HHW events, to help facilitate environmentally friendly disposal of these materials. The Athens-Clarke County landfill accepts small quantities of household hazardous waste (HHW). You can learn about HHW event and how to properly handle and dispose of HHW by contacting:
ACC Recycling Division
725 Hancock Industrial Way
Athens, GA 30605
Phone: (706) 613-3512
https://www.athensclarkecounty.com/209/Recycling-Waste-Reduction
Other disposal options include:
Tires
Check with local tire retailers. Some of them will charge a minimal fee to collect and recycle your tires.
The Athens-Clarke County landfill also accepts old tires for a fee, but these must be without the rims.
Batteries
Alkaline batteries may be dropped off at the Athens-Clarke County Solid Waste Office, located at 725 Hancock Industrial Way.
Rechargeable nickel-cadmium and lithium batteries may be left in the Collection bins at:
ACC Charm (1005 College Ave)
Batteries Plus (2149 Atlanta Hwy #101)
Best Buy (3898 Atlanta Hwy)
Radio Shack (196 Alps Rd, 4375 Lexington Rd, 3700 Atlanta Hwy)
Sandy Creek Nature Center (205 Old Commerce Rd)
Electronics
A wide range of electronic devices may be left at the following two locations. Those items that can be recycled will be sent to a local electronics recycler.
ACC Landfill
5700 Lexington Highway
Monday to Friday 7:30 AM – 4:30 PM
Saturday 7:30 AM – 3:00 PM
ACC Charm
1005 College Ave
Monday and Wednesday 10:00 AM – 7:00 PM
Saturday 8:00 AM – 12:00 PM
Other options for the disposal of unwanted electronic items are:
Free IT Athens
Donations here are tax-deductible. While they prefer computers and monitors, they will also accept printers and other computer accessories, but charge a small fee for doing so.
Best Buy
Any of the Best Buy stores will accept the following items:
• desktop computers
• DVD players
• monitors (up to 32 inches)
• notebooks
• phones
• televisions
Verizon
Exchange old cell phones here for a gift card.
Recycling in Athens
The city has various initiatives in place to encourage and help both residents and business interests to properly dispose of recyclable waste. Included in these is "single stream recycling", whereby all acceptable recyclables are collected curbside mixed together in one container (without any trash). Drop-off sites for recyclables are located throughout the city, as a convenient option to citizens. There is even the offer for your business to apply for becoming a drop-off site.
There is also the Center for Hard to Recycle Materials (CHaRM), run by Athens-Clarke County. This facility accepts varying quantities of items that are not eligible for inclusion in the single stream curbside recycling cart and are usually difficult to recycle or dispose of. CHaRM charges residential and commercial customers minimal fees to for its services.
Are you unsure of what to do with food scraps, unused medications or demolition material? Athens provides residents with a recycling guide packed full of ideas on how to best handle and prepare different categories of items before they are sent for recycling. The guide also gives information on their Leaf and Limb services through which they collect leaves, grass and cutting. These item are used in the landfill's composting initiative.
It's that easy!
Call Our Team Now
1-888-792-7833