Dumpster Rental in Augusta, Georgia
Get Trash Rolloff At Incredibly Low Rates!
Click To Call 1-888-792-7833Click For Email Quote
Here's Why Augusta Residents Depend On Us:
We provide dependable and friendly customer service coupled with a superior product. Our patience, attention to detail and clear communication skills add real value to the experience of renting a roll off dumpsters from us. All of this leads to customer satisfaction in having chosen our service.
Best rolloff dumpster service guarantee
Residential rolloff containers
Bins for construction projects
Free 2 minutes quotes
Many happy customers
Dumpster Rental Pricing in Augusta is Based on Many Different Factors
To Receive The Lowest Pricing, Call For A Customized Quote Now 1-888-792-7833
Order From Us And Save Up To $100:
Unbeatable value for money has kept us at the forefront of the roll off dumpster rental industry. Augusta residents recognize this and appreciate our affordable prices. These low charges allow them to take full advantage of the great rental packages we offer.
EasyDumpster will match competitors pricing
Always flat rates on all orders
Simple to use rolloff calculator
No hiddens fees ever

Weekly deals in Augusta
Earn Up To $50 | Share / Like Below
10 Yard Dumpster (2 TONS) 4,000LBS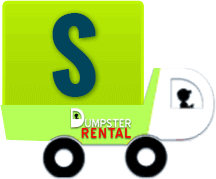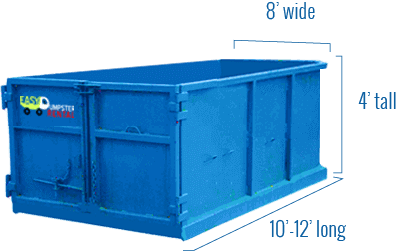 Easy Dumpster Rental
20 Yard Dumpster (3 TONS) 6,000LBS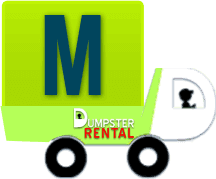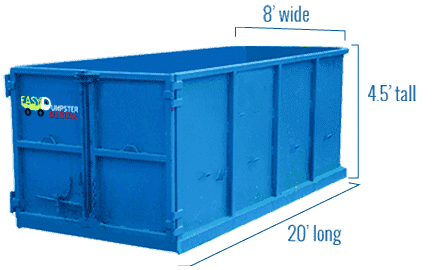 Easy Dumpster Rental
30 Yard Dumpster (4 TONS) 8,000LBS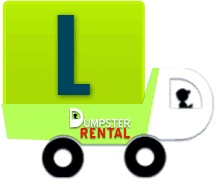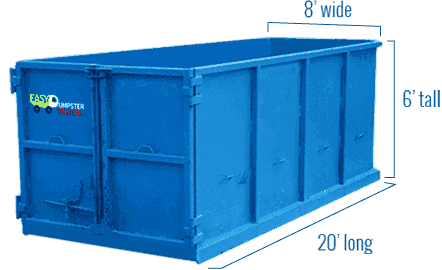 Easy Dumpster Rental
40 Yard Dumpster (5 TONS) 10,000LBS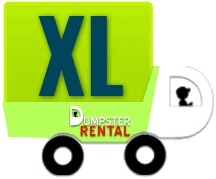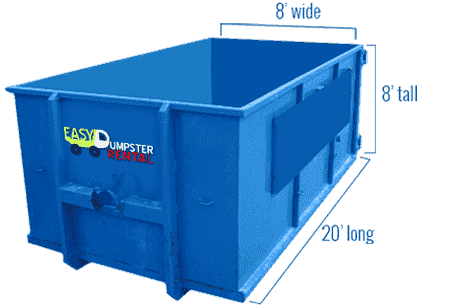 Easy Dumpster Rental
How Roll Off Dumpsters Are Generally Priced
At Easy Dumpster Rental we charge flat rates on our dumpster rentals. We feel, however, that it is quite useful for you to have an understanding of factors influencing dumpster rental pricing within the industry. Apart from dumpster size, other elements of the final price include the city's landfill/recycling fees, type of debris, amount/weight of debris, and government permit fees. There are even some instances in which transportation fees may be applied.
Here's a look at the main factors affecting rolloff dumpster cost:
     a) Landfill Cost
The cost for disposing waste material and debris at a landfill accounts for the largest percentage of dumpster rental charges. This cost varies between states and cities, meaning landfill costs in Augusta may be higher or lower than in other cities within Georgia. Easy Dumpster Rental only charges extra for landfill fees if you go over the allowed weight or dispose of hazardous materials.
The Richmond County landfill
located between Inwood Drive and Meadowbrook Drive at:
4330 Deans Bridge Road
Blythe, GA 30805
(706) 592-3200
Official Government Website Link
      b) Debris Type
The cost of a dumpster rental is influenced by the type of waste for which you use the dumpster. Specific locations are designated for certain types of waste there are special rates and conditions for recyclables. Materials that can be recycled tend to attract lowers rates for disposal when compared to material considered to be hazardous or non-recyclable.
http://www.augustasolidwaste.com/services/residential-services/recycling/
      c) Debris Weight
As a general rule: the more material to be disposed of, the bigger dumpster you will need and therefore, the higher will be your starting cost. There are four commonly used dumpster sizes: 10-yard, 20-yard, 30-yard, and 40-yard. There are in-between sizes, such as the 15-yard, but availability depends on the city you are in.
Easy Dumpster Rental provides an easy-to-use dumpster calculator, you can easily figure out the right size dumpster for your needs. In addition, our very experienced staff knows exactly which questions to ask, so as to guide you in your choice of dumpster size. Customers usually find that ordering a bigger dumpster than calculated helps to safeguard against unforeseen eventualities. Underestimating the amount of debris or the dumpster size can lead to the added cost of an extra haul.
      d) Rental Period
Typical rental periods for dumpsters (regardless of size) are 14-day or 30-day. Our years of experience in the waste removal industry, however, allow us to be much more flexible than that. We are able to offer you more convenient rental periods as we strive to meet your needs whenever possible and make your projects hassle free.
List of Hazardous Materials In Augusta
The Augusta landfill does not accept all types of materials for disposal. Items considered unacceptable are:
Lead acid batteries
Polychlorinated biphenyls (PCBs)
Radioactive waste
Also unacceptable is a liquid waste, although the landfill makes an exception for small quantities of household liquid waste.
The other two categories into which the landfill assigns waste are acceptable and special.  Some household items generally considered to be hazardous that may fall into either of these categories include:
Batteries
Consumer electrical and electronic equipment
Consumer paint products
Corrosives (such as oven cleaners and drain cleaners)
Domestic pesticides
Liquid fuels
Pharmaceuticals (unused medications and hypodermic needles)
Pressurized-flammable gas containers (such as propane BBQ tanks and single use tanks)
Products containing mercury (includes thermometers and fluorescent lighting)
Solvent and flammable liquids (such as gasoline, antifreeze, and paint strippers)
Swimming pool chemicals
If you have any of these items and are unsure how they are categorized, or how to dispose of them, the next section provides some help.
How To Dispose Of Hazardous Materials In Augusta
At Easy Dumpster Rental we encourage our current and potential customers to be mindful of the regulations for hazardous waste disposal in their area. Operators of the Richmond County landfill have compiled comprehensive lists and handling suggestions for the different categories of waste. Instructions are given on how to prepare waste material for acceptance at the landfill. An example is ensuring that refrigerators have had all the coolant removed from them.
Also on the landfill's website are alternative disposal options for unacceptable hazardous materials. These include contacting a nearby auto supply store or repair facility which may be willing to accept used oil or car batteries.
Other suggestions include:
Environmental Alternatives a disposal contractor that charges a fee for accepting and disposing of hazardous material.
50 Eagle Point Court
Augusta, GA 30909
Phone (706) 737-8433
Fax (706) 737-5532
It is also advised that the yellow pages may provide contact to hazardous materials disposal contractors that suit your particular needs.
Augusta university has it own Hazardous Waste Management Program which was created to ensure that the storage, collection and disposal of hazardous waste generated at the University are performed in compliance with all local and state regulations.
Recycling in Augusta
The city of Augusta has a very dynamic recycling program and actively encourages residents to recycle whenever possible. They have embraced a single cart curbside recycling system, whereby you can place all items deemed recyclable in the same cart. The sorting is done for you after collection. There is even a rewards program you may sign up for to earn points as you recycle.
Some household items that may be placed in your cart are:
aluminum cans and foil
tin, steel, metal cans
empty aerosol cans
newspaper
flattened cardboard
junk mail
books (including phone books)
plastic bottles and containers(including those used for milk and detergent)
There is also a list of items which should not be placed in the curbside recycling cart (view here).
The following may be used as a drop off locations for recyclables if you prefer that option.
Eisenhower Park
1488 Eisenhower Dr.
Julian Smith Casino
2200 Broad St.
Warren Road Community Center
300 Warren Rd.
The glass that is to be recycled may be dropped off at any of the above locations or directly at the landfill. The requirement, though is that the glass is sorted according to color (brown, clear and green) before drop off.
In the case of tires, these normally attract a fee for recycling, however, the city has regular tire recycling events where you can recycle your unwanted tires for free. Conditions for these events include
You must provide proof of residency within Richmond County
The events are open only to residential customers – no tires will not be accepted from businesses or commercial entities
Tires may be on or off the rim
The number of tires that a resident may recycle may be limited according to the location of the event.
The city has provided a number of options for you to take advantage of when it comes to recycling waste. Of course, you can order a dumpster from us for large items.
It's that easy!
Call Our Team Now
1-888-792-7833