Dumpster Rental in Columbus, Georgia
Get The Best Trash Dumpster Rental Service Here!
Click To Call 1-888-792-7833Click For Email Quote
Here's Why Columbus Residents Love Our Service:
Our mission is to provide outstanding customer service and saving you money.Easy Dumpster Rental takes pride in providing our customers with efficiency and attention to detail. Columbus residents will enjoy the personal touch our staff of professionals will add to each job.
Same day service available in Columbus
Flexible renting periods
15 years of dumpster renting experience
Dumpster Rental Pricing in Columbus is Based on Many Different Factors
To Receive The Lowest Pricing, Call For A Customized Quote Now 1-888-792-7833
Rent from Easy Dumpster Rental and save $150
Don't just dump your hard earned money with any other company. No one can compete with our prices and superb service. We promise that every client will be treated with respect and you can rest assured that we will deliver!
Always flat rate pricing
No hidden fees ever
Simple to use dumpster calculator
Excellent prices & great service
We match competitors prices
Earn Up To $50 | Share / Like Below
10 Yard Dumpster (2 TONS) 4,000LBS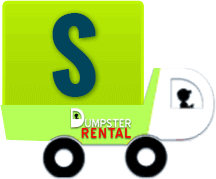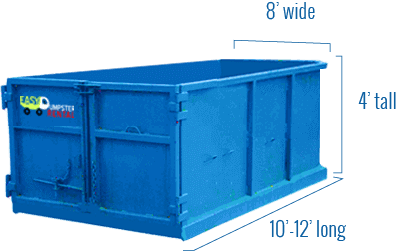 Easy Dumpster Rental
20 Yard Dumpster (3 TONS) 6,000LBS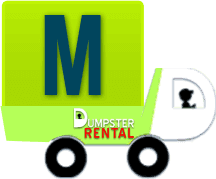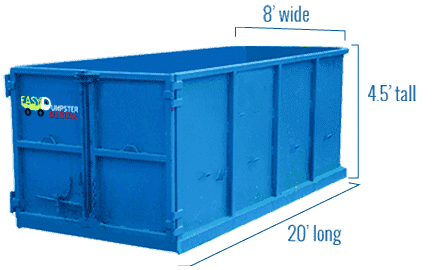 Easy Dumpster Rental
30 Yard Dumpster (4 TONS) 8,000LBS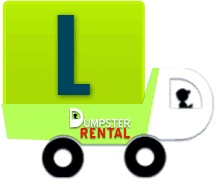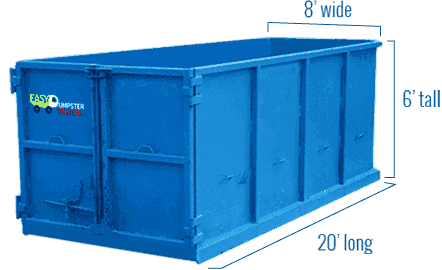 Easy Dumpster Rental
40 Yard Dumpster (5 TONS) 10,000LBS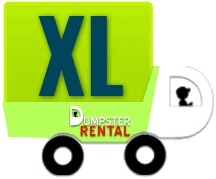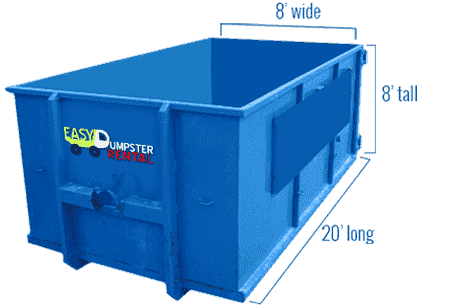 Easy Dumpster Rental
How Roll Off Dumpsters Are Generally Priced
Understanding how rental dumpsters are priced is a key component in customer satisfaction. As mentioned we do offer a flat‐rate pricing, but there are different factors that play a role in our pricing model. These factors include city's landfill fees, type of debris, the amount of debris, government permit fees, and sometimes even transportations fees.
Below are main factors that affect rolloff dumpster cost:
a) Landfill Cost
Every city, county, and the state will have varying prices for disposing waste material and debris at a landfill. Therefore the cost for dumping waste in Columbus may be higher or lower than that of another city. This factor will impact your dumpster rental cost.
However, EasyDumpsterRental promises it will never charge extra for landfill fees unless you go over the allowed weight or dispose of hazardous materials.
Pine Grove ­ Municipal Solid Waste disposal facility
7900 Pine Grove Way
http://www.columbusga.org/PublicWorks/landfill.htm
Granite Bluff ­ Inert Waste disposal facility
7589 River Road
Inert waste is waste which is neither chemically or biologically reactive and will not decompose. Examples of this are sand and concrete. This has particular relevance to landfills as inert waste typically requires lower disposal fees than biodegradable waste or hazardous waste.
Columbus Water Works will accept ­ Used grease and cooking oils at two locations
1335 Alexander Street
3001 South Lumpkin Road
Hours of Operation:
Monday ­ Friday 8:00am ­ 5:30pm
First Saturday of each month 8:00 am ­ 12:00 pm
Closed Sunday
Fax: 706.317.4428
Please Note Pine Grove Landfill does not ever accept inert waste, such as Limbs, Leaves, Stumps, or Grass Clippings
b) Debris Type
The rental cost of your dumpster will be determined by the type of waste or debris that you are disposing of. Waste disposal companies are required to send debris collected to specific locations and some debris can be disposed of at Columbus recycling facilities at a lower cost. Materials that can be recycled tend to have lower rates than non-recyclable or hazardous materials.
c) Debris Weight
Typically dumpsters come in four sizes: 10,20,30, or 40 yards. A 40-yard dumpster is going to cost more than a 10 yard dumpster. So your rate will be determined by the dumpster size you need. There are dumpsters that fall in between the sizes mentioned above, but they may not be available in your area.
There is no need for a client to purchase a dumpster that may be too small or big. We have taken the guesswork out by creating a dumpster calculator to aid you in getting the perfect size dumpster for your needs.Keep in mind that our staff is very experienced in asking you the right questions to get you the right roll off size for your project.
d) Rental Period
The rental period is either a 14­ day or 30­ day period.Dumpsters of all sizes typically come with 14­day or 30­day dumpster rental periods. But if you have a different time frame, no worry, we are flexible and our friendly staff will do everything they can so you have a perfect experience.
List of Hazardous Materials In Columbus
Below are a few examples banned materials that are not allowed to be disposed of via rolloff dumpsters due to Columbus's regulations of general landfills and recycling facilities. We have also provided a link to a comprehensive list of banned hazardous waste.The Office of Public Works will give you the information you need to properly dispose of your hazardous waste.
Batteries, alkaline
Paints(all kinds) including paint thinners, shielding, acid batteries
Electronic devices
Appliances: Refrigerators, Televisions, Air conditioners, Dryers
Medications
Glues
Solvents
Pool chemicals
Pesticides/Insecticides
Wood finishes
Oil and oil filters
This link provides a comprehensive list of banned hazardous materials in Columbus
How To Dispose Of Hazardous Materials In Columbus
If you have any of these items listed above we have provided a link and a phone number to the Columbus Office of Public Works. They will give you the information you need to properly dispose of your hazardous waste for free or a low disposal fee.
Contact the Columbus Public Works Department at (706) ­225-­4691 for specific information. Official web site government link.
Recycling in Columbus
Columbus residents have many recycling options within the city. You can place accepted recyclable items curbside, you can directly take them to the recycling drop off locations, or order a dumpster from us for large items.
Here is an interesting video on how to recycle more in Columbus.
Tour video of Columbus's recycling center
A video on what to recycle in Columbus
Recycling Center Columbus Address
8001 Pine Grove Way
Columbus, Georgia 31907
706.225.4505
Recycle Drop Off Trailer Locations
1751 Williams Road
Columbus, Georgia
Sacerdote Lane
7175 Sacerdote Lane
Columbus, Georgia
Cooper Creek Park
4816 Milgen Road
Columbus, Georgia
Victory Drive Site
#25, 22nd Ave.
(Across from Carl Gregory, behind the Summit)
Columbus, Georgia
It's that easy!
Call Our Team Now
1-888-792-7833