Dumpster Rental in Johns Creek, GA
Get Rolloff At A Rate That You Can't Pass Up!
Click To Call 1-888-792-7833Click For Email Quote
Why Homeowners Treat Us Like A Part Of Their Family:
Easy Dumpster Rental loves to spoil our Johns Creek residents by delivering high-quality customer service along with our affordability. Our representatives are never too busy to consult with customers to ensure that they receive the right dumpster bins and quality assistance.
Helping customers find the right size dumpster, select from 10 to 40-yard dumpsters
Competent and trained haulers
Complimentary price quoting
Exclusive dumpster calculator
Reliable rental system
Dumpster Rental Pricing in Johns Creek is Based on Many Factors
To Receive The Lowest Pricing, Call For A Customized Quote Now 1-888-792-7833
Offering Budget-Friendly Rates With Up To $150 In Savings:
With over a decade of experience under our belt, we know just what to do to keep our prices low while showering customers with high-quality services. Fair pricing has always been the basis of our company's integrity and this will not change.
Honest prices
Reputation for low pricing
Years of customer trust for delivering the best rates
Clear pricing for all dumpsters
Price tags that attract customers
Earn Up To $50 | Share / Like Below
10 Yard Dumpster (2 TONS) 4,000LBS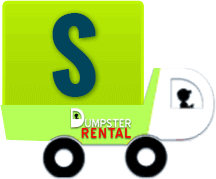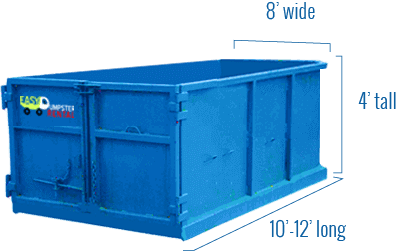 Easy Dumpster Rental
20 Yard Dumpster (3 TONS) 6,000LBS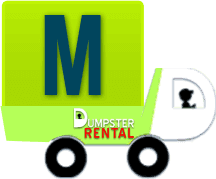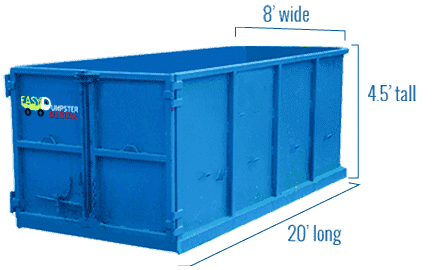 Easy Dumpster Rental
30 Yard Dumpster (4 TONS) 8,000LBS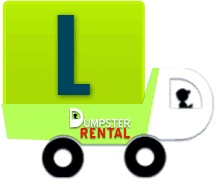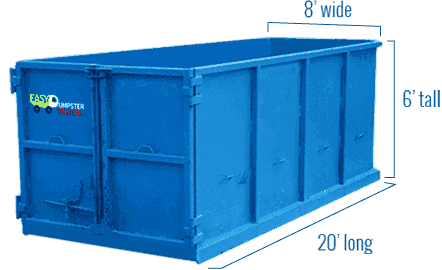 Easy Dumpster Rental
40 Yard Dumpster (5 TONS) 10,000LBS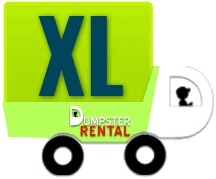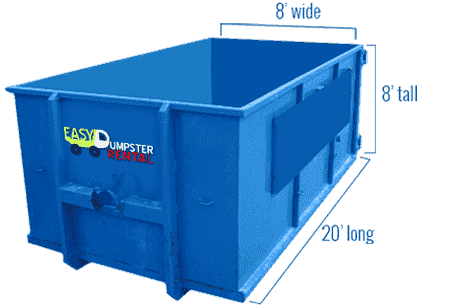 Easy Dumpster Rental
Choosing the Right Sized Dumpster in Johns Creek, Georgia
Easy Dumpster Rental always ensures that we have a container for any type of project that our John Creek customers may be undertaking. With an inventory of 10, 20, 30, and 40-yard roll off bins, there is no project too big or small for our us – from small home cleanup projects to larger home remodeling or construction projects.
Selecting the right sized dumpster guarantees that you won't have to spend additional time going through the costly process of reordering a container or having waste materials left around your property. The bin that you order should be the right size so that it can not only accommodate all of the waste but also be transported safely by haulers. In most cases, the type of project that you're undertaking will give you an idea of what size dumpster you need.
The Easy Dumpster Rental calculator is available to any prospective customer who might not know what size container they need for their project. The staff is also always happy to answer all questions that are related to selecting the right size dumpster. Simply give us a call and explain the nature of the project that you will be conducting. Like most Johns Creek customers, you will begin to find it easier to select the right size dumpster after your first few rentals.
How To Properly Fill The Dumpster
Knowing how to fill up your dumpster bin is just as important as knowing what size dumpster you need. After you dumpster has been delivered to your home, ensure that do your research or question a company representative to clarify any questions that you may have.
    a) Do Not Overfill The Dumpster
One thing that you should keep in mind is that you should never overfill your dumpster. If the dumpster is overcrowded with items that are packed up to the top and hanging from the sides then the hauler will be unable to move it. Due to safety issues, as well as state laws, our haulers are not permitted to transport overcrowded bins. Always try to ensure that they are no items protruding out over the top after you have loaded the dumpster with the waste.
The best way to avoid overfilling your container is to break up the items that you are disposing of into smaller pieces. In some cases, you will be able to break up or pull apart items like old furniture. Position bulky items like couches, beds, and other large furniture at the bottom of the container and then place smaller ones around them. By doing this the dumpster will be able to accommodate more items without having them protrude over the top. Some construction materials can also be broken into smaller pieces.
   b) Do Not Exceed The Dumpster's Weight Limit
Ensuring that you don't overfill the dumpster will help you to stay within the weight limit. In most cases, a company representative from the rental company will discuss with you how much the roll off bin can hold. The dumpster is initially weighed on the truck while empty to determine the amount of debris it can carry. If the waste material in the dumpster exceeds the suggested amount upon pickup then you may be subjected to additional charges and project delays.
    c) Avoid Placing Unsafe Items In The Dumpster
Not all waste items can be disposed of in roll off containers. Due to government laws, safety issues, and the potential threat they pose to the environment, hazardous waste materials should not be disposed of in dumpsters. Most common household items, including wood, clothing, furniture, toys, and even metallic products, can all be placed in dumpster containers. Always do your research or consult with your dumpster rental company if you are uncertain about what items can be placed in the dumpster.
List of Hazardous Materials In Johns Creek, Georgia
Hazardous waste cannot be disposed of in your curbside recycle bins or a roll off container. While finding the proper solutions to dispose of hazardous household waste is common knowledge for some residents, many people are not aware of all of the hazardous items that they have in their homes. Below is a list of hazardous waste that requires special treatment.
Batteries

Liquid fuels

Pesticides
Pool chemicals
Oven cleaners
Drain cleaners
Toilet cleaners
Shower cleaners
Bleach (laundry)
Gas containers
Air conditioning refrigerants
Electronic equipment
Fluorescent lighting
Thermometers
Aerosols
Starter fluids
Herbicides
Wood and metal cleaners and polishes
Transmission and brake fluid
Paint products used by consumers
Hypodermic needles, medications
Other pharmaceuticals
Propane tanks and other flammable
Chemicals used in swimming pools
How To Dispose Of Hazardous Materials In Johns Creek, Georgia
As residents of Johns Creek, it's your duty to protect the water, land, and air around you. One way to achieve this goal is by disposing of hazardous items in your home correctly or purchasing environmental friendly alternatives to hazardous products. Avoiding hazardous items altogether is not always probable, therefore you should always know the correct means of disposal. KJCB (Keep Jackson County Beautiful) holds household hazardous waste days annually to provide residents with a safe means of ridding their homes of hazardous items. The event is generally held at the location below during October and it attracts hundreds of residents who have hazardous items that they need to dispose of:
Home Depot Parking Lot
5950 State Bridge Rd,
Duluth, GA 30097
Contact: +1770-476-4460
Proper resident identification, as well as pre-registration, is required due to limited space. Due to the amount of waste and affiliated fees, only people who are residents of Johns Creek are allowed to attend. If you are unsure about whether or not your address falls within the limits of the city visit the confirmed address page.
Recycling In Johns Creek, Georgia
http://www.johnscreekga.gov/Residents/Public-Works/Solid-Waste.aspx
There are many ways that residents in Johns Creek can recycle items even though the city does not provide recycling services. In most cases, residents rely on private haulers. Simply ensure that you research the company that you are working with and confirm their credibility before proceeding with them. Most companies will provide 30-gallon recycling carts or larger options to customers. Visit here to find out more about recycling.
There are also drop-off recycling locations that residents can visit.
North Fulton Recycling Center:
470 Morgan Falls Road, Sandy Springs, GA 30350
Contact  770-551-7766
11570 Maxwell Road Alpharetta, GA 30009
Contact 770-442-8822
It's that easy!
Call Our Team Now
1-888-792-7833