Dumpster Rental in Panthersville, Georgia
Get A Trash Rolloff  At The Lowest Rate Today
Click To Call 1-888-792-7833Click For Email Quote
How We Offer Containers With Value In Panthersville:
Why make renting a dumpster hard? Not at Easy Dumpster Rental. With our one-step ordering process, we can have a canister on your site in 24 hours if the need exists. We value your time.
Our service can dispose of residential and construction debris
Over 15 years of experience in the sanitation industry
A wide variety of rolloff bins to choose from for any size project
Rent a canister for 7 days or longer. We have super flexible rental terms
Hassle free service. We are a professionally run company
Rolloff Dumpster Rental Pricing in Panthersville is Based on Many Different Factors
To Receive The Lowest Pricing, Call For A Customized Quote Now 1-888-792-7833
Call us now and save between $10 and $75:
Our success depends on your happiness when dealing with us. And we keep our prices at the lowest cost point in Georgia. Many returning clients each year proves that we do what we say and not make empty promises.
An easy to use bin weight calculator
We have no hidden fees and are rates are very transparent
We will meet or beat all competitors prices. Guaranteed!
A flat rate pricing model that ensures consistency with our rates
We are changing the way roll-off companies run their businesses for the better
Earn Up To $50 | Share / Like Below
Click To Call 1-888-792-7833
Click For Email Quote
10 Yard Dumpster (2 TONS) 4,000LBS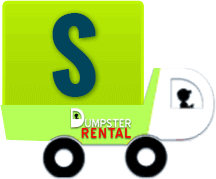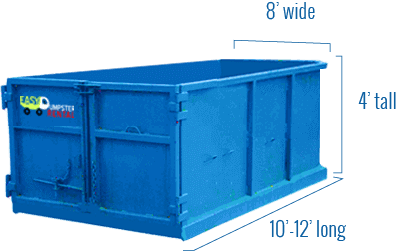 Easy Dumpster Rental
20 Yard Dumpster (3 TONS) 6,000LBS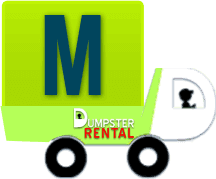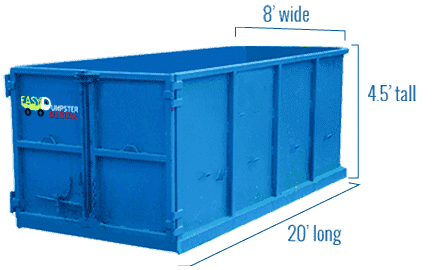 Easy Dumpster Rental
30 Yard Dumpster (4 TONS) 8,000LBS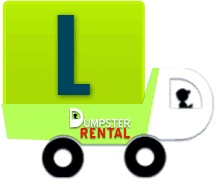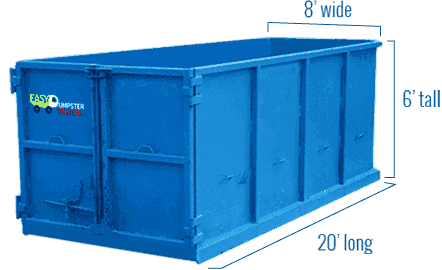 Easy Dumpster Rental
40 Yard Dumpster (5 TONS) 10,000LBS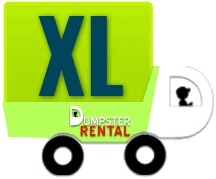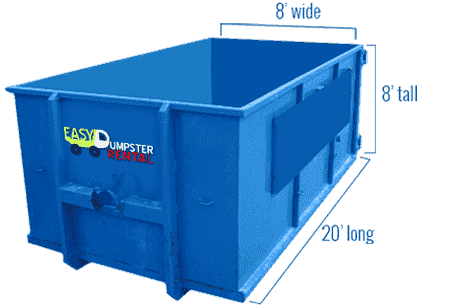 Easy Dumpster Rental
Landfill Location Panthersville, GA
Panthersville is a census-designated place that is located in DeKalb County in the state of Georgia. The entirety of DeKalb County; which includes Panthersville, is provided with consistent and convenient curbside trash collection services on a weekly basis. These curbside trash collection services are provided to them by the DeKalb County Sanitation Division.
If residents of Panthersville want to drop off any household trash that they have in their possession, then they can do so at the Central Transfer Station.
DeKalb County Sanitation Division – Administration Building/Central Transfer Station
3720 Leroy Scott Drive
Decatur, GA 30032
(404) 294-2900
Hours of operation
Administration building: 7:00 A.M. to 6:00 P.M.
Call center: 7:00 A.M. to 6:30 P.M.
Residents of Panthersville and the rest of DeKalb County can also make use of the Seminole Road Landfill to dispose of their household trash.
Seminole Road Landfill
4203 Clevemont Road
Ellenwood, GA 30294
(404) 687-4020
Hours of operation:
Monday to Friday: 8:00 A.M. to 5:00 P.M.
Saturday: 8:00 A.M. to 4:00 P.M.
Recycling in Panthersville
Residents of Panthersvlille are allowed to drop off any household recyclables that they have at the Central Transfer Station.
However, in addition to this, the residents of Panthersville are also conveniently provided with reliable curbside recycling collection services on a weekly basis, courtesy of the DeKalb County Sanitation Division.
The Seminole County Landfill also serves as a drop-off location for household recyclables from Panthersville and the rest of DeKalb County.
Last but not least, numerous libraries and fire stations in DeKalb County have considerately implemented programs that involve the collection of mixed paper recyclables that nearby residents drop off at their buildings.
A complete list of the fire stations and libraries that are a part of this program can be found here.
Household Hazardous Waste
Residents of Panthersville are eligible to take part in the two household hazardous waste collection events that are managed and organized by the DeKalb County Sanitation Division. One event is held in the spring and the other during fall.
Contact the DeKalb County Sanitation Division for information regarding the location of these events, the possibility of more events being held, or the materials that are acceptable to carry.
Yard Waste
Yard waste collection services are also provided by the DeKalb County Sanitation Division. In addition to this, residents are also allowed to drop off yard waste at the Seminole Road Landfill.
Interesting Facts About Panthersville
Panthersville has a population around 10,000 residents with a total area a little less than 4 square miles. Being located in DeKalb county there are some interesting things you can visit while you are in town. Including the Callanwolde Fine Arts Center, Arabia Mountain Heritage Area that offer many outdoor activities, and the nearby Georgia Aquarium. Some notable people from the county include comedian Chris Rock, television host of "American Idol" Ryan Seacrest, and former Saturday Night Live alum, Jan Hooks.
The Most Frequently Asked Questions Concerning The Container Bin Rental Process
Many people would like to rent a dumpster but have questions and are unsure exactly how the process works. Well, we have provided below some of the most asked questions from people just like you to help demystify the ordering process.  We hope that this helps and gives you a better understanding of how Easy Dumpster Rental operates their company.
How long can I keep the dumpster?
Typically rolloff units are rented for 7 or 14 days. However, with that being said, we realize that not every job goes as smoothly as you would like so we are very flexible with length of time you need to keep your bin. We also have a canister conversion page to help you visualize dumpster sizes.
Will the dumpster damage my property?
Front load cans can get quite heavy and that possibility does exist. But if you follow these recommendations we can eliminate any damage. Go to your local lumber yard and buy some plywood or planks. Place them under the wheels of the roll-off unit and this will help minimize any damage. But, if this is a concern, the unit can be placed in the street per your local government regulations. Call them and see if you need any permits.
How far out in advance do I need to order a dumpster?
Because of logistics, we would like up to 48 hours notice. Yet, if you need to have it sooner we can get you a roll-off container in 24 hours. Just please try to call the office first thing in the morning. We will do all that we can to make you a happy camper.
Do I need to be present on the delivery day?
No. But we would like you or a friend to be there. We want to make sure the bin is placed exactly where you want it. And just in case we run into any problems such as low hanging wires or tree branches. If you live in a gated community ensure you have made arrangements with the homeowners association that we will be delivering a dumpster. Also, if there is a locked gate we must get through, please remember to have it unlocked.
What are my payment options?
We accept most major credit cards. Including MasterCard, American Express, PayPal, Visa, and Discover Card.
If I need an additional haul at another property can you take care of this for me?
Sure, no problem. Just let the sales agent know and he/she will work out the details. We want to please you and have a great experience with our company. So we will bend over backward and move mountains if we have to to make you happy.
Are there any items that I can't put into the dumpster?
Yes. We cannot under any circumstances accept hazardous waste. It is forbidden by the EPA and they will along with the landfill impose heavy fines if this happens. Below we will list some common household hazardous wastes that are prohibited. If you are not sure of what a hazardous waste is or have more questions, visit our FAQ page or call our office.
Some Common House Hold Hazardous Waste:
Motor oil
Paints and thinners
Propane tanks
Antifreeze
Fluorescent light bulbs
Bug sprays
It's that easy!
Call Our Team Now
1-888-792-7833