Dumpster Rental in Sandy Springs, GA
Get Trash Dumpster From The Best!
Click To Call 1-888-792-7833Click For Email Quote
Sandy Springs Loves Our Service Dumpster Service:
Don't waste your time with our competitors. Easy ordering and outstanding customer service separate us from other dumpster rental companies. Call us now!
Hassle free and polite customer service team
There isn't a job we can't handle
Online free quote in less than 2 minutes
Prompt service to ensure your happiness
Get the exact bin you need with dumpster weight calculator
Dumpster Rental Pricing in Sandy Springs is Based on Many Factors
To Receive The Lowest Pricing, Call For A Customized Quote Now 1-888-792-7833
Save $50 On Rental By Calling Us Today:
We want repeat customers and one of the ways we will help you keep calling us is by saving you money. We desire your business and will do anything to keep you coming back to rent more dumpsters.
We all want to save money while making deals
Don't let other companies give you empty promises on saving
Do business with a company with experience and know how to help you save
Pick up the phone and receive instant savings
Earn Up To $50 | Share / Like Below
10 Yard Dumpster (2 TONS) 4,000LBS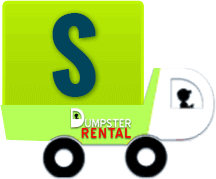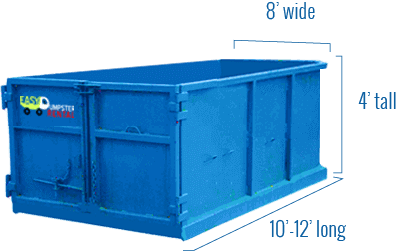 Easy Dumpster Rental
20 Yard Dumpster (3 TONS) 6,000LBS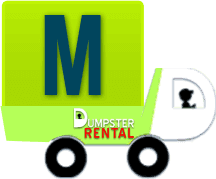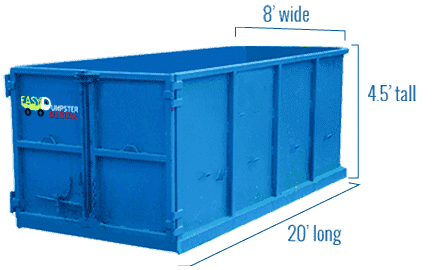 Easy Dumpster Rental
30 Yard Dumpster (4 TONS) 8,000LBS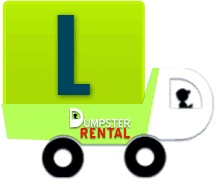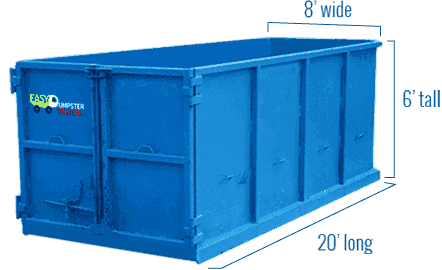 Easy Dumpster Rental
40 Yard Dumpster (5 TONS) 10,000LBS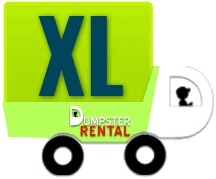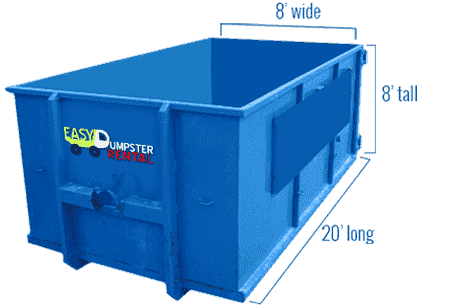 Easy Dumpster Rental
How to get rid of your trash with ease
Renting a dumpster is the most practical and economical way to deal with trash and other materials when doing a remodeling job. With one quick phone call our highly motivated, experienced staff will find the perfect size dumpster for your needs. We will ask a few quick questions and by plugging in your responses to our calculator we will be able to tell you exactly what size roll off you need. We will never try to rent a dumpster that is too big for your job. We are in the business of staying in business and we will never try to take advantage off you. All our fees are transparent and there are no come on fees just to get you to call us to be faced with some high pressure selling tactics.
With over 15 years in the dumpster rental business, we know our job. We are experts in this field. Our agent's job is to make renting a bin a simple one step process. We promise you the most competitive prices in the industry. We also offer same day service(if you call us early enough). Your dumpster will be delivered on time and we will even provide tips if you are placing the bin in your yard. Such as using plywood to put under the dumpster wheels to protect your beautiful yard. Also, we will be just as prompt when it comes to pickup day. Our staff will even instruct you how to fill the dumpster for safe handling to make sure there are no laws broken as we haul your bin away.
We all know how daunting even the smallest remodeling job can be. The last thing you want to be concerned with is, "Where am I  going to put all the old cabinets, counter-tops? , see  whatetc… And the last place you want to put these old materials is a pile in your front yard or the side of the house. It will be unsightly looking and probably won't make your neighbors happy. The problem just is the least of your concerns. The solution. Call "Easy Dumpster Rentals" and we will provide a dumpster so you can pile all your old kitchen waste neatly into one of our bins. So what are you waiting for? Call us now and have one less worry and so you can concentrate on remaking your old kitchen into a place of beauty.
What is hazardous waste and how to dispose of it
The EPA or the Environmental Protection Agency has set forth the rules in how to deal with hazardous waste materials. If yousee whatthey have written on hazardous waste their website offers a great deal of information to help you make informed decisions.
Please keep in mind that the city of Sandy Springs may have included other material that they deem hazardous waste. What is considered hazardous waste may differ from a business or residency. So remember to check with your local authorities so you don't break the law. No one intentionally wants to cause a problem when it comes to hazardous waste. So it is up to you to be informed. And by having this knowledge helps protect your beautiful city from causing an environmental meltdown. We all desire a place that is safe for our families, children, and pets.
Talk to your neighbors and share any knowledge you have on what could be considered hazardous waste. Ask questions and stay informed. Easy Dumpster Rental and for that matter all dumpster rental companies are not allowed to accept hazardous waste in their dumpsters. It is against Federal Regulations. We will provide in the next section how to dispose of your hazardous wast.
Below are a few items that are deemed hazardous
Oven cleaners
Bleach
Toilet cleaners
Furniture strippers
Pool chemicals
Transmission and brake fluids
Mouse and rat poisons
Kerosene
What to do with your hazardous trash
The city of Sandy Springs has provide a handy resident guide on how and where to dispose of your hazardous items. The guide states that hazardous waste can be defined by any product having the following characteristics:
Toxic, reactive, flammable, and corrosive in nature. The city recommends to take 20 lb propane tanks to Lows. If you have old fire extinguishers please take them to your local fire department. Please don't discard old gasoline into drain pipes or sanitary sewers, this can cause an explosion. Most auto parts stores such as NAPA and Autozone will take your old motor oil. At the "Keep North Fulton Beautiful" recycling center that have twice yearly events where you can take such items as pesticides, cleaning chemicals, etc…
Keep North fulton Beautiful is located at:
407 Morgan Falss Road
Sandy Springs, GA. 30350
Also you can contact CHaRM in Atlanta to help you dispose of hazardous waste. They are located at:
1110 Hill Street SE
Atlanta, GA
404-600-6386
Their hours of operation:
Tueasday and Thursday 9am -4pm
Saturday 8am- 4pm
Recycling in the City of Sandy Springs
There are a myriad of reasons why everyone should get on the recycling bandwagon. First and foremost, recycling keeps our cities looking beautiful. It also adds other positive benefits such as; job creation, energy conservation, and savings.  The City of Sandy Springs has provided this handy website that is chock full of information how the residents should handle recyclables.
The Sandy Springs recycling center will accept the following items without a fee:
Plastic grocery bags
Plastic #1, #2, & #5
Scrap  metal including: steel, brass,  copper, and aluminum
Steel and tin cans
Shrink Wrap
Cell phones
Laser and Inkjet printer cartridges
Batteries of all types
Appliances without freon
Lawn furniture
Televisions
There is also a list of items that the center will accept with fees attached.
For example a it will cost you $15 to drop off a LCD Tv with a 60 inch diameter or less. Or, $1 for a compact  curly fluorescent light. I urge to visit the Center's website for further examples
Here is a list of some items that are prohibited to recycle
Motor fluids(take to Pep Boys)
Sheet glass
Vases
Glass plates
Mattresses
Box springs
Styrofoam
Tires
The recycling Center does provide document shredding for your convenience. The recycling Center hours of operation are:
Monday -Sunday 9AM- 5PM
(770) 551-7766
It's that easy!
Call Our Team Now
1-888-792-7833