Dumpster Rental in Scottdale, Georgia
Get Unbelievable Low Rates On Roll-Off Units!
Click To Call 1-888-792-7833Click For Email Quote
Get Peace Of Mind With The Best Customer Service in Scottdale:
We make renting a container an easy process. No stress or headaches when you work with our highly rated sales team members. Knowledgeable, friendly and eager to serve you.
We take great pride in providing you with the service you deserve
Over 100,000 canister rentals and still growing strong
Get a bin quote faster than Superman reversing the rotation of the Earth
Our rolloff units can dispose of between 2 and 5 tons of debris
A wide variety of front load cans sizes to better serve you
Dumpster Rental Pricing in Scottdale is Based on Many Different Factors
To Receive The Lowest Pricing, Call For A Customized Quote Now 1-888-792-7833
Call us now and save up to $55:
If you're not happy, were not happy. And just providing the lowest prices isn't always enough. We will bend over backward to secure and keep your business for life. We will not fail you.
We offer low flat rate pricing that will put a grin on your face
A transparent fee structure so you know exactly what you are paying for
Delivery and disposal guaranteed in one simple rate
No hassle service with an easy ordering process
An easy to use dumpster weight calculator for accurate pricing
Earn Up To $50 | Share / Like Below
Click To Call 1-888-792-7833
Click For Email Quote
10 Yard Dumpster (2 TONS) 4,000LBS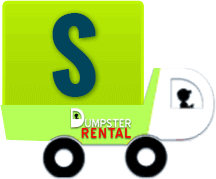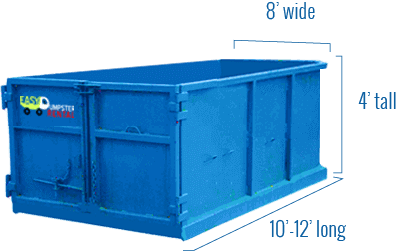 Easy Dumpster Rental
20 Yard Dumpster (3 TONS) 6,000LBS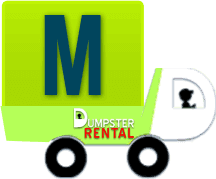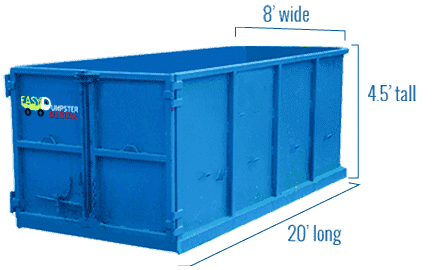 Easy Dumpster Rental
30 Yard Dumpster (4 TONS) 8,000LBS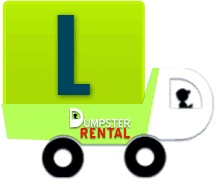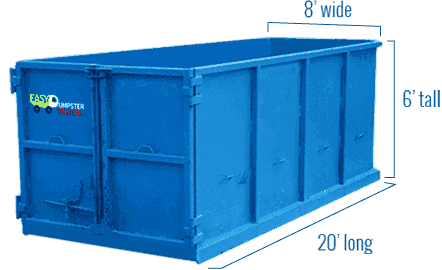 Easy Dumpster Rental
40 Yard Dumpster (5 TONS) 10,000LBS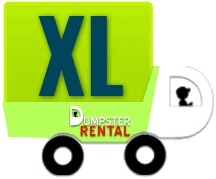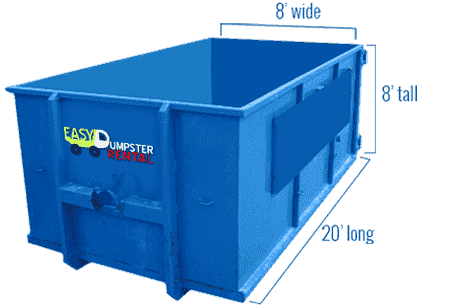 Easy Dumpster Rental
Landfill Location Scottdale, GA
Scottdale is a community that is located in DeKalb County in the state of Georgia. Residents of Scottdale (and the rest of DeKalb County) are provided with convenient curbside trash collection services from the DeKalb County Sanitation Division trash collection services.
Residents of Scottdale can also drop off any household trash that they have at the Central Transfer Station.
DeKalb County Sanitation Division – Administration Building/Central Transfer Station
3720 Leroy Scott Drive
Decatur, GA 30032
(404) 294-2900
Hours:
Administration building: 7:00 A.M. to 6:00 P.M.
Call center: 7:00 A.M. to 6:30 P.M.
Recycling In Scottdale
The DeKalb County Sanitation Division also provides the residents of Scottdale with convenient recycling collection services.
In addition to this, residents of Scottdale can drop off their household recyclables at the Central Transfer Station.
It is also worth noting that all DeKalb County fire stations and libraries have also implemented programs whereby they collect mixed paper recyclables that residents drop off.
A full list of the libraries and the fire stations in DeKalb County that are a part of this program can be found here.
The Seminole Road Landfill also serves as a location where Scottdale residents can drop off household trash.
Seminole Road Landfill
4203 Clevemont Road
Ellenwood, GA 30294
(404) 687-4020
Hours of operation:
Monday to Friday: 8:00 A.M. to 5:00 P.M.
Saturday: 8:00 A.M. to 4:00 P.M.
Household Hazardous Waste
The DeKalb County Sanitation Division organizes and manages household hazardous waste collection events that all valid Scottdale residents can be a part of. These household hazardous waste events are usually held twice a year; on during spring and the other during fall. However, residents are advised to contact the DeKalb County Sanitation Division to see if other events have been scheduled.
Yard Waste
The DeKalb County Sanitation Division provides residents of Scottdale with yard waste collection services.
The Seminole Road Landfill serves the residents of Scottdale as a drop off location of yard waste.
Interesting Facts About Scottdale
Scottdale is an unincorporated city with just over 10,000 residents. The city was named after Colonel George Washington Scott who founded the Scottdale Cotton Mill.  The town has 4 parks including Cedar Park and Hamilton Recreation Center and Park. Scottdale also has 3 high schools one of which is now a school for the Performing Arts. Some famous people from the area include hip hop artist, Bobby Sandimanie, now know as I-20 and writer Tamera Alexander.
How You Can Bring About Zero-Waste In Your Home
Most people are not aware of this startling fact, 70% of all waste that goes to a landfill can actually be recycled. Imagine if we could reduce that amount by half. Our dependency on landfills or even having to build new ones would diminish greatly. Envision the United States without landfills. It would be a beautiful sight. But it is a reality and corporations all over America are making this vision of Zero-Waste come true. And if companies can get to the point of not creating trash, so can we.
Below we have outlined some steps you can take to greatly reduce the amount of waste that every family in America unnecessarily creates. It requires very little effort and will greatly improve our environment, produce cleaner air, and protect our precious water sources. We all can begin by using the 4 R's: Reduce, Reuse, Recycle, and Rot, or more commonly known as composting.
Reduce: Reducing is just a matter of using less unnecessary packaging or choose product packaging that can be recycled, or has already been recycled. For example, instead of using a plastic bag at the grocery store, use a tote bag instead. Plastics are very difficult to decompose. In addition, we have very large Plastic Patches in both the Atlantic and Pacific Oceans that are wreaking havoc on marine life and water quality.
Reuse: If you are not using certain items anymore and there just sitting around the house collecting dust, like clothes and shoes, drop them off at the nearest Goodwill Store. There are people who are in dire need of the things you have no use for anymore. You can also take an old couch, white goods, and electronics to charitable organizations. Refrigerators and such can be repaired and be good as new. Just don't put them on the curb for pick up. Many of these organizations will be happy to come to your home and take these items off your hands, free of charge.
Recycle: A number of items you can recycle are endless. Newspapers, books, glass, cans, E-waste all can be recycled and not sent off to the local landfill. Easy Dumpster Rental will be happy to take your recyclables to the local recycling center. Check your city's website, they will have places to take these items. Most cities offer curbside recycling and single stream recycling to boot. Most town's or county websites will have a whole page dedicated to recycling with a ton of education. and they will have a list of what can and cannot be recycled.
Composting(Rot): Composting is a great way to recycle kitchen waste. And it will definitely improve your soil in the garden and the added bonus of reducing waste. Some items that can be used for composting include; tea bags, coffee grounds, filter paper, and egg shells. Google "Composting" and you will get a ton of results of great ideas as it relates to composting.
Zero Waste is a goal we all should be pursuing. And it is an outstanding way to help reduce or completely get rid of the Solid Waste going to our landfills. Everyone should be pro-active in helping improve our eco-systems. Let's all make a concerted effort to reduce trash and help have a cleaner city's to call home.
It's that easy!
Call Our Team Now
1-888-792-7833