Dumpster Rental in Kokomo, Indiana
Save Like Never Before On A Rolloff Rental
Click To Call 1-888-792-7833Click For Email Quote
We Offer Unbelievable Rates In Kokomo:
Renting a dumpster is great idea. Not only is it a time saving vehicle but a practical solution to trash removal. Why rent a pickup truck when a dumpster can do 10 times more waste and that means less trips to a landfill.
No hidden fees and a dumpster rental price that will make you very happy and put a giant smile on your face
Our reputation is stellar and you can rely on our service which always on time
Same day service if needed in Kokomo and surrounding areas
A weight calculator to insure accurate prices so you can have peace of mind
No one in the industry can compete with us. Our sales team is the best in the sanitation business
Dumpster Rental Pricing in Kokomo is Based on Many Different Factors
To Receive The Lowest Pricing, Call For A Customized Quote Now 1-888-792-7833
Save With Us Between $10 And $100 On Your Dumpster Rental Cost:
In these tough economic times it is refreshing to know that there is company that cares about your monetary situation. That's why we offer the lowest pricing so you don't have to stress out about your budget.
We can't wait for you to call and see how low our prices are
Flat rate pricing and no hidden fees or surcharges
Dumpster renting to both the residential and construction industry, for over 15 years.
No project is to small or to large for us to handle. Dumpsters available in 4 sizes
Pick up your cell phone and discover how you can save on your next dumpster-rolloff rental
Earn Up To $50 | Share / Like Below
10 Yard Dumpster (2 TONS) 4,000LBS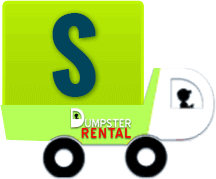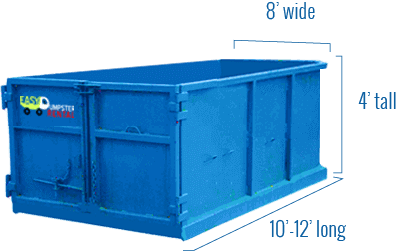 Easy Dumpster Rental
20 Yard Dumpster (3 TONS) 6,000LBS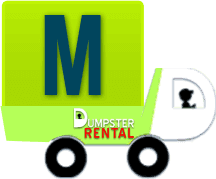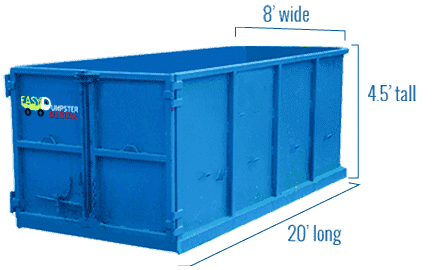 Easy Dumpster Rental
30 Yard Dumpster (4 TONS) 8,000LBS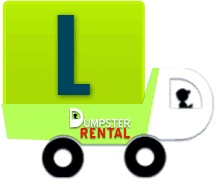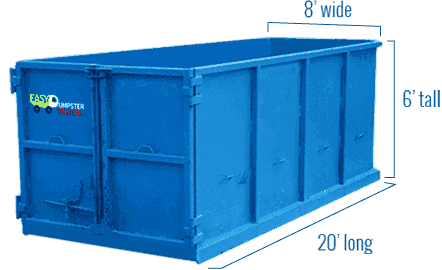 Easy Dumpster Rental
40 Yard Dumpster (5 TONS) 10,000LBS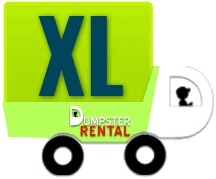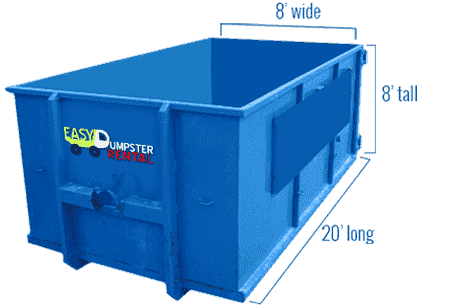 Easy Dumpster Rental
Landfill Location In Kokomo, IN
Kokomo is a city located at the county seat of Howard County in the state of Indiana. The county's transfer station is located at the address below:
Davis Road Transfer Station
2601 Davis Road
Kokomo, IN 46901
(765) 236-0230
Open Hours:
Monday to Friday: 8:00 am to 5:00 pm
Saturday: 8:00 am to 12:00 pm
Sunday: closed
Visit Kokomo city public works website to learn more about waste in the city.
Below is a shortlist of items brought to the site:
Residential garbage
Tires
Compostable yard waste
Appliances
Items not accepted include:
Explosives
Pathological waste
Liquid waste
Radioactive materials
Recycling
The City of Kokomo initiated a recycling program in 2015 that allows for recyclables to be collected every two weeks from residential properties. Each resident is provided with a blue, 96-gallon recycling tote in which recyclables should be placed are being cleaned.
Some items that can be recycled are listed below:
Paper
Cardboard
Plastic bottles
Glass jars
These items should not be place in the tote:
Ewaste
Food boxes
Styrofoam
Plastic bags
Recyclables can also be dropped off at the address below:
Greentown 4-H Fairgrounds
Northwestern High School
Western High School
Russiaville Town Hall
Hazardous Waste
Contact Howard County Recycling District at (765) 456-2274 to find out about how to dispose of Hazardous Waste.
Yard Waste
The city of Kokomo carries out a leaf collection program during fall. Leaves should be raked to the curb to be cleaned up by the vacuum truck when it passes. Limbs, tree clippings and other yard waste are collected on a rotation basis, typically starting with the most Southern part of the city. Yard waste should be bundled together and should not exceed 50 lbs.
Bulk Waste
Bulky items are collected by the city weekly on a designated day. Residents are asked to have all items placed outside before 7 a.m. on the day of pickup. Go here to view a View Detailed Trash Pickup Route Map.
The Beauty Of Renting A Dumpster in Kokomo
The city of Kokomo was incorporated in 1855 and has a population 55,000. Plus it is the coolest name of a city in America. Steve Kroft, the 60 Minutes correspondent is from Kokomo and Elwood Haynes, an inventor and automotive pioneer. He owned the first auto company to produce cars that were profitable. Elwood also developed metals that were corrosion resistant for automobile parts. Other notable people from Kokomo include John Powell, who created the first mechanical corn picking machine and William Johnson who created the first aluminum casting. The author of " Clifford the Big Red Dog", Norman Bridwell, hails from this great city.
We may not be authors here at Easy Dumpster Rental, but we are telling you a story. And the plot line deals with fantastic savings and outstanding dumpster-bin rental service in Kokomo. And our customers reviews are worthy of the New York Times Best Seller List. We have rented over 100,000 in the 15 years we have been in the sanitation industry. And we have had literally thousands of customers return to our company to rent a dumpster again and again. That is a two thumbs endorsement if there ever was one. Renting a rolloff is by far the best investment you can make when it comes to hauling away trash or recyclables. It is a lot less expensive than renting a pick up truck and more practical. Depending on the job, you could end up making dozens of trips to a landfill.
That just isn't smart business. You will end up paying money for gas, tipping fees at the landfill, and wasting very precious time. With Easy Dumpster Rental, we do all the hauling for you, one trip, at one flat rate price. All you have to do is give our office a call, tell us a little about your project and we will give you a quote. Then, it's just a matter when you would like your rolloff-canister delivered. It's that simple. When the job is finished, just give us a call and we will be at your site at your convenience. It's a beautiful thing when all goes according to plan. We guarantee both our prices and services.
We offer 4 size rolloff-bins for your convenience. 10, 20, 30, and 40 cubic yards canisters that can help you complete any job. So, if you are residential or condo owner looking to do a small project around the home, we have the right size bin to help you get your trash to the landfill. Or, if you are a giant construction company tearing down a hotel, we have the rolloff for you to get the job completed. Residents of Kokomo, please remember Easy Dumpster Rental for all of your trash and waste removal problems. If you have any questions about how our service works you can go to our FAQ page to get some answers or you can call us and talk to our highly trained staff who have seen it all. Forget renting that pick up truck and call the experts at Easy Dumpster Rental. You will be glad you did.
It's that easy!
Call Our Team Now
1-888-792-7833