Dumpster Rental in South Bend, Indiana
When Money Is Tight We Can Help You Save
Click To Call 1-888-792-7833Click For Email Quote
Dumpster Service That Our Competitors Can Only Dream About:
Our reputation means the world to us. Everyday presents new challenges and we rise like champions to meet or exceed our customers expectations. We take pride in what we offer and we deliver on our promises.
A professional sales team that is eager to help solve your waste problems
A mind blowing selection of dumpster sizes for any job, any where, any time
Exclusive services that include on time delivery and pick up
Thousands of returning customers who love everything about us
We handle all kinds of waste and materials. Including recycling but no hazardous waste allowed
Dumpster Rental Pricing in South Bend is Based on Many Factors
To Receive The Lowest Pricing, Call For A Customized Quote Now 1-888-792-7833
Save With Us Between $10 And $125 On Your Dumpster Rental Cost:
South Bend residents will be hard pressed to find another dumpster company that can compete with our prices or service guarantees. Our competitors can only look on in awe as we dominate the rolloff rental business.
No hidden fees or those hated surprise surcharges at the end of the contract period
Our rolloff-prices are budget friendly & so affordable, anyone, no matter their financial situation can rent from us. We stand by our ethos of honesty and integrity day in and day out
The most accurate weight rolloff-calculator in the industry so you know what you are paying for
South Bend residents don't wait any longer, call us and save like never before
Earn Up To $50 | Share / Like Below
Click To Call 1-888-792-7833
Click For Email Quote
10 Yard Dumpster (2 TONS) 4,000LBS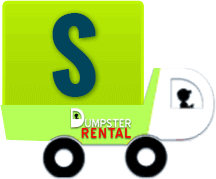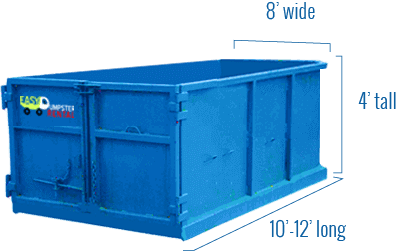 Easy Dumpster Rental
20 Yard Dumpster (3 TONS) 6,000LBS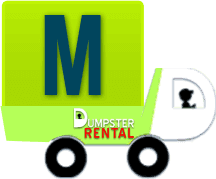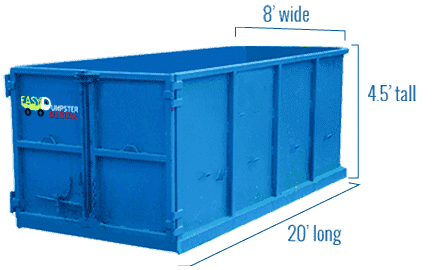 Easy Dumpster Rental
30 Yard Dumpster (4 TONS) 8,000LBS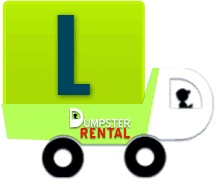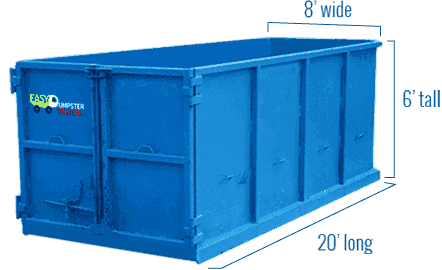 Easy Dumpster Rental
40 Yard Dumpster (5 TONS) 10,000LBS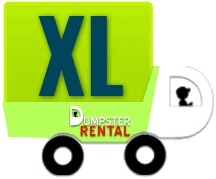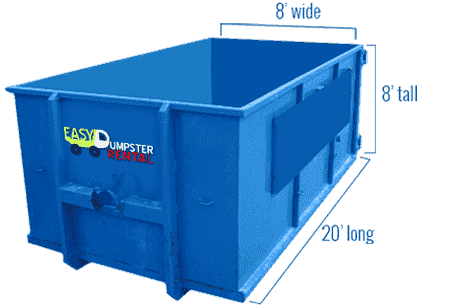 Easy Dumpster Rental
Landfill Location in South Bend, IN
The city of South Bend can be found in the county seat of St. Joseph County in the state of Indiana. The county's transfer station is located at:
2500 Green Tech Dr
South Bend, IN 46613
(574) 232-6000
Open Hours
Monday to Friday: 8am – 5pm
Saturday: 8 am – 12 pm
Sunday: closed
Below is a short list of items accepted at the items
Food cans
Scrap metal
Cardboard
Paper
Some items that cannot enter the site include:
Electronics
Needles
Hazardous waste
Fluorescent tubes
Recycling
Mandatory curbside recycling is provided by the Solid Waste Management District in Joseph County to residents in South Bend. Borden Waste Away collects recyclables bi-weekly from residential properties. The service attracts a fee of $1,75 monthly. You can find your pickup schedule here.
Here is a shortlist of items that can be recycled:
Items that should not be placed in bins include:
Bags of Any Kind
Buckets
Ceramics
Tires
You can contact Borden Waste-Away Service at (800)683-6801 or [email protected] to request a free recycle bin.
Hazardous Waste
The St Joseph Solid Waste Management District allows South Bend to drop off HHW at the follow address:
1105 East 5th Street
Mishawaka, IN 46544
(574) 235-9971
Hours:
Tue. – Sat. 8:30 AM – 3:30PM.
Business need to make prior arrangement before taking waste to this location.
Below if a partial list of hazardous items:
Disinfectants
Antifreeze
Gasoline/fuel
Glue
You can allow visit drop off locations in the city.
Yard Waste
Yard waste such as leaves and tree branches are collected from mid-April through to thanksgiving. Leaves should be place in paper bag and other waste items in a 35-gallon container not exceeding 35 lbs. Yard waste should not be placed in plastic bags at any time. You can call 311 or 574-233-0311 to order the proper container for an annual fee of $16.00.
Bulk Waste
Call 311 or 574-233-0311 if you have bulk waste such as furniture that you need to dispose of. Only one furniture will be picked up free of charge. A few of $20 per cubic yard will be applied to additional items. All items scheduled for pickup should be placed outdoor before 6 am in an area unobstructed by cars, trees etc.
The Many Uses That South Bend Residents Can Find By Renting A Dumpster
South Bend is located at the top of Indiana and sits on the Saint Joseph River. It was incorporated in 1865. The city has many cultural attractions including the Potawatomi Zoo and the Studebaker Museum, which houses a huge collection of wagons and cars chronicling the companies 150 year history. But what South Bend is really famous for is The University of Notre Dame, the home of The Fighting Irish. Well, we here at Easy Dumpster Rental like to think we have some fight in us. We will fight everyday that you will receive the very best service in the country. Dumpsters are very versatile and can be used to help solve many problems when it comes to waste disposal. We can handle all of recycling needs. Cleaning out your closets or garage? Why should you run around town hunting down a recycling center especially if you live out in the country where recycling centers are hard to get to. Renting or borrowing a pick up truck is a waste of time and money. By renting one of our bins we can, in one trip deliver your unwanted items to a recycling center for you. And in addition, you will be helping out less fortunate people who can use your old treasures. Landfills are running out of space and this is one way you can help reduce the trash at these facilities. As mentioned above we have bins and dumpster rolloffs to meet any project you have. Our prices are very affordable and it is a lot more convenient to use a dumpster. So, if for example, you would like to remodel your bathroom or kitchen, the most obvious way to haul away all that trash and materials is to use a rolloff. Just give our office a call and we can give you a quote in minutes and all you have to do is tell us when you want it delivered. And we guarantee it will be on time and so will the day you would like us to pick it up. If you have a larger project, say for instance you are a large construction firm and you are tearing down an office building, well we have dumpster-rolloffs to handle those jobs as well. So no matter the size of the job, Easy Dumpster Rental has it covered.
Preparing The Site For Your Residential Dumpster Rental
After you decide that you do need a dumpster you may have questions concerning site preparation and where to put the dumpster when it arrives. Our sales staff can give you a ton of tips and help you make the right decisions. You may want to know if you should put the bin on your lawn, or in the driveway or possibly in the street. If you decide that the lawn is the best choice for your needs, it will be a great idea to go to your local lumber store and get some plywood. The plywood would be placed under the dumpster's wheels to protect your yard. The dumpsters do get quite heavy. Ditto for the driveway. If you feel a better option is to place it in the street, you may need to check with your local city officials concerning the permitting process. We will also instruct you in the proper method of filling the dumpster so that you optimize all the volume available to you. And make sure nothing is piled to high or sticking out of the sides. We have laws we must abide by to protect the public as the dumpster travels city streets. If you live in a gated community make sure you talk to the homeowners association so there will not be any issues bringing a dumpster into the community. And, if all possible, try to be home when we deliver the rolloff so there is no miscommunication on where you would like it placed. So, there you go. Easy. Just like our name implies, Easy Dumpster Rental.
It's that easy!
Call Our Team Now
1-888-792-7833