Dumpster Rental in Ann Arbor, MI
Get Excellent Rolloff Rental Price & Service
Click To Call 1-888-792-7833Click For Email Quote
How We Offer Optimal Container Service In Ann Arbor:
Be Prepared. Isn't just the motto of the Boy Scouts but of EasyDumpsterRental as well. The force of mother nature can strike at any time bringing havoc to a community. That is why we are ready for any emergency to help you.
Same day service available in Ann Arbor
A simple to use dumpster conversion visualizer
Please note that we cannot haul hazardous materials
On time bin service guaranteed no matter what the circumstances
Our service can dispose of both residential and construction debris
Dumpster Rental Pricing in Ann Arbor is Based on Many Different Factors
To Receive The Lowest Pricing, Call For A Customized Quote Now 1-888-792-7833
Save With Us Between $10 And $75 On Your Dumpster Rental Cost:
Easy Dumpster Rental still believes in the Puritan work ethic. We never take a customer for granted and treat everyone as equals. In addition, we provide the lowest prices on rolloff rentals in all of Michigan.
Get a canister quote at the speed of light and if you prefer online also.
We have rented over 100,000 front load units and are still growing strong
Our low cost rolloffs come in wholesale flat prices
We offer speedy service and super low prices in Ann Arbor
A simple to use dumpster weight calculator
Earn Up To $50 | Share / Like Below
Click To Call 1-888-792-7833
Click For Email Quote
10 Yard Dumpster (2 TONS) 4,000LBS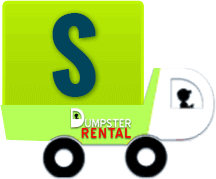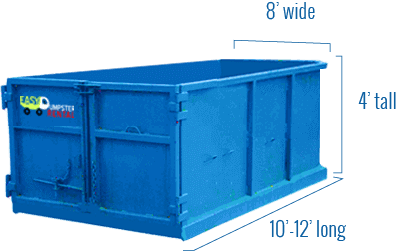 Easy Dumpster Rental
20 Yard Dumpster (3 TONS) 6,000LBS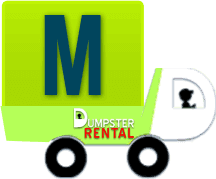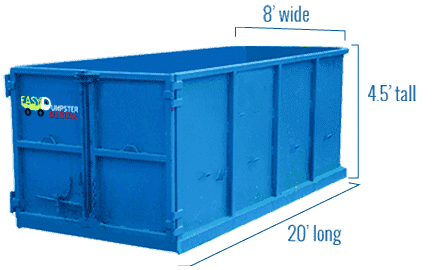 Easy Dumpster Rental
30 Yard Dumpster (4 TONS) 8,000LBS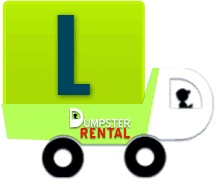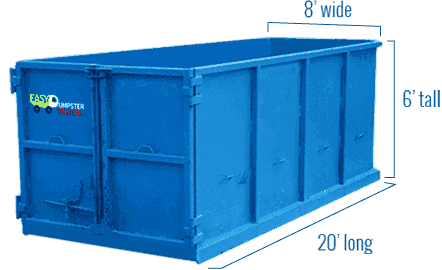 Easy Dumpster Rental
40 Yard Dumpster (5 TONS) 10,000LBS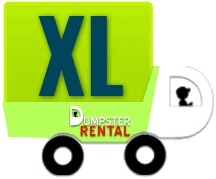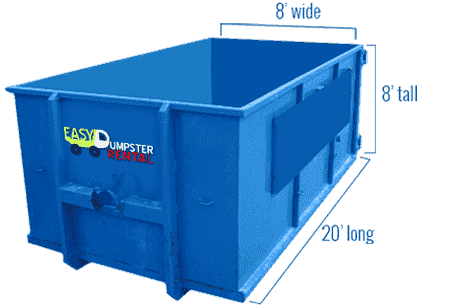 Easy Dumpster Rental
Landfill Location Ann Arbor, MI
Ann Arbor is a city that is located in Washtenaw County in the state of Michigan. Residents can also make use of the services offered by the Ann Arbor Drop Off Station; where they can dispose of their household waste for a relatively small fee.
Ann Arbor Drop Off Station
2950 E Ellsworth Rd
Ann Arbor, MI 48108
(734) 791-7400
The Ann Arbor Public Works Department provides residents of the city with convenient curbside trash collection service on a weekly basis.
Ann Arbor Public Works Department
W.R. Wheeler Service Center
4251 Stone School Road
Ann Arbor, MI 48108
(734) 794-6350
Recycling In Ann Arbor
The Ann Arbor Public Works Department provides residents of the city with convenient curbside recycling collection service on a weekly basis.
The Ann Arbor Drop Off Station gives residents the ability to drop off recyclables that they may have at home; for a small fee.
Ann Arbor Drop Off Station
2950 E Ellsworth Rd
Ann Arbor, MI 48108
(734) 791-7400
Residents can also recycle construction and demolition materials at the Ann Arbor's Recovery Yard.
Ann Arbor's Recovery Yard
7891 Jackson Rd
Ann Arbor, MI 48103
(734) 426-2280
Household Hazardous Waste
Ann Arbor Public Works Department does not provide curbside disposal of household hazardous waste under any circumstances. Instead, residents of Ann Arbor are urged to make use of the services of the:
Washtenaw County Home Toxics Collection Center
705 N Zeeb Rd
Ann Arbor, MI 48103
(734) 222-6874
Yard Waste
Residents can drop off any yard waste that they have (branches, leaves, grass, etc.) at the Ann Arbor Compost Center.
Other Quick Facts About Ann Arbor
Ann Arbor was founded in 1824 and has around 155,000 residents. The city is home to the University of Michigan, one of the great universities in the world. It also part of one of the greatest college football rivalries when in each November it squares off against The Ohio State University. This match up began in 1897 and the game never disappoints. Win or lose you are going to witness a classic game. The University employs over 30,000 and it is a high-tech, biotechnology, and healthcare hub. There are many cultural activities including museums, symphonies, and theater to entertain the locals. Some notable people from Ann Arbor include actress Grace Lee Whitney of the original Star Trek series, fashion designer Anna Sui, and John and Thomas Knoll who created Adobe Photoshop.
Why Is Is Incumbent On You To Understand The Dangers Of Hazardous Materials
The EPA classifies hazardous waste under the following 4 traits. Corrosivity, Ignitability, Reactivity, and Toxicity. They must meet and fall under the following which is letter coded. The four letters are U, P, F, and K.
According to the EPA, a waste is classified as hazardous if it meets the following criteria and is specifically mentioned on one of the 4 lists found in the Title 40 of the Code of Regulations. The four lists are lettered, U, P, F, and K. The K list is made up of the following materials:
Ink
Cooking products
Iron and steel
Pesticides
The F list is grouped as such:
Leachate
Solvents
Metal finishing products
Wood preserving materials
The P and U lists are commercial and pure grades of unused chemicals.  These include 2-Propenal and Aldrin, and other chemicals that most homeowners need not worry about. However, household hazardous waste should be something that all homeowners should be aware of.
It helps, however, to know how the EPA characterizes hazardous waste. Below are the 4 basic traits that define a hazardous waste.
Ignitability: Waste that can easily ignite or catch fire
Toxicity: Waste that is harmful if eaten or absorbed into our bodies
Reactivity: Waste that comes in contact with water and can emit toxic gas
Corrosivity: Waste that has a pH less than 2 or greater or equal to 12.5 pH. These materials can corrode steel.
It is imperative that we all are familiar with the most common household hazardous materials. Familiarizing ourselves with these potentially harmful wastes cannot only protect your family but the environment as well. Here is a partial list of the more common hazardous waste:
Drain cleaners
Adhesives
Stains and finishes
Pool chemical
Rat poisons and baits
This is just a small sampling. If you need more information go to your local city or county website. Or contact your regional EPA office.  Unbeknownst to many people that these waste are lurking in your home right now. They can be found in the kitchen, bathroom, or out in the garage. They do pose a threat to your family. Make sure you carefully read all labels and know how to properly use these products and how to dispose of them when you are finished. Better yet, don't bring them in the house in the first place. There are many Green products out there you can use in lieu of the dangerous ones. Just do a Google search or check out your local grocery shelf. There are many safer products to use right there in the aisle.
Easy Dumpster Rental and all companies in our industry are prohibited by the EPA to haul hazardous waste. With that said, we are more than happy to take your non-hazardous or recyclables to the landfill for you. We have a wide variety of dumpsters that can handle any size job. We work with both homeowners and the construction industry. So if you need a haul then give us a call. And discover why we are the fastest growing rolloff rental company in America.
It's that easy!
Call Our Team Now
1-888-792-7833