Dumpster Rental in Apple Valley, MN
Most Excellent Rolloff Rental Prices & Service
Click To Call 1-888-792-7833Click For Email Quote
How We Offer The Foremost Roll Off Service In Apple Valley:
We don't use the term "Customer Satisfaction" in a laid back way. This is our dearest core value & we protect our reputation daily. We constantly looking for ways to become the most preeminent dumpster rental company.
Get a bin quote faster than a Max Mercury. Get a quote online too
Hassle and headache free ordering process
We provide construction rolloffs for the largest jobs around
We have a FAQ page for all the answers you need
Same day service available in Apple Valley and beyond
Dumpster Rental Pricing in Apple Valley is Based on Many Different Factors
To Receive The Lowest Pricing, Call For A Customized Quote Now 1-888-792-7833
Save With Us Between $10 And $150 On Your Dumpster Rental Cost:
If you demand on time services & affordable pricing, you have come to the right company. We have become the leader in providing the absolute best when it comes to making our customers the happiest outside of Disneyland.
A flat rate pricing model that is second to none
Our charges are always made up-front
Delivery and disposal included in one flat price
15 plus years of experience and industry knowledge equals excellent rates
A simple to use dumpster weight calculator to ensure great prices
Earn Up To $50 | Share / Like Below
10 Yard Dumpster (2 TONS) 4,000LBS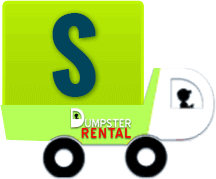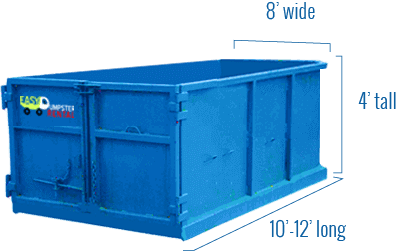 Easy Dumpster Rental
20 Yard Dumpster (3 TONS) 6,000LBS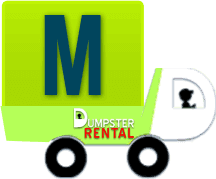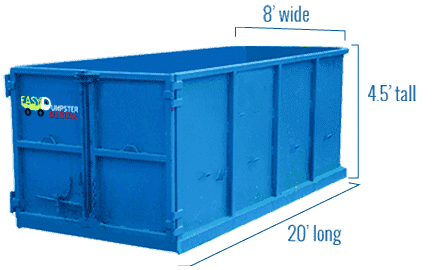 Easy Dumpster Rental
30 Yard Dumpster (4 TONS) 8,000LBS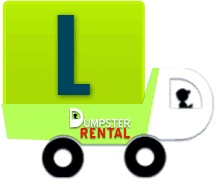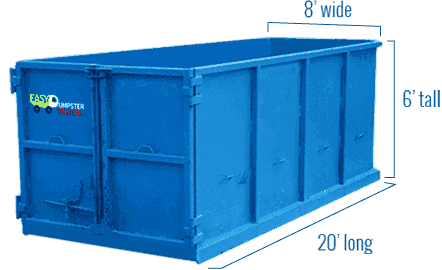 Easy Dumpster Rental
40 Yard Dumpster (5 TONS) 10,000LBS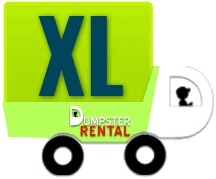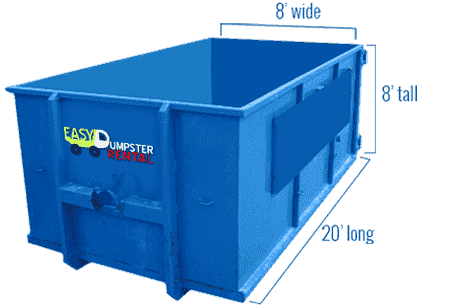 Easy Dumpster Rental
Landfill Location Apple Valley, MN
Apple Valley is a city that is located in Dakota County in the state of Minnesota. The city shares a joint recycling & garbage department with Eagan, Burnsville, and Lakeville. This shared recycling & garbage department is referred to as Dakota Valley Recycling.
Dakota Valley Recycling
13713 Frontier Court
Burnsville, MN 55337-3817
(952) 895-4559
Residents of Apple Valley have to make use of licensed garbage hauling companies for their scheduled trash collection needs. A complete list of the licensed garbage hauling companies that operate in Eagan can be found here.
Residents of Apple Valley and the rest of Dakota County can also drop off their household waste at the following locations:
Freeway Transfer, Inc.
1020 W Black Dog Rd
Burnsville, MN 55337
(952) 890-5300
Hours:
Monday to Friday; 7:00 AM to 5:00 PM
Saturday; 8:00 AM to 4:00 PM
Randy's Environmental Services South Public Drop Site
12620 Vincent Ave S
Burnsville, MN 55337
(763) 972-3335
Recycling In Apple Valley
Residents of Apple Valley also have to make use of licensed garbage hauling companies for their scheduled recycling collection needs.
Residents of Apple Valley and the rest of Dakota County can also drop off their recyclables – year round – at the Recycling Zone.
Recycling Zone
3365 Dodd Road (Hwy 149)
Eagan, MN
(651) 905-4520
Household Hazardous Waste
Residents of Apple Valley are advised to seek out the services of the Recycling Zone if they have household hazardous waste that they need to dispose of. Household hazardous waste cannot be disposed of curbside under any circumstances.
Yard Waste
Residents of Apple Valley cannot dispose of their yard waste with their regular household trash or recyclables. Instead, they need to make use of one of the local yard waste collection sites in their area. A full list of all yard waste collection sites in Dakota County can be found here.
Other Interesting Facts About Apple Valley
Apple Valley with a population of 50,000 residents according to Money Magazine is in the top 20 places to live in America. Incorporated in 1969, it was named after Apple Valley, California because it reminded a developer of the similarities between the two areas in its beauty. The largest employer is the Independent School District with over 1,700 employees. Followed by Target, Walmart, and the Minnesota Zoo with 300 employees. The city holds two annual festivals, the "Apple Valley Freedom Days" held on July 4th and the "Apple Valley Winter Carnival." Some notable from the area include Coleen Rowley a former FBI agent who was named "Time Magazine's Person of the Year" in 2002, actor Nicholas Sadler, and professional hockey player David Fischer who played for the Montreal Canadians.
How We Price Our Dumpster Rentals
When you are purchasing a service most people have 2 questions, "What are you going to do for me?" and "What is the cost?" Below we will outline what factors come into play in calculating the cost of renting one of our rolloff-bin units. As far as the cost goes, it will depend on how long you keep the front load unit and the size of the container. We offer a wide variety of canister units for just about any project you can think of. The 4 factors are the landfill rates, the debris type, the debris weight, and the length of the rental period.
A) Landfill Cost – The cost of disposing waste and debris at a landfill can vary between each city, county or state.  Thus the cost for hauling away waste in Apple Valley may be higher or lower than that of Burnsville. This comes into play when determining your dumpster rental cost. Easy Dumpster Rental will never charge extra for landfill fees unless you go over the allowed weight or dispose of hazardous materials. Remember it is against EPA regulations for us to handle hazardous waste. Specialized trucks are used to remove these dangerous materials.
B) Debris Type – The type of material that you intend to dispose of can impact the rental cost of your roll off can unit. Waste disposal companies are required to send debris collected to specific locations. Some locations can handle both waste and recyclable materials and others are not equipped to handle all debris One example being demolition materials. A quick fact, prices tend to be lower for materials that can be recycled as opposed to hazardous and non-recyclable materials.
C) Debris Weight – The volume of the waste material that you are disposing of will affect the size of the rental dumpster as well as the dumpster size used by haulers.
Generally, there are five common dumpster sizes: 10, 15, 20, 30, 40 cubic yards. Please note that there are other available dumpster sizes in between the mentioned sizes but they may not be available in every location. The greater the size, the higher the starting cost.  Sometimes customers order larger containers to get some type of peace of mind to fit all the trash and not to pay for an extra haul. Because have created a simple to use bin unit weight calculator that will ensure that you get the right size roll-off unit. Furthermore, our sales agents have the experience to tell you exactly what size you need for a particular project. We are trying to save you money and not trying to get you to needlessly spend more.
D) Rental Period – Dumpsters of all sizes typically come with a 7 or 14-day rolloff container rental periods. However, sometimes life doesn't go as planned and you may need extra time to finish up a job. Just give our office a heads up in these cases so you don't get fined late fees.
It's that easy!
Call Our Team Now
1-888-792-7833