Dumpster Rental in Edina, MN
We Have No Peers With Rolloff Rental Rates
Click To Call 1-888-792-7833Click For Email Quote
Why We Offer Fantastic Container Service In Edina:
Great customer service is the cornerstone of any great company. This is one of the reasons we have enjoyed such great success. We will do anything within reason to ensure you have an exceptional experience.
Take a look at our easy to use dumpster conversion visualizer
We provide dumpsters for both residential and construction debris
Please read our testimonials from our very overjoyed customers
A friendly and highly knowledgeable sales team
Over 15 years supplying people just like you with top-notch service
Dumpster Rental Pricing in Edina is Based on Many Different Factors
To Receive The Lowest Pricing, Call For A Customized Quote Now 1-888-792-7833
Save With Us Between $10 And $130 On Your Dumpster Rental Cost:
We realize that money is tight in most households today. And that is why we offer the lowest prices on bin rentals in Edina. No one can compete with us. We will match or beat any competitors rates.
An easy to use dumpster weight calculator that eliminates all guess work on both pricing and canister sizes
Don't settle for just any company. We are the fastest growing and lowest priced company in the industry
We offer the best price guarantee on all of our front load units
All of our charges are made up front with no hidden fees
We are always transparent and offer flat rate pricing
Earn Up To $50 | Share / Like Below
10 Yard Dumpster (2 TONS) 4,000LBS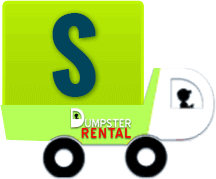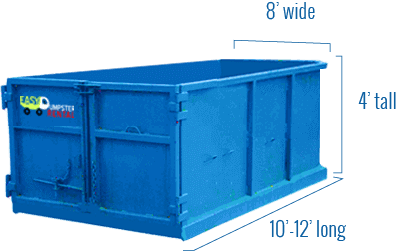 Easy Dumpster Rental
20 Yard Dumpster (3 TONS) 6,000LBS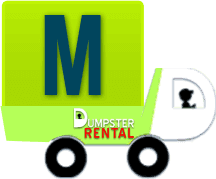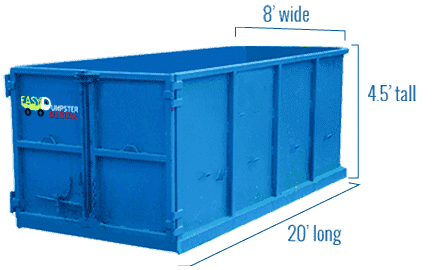 Easy Dumpster Rental
30 Yard Dumpster (4 TONS) 8,000LBS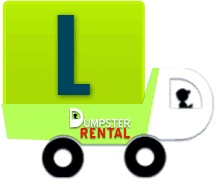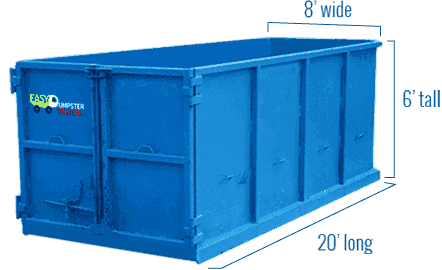 Easy Dumpster Rental
40 Yard Dumpster (5 TONS) 10,000LBS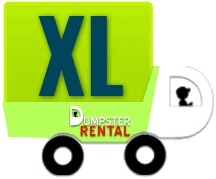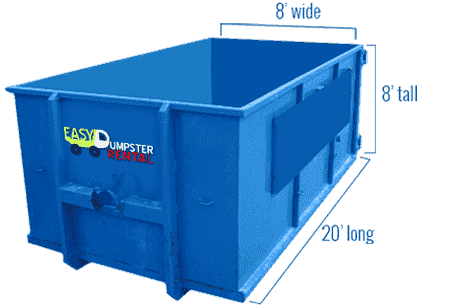 Easy Dumpster Rental
Landfill Location Edina, MN
Edina is a city that is located in Hennepin County in the state of Minnesota. Residents of Edina can make use of several nearby facilities if they need to drop off any household trash that they have.
Anoka Recycling & Disposal Center
440 Garfield Street W.,
Anoka, MN 55303
(763) 999-4027
Minneapolis South Transfer Station
2850 20th Avenue South
Minneapolis, MN 55407
(612) 673-2917
Hours:
Tuesday to Friday; 12:30 PM to 7:30 PM
Saturday; 8:30 AM to 3:30 PM
The Edina Public Works Department is not directly responsible for the collection of residential waste. Instead, residents are advised to seek out the service of one of the licensed haulers that operate in the area.
Recycling In Edina
Residents of Edina and the rest of Hennepin County can also drop off their recyclables at the following locations:
Hennepin County Recycling Center and Transfer Station
8100 Jefferson Highway, Brooklyn Park,
(612) 348-6500 or (612) 348-6509
South Hennepin Recycling and Problem Waste Drop-off Center
1400 West 96th Street, Bloomington,
(612) 348-6500 or (612) 348-6509
Interesting Facts About Edina
Edina was founded in the 1860's mostly of Irish families fleeing the potato famine.  What started out with 15 families, today Edina has a population near 50,000 residents. The town serves as the headquarters of several corporations including every kid's favorite, Dairy Queen. Orange Julius, the grocery store chain Jerry's Foods, and Regis Hair Salons are also located here. Some notable people from Edina include actress Julia Duffy, Ron Johnson, former CEO of J.C. Penny, and tennis professional Mardy Fish.
Household Hazardous Waste
Residents who have household hazardous waste they need to dispose of are advised to make use of the services of the following locations.
Hennepin County Recycling Center and Transfer Station
8100 Jefferson Highway, Brooklyn Park,
(612) 348-6500 or (612) 348-6509
South Hennepin Recycling and Problem Waste Drop-off Center
1400 West 96th Street, Bloomington,
(612) 348-6500 or (612) 348-6509
Yard Waste
Yard waste is not supposed to be set out for collection with regular household trash and recyclables. Residents of Edina that have yard waste that they need to dispose of can do so at the following location:
Maple Grove Yard Waste Site
10300 Maple Grove Parkway N.
Maple Grove MN, 55369
April 1 to November 30
Monday to Saturday; 8:00 AM to 7:00 PM
Sunday; 11:00 AM to 7:00 PM
The Definition Of Hazardous Waste And The Proper Way To Dispose Of It
The EPA defines hazardous waste "as a waste with properties that make it dangerous or capable of having a harmful effect on human health and the environment". Hazardous waste comes from many sources including solids gases, sludges, and liquids. But to be deemed a hazardous material it must be solid. Once the hazardous waste is generated and identified by law it must be transported by special equipped hazardous waste designated carriers. After it reaches its location it is recycled, treated, and disposed of.
The first course of action is the recycling phase. Keep in mind that some solid wastes are considered hazardous and others are not. The EPA has developed a simple guide to determine if a waste contains certain properties which can pose a threat to the human life or the environment. It must follow under the following four categories. Reactivity, Corrosivity, Toxicity, and Ignitability.
Reactivity: These are dangerous because they may be unstable under normal circumstances. If they react with water the result can be the emitting of toxic gasses and the possibility of an explosion
Corrosivity: A pH that is greater than 12.2 can have the ability to corrode steel.
Toxicity: Wastes, when eaten, can harm your body.  The most common way we come into contact with these toxins is through leachates seeping into our underwater ground systems from landfills.
Ignitability: These are wastes that have flash points of 140 degrees Fahrenheit. If a fire breaks out then there is a myriad of problems to deal with including harmful particles that enter the atmosphere and can cause air pollution.
Unfortunately, many people are unaware that they have hazardous materials lurking in their homes or garages. So it is super important that you familiarize yourselves with these materials. They pose a threat to the health of your family and our ecosystems. Below we have a list of some of the more common household hazardous wastes:
Motor oil
Bug sprays
Moth repellents
Bleach
Furniture strippers
Herbicides
Heating oil
Oil based paint
Kerosene
Ensure that you follow the directions on the product labels and know how to properly dispose of these materials. If you have any questions or concerns contact your local government  They tend to have websites dedicated to the handling of these wastes.
The best course of action is not to bring these harmful materials into your home in the first place. Do a quick check on Google and you can pretty much replace all these harmful wastes with Greener products. There are thousands of products that are safer to use.
Find the time to discover replacement products. The grocery shelves are another great source for finding better and safer products. Do the right thing here and protect those you love. And and the same time you will be aiding in helping bring our environment back to a more pristine condition.
It's that easy!
Call Our Team Now
1-888-792-7833