Dumpster Rental Inver Grove Heights, MN
Get Bargain Basement Roll-off Rental Prices
Click To Call 1-888-792-7833Click For Email Quote
Why We Provide The Preeminent Rolloff Service In Inver Grove Heights:
We are a business that is committed to offering the best customer service you can find. That is why we have literally thousands of repeat customers return to us every year for their container rental needs.
We have a FAQ page to answer most of your questions on the bin rental process
Same day service is available in Inver Grove Heights and surrounding areas
A wide variety of canister units for any size project
A simple and convenient dumpster conversion visualizer
Dumpster Rental Pricing in Inver Grove Heights is Based on Many Factors
To Receive The Lowest Pricing, Call For A Customized Quote Now 1-888-792-7833
Save With Us Between $10 And $80 On Your Dumpster Rental Cost:
Easy Dumpster Rental is the lowest priced company when it comes to our bin rental rates. No one can compete with us on price. We have streamlined our ordering process to make life that much easier for you.
We are always transparent with our pricing model
Our low cost container units come in wholesale flat rates
We have the lowest prices on canisters in Inver Grove Heights
We will match or beat any company's prices
An easy to use dumpster weight calculator
Earn Up To $50 | Share / Like Below
10 Yard Dumpster (2 TONS) 4,000LBS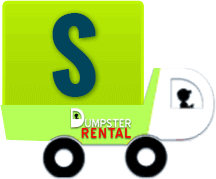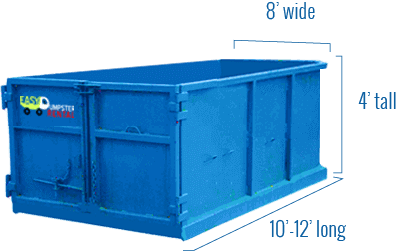 Easy Dumpster Rental
20 Yard Dumpster (3 TONS) 6,000LBS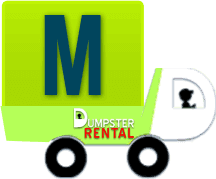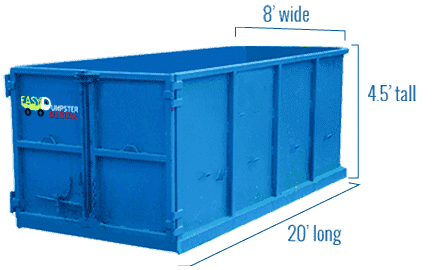 Easy Dumpster Rental
30 Yard Dumpster (4 TONS) 8,000LBS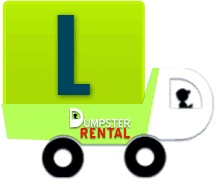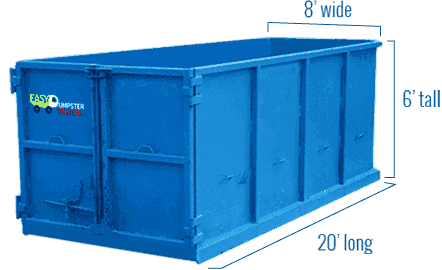 Easy Dumpster Rental
40 Yard Dumpster (5 TONS) 10,000LBS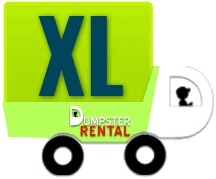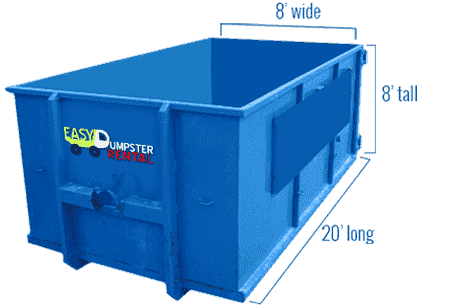 Easy Dumpster Rental
Landfill Location Inver Grove Heights, MN
Inver Grove Heights is a city that is located in Dakota County in the state of Minnesota. Residents of Inver Grove Heights and the rest of Dakota County can also drop off their household waste at the following locations:
Freeway Transfer, Inc.
1020 W Black Dog Rd
Burnsville, MN 55337
(952) 890-5300
Monday to Friday; 7:00 AM to 5:00 PM
Saturday; 8:00 AM to 4:00 PM
Randy's Environmental Services South Public Drop Site
12620 Vincent Ave S
Burnsville, MN 55337
(763) 972-3335
Residents of Inver Grove Heights are provided with curbside trash pickup services by third party haulers that operate within the city. Residents can contact the Inver Grove Heights Public Works Department if they need information related to citywide garbage services.
Inver Grove Heights Public Works Department
8150 Barbara Ave E
Inver Grove Heights, MN 55077
(651) 450-2579
Recycling In Inver Grove Heights
Recycling collection services are provided by third party haulers that operate within the city. However, the Inver Grove Heights Public Works Department does provide information related to curbside recycling.
Residents can dispose of the following items curbside:
Glass Bottles & Jars
Plastic Bottles
Newspaper
Mixed Mail
Corrugated Cardboard
Magazines & Catalogs
More information on these services and the allowed items can be found at the Inver Grove Heights government website.
Residents of Inver Grove Heights and the rest of Dakota County can also drop off their recyclables – year round – at the:
Recycling Zone
3365 Dodd Road (Hwy 149)
Eagan, MN
(651) 905-4520
Household Hazardous Waste
Residents in Inver Grove Heights are instructed to dispose of their household hazardous waste at the Recycling Zone.
Yard Waste
Residents of Inver Grove Heights cannot dispose of their yard waste with their regular trash.
A full list of all yard waste collection sites in Dakota County can be found here.
Inver Grove Heights lies just south of St. Paul with a population of 35,000 residents. Founded in the 1850's by mostly German and Irish immigrants along with French and English settlers. The largest employer is Flint Hills Resources with 1,200 employees. CHS, an agricultural cooperative has close to 900 employees. Also located here is the Pine Bend Refinery, the largest oil refinery in the state. The city has one institute of higher education the Inver Hills Community College. The town has 2 golf courses, a water park, and an 18 hole disc golf course.
Easy Dumpster Rental's Pricing Model 
We think that is important to our current and future customers that they completely understand how we determine our rates. Some prices we cannot control by outside forces and others we can. So trying to be an open corporation we have outlined below the 4 major factors of how we arrive and set our costs.
     A) Debris Type
The type of materials that you want to get rid of can affect the rental cost of your container. Disposal businesses must send debris collected to specific locations. Some waste can be disposed of at nearby recycling facilities at a lower cost. Costs for dumping debris are typically lower for materials that can be recycled.  Hazardous and non-recyclable materials can command higher prices. By the way, The EPA bans the transportation of hazardous waste by companies like Easy Dumpster Rental.
      B) Rental Period
Front load units of all sizes typically come with 7 or 14 bin rental periods. With our many years of experience (Over 15) gives us an edge to be super flexible on those periods. We also realize that life happens and things pop up to delay your time frame. That is perfectly OK. Just give us a heads up if you need more time. We don't want to charge you with late penalties. We want you to have a wonderful, hassle free experience with us.
      C) Landfill Costs
The price for disposing waste or debris at a landfill generally varies between each city, county, and state. Consequently, the cost for dumping waste in Eden Prairie may be lower or higher than in Inver Grove Heights. We have no control over what landfills charge. This comes into play when determining your dumpster rental cost. Easy Dumpster Rental will never charge extra for landfill fees unless you go over the allowed weight or dispose of hazardous materials.
      D) Debris Weight
The volume of the waste that you are disposing of will affect the size of the rental roll-off unit as well as the dumpster size used by haulers. Generally, there are five common dumpster sizes: 10-yard, 15, 20-yard, 30-yard, 40-yard. A rule of thumb to live by is; the greater the size, the higher the starting cost. Don't fall into the trap of ordering a larger can unit to play it safe. We have sales agents that are highly knowledgeable about this industry and will make sure you get the perfect size roll-off unit for the job at hand. Don't make an unwise decision and spend extra money when you don't have to.  We desire that you save money not waste it on something that you don't need.
It's that easy!
Call Our Team Now
1-888-792-7833