Dumpster Rental in Lakeville, MN
Get Super Service With Super Low Rolloff Pricing
Click To Call 1-888-792-7833Click For Email Quote
Why We Offer Sensational Container Service In Lakeville:
We feel that we are the only bin rental company that has the experience to that you expect. With over 15 years in the sanitation industry we know exactly how to please our customers and to get the job done right the first time.
We have created a simple to use dumpster conversion visualizer
Our rolloff units can haul between 2 and 5 tons of debris
We have rented over 100,000 bin units
Request an online canister pickup to save you some time
We provide solutions to everyday problems
Dumpster Rental Pricing in Lakeville is Based on Many Different Factors
To Receive The Lowest Pricing, Call For A Customized Quote Now 1-888-792-7833
Save With Us Between $10 And $125 On Your Dumpster Rental Cost:
Saving you your hard earned money is one of our goals. Why pay more than you have to? You don't. Our front load units are priced the lowest in the country. And we will match or beat any competitors rates.
We utilize a flat rate pricing model with no added fees
Our charges are always made upfront
Notable rolloff rental savings
An easy to use rolloff weight calculator
Our low cost dumpsters come in wholesale flat rates
Earn Up To $50 | Share / Like Below
Click To Call 1-888-792-7833
Click For Email Quote
10 Yard Dumpster (2 TONS) 4,000LBS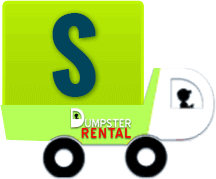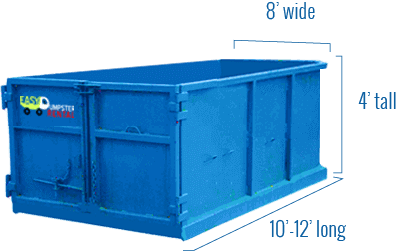 Easy Dumpster Rental
20 Yard Dumpster (3 TONS) 6,000LBS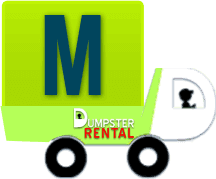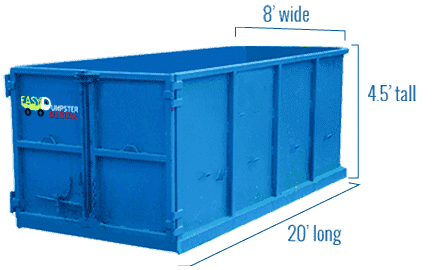 Easy Dumpster Rental
30 Yard Dumpster (4 TONS) 8,000LBS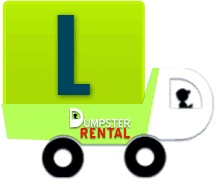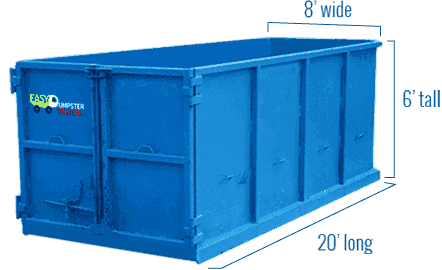 Easy Dumpster Rental
40 Yard Dumpster (5 TONS) 10,000LBS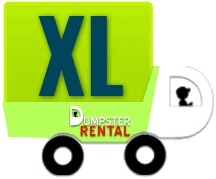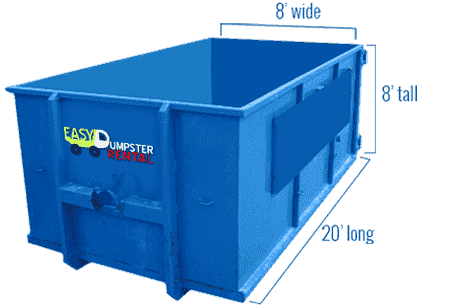 Easy Dumpster Rental
Landfill Location Lakeville, MN
Lakeville is a city that is located in Dakota County in the state of Minnesota. Residents of Lakeville and the rest of Dakota County can also drop off their household waste at the following locations:
Freeway Transfer, Inc.
1020 W Black Dog Rd
Burnsville, MN 55337
(952) 890-5300
Hours:
Monday to Friday; 7:00 AM to 5:00 PM
Saturday; 8:00 AM to 4:00 PM
Randy's Environmental Services South Public Drop Site
12620 Vincent Ave S
Burnsville, MN 55337
(763) 972-3335
The city shares a joint recycling & garbage department with Eagan, Burnsville, and Apple Valley. This shared recycling & garbage department is referred to as Dakota Valley Recycling.
Dakota Valley Recycling
13713 Frontier Court
Burnsville, MN 55337-3817
(952) 895-4559
Residents of Lakeville have to make use of licensed garbage hauling companies for their scheduled trash collection needs. A complete list of the licensed garbage hauling companies that operate in Eagan can be found here.
Recycling In Lakeville
Residents of Lakeville also have to make use of licensed garbage hauling companies for their scheduled recycling collection needs.
Residents of Lakeville and the rest of Dakota County can also drop off their recyclables – year round – at the Recycling Zone.
Recycling Zone
3365 Dodd Road (Hwy 149)
Eagan, MN
(651) 905-4520
Household Hazardous Waste
Residents of Lakeville are advised to seek out the services of the Recycling Zone if they have household hazardous waste that they need to dispose of. Household hazardous waste cannot be disposed of curbside under any circumstances.
Yard Waste
Residents of Lakeville cannot dispose of their yard waste with their regular household trash or recyclables. Instead, they need to make use of one of the local yard waste collection sites in their area. A full list of all yard waste collection sites in Dakota County can be found here.
Interesting Facts About Lakeville
Lakeville is just minutes from downtown St. Paul and is the fastest growing city in the Metro area. Founded in 1855 the city has a population fast approaching 60,000 residents. The town has many lakes and ponds within its borders that are ideal for boating, fishing, and swimming. There are still many large farms mostly producing soybeans, corn, and dairy cows. A few famous people for the area include NASCAR driver Joey Miller, WNBA player Rachel Banham, and music composer Bradley Ellingboe.
A Few Common Sense Recommendations For Loading Your Dumpster
Safety: Our number one concern is safety. Precautions must be taken to ensure not only you but the public is safe as well. When taking trash to the local landfill it is prohibited by law for a rolloff to have debris either hanging over the sides of the canister or above the edge of the bin. This will stop your materials from coming in contact with either oncoming vehicles or pedestrians. Like someone jogging down the street for example. So, ensure that all materials, are well below the rim of the rolloff unit.  If you have any questions, please contact our highly experienced our sales team members to give you some insights.
Hazardous Waste: The EPA has strict guidelines concerning the transportation of hazardous materials. Because hazardous waste has certain properties that can explode and/or ignite, the EPA mandates that specialized transporters haul these materials. If you are not sure what is or isn't a hazardous waste, you can call your city officials, go to your city or county website. If you still can't find the answers you are seeking then contact your local Regional EPA Office.  Typically, items include E-waste, starter fluids or fuel injection cleaners. Below this article, there will be a list of some common household hazardous waste.
The Weight Of The Canister Unit: Weight accuracy is essential and because of that we have developed a dumpster weight calculator. The weight is important because you will be fined by the landfill if you go over the allocated weight. This calculator is a worthwhile tool that is accurate and your quote will be based on the calculator's output. When the hauler gets to the landfill, the bin unit is weighed. If the weight is over the amount we have allotted for this haul, the landfill will impose extra fees. Seldom does this ever happen.  But when it does, some customers tell us they are hauling dirt but try to sneak concrete or some other heavier material. You can't pull the wool over their eyes. However, If you do plan to change what you initially planned to haul, give us a call. We do not want to see you get hit with a fine. We are doing our best to save you money.
In summation, ensure that all materials are flush with and not sticking over the sides of the front load unit. No hazardous materials. And if you tell us you are putting dirt in the rolloff then ensure that is what you are filling the dumpster with. If you have any questions or comments, please give us a call.
Here is a short list of a few household hazardous waste:
Pool chemicals
Drain cleaners
Antifreeze
Herbicides
Kerosene
Moth repellents
Bleach
Bug sprays
It's that easy!
Call Our Team Now
1-888-792-7833