Dumpster Rental in Maple Grove, MN
We Are The Cream of The Crop In Rolloff Rental
Click To Call 1-888-792-7833Click For Email Quote
How We Offer Excellent Container Service In Maple Grove:
Success is measured by many variables. And if the number of returning clients we serve every year is one of those, then we are successful indeed. Literally, thousands of loyal customers turn to us each year for their rolloff needs.
We have over 15 years in the sanitation industry
Get a consultation and a canister online quote for absolutely free. No strings attached.
Dumpster sizes in 10, 20, 30, and 40 cubic yards for any size project
Read stories of our very happy customers
A headache and hassle free service
Dumpster Rental Pricing in Maple Grove is Based on Many Different Factors
To Receive The Lowest Pricing, Call For A Customized Quote Now 1-888-792-7833
Save With Us Between $10 And $90 On Your Dumpster Rental Cost:
If you are tired of getting the runaround and told one price then receive another, then it's time you used Easy Dumpster Rental. We guarantee the lowest prices and your invoice will be the same amount due as the quote.
Always flat rate rolloff bin pricing with no hidden fees
All of our fees are made upfront
We are super transparent in all we do
Delivery and disposal included in one flat rate
An easy to use dumpster weight calculator for exact pricing
Earn Up To $50 | Share / Like Below
10 Yard Dumpster (2 TONS) 4,000LBS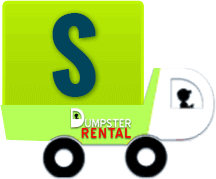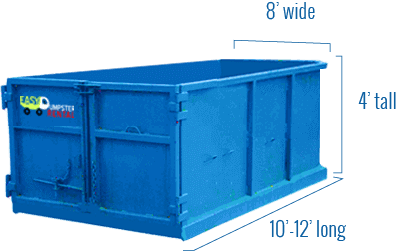 Easy Dumpster Rental
20 Yard Dumpster (3 TONS) 6,000LBS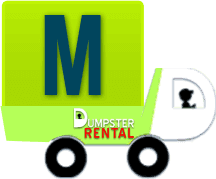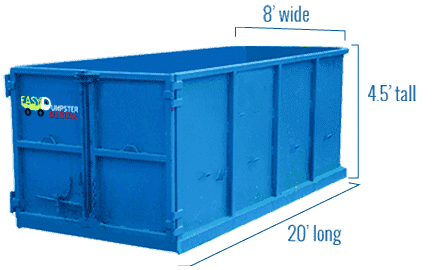 Easy Dumpster Rental
30 Yard Dumpster (4 TONS) 8,000LBS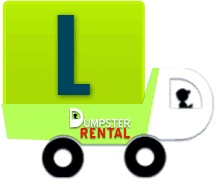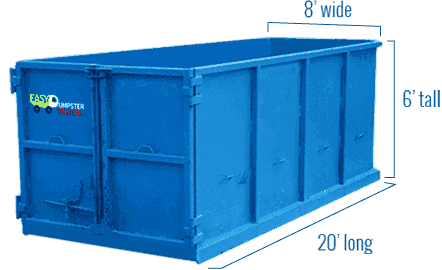 Easy Dumpster Rental
40 Yard Dumpster (5 TONS) 10,000LBS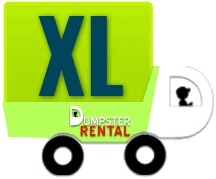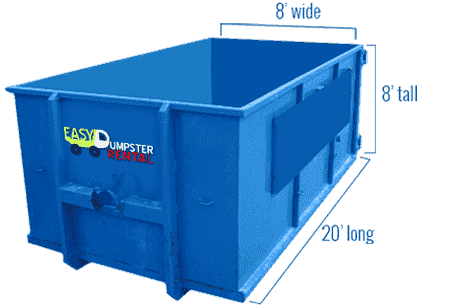 Easy Dumpster Rental
Landfill Location Maple Grove, MN
Maple Grove is a city that is located in Hennepin County in the state of Minnesota. Residents of Maple Grove can make use of several nearby facilities if they need to drop off any household trash that they have.
Maple Grove Transfer Station
10633 89th Ave N
Maple Grove, MN  55369
(763) 425-3736
Anoka Recycling & Disposal Center
440 Garfield Street W.,
Anoka, MN 55303
(763) 999-4027
Minneapolis South Transfer Station
2850 20th Avenue South
Minneapolis, MN 55407
(612) 673-2917
Hours:
Tuesday to Friday; 12:30 PM to 7:30 PM
Saturday; 8:30 AM to 3:30 PM
The Maple Grove Public Works Department does not directly handle the collection of regular household waste. Instead, residents of Maple Grove are advised to acquire the services of one of many licensed haulers in the area. A full list of the licensed trash haulers in Maple Grove can be found here.
Maple Grove Public Works Department
9030 Forestview Ln N
Maple Grove, MN 55369
(763) 494-6370
Monday to Friday; 7:30 AM to 4:00 PM
Recycling In Maple Grove
Just like the regular household waste, the Maple Grove Public Works Department does not directly provide recycling collection services for residents of Maple Grove. Instead, the city government has partnered with an independent contractor – Republic Services – to provide the residents of Maple Grove with recycling collection services.
The city is separated into two zones that have separate collection schedules – namely the blue zone and the gray zone.
Collection services are not provided on the following holidays:
New Year's Day
Memorial Day
4th of July
Labor Day
Thanksgiving Day
Christmas Day
Residents of Maple Grove and the rest of Hennepin County can drop off their recyclables at the following locations:
Hennepin County Recycling Center and Transfer Station
8100 Jefferson Highway, Brooklyn Park,
(612) 348-6500 or (612) 348-6509
South Hennepin Recycling and Problem Waste Drop-off Center
1400 West 96th Street, Bloomington,
(612) 348-6500 or (612) 348-6509
Interesting Facts About Maple Grove
Maple Grove was founded in 1858 and has a population just below 70,000 residents. The city is the retail, cultural, and medical hub for the northwest region of St. Paul area. Boston Scientific has a regional center located here with over 2,000 employees. Only Bloomington has more retail space that Maple Grove with it's 6 million square feet. Maple Grove is home to the state's first "lifestyle center," The Shoppes at Arbor Lake. It is designed to reflect a mid-century American village. Some notable people from the area include jazz musician Jimmy Brown, singer, Sisqo, and pole vaulter Carrie Hinners.
Household Hazardous Waste
The Maple Grove Public Works Department does not provide residents with household hazardous waste disposal services. Instead, residents who need to dispose of their household hazardous waste are asked to utilize the services of these facilities:
Hennepin County Recycling Center and Transfer Station
8100 Jefferson Highway, Brooklyn Park,
(612) 348-6500 or (612) 348-6509
South Hennepin Recycling and Problem Waste Drop-off Center
1400 West 96th Street, Bloomington,
(612) 348-6500 or (612) 348-6509
Yard Waste
Residents of Maple Grove that have yard waste that they need to dispose of are instructed to carry it to the Maple Grove Yard Waste Site.
Maple Grove Yard Waste Site
10300 Maple Grove Parkway N.
Maple Grove MN, 55369
April 1 to November 30
Monday to Saturday; 8:00 AM to 7:00 PM
Sunday; 11:00 AM to 7:00 PM
How We Price Out The Cost Of Our Container Rentals
Easy Dumpster Rental strongly believes in being a transparent company. We feel that this openness builds trust with our customers and fosters goodwill with the communities we serve at large. There are 4 main components in our pricing model; Landfill costs, Debris type, Debris weight, and Rolloff rental leasing fees. Below we have outlined these 4 factors.
 A) Landfill Cost
The rate for disposing of waste and debris materials at a landfill can widely vary between each city, county, and state. Hence, the rate for getting rid of waste in Maple Grove may be higher or lower than St. Paul. This will have an impact on your front load unit rental cost. Easy Dumpster Rental will never charge extra for landfill or tipping fees unless you go over the allowed weight. And for your edification, the EPA strictly forbids haulers like us to transport hazardous waste. They will impose huge fines if it is discovered you put hazardous waste into one of our bin rentals.
B) Debris Type
The kind of materials that you intend to dispose of can affect the rate of your bin canister. Waste disposal companies are mandated to send debris collected to specific locations. It should be noted that not all landfills accept recyclable materials and can be recycled at recycling centers at a lower cost. Costs for dumping debris are usually lower for materials that can be recycled as opposed to hazardous and non-recyclable materials.
C) Debris Weight
The volume of the waste material that you are disposing of will affect the size of the rental dumpster you will need. Typically, there are four open top rental sizes to choose from 10, 20, 30, and 40-cubic yards. There are other available dumpster sizes in between but they are not available in every city or state. Generally speaking, the larger the size, the higher the starting cost will be. Don't make the mistake of playing it safe and ordering a dumpster can that is larger than you need to save some money and possible extra trips to the landfill. Because we have an easy to use dumpster weight calculator, we can tell you the exact size you will need. No second guessing and we will save you money. Plus, we have an intelligent staff that will be able to point you in the right direction in the choice of bin can sizes.
D) Rental Period
No matter the size of the rolloff bin you need all sizes typically come with a 7 or 14-day front load rolloff rental periods. But with that said, we realize that life doesn't go as planned. So, you can keep your bin dumpster as long as you need it. Just give us a heads up if you need a longer lease period to save you on late fees. We also have a dumpster conversion visualizer to help you compare the various sizes to everyday items like pick up trucks and wheelbarrows.
If you have any further question you can visit our FAQ page or simply call our office.
It's that easy!
Call Our Team Now
1-888-792-7833