Dumpster Rental in Moorhead, MN
The Lowest Rolloff Prices With The Highest Service
Click To Call 1-888-792-7833Click For Email Quote
How We Provide Outstanding Container Service In Moorhead:
We are the area leader when it comes to giving our customers the best in customer service. Easy Dumpster Rental is so sure you will be more than satisfied we guarantee it. We will match or beat any of our competitor's rates.
A specially designed dumpster conversion visualizer for your convenience
Our rolloff units can dispose up to 5 tons of debris
Rent a bin with one simple phone call or go online
Get a super low canister quote in just 2 minutes
Please note that we cannot dispose of hazardous materials
Dumpster Rental Pricing in Moorhead is Based on Many Different Factors
To Receive The Lowest Pricing, Call For A Customized Quote Now 1-888-792-7833
Save With Us Between $10 And $90 On Your Dumpster Rental Cost:
We take a tremendous amount of pride in having the lowest rates in the industry. We have thousands of repeat clients who love our prices and services so much that they turn to us because we are a brand they can depend on.
Get flat rate can unit pricing that is second to none
All of our charges are made upfront with no hidden fees
A simple to use dumpster weight calculator to ensure accuracy in pricing
All of our rates are transparent so you feel comfortable renting from us
Call now and begin to save immediately
Earn Up To $50 | Share / Like Below
10 Yard Dumpster (2 TONS) 4,000LBS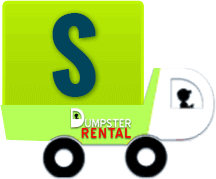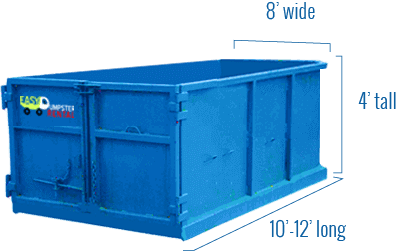 Easy Dumpster Rental
20 Yard Dumpster (3 TONS) 6,000LBS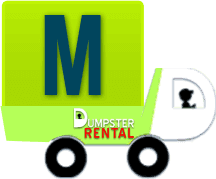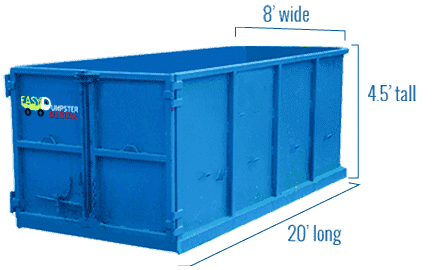 Easy Dumpster Rental
30 Yard Dumpster (4 TONS) 8,000LBS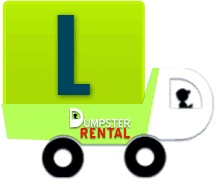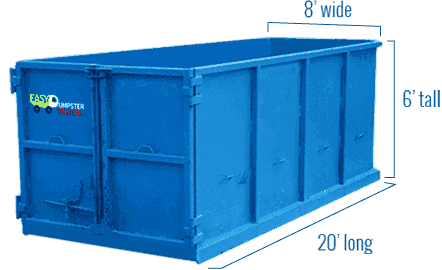 Easy Dumpster Rental
40 Yard Dumpster (5 TONS) 10,000LBS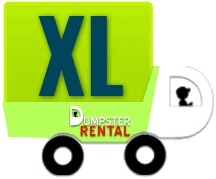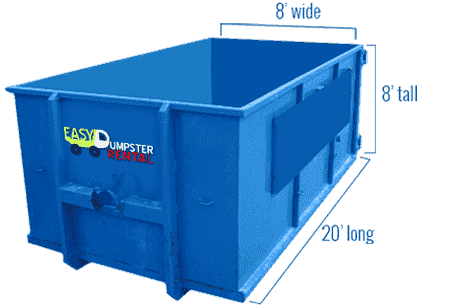 Easy Dumpster Rental
Landfill Location Moorhead, MN
Moorhead is a city that is located in Clay County in the state of Minnesota. Residents of Moorhead can also drop off their household waste at the following locations:
Moorhead Transfer Station
2727 Hwy 10 E
Moorhead, MN 56560
(218) 299-5465
Monday to Friday; 8:00 AM to 4:15 PM
Clay County Landfill
Section 19, Hawley Township
3301 190th St. S.
Hawley, MN 56549
(218) 299-5079
Monday to Friday; 8:00 AM to 4:30 PM
The Moorhead Public Works Department has a Sanitation Division that is responsible for providing residents with curbside trash collection services.
Moorhead Public Works Department – Sanitation Division
700 15th Ave N
Moorhead, MN 56560
(218) 299-5422
Monday to Friday; 8:00 AM to 4:30 PM
Recycling In Moorhead
The Moorhead Public Works Department also provides recycling collection services for residents. However, recyclables are collected every other week instead of weekly.
Residents of Moorhead can also drop off their recyclables at the following locations.
Moorhead Public Works Facility Recycling Drop Off
700 15th Ave N
Moorhead, MN 56560
(218) 299-5422
Monday to Friday; 8:00 AM to 4:30 PM
Youth Hockey Arena Recycling Drop Off
700 Main Ave SE
Moorhead, MN 56560
(218) 299-5422
Household Hazardous Waste
Household hazardous waste is never collected curbside in Moorhead. Instead, residents who have household hazardous waste that they need to dispose of have to utilize the services of the:
Clay County Household Hazardous Waste Facility
2729 Highway 10 East
Moorhead, MN 56560
(218) 299-5077
More information on the Clay County Household Hazardous Waste Facility can be found here.
Yard Waste
Yard waste is collected curbside on normal collection days from the month of April to the end of November.
However, if residents have yard waste that they want to drop off, then they can do so at the Moorhead Compost Site.
Moorhead Compost Site
1800 US Hwy 75 N
Moorhead, MN 56560
(218) 979-9516
Interesting Facts About Moorhead
Moorhead was discovered around 1871 and has a current population of 45,000 residents. The city lies on the Red River and is agricultural region. Almost 60% of the residents have either Norwegian or German descent. The 2 largest employers are the Independent School District 152 and Minnesota State University each having around 800 employees. Besides Minnesota State University, Concordia College is also located here. Some well-known people from the area include 3-time Grammy Award winning composer Rene Clausen, Adolph Murie the first scientist to study wolves in their natural habitat, and Rhodes Scholar, poet and author Thomas McGrath.
 Some Frequently Asked Questions About The Rental Process
We have the simplest rental ordering process in the whole galaxy. Renting a dumpster shouldn't be rocket science, so with that in mind, we have made it so easy a 3-year-old could do it. However, we do get some general questions that deal with our company policies, the length of rental periods, and so on.
So we have listed a few here and we hope that it gives you the answers you seek. If you don't find your question here please visit our FAQ page. And if you still have some inquiries, by all means, call our office. We have the smartest sales agents and they will be more than happy to help you out.
Why Should I Rent A Container In The First Place?
If you are planning on doing a kitchen rehab or other project around the house you will need a dumpster company to take the old debris to a landfill. You could rent a pickup truck, but believe us, it is not worth the hassle, wasted time or money you will unnecessarily spend. You could, depending on the size of the job, be making numerous round trips to a landfill and wasting your whole day. With a rolloff, we will make one trip for you and you can spend your time more wisely. And the difference in price between renting a pickup truck vs. a rolloff is negligible.
I Am Not Sure What Size Canister Unit  I Need?
That will depend on how much trash you have. We rent dumpsters in 5 sizes. 10, 15,  20, 30, and 40- cubic yards. Our sales staff will be able to tell you exactly what size you will need. You just tell us what day you would like delivery, the time frame, and when the bin is filled, give us a call or request a pick up online.
Do I Need A Permit To Put A Rolloff Bin In The Street?
It is a great place to put your rolloff. But you need to check with your city officials to see if you need a permit.  If the street is a no go, then you can either place it on the lawn or the driveway. It is a great idea to buy some plywood to place under the wheels to give added protection to the property. If you do this, you will not mar your property.
What Can I Put Into A Front load Unit?
Just about anything. However, it is against the law to put hazardous waste in a dumpster. Here is a partial list of some prohibitive common household hazardous waste:

Motor oil
Pool chemicals
Paints and solvents
Fluorescent light bulbs
If you are not sure what constitutes a hazardous waste either call us or check out your local city or county website.
Do I Need To Be Home When The Canister Bin Is Delivered?
If you or a friend could that would be great. The reason being is that we want to make sure we have the dumpster right where you want it. And in case there are some obstacles on the property that may interfere with the placement.
Is Renting a Dumpster Going To Cost Me An Arm And A Leg?
No. We are by far the lowest priced bin rental company in Moorhead. It's cheaper than a Bagster and roughly the same price or less than renting a large pickup truck. Remember, if you find it cheaper a price, we will match or beat it.
It's that easy!
Call Our Team Now
1-888-792-7833