Dumpster Rental in Richfield, MN
Next To Nothing Rolloff-Bin Rental Prices
Click To Call 1-888-792-7833Click For Email Quote
How We Offer Superior Roll Off  Service In Richfield:
Providing great customer service is just not a catch phrase for us. We truly believe that giving our clients the best possible assistance is to show respect and a sense of honor. We love making people happy.
A simple to use dumpster conversion visualizer to help you make the right container choice
Over 100,000 front load unit rentals under our belt
Read the stories of our super happy clients
A FAQ page to help you get the answers you are seeking
We can deal with any size project, construction or residential
Dumpster Rental Pricing in Richfield is Based on Many Different Factors
To Receive The Lowest Pricing, Call For A Customized Quote Now 1-888-792-7833
Save With Us Between $10 And $130 On Your Dumpster Rental Cost:
If you are looking for a company that is both reliable and cost effective then you have come to the right place. We offer by a country mile the lowest prices in Richfield and surrounding communities.
Get great prices on container rentals that will stun you that they are so low
We will easily match or beat any competitors rates without blinking an eye
A very simple to use rolloff-bin weight calculator to ensure accurate pricing
Sales reps that are smart as a whip and have tons of industry knowledge
Don't fly coach when you can fly first class
Earn Up To $50 | Share / Like Below
10 Yard Dumpster (2 TONS) 4,000LBS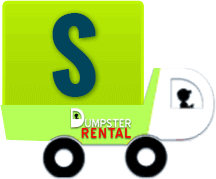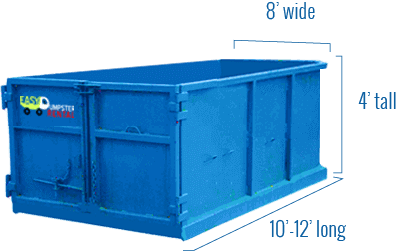 Easy Dumpster Rental
20 Yard Dumpster (3 TONS) 6,000LBS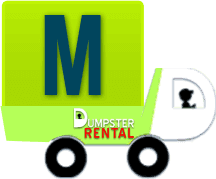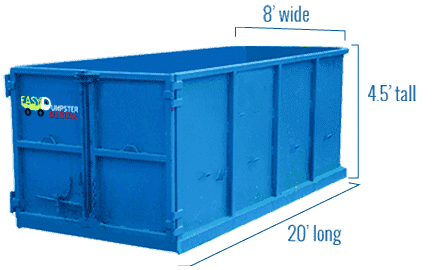 Easy Dumpster Rental
30 Yard Dumpster (4 TONS) 8,000LBS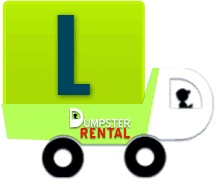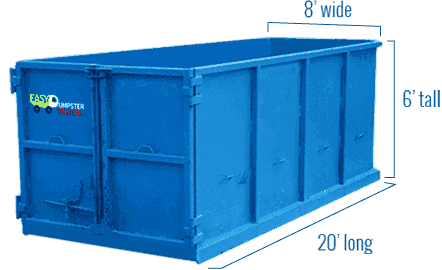 Easy Dumpster Rental
40 Yard Dumpster (5 TONS) 10,000LBS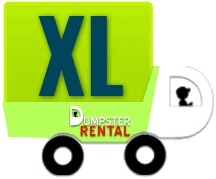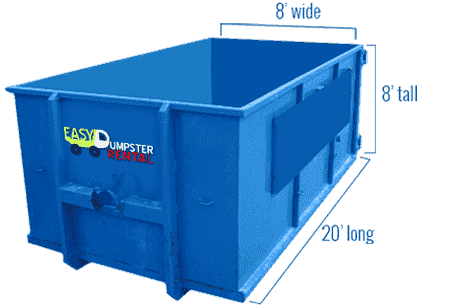 Easy Dumpster Rental
Landfill Location Richfield, MN
Richfield is a city that is located in Hennepin County in the state of Minnesota. Residents of Richfield who want a facility where they can drop off their household waste (instead of waiting for it to be picked up) can then make use of the numerous garbage drop off facilities (both municipal and commercial) that are located throughout Hennepin County. One such facility that they can utilize is the Minneapolis South Transfer Station.
Minneapolis South Transfer Station
2850 20th Avenue South
Minneapolis, MN 55407
(612) 673-2917
Hours:
Tuesday to Friday; 12:30 PM to 7:30 PM
Saturday; 8:30 AM to 3:30 PM
The Richfield Public Works Department does not directly provide residents of the city with curbside trash collection services. Instead, the Richfield Public Works Department has partnered with a third party hauler who deals with residential trash collection in the area.
Richfield Public Works Department
Richfield Maintenance Facility
1901 E. 66th Street
Richfield, MN 55423
(612) 861-9170
Monday to Friday; 8:00 AM to 3:30 PM
Recycling In Richfield
Somewhat similar to how regular household waste is dealt with, the Richfield Public Works Department does not directly provide recycling collection for residents of Richfield. Instead, the Richfield Public Works Department has a recycling collection contract with an independent hauler. More information on this can be found here.
Residents of Richfield and the rest of Hennepin County can drop off their recyclables at the following locations:
Hennepin County Recycling Center and Transfer Station
8100 Jefferson Highway, Brooklyn Park,
(612) 348-6500 or (612) 348-6509
South Hennepin Recycling and Problem Waste Drop-off Center
1400 West 96th Street, Bloomington,
(612) 348-6500 or (612) 348-6509
Household Hazardous Waste
The Richfield Public Works Department does not provide residents with household hazardous waste disposal services. Instead, residents who need to dispose of their household hazardous waste are asked to utilize the services of these facilities:
Hennepin County Recycling Center and Transfer Station
8100 Jefferson Highway, Brooklyn Park,
(612) 348-6500 or (612) 348-6509
South Hennepin Recycling and Problem Waste Drop-off Center
1400 West 96th Street, Bloomington,
(612) 348-6500 or (612) 348-6509
Yard Waste
Residents of Richfield can drop off their yard waste at various yard waste drop off sites that are open to all residents of Hennepin County. One such site is the
Maple Grove Yard Waste Site.
10300 Maple Grove Parkway N.
Maple Grove MN, 55369
Open:
April 1 to November 30
Monday to Saturday; 8:00 AM to 7:00 PM
Sunday; 11:00 AM to 7:00 PM
Quick Interesting Facts About Richfield
Richfield is an inner suburb of the St. Paul-Minneapolis area. The city was founded in the 1850's and has a population close to 38,000 residents. The area has over 400 acres of parks. The Woodland Lake Nature Center has over 100 acres of wetlands and hiking trails. The town also has an ice arena for figure skating and hockey. Best Buy has it corporate headquarters in Richfield and employees over 4,000 people. The next largest company is US Bank with close to 2,500 people. Some famous people from the area include Steve Christoff who was a member of "The Miracle on Ice" hockey team, Chad Smith drummer for the rock band Red Hot Chili Peppers, and sculptor Bill Mack who is known for his sculpting of famous sports figures.
The 4 Main Influences On How We Price Our Rolloff Rentals
We feel is it is important that we are transparent with our pricing model. So every potential customer knows what they are getting with their hard earned money. So without further ado here are the main components of our bin rental rates.
A) Landfill Cost
The amount spent on for hauling waste debris to a landfill can greatly vary from each city, county, and state. As a result, the cost for dumping waste in Richfield may be lower or higher than in Burnsville. So, we don't set the price of what landfills charge. However, with this in mind, Easy Dumpster Rental will never charge you extra for landfill or tipping fees unless you go over the allowed weight or dispose of hazardous materials. Disposing of hazardous materials is against the law per EPA regulations.
B) Debris Type
The type of materials that you intend to dispose of can impact the rental cost of your canister unit. Waste disposal firms are required to send debris collected to specialized locations. Some waste can be disposed of at Richfield or another recycling facilities at a reduced price. Rates for dumping debris are typically cheaper for materials that can be recycled. Hazardous and non-recyclable materials tend to be a little higher in costs.
C) Debris Weight
The quantity or volume of the waste material that you are getting rid off will determine the size of the rental bin container as well as the rolloff size used by haulers. Generally, there are 5 can unit sizes: 10- cubic yards, 15 cubic yards, 20 cubic yards, 30 cubic yards, 40 cubic yards. Though in certain cities there are in between sizes they may not be available in your area. Check with your sales agents about availability in Richfield. A rule of thumb is the greater the size, the higher the starting cost. Don't do what some customers are tempted to try by ordering a larger dumpster unit to get some kind of peace of mind. They are hoping they will not have to pay for an extra haul. Our sales staff will be able to tell you exactly what size you need. We are here to try to save you money not fleece your bank account.
D) Rental Period
Typically, no matter what size container you order the rolloff-bin rental periods are either 7 or 14 days. However, things happen where you may need more time. That is no problem. Just call the office and let us know. We do not want to charge you late fees. We are very flexible and you can keep the rolloff until you finish you your project.
It's that easy!
Call Our Team Now
1-888-792-7833