Dumpster Rental in Roseville, MN
Get Considerable Savings On Roll off Rentals
Click To Call 1-888-792-7833Click For Email Quote
Why We Offer Unique Container Service In Roseville:
Our main objective is to provide outstanding customer service. Each day that we begin our main focus is to our customers. We will do all that is humanly possible to ensure your expectations have been succeeded.
We have a specialized designed dumpster conversion visualizer tool
Well trained and highly motivated staff that wants to help you
We provide construction front load units
Same day service available in Roseville and surrounding towns
Get a quick bin quote and a free no obligation consultation
Dumpster Rental Pricing in Roseville is Based on Many Different Factors
To Receive The Lowest Pricing, Call For A Customized Quote Now 1-888-792-7833
Save With Us Between $10 And $145 On Your Dumpster Rental Cost:
We have been renting roll off bins for over 15 years. And there are many reasons for our longevity. But what stands out is that we give the lowest prices in the country and will beat all competitors rates.
We have rented over 100,000 canisters and we know what we are doing
No hidden fees whatsoever. All of our rates are transparent
A simple to use dumpster roll off weight calculator
Delivery and disposal included in one flat rate
Notable and the lowest roll off unit prices guaranteed
Earn Up To $50 | Share / Like Below
10 Yard Dumpster (2 TONS) 4,000LBS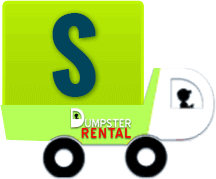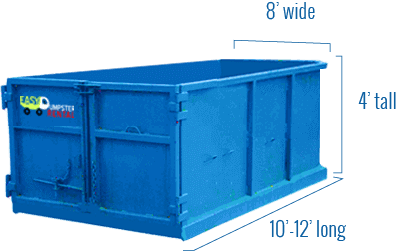 Easy Dumpster Rental
20 Yard Dumpster (3 TONS) 6,000LBS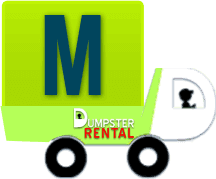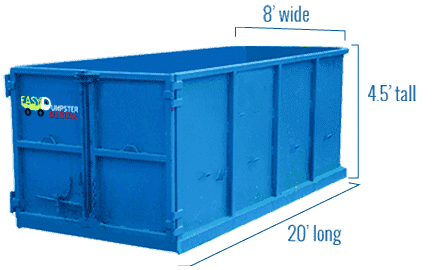 Easy Dumpster Rental
30 Yard Dumpster (4 TONS) 8,000LBS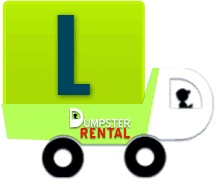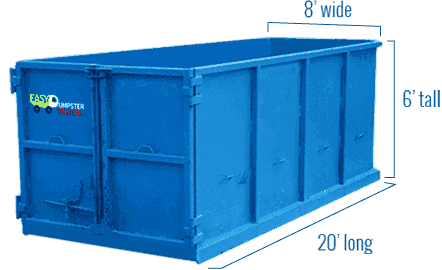 Easy Dumpster Rental
40 Yard Dumpster (5 TONS) 10,000LBS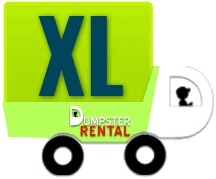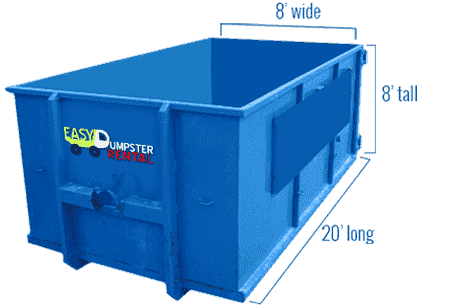 Easy Dumpster Rental
Landfill Location Roseville, MN
Roseville is located in Ramsey County in the state of Minnesota. Residents of Roseville can also drop off their household waste at the:
Twin City Refuse & Recycling Transfer Station
318 Water St W
St. Paul, MN 55107
(651) 227-1549
The Roseville Public Works Department does not provide residents with curbside trash collection services. Instead, residents are advised to make use of the licensed haulers that operate in the area. A full list of these haulers can be found here.
Roseville Public Works Department
2660 Civic Center Drive
Roseville, MN 55113
(651) 792-7004
Monday to Friday; 8:00 AM to 4:30 PM
Recycling In Roseville
Residents can also drop off their household waste at the Twin City Refuse & Recycling Transfer Station.
Twin City Refuse & Recycling Transfer Station
318 Water St W
St. Paul, MN 55107
(651) 227-1549
Household Hazardous Waste
The Ramsey County Public Works Department provides household hazardous waste collection services for residents of Roseville and the rest of Ramsey County.
Household hazardous waste can be dropped off year round at the following location:
Bay West, Inc.
5 Empire Dr,
St Paul, MN 55103
Hours:
Tuesday to Friday; 11:00 AM to 6:00 PM
Saturday; 9:00 AM to 4:00 PM
More schedule information and also a list of acceptable household hazardous waste can be found here.
Yard Waste
Roseville residents cannot dispose of their yard waste with regular household trash or recyclables.
Roseville residents can drop off their yard waste at the following locations:
Ramsey County Summit Hill Yard Waste Site
870 Pleasant Ave
St Paul, MN 55102
(651) 633-3279
Midway Yard Waste Collection Site
1943 W Pierce Butler Route
St Paul, MN 55114
(651) 633-3279
Other Quick Facts About Roseville
Roseville was incorporated in 1948 and has a current population near 35,000 residents. Roseville is home to the very first Target store and out of New York City, the very first Barnes and Noble. The city has over 30 parks and lakes for the residents to enjoy. Three institutions of higher education can be found here including the University of  Northwestern. Some very famous people from the city include actress Loni Anderson, and actors Peter Krause, and Richard Dean Anderson, the great "Macgyver." As a matter of fact I am writing this article with a feather pen and some ink I made out of blueberries, vinegar, and salt.
The Versatility Of Using A Rolloff Unit
Easy Dumpster Rental serves 2 segments of the market. We have dumpsters to service the:
The construction industry
And the residential market
Considering we have such a wide variety of container unit sizes we can handle any size job no matter how small or large. We will begin to look at the many uses a residential customer can employ. Let us say you want to do a small kitchen or bathroom rehab. Or, you need to free up some space in your garage or attic.
We have just the right size bin unit to help you out. Typically with that size of a job, you would use a 10 cubic yard canister. Which is equal to 4 large pickup trucks. With one quick phone call to our office, we can get you a very low quote and tell you where the best place to put the dumpster on your site. Usually, you have 3 choices on site placement:
The lawn
The driveway
The street
A street is an ideal place. But you need to check with your local city officials to see if you need a permit. If you use the other 2 sites, you definitely want to go to your local lumber yard. Buy some plywood to place under the wheels of the can unit. This will ensure that your property isn't damaged. Our experts will also give you helpful hints on how best utilize the volume of the front load unit to maximize all the space. Then all you have to do is give a call or go online to request a pick day and time.
Speaking of pick up trucks they are not a practical or economical solution to taking debris to a landfill. It will be much less expensive and time-consuming if you let us do all the heavy lifting for you. If you take for example the above scenario, you would have to make 4 round trips to a landfill in the middle of nowhere.
What a waste of time. And that isn't even considering the costs of the rental, gas, and insurance. So skip the pickup truck and use the convenience of the Easy Dumpster Rental way. We are quick and efficient.
The 2nd segment we are actively involved with is in the construction industry. With our decade and a half of experience, we know how important it is to the trades to be on time and stay under budget. We help companies every day reach both of those goals. And we have 30 and 40 cubic yard dumpsters that can handle the largest construction projects.
No matter if you are doing a huge demolition on a hi-rise or tearing down a quaint little Inn, we can help you get the job done. We pride ourselves on being on time for both delivery and pick up. Matter of fact, we guarantee that we will be there exactly when you need us. Plus no one can beat our prices. And if you find something lower, let us know, we will match or beat it.
And there is one more function we can help you with. If you need any of your recyclables taken to a landfill or the nearest recycling center, we will be glad to help you out. We are a Green company and desire to help keep our environment in a pristine condition.
So give us a call and in minutes you will have a quote and be on your way. Thank you for considering Easy Dumpster Rental.
It's that easy!
Call Our Team Now
1-888-792-7833