Dumpster Rental in St. Paul, MN
The Best Rolloff Rental Service and Price
Click To Call 1-888-792-7833Click For Email Quote
How We Offer Magnificent Container Service In St. Paul:
When you order a canister from us you will be making the best possible decision. No one can beat us on time delivery and pick up guarantees. And our sales agents are super knowledgeable about our industry.
Call now for same day service
Get an online bin quote in a few minutes or give our office a call
A migraine-free experience with our friendly helpful sales team
Over 15 years serving the sanitation industry
We have created a simple to use dumpster visualizer tool
Dumpster Rental Pricing in St. Paul is Based on Many Different Factors
To Receive The Lowest Pricing, Call For A Customized Quote Now 1-888-792-7833
Save With Us Between $10 And $125 On Your Dumpster Rental Cost:
We believe in providing the lowest possible prices available on our front load unit leases. We desire that you save money, not spend it unnecessarily. This is one of the reasons we have such a large, loyal client base.
Our low rolloff prices are guaranteed to please
Delivery, pickup, and disposal are included in one flat rate
We offer swift and timely service in St. Paul
An easy to use dumpster weight calculator
Call us ASAP and experience the best bin rolloff company in America
Earn Up To $50 | Share / Like Below
Click To Call 1-888-792-7833
Click For Email Quote
10 Yard Dumpster (2 TONS) 4,000LBS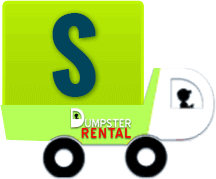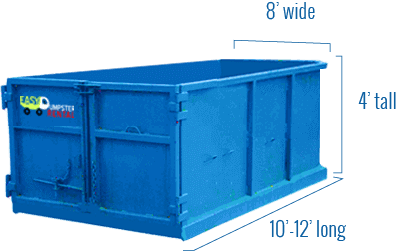 Easy Dumpster Rental
20 Yard Dumpster (3 TONS) 6,000LBS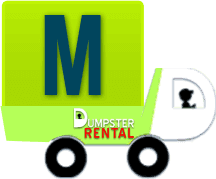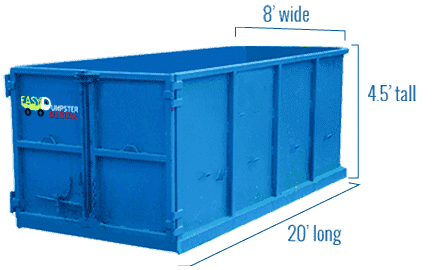 Easy Dumpster Rental
30 Yard Dumpster (4 TONS) 8,000LBS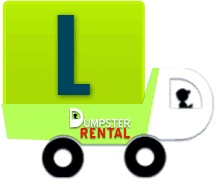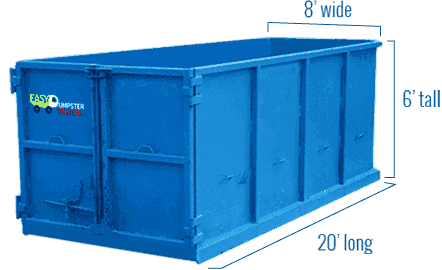 Easy Dumpster Rental
40 Yard Dumpster (5 TONS) 10,000LBS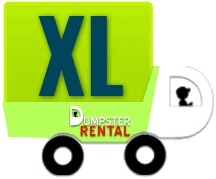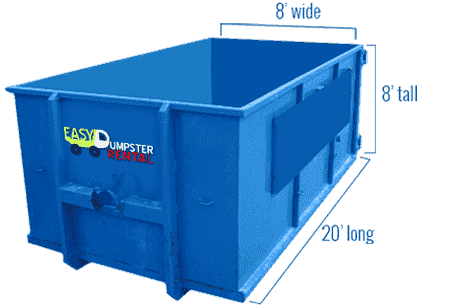 Easy Dumpster Rental
Landfill Location St. Paul, MN
St. Paul is the county seat of Ramsey County and the capital city of the state of Minnesota. Residents can also drop off their household waste at the:
Twin City Refuse & Recycling Transfer Station
318 Water St W
St. Paul, MN 55107
(651) 227-1549
The St. Paul Public Works Department does not provide curbside trash collection services for residents. If residents need curbside trash collection services, they will need to get the services of a third-party hauler. More information on this can be found here.
St. Paul Public Works Department
25 West 4th Street
1500 City Hall Annex
Saint Paul, MN 55102
(651) 266-6100
Recycling In St. Paul
The St. Paul Public Works Department provides recycling collection services as well as multiple citywide recycling drop-off events that residents can make use of.
The St. Paul recycling drop off service center is managed by Eureka Recycling and hosted by Advanced Disposal.
St. Paul Recycling Drop Off Center – Advanced Disposal
309 Como Avenue (Como & Minnehaha)
Saint Paul, MN 55103
Monday to Friday; 8:00 AM to 4:30 PM
Saturday; 8:00 AM to 12:00 PM
Residents can also drop off recyclables at the Twin City Refuse & Recycling Transfer Station.
Household Hazardous Waste
The Ramsey County Public Works Department provides household hazardous waste collection services for residents of St. Paul and the rest of Ramsey County.
Household hazardous waste can be dropped year-round at the following location:
Bay West, Inc.
5 Empire Dr,
St Paul, MN 55103
Hours:
Tuesday to Friday; 11:00 AM to 6:00 PM
Saturday; 9:00 AM to 4:00 PM
More schedule information and also a list of acceptable household hazardous waste can be found here.
Yard Waste
Yard waste can be dropped off at the following locations in St. Paul.
Midway Yard Waste Collection Site
1943 W Pierce Butler Route
St Paul, MN 55114
(651) 633-3279
Ramsey County Summit Hill Yard Waste Site
870 Pleasant Ave
St Paul, MN 55102
(651) 633-3279
Frank and Sims Yard Waste Collection Site
1150 Sims Ave
St Paul, MN 55106
(651) 633-3279
Interesting Facts About St. Paul
St. Paul was incorporated in 1854 and is the second largest city in the state. St. Paul is somewhat of a high-tech hub with the 3M Company employing about 16,000 people in the area, St Jude Medical, which makes medical devices, and Ecolab. Throughout the year the city holds many cultural events including the St. Paul Winter Carnival, the Minnesota State Fair, and the Minnesota Opera Company. There are quite a few museums such as the Minnesota Children's Museum and the Minnesota History Museum. A few famous people from the area include the well know writer F. Scott Fitzgerald and college and NFL coach, Tony Levine.
Why We Need To Start Recycling Now!
Recycling is talked a lot about but there seems to be very little action taken. The statistics bear this out. According to many landfill operators over 70% of the waste they receive can be recycled. Either people don't care or are not sure what can and cannot be recycled. There are actual plastic patches clogging our oceans. The Great Pacific Plastic Patch is estimated to be the size of Texas. Marine life is being destroyed and many of these items end up on our beautiful beaches. So we need to take steps so we continue to have pristine oceans, lakes, and rivers. We will outline some steps we can take to help alleviate this growing problem.
Take reusable bags, like a tote bag to the grocery store
Lessen the amount of packing you use by purchasing items in bulk
Look for products that have been packaged using reusable materials
Cut down on using disposal items such as paper plates etc…
Try composting
The Economic Benefits Of Recycling
Recycling helps create hundreds of thousands of new jobs throughout our country. Just imagine if more people put an effort into recycling how many new jobs would be created.  There are over 1 million jobs at the 60,000 recycling centers in the U.S.
As result of these jobs, billions of dollars are pumped into our economy every year. There are estimates of at least $250 billion added to our economy each year has a direct result of recycling.
If we recycled more we would free our dependency on landfills and put this land to better use. There are very few communities who welcome a landfill into their community. Plus, the cost of a new landfill can run into a couple of billion dollars.
The Environmental Advantages Of Recycling 
According to the National Recycling Coalition manufactured recycled products requires 20 times less energy than manufacturing the same product from virgin materials. Here are some examples:
The recycling of one aluminum can saves enough energy to run a TV for 3 hours
Recycling 1 ton of newspapers or paper products can save up to 20 trees and 7,000 gallons of water
If every plastic bottle was recycled we would keep 2 billion tons of plastics out of our landfills
Remember The 3 R's Of Sustainability
Recycling is very easy today. We just need to make the effort. Most cities or counties supply a recycling bin at the curb to make it easier for you. And the majority of towns use single stream recycling so you don't even have to sort anymore. If you are not sure what is or isn't recyclable just visit your city's website. There you will find a couple of pages dedicated to recycling with a lot of helpful hints. Recycling is a snap to do and just remember the 3 R's of sustainability:
Reduce: Cut down on the amount of resources you use
Reuse: Try to find a second life for a product instead of just tossing it away
Recycle: Instead of throwing something away take to your nearest recycling center so someone else could benefit from your old clothes for example
So lets all do our part to improve the environment and to keep it clean for the next generation.
EasyDumpsterRental can help you transport your recyclables to either a landfill or a recycling center. We are a Green company and have a wide variety of dumpster bins to help you get the job done.
It's that easy!
Call Our Team Now
1-888-792-7833