Dumpster Rental in Paterson, NJ
Get Affordable Rolloff-Bin Rental Prices
Click To Call 1-888-792-7833Click For Email Quote
How We Offer Dynamite Dumpster-Rolloff Service In Paterson:
Loyalty and Integrity are not just mere words to us. We toil hard to gain your loyalty and promise to work with you to give you the best possible customer service in all of America. We don't make empty promises.
Read about our happy customer base. Their testimonials tell the true story about us
We take enormous pride in all that we do. You can count on Easy Dumpster Rental
We provide residential dumpster service and recycling services
Dumpster sizes in 10, 20, 30, and 40 cubic yards. A variety of rolloffs for any project
Request a pick up online to save you precious time
Dumpster Rental Pricing in Paterson is Based on Many Different Factors
To Receive The Lowest Pricing, Call For A Customized Quote Now 1-888-792-7833
Save With Us Between $10 And $95 On Your Dumpster Rental Cost:
We offer the lowest pricing in all of Paterson and that is a guarantee. We have a desire that you actually save money not spend it unwisely. Our basic instinct is that you have money for the more important things in life.
A flat rate pricing model with a beat or match all competitors guarantee
Transparent fees structure so you know what you are paying for
No migraines, no hassle policy to help you have a smooth relationship with us
We have a simple to use rolloff-bin calculator for your convenience
Call and see for yourself why we are the number one container rental service in the U.S.
Earn Up To $50 | Share / Like Below
10 Yard Dumpster (2 TONS) 4,000LBS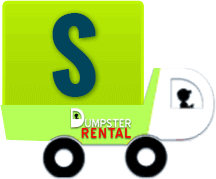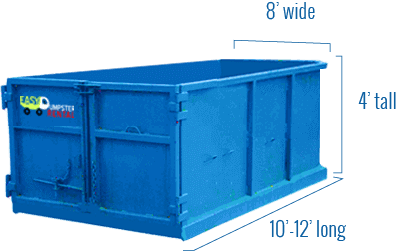 Easy Dumpster Rental
20 Yard Dumpster (3 TONS) 6,000LBS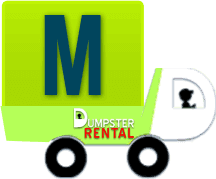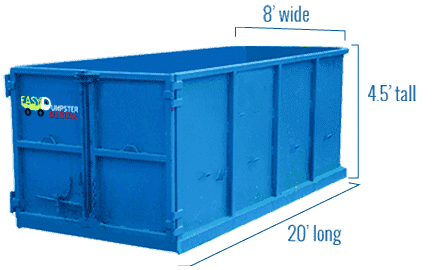 Easy Dumpster Rental
30 Yard Dumpster (4 TONS) 8,000LBS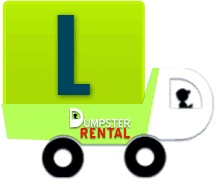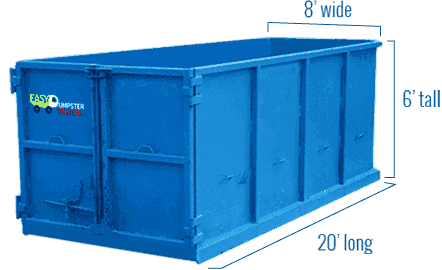 Easy Dumpster Rental
40 Yard Dumpster (5 TONS) 10,000LBS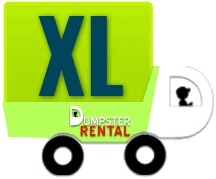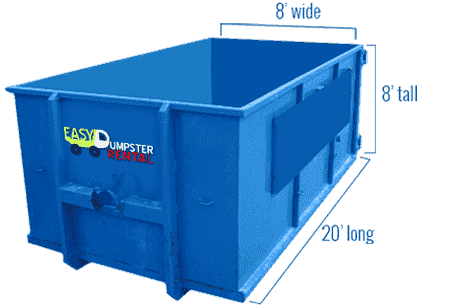 Easy Dumpster Rental
What Is Household Hazardous Waste And Why You Should Care
Hazardous waste is any kind of waste or chemicals that can wreck havoc not only on you but to our already fragile ecosystem. These materials have the ability of not only harming people but also killing them. Hazardous waste can also inflict grave danger on a community and the most recent example of this is the water crisis in Flint, Michigan. Where lead was allowed to seep into the water supplies of thousands of Flint homes. This toxic substance will cause all kind of health problems for children that will most likely effect them forever. So it is imperative to know what constituents household hazardous waste and how you can keep these products out of your home. So to help you identify the most common hazardous waste, the EPA has complied a list for your edification. Study this carefully so you, your family, and community can help rid the environment of these dangerous substances.
Some of the most common household hazardous waste include:
Paint solvents
Rat poisons
Antifreeze
Oven cleaners
Fluorescent light bulbs
Motor oil
Batteries
Adhesives and glue
Most of these products can be replaced by "Green" products that are commonly found on every grocery shelf in America. In addition, a quick "Google" search will give you a plethora of sites that literally have thousands of replacement products. Unfortunately, many of these products are used unwittingly and end up in your trash bin then finally to the landfill. This is particularly a problem because these products can leach into the underground water systems polluting are drinking water, lakes and rivers. Also, when these wastes are burned off at a landfill they can cause air pollution hazardous, triggering asthma and a host of other breathing problems. Insure that you read all the product information on all labels, especially if you are using a spray repellent for bugs and such. The label will give you the proper information concerning the use and disposal of these products. But, as mentioned above it, is much safer and wiser to locate a greener, safer product. So protect your family and familiarize yourself with all of the household hazardous waste in your home. Read the labels and of course, use a replacement product to insure that you are safe. If you have any questions about household hazardous waste you can contact your regional EPA office by clicking on this link. Or call toll free on: (877)251-4575.
Just a quick note, it is against EPA regulations for dumpster companies to haul hazardous waste nor have it put in to our rolloffs. However, we will be happy to take your solid waste to the local landfill for you. We work with both residential  and construction industry with dumpster rentals for any size job.
Few Quick Facts About Paterson, NJ 
Paterson was established in 1791 and has a current population close to 150,000 residents. At one time in the 19th century Paterson was a huge producer of silk and was called "Silk City" as a result. The Passaic County Community College is the largest of higher education institutions with an enrollment of 13,000 students and the state's annual robotic competition is held here. A couple of notable people hailing from Paterson include the famous poet William Carlos Williams and the very funny Lou Costello.
Landfill Location in Paterson, NJ
Paterson is the largest city in the State of New Jersey and the county seat of Passaic County. The Department of Public Works is tasked with ensuring that city residents have the proper means of disposing of regular household trash. Household trash can be disposed of by placing it at the curb to be collected by city haulers.  Contact the Department of Public Works using the information below for more information on available waste disposal option.
155 Market St
Paterson, NJ 07505
(973) 321-1488
Hours of Operation
Monday – Friday: 9:00AM – 4:30PM
Sat-Sun: Closed
Recycling in Paterson, NJ
Residents of Paterson NJ should keep in mind that recycling is the law and that they may be subjected to a fine of up to $1000 if they fail to recycle. Those who are interested in avoiding this penalty can deliver recyclables to the City yard situated at 402 East 16th Street and 10th Ave.
Below is a shortlist of items that can be recycled:
Aluminum
Tin
Glass
Plastic
Newspaper
Cardboard
Items that are not to be recycled include:
Window glass
Needles
Plastic bags
Ceramics
Hazardous Waste Disposal in Paterson, NJ
Passaic County organizes hazardous waste collection sites where individuals living in Paterson, NJ can dispose of Household Hazardous Waste free of site. Contact the Passaic County Recycling Department at 973-305-5738 to learn more about collection sites and disposing of HHW items.
Here is a shortlist of household items that are considered to be hazardous:
Pesticides
Propane tanks
Waxes and vanishes
Oil based paints
Aerosol cans
Flares
Antifreeze
Kerosene
Car batteries
Keep in mind that not all hazardous materials will be accepted at the collection sites. Some common items that are not accepted are:
Explosives
Radioactive material
Infectious waste
Medical waste
Bulk Waste Collection In Paterson, NJ
Individuals living in Patterson should contact the municipality to learn more about disposal or donation of bulky items such as sofa bed, table, chair, bed, dresser and more. Visit the website to learn more about the requirements for bulk waste collection. Call (973) 321-1488.
Yard Waste Disposal Paterson, NJ
Residents who do not dispose of yard waste using compost heaps should contact the Public Works Department at (973) 321-1488 for information on yard waste disposal.
It's that easy!
Call Our Team Now
1-888-792-7833