Dumpster Rental in Asheville, NC
Rental Costs That Won't Bust The Bank
Click To Call 1-888-792-7833Click For Email Quote
Why Our Dumpster Service is the Finest in America:
Like most families your name and reputation mean everything. They are inextricably linked. And this is very integral to how we run our company. Without a good name, you have very little else.
Incomparable service
Renting dumpsters is our life
Over 15+ years in the industry
No migraines dealing with us
FAQ page
Rolloff Dumpster Rental Pricing in Asheville is Based on Many Factors
To Receive The Lowest Pricing, Call For A Customized Quote Now 1-888-792-7833
Who doesn't love saving money? Call now and save up to $50:
When the economy is in the doldrums it is great when you can find savings. And that is a major benefit from renting a dumpster from us. We love saving as much as you do.
No hidden fees
Smart, friendly sales team
Best prices in the industry
We dare you to find a better price
Call now and begin saving today!
Earn Up To $50 | Share / Like Below
Click To Call 1-888-792-7833
Click For Email Quote
10 Yard Dumpster (2 TONS) 4,000LBS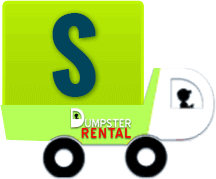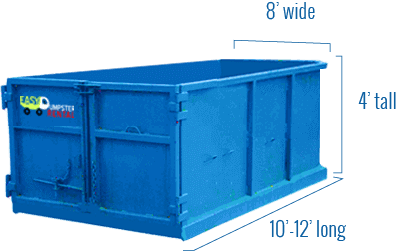 Easy Dumpster Rental
20 Yard Dumpster (3 TONS) 6,000LBS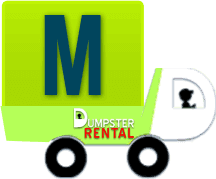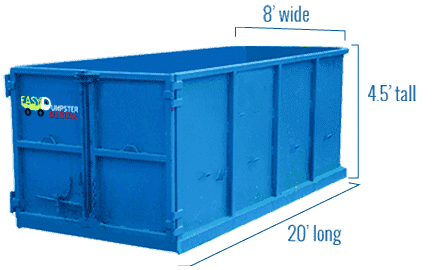 Easy Dumpster Rental
30 Yard Dumpster (4 TONS) 8,000LBS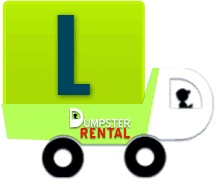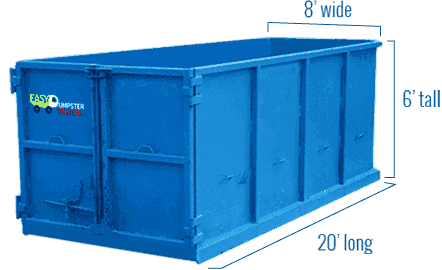 Easy Dumpster Rental
40 Yard Dumpster (5 TONS) 10,000LBS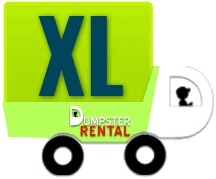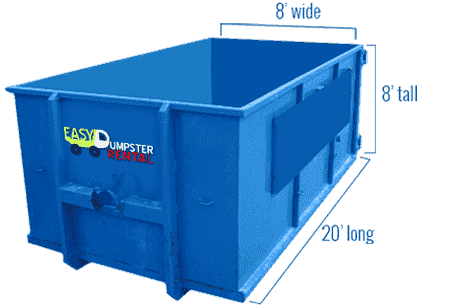 Easy Dumpster Rental
Landfill/Dropoff and Recycling Locations in Ashville
The City of Ashville is in Buncombe County. The landfill is located at:
81 Panther Branch Road
Alexander, NC
(828)250-5460
Hours of operation:
Monday-Friday 8am-4:30pm
Saturday 8am-12:30pm
A) This a partial list of what the landfill accepts:
Bulky items such as furniture, wood, and mattresses
Construction and Demolition materials
White goods
E-Waste
B) The County also operates a Transfer Station and it is located at:
190 Hominy Creek Road
Ashville, NC
(828)250-6205
The services provided include:
Solid waste for residents
Medical waste; needles and lancets
Lead acid batteries
Newspapers
Moving boxes
C) Recycling in The County of Buncombe
There is limited recycling at the Transfer Station. The County encourages residents to recycle at local stores. This includes:
Best Buy
Lowes
Staples
Office Depot
Goodwill Industry
Please check out the Buncombe County website for addresses and more resources for recycling.
D) Recycling in The City of Ashville
The City of Ashville offers recycling options to the residents. Ashville has a campaign called "Zero Waste AVL" and it's stated goal is to reduce sending waste to the landfill by 50% by the year 2035.  This a curbside pickup program. The following items are accepted for recycling:
Aluminium cans
Glass bottles
Plastics #1-7
Spray bottles
Juice bottles
Empty Aerosol cans
Here is partial list of what is not accepted:
Metal hangers
Window panes
Ceramics
Light bulbs
The City of Ashville does pickup yard waste including:
Tree limbs
Brush trimmings
Shrub trimmings
Bagged leaves
Please contact the City Hall  for any of your recycling questions – There phone number is: (828) 252-2532
Recycling: Best Practices
Most cities in America offer curbside recycling. And if you live in the county the majority of the landfills or transfer stations have set aside areas for your recycling needs. And the majority of cities make it very easy to recycle by offering Single Stream Recycling. You basically can put into your recycling bin all acceptable items without separating them.
To discover how recycling works in your city or county you just simply go to the City Hall website or the County website. They will have loads of information on how to recycle. Most local government websites give detailed information on the recycling policies and procedures in each city or county.
The City Recycling Coordinator will typically have a flyer in a PDF that you can print off. On this flyer or brochure, they will spell out for you what are accepted materials and what are the prohibitions on their recycling standards. For example, they may accept glass jars, but want them washed out. Or certain types of boxes but would like them broken down. The Country is fairly uniformed in how they want recyclables treated before they are put in the bin. So read their policy and procedures carefully. It makes all jobs a little easier.
Pay extra attention when it comes to what the city or county will not accept. For instance, most cities will not accept E-Waste (electronics) but whatever item they have banned from the recycle bin, the city will give you a location to where to take that item. Sometimes is to the local landfill or to a nearby big box store ie., Lowes or Home Depot.
Recycling is one of the most important contributions you can make to your city or county. Recycling keeps landfills from over flowing. Recycling keeps a city looking beautiful. It helps protect our water ways from pollution, and of course, our city streets, and parks. So do your part, it doesn't take much of an effort and the dividends will be felt for generations.
It's that easy!
Call Our Team Now
1-888-792-7833