Dumpster Rental in Walkertown, NC
Get Great Bin Service & Super-Duper Pricing
How We Provide Excellent Roll Off Service in Walkertown:
If you want consistent on-time service then we are the company you need to call. Customers love working with us because we deliver and never disappoint. Don't accept mediocrity demand excellence.
Our dumpster conversion tool is number one on the Hit Parade.
Please note we cannot accept hazardous waste as per EPA regs.
Choose from our 10, 15, 20, 30, and 40 cubic yard containers.
Read stories from our faithful and very happy customers.
Our service can dispose of both residential and construction debris.
Dumpster Rental Pricing in Walkertown is Based on Many Different Factors
To Receive The Lowest Pricing, Call For A Customized Quote Now 1-888-792-7833
Call And Save Up To $150 On Your Rolloff Rental Cost:
There isn't any reason in the world that you should pay high rates to rent front load unit. Don't let other companies take advantage of you. We offer every day low prices on a wide variety of dumpsters.
Our low-cost pricing model will have you beaming from ear to ear.
Speedy Service and Super Savings in Walkertown.
Both delivery and disposal included in one flat rate.
Our dumpster weight calculator is very cool and will help you save.
We are always transparent with no hidden fees.
Earn Up To $50 | Share / Like Below
Click To Call 1-888-792-7833
Click For Email Quote
10 Yard Dumpster (2 TONS) 4,000LBS
Dumpster Calculator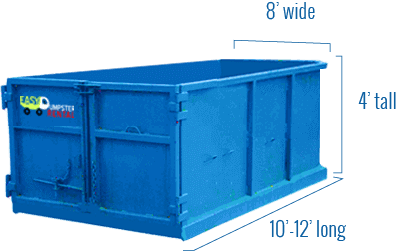 Easy Dumpster Rental
20 Yard Dumpster (3 TONS) 6,000LBS
Dumpster Calculator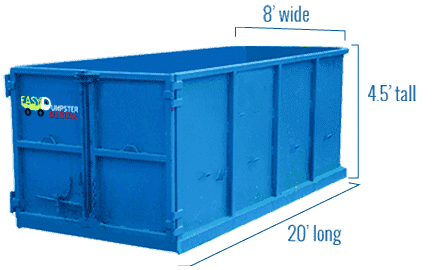 Easy Dumpster Rental
30 Yard Dumpster (4 TONS) 8,000LBS
Dumpster Calculator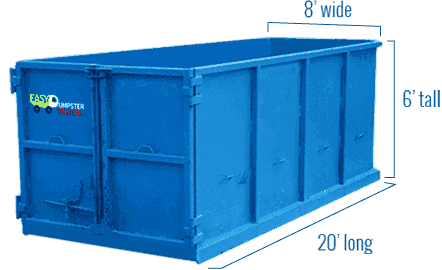 Easy Dumpster Rental
40 Yard Dumpster (5 TONS) 10,000LBS
Dumpster Calculator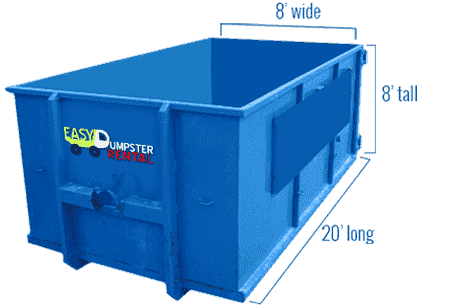 Easy Dumpster Rental
Landfill, Recycling and Quick Facts About Walkertown, NC
Walkertown was settled in 1717 and has a current population of  4,600 residents. The Thomas A. Crews House is listed on the National Registry of Historic Places. The city holds an annual Fall Festival and residents and non-residents alike can take art lessons at the Booe House. There is also the Town Center Park which is available for rentals. Guitarist Riley Baugus is from the city.
Recycling and Landfill
Walkertown is located in Forsyth County in North Carolina. The city of Walkertown does offer bi-weekly curbside recycling collection services. Residents are encouraged to take advantage of the County Landfill which is conveniently located at the:
Winston-Salem City Landfill
325 West Hanes Mill Road
Winston-Salem, NC 27105
Landfill Phone: (336) 661-4900
Hours of Operation
Mon-Fri 7-4:30
Sat 8-12
Closed Sunday
Items accepted at this landfill include are:
Freezers
Wood fired heaters
Trash compactors
Humidifiers
Fireplace inserts
Items not accepted at this landfill include are:
Toaster ovens
Televisions
Copiers
Propane gas tanks
Electric fans
Lease A Container For Construction Debris
General contractors love renting our dumpsters for cleanups. They know when they have a job we are the company they call first. Why? Because over the years our reputation has grown as a rental company that can be counted on. Reliability and trust are 2 qualities that can be faked. Our rates are so competitive, GC's know that we can keep them within their budget and we will be there on time.
We have an impressive array of roll off sizes to chose from. So no matter if you are building a home or doing a demo on a giant office building we have the bin units to take any size load to the landfill. Our dumpsters sizes include:
10 cubic yards
15 cubic yards
20 cubic yards
30 cubic yards
40 cubic yards
Also, in some cities, we have in-between sizes available. Just ask your sales rep about what is available in Walkertown. Over the years we have built up goodwill with haulers and give them tons of business. This pays a dividend to the consumer because of the volume of work we give them helps us get reduced rental rates which in turn, we pass on to you. in addition, they guarantee us that they will get the canister to its appointed site on time. So it's win-win all the way around.
So if you are in the trades and you want a great price, a company that will be there when they say they will be, then call the professionals, Easy Dumpster Rental.
We Are An Eco-Friendly Dumpster Rental Company
We take tremendous pride in helping keep our environment clean and free of litter. That is essentaially what we do every day. The nature of our business is to take trash to its proper disposal site and ensure that it is taken to a proper facility and your debris is being disposed of in an environmentally friendly manner. We always seek out to take customers waste materials to a landfill that is actually recycling or directly to a recycling center such as the Goodwill.
We write hundreds of articles every year extolling the benefits of recycling and how the lack thereof is killing our environment. We care passionately about this issue and by penning articles we hope that people are being influenced to take recycling more seriously. Because the truth about recycling habits of Americans is not pretty.
Dumps owners and operators have reported that over 70-75% of the trash they receive could actually be recycled. If this statistic is reliable, then we are doing a horrible of job of recycling. Most cities do what they can to encourage people to recycle.
Measures such as single-stream recycling, mass media advertising campaigns extolling how important it is to recycle, and much credit is due to city hall websites that are full of great recycling tips. Beyond all of this what else can be done is a mystery. The only thing that we all can do is to keep getting the message out and hope for the best.
It's that easy!
Call Our Team Now
1-888-792-7833