Dumpster Rental in Sandusky, OH
Unbeatable Prices and Service that is Superb
How We Provide Royal Roll Off Service In Sandusky:
We love helping customers solving problems. We provide a solution to ensure you have the right size dumpster for your particular project, where is the best place to put your bin and other valuable time and money saving ideas.
Request a bin quote online or give us a call. Either way, it is a breeze.
Our front load units can haul up to 5 tons of material and debris.
Same day service available in Sandusky if you need the job done now.
Please be aware we cannot under any circumstance haul hazardous waste.
We offer a nice selection of container rentals that can handle any size job.
Dumpster Rental Pricing in Sandusky is Based on Many Different Factors
To Receive The Lowest Pricing, Call For A Customized Quote Now 1-888-792-7833
Reap Giant Savings-Up To $100 On Your Rolloff Rental Rate:
Saving money with us is like breathing fresh air. You breathe every day and every day we offer the lowest roll-off rates in all of Ohio. And we do not try to lure you in with low prices then hit you over the head with added fees.
Rent a 30-yard cubic dumpster cheaper with us than anywhere else.
We can and will, match or beat any of our competitor's costs.
Our dumpster weight calculator is changing lives all over the world.
Speedy Service and Super Low costs in Sandusky and beyond the known galaxy.
The time to call is Now. You can't save if you don't call.
Earn Up To $50 | Share / Like Below
Click To Call 1-888-792-7833
Click For Email Quote
10 Yard Dumpster (2 TONS) 4,000LBS
Dumpster Calculator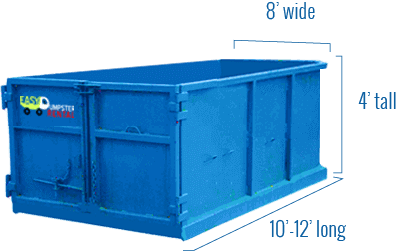 Easy Dumpster Rental
20 Yard Dumpster (3 TONS) 6,000LBS
Dumpster Calculator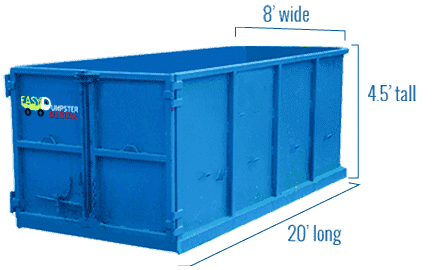 Easy Dumpster Rental
30 Yard Dumpster (4 TONS) 8,000LBS
Dumpster Calculator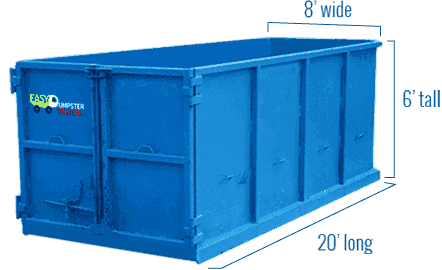 Easy Dumpster Rental
40 Yard Dumpster (5 TONS) 10,000LBS
Dumpster Calculator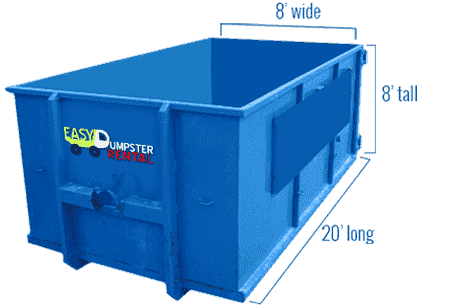 Easy Dumpster Rental
Recycling, Yard Debris and Fun Facts About Sandusky, OH
What city in Ohio holds, for many of us, some of the fondest memories of our youth than Sandusky and its world-famous amusement park Cedar Point? Well, quite frankly no town in the Buckeye State comes close when making memories that will last a lifetime. And if you love roller coasters there is no other city in the world who has more. 17 to be exact and at the time of this writing, the second tallest in our Galaxy. Sandusky lies on Lake Erie in the northern part of the state.
The city of Sandusky does not provide curbside recycling for its residents. Citizens can opt to sign up with the local hauler for recycling services if they so desire. There are 3 drop-offs locations which can be found at:
Kiwanis Park
2227 First Street
Sandusky, OH 44870
City Service Center
1024 Cement Avenue
Sandusky, OH 44871
There is also landfill facility that is open 24/7 for Erie County Residents only, which accepts recyclables.
Erie County Sanitary Landfill
10101 Hoover Road
Milan, Oh 44846
(419) 433-5023
This landfill will accept the following:
Glass bottles
Bi-metal cans
Junk mail
Clean cardboard
Plastic beverage bottles
Do not recycle the following.
Windows
Mirrors
Toys
Styrofoam
Light bulbs
Leaf Collection Services
The city of Sandusky will pick up your leaves typically during the months of November and December. The city does offer tree lawn Christmas tree pick during the first full of January. Alternatively, you can drop off your Christmas trees at
Kiwanis Park
2227 First St Street
Sandusky, OH
City Service Center
1027 Cement road
Sandusky, OH
Computer Recycling Options
The city has partnered with local Goodwill Stores throughout Erie County so you can drop off your E-waste. The Goodwill Stores will accept the following E-waste.
Computers
Hard drives
Mice (Not rodents)
Monitors
Printers
Make sure you remove all of your data from hard drives. Goodwill cannot do this for you.
Don't Forget to Recycle
Our landfills are being pushed to the limits. Landfill owners repeatedly remark that over seventy percent of all debris they process could actually be recycled. This is a huge problem and needs to be solved sooner rather than later. If each citizen took a more conscientious approach to recycling, we could, in the not too distant future eliminate dumps forever. and that would be good news for everyone. No one wants a landfill in their backyard so to speak. They cost millions of dollars to build, and they don't help property values.
But there are other reasons to recycle besides landfill being overrun with trash. Recycling reduces pollution caused by waste materials. We can slow down the number of trees we cut each year. Recycling newspapers and office products will go a long way in eliminating the deforestation of our forests. If we can preserve our natural resources we are doing future generations a huge favor. And, if we cut down all the trees, it will have a negative impact on the quality of the air we breathe. Our raw materials, such as our water supply and minerals will eventually run out. They are finite resources and will not be here forever.
By recycling, we lessen our dependency on these materials and save tons of money by not mining, which by the way, takes tremendous amounts of energy.
The recycling industry creates 100s of thousands of jobs and millions of dollars are made each year from this industry. So, we can create more jobs and have more money in all of our pockets by taking some extra time each day to recycle. Remember, if you have recyclables to be dropped off, Easy Dumpster Rental will be more than happy to assist you.
It's that easy!
Call Our Team Now
1-888-792-7833