Dumpster Rental in Pittsburgh, PA
Get Terrific Roll Off Rental Prices
Click To Call 1-888-792-7833Click For Email Quote
Why We Offer Exclusive Roll Off Dumpster Service In Pittsburgh:
We are a dumpster company a cut above the rest when it comes to offering fantastic customer service. Our staff is constantly seeking improvement and learning cutting edge skills to keep them sharp as a tack.
Speedy delivery service that will never keep you waiting for your dumpster
We take tremendous pride in providing the best in customer service
Dumpsters in many sizes to help you accomplish your goals around the home or condo
Quotes so fast you will be amazed that we work so quick and accurately
No hidden fees or added surcharges. The quote you receive is what you pay
Dumpster Rental Pricing in Pittsburgh is Based on Many Different Factors
To Receive The Lowest Pricing, Call For A Customized Quote Now 1-888-792-7833
Save With Us Between $10 And $70 On Your Container Rental Cost:
Our rental dumpsters prices are so low we can fit any budget. We are here to save you money not to take advantage of you. That is why we have literal thousands of repeat clients returning to us every year.
Our flat rate super low prices will put a grin on your face, guaranteed to please
We take great pride on our transparent pricing model. Just ask your rep for a price breakdown
A simple to use roll off weight calculator that insures great, low prices and the right size bin
We are a GREEN company and can help you with all of your residential recycling needs.
Our motto is honesty and integrity words that mean something to our company
Earn Up To $50 | Share / Like Below
10 Yard Dumpster (2 TONS) 4,000LBS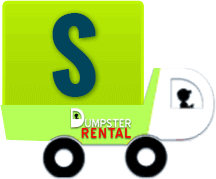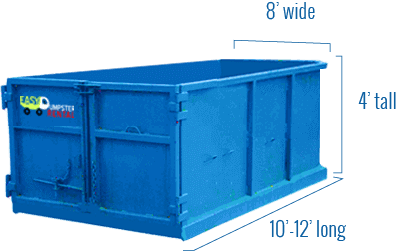 Easy Dumpster Rental
20 Yard Dumpster (3 TONS) 6,000LBS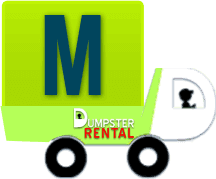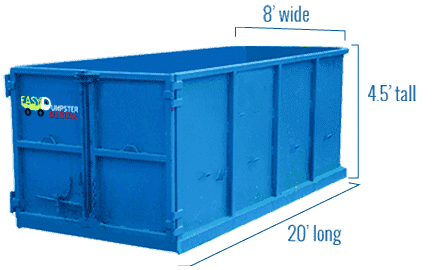 Easy Dumpster Rental
30 Yard Dumpster (4 TONS) 8,000LBS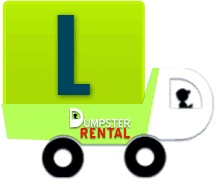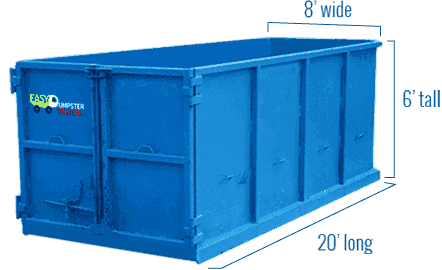 Easy Dumpster Rental
40 Yard Dumpster (5 TONS) 10,000LBS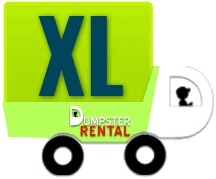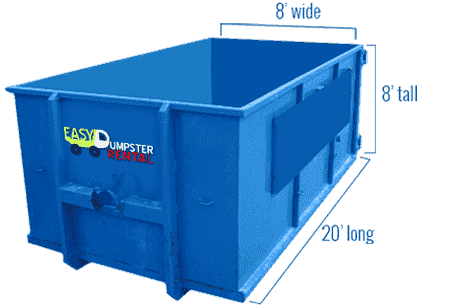 Easy Dumpster Rental
Few Facts About Pittsburgh
Pittsburgh, the Steel City, was founded in 1758. The city is home to over 1,600 tech firms including Apple, Google, and IBM who have offices here. The great jazz pianist Earl Hines is from the area and so is Fred Rogers, who created Mister Rodgers' Neighborhood. There are plenty of cultural activities to pursue in Pittsburgh including, The Pittsburgh Symphony Orchestra, The Pittsburgh Opera and the beloved Pittsburgh Steelers, an iconic institution unto itself.
Landfill Location Pittsburgh, PA
Pittsburgh is the second largest city in the state of Pennsylvania after Philadelphia. The city offers various waste disposal services for its residents. The landfill which serves the state is as follows:
Reserve Park Landfill
408 Hoffman Rd
412-821-9874
Hours of Operation
Monday through Friday 7:30am – 4:30pm
Saturday 7:30 – 1pm
Trash pickup services are also carried out by the local Department of Public Works. In addition to common household waste, this collection service also accepts:
Roasters and Grills
End Tables
Small Appliances
Ironing Boards
Chairs
Garden Tools
Bikes
Bulky Items; Toilets, Sofas, Large tables, Stoves, Mattresses, Washers, Dryers, etc. (A limit of two Bulky Items each week)
While the local Department of Public Works does collect a lot of materials there are a few things that are not covered. Items that are not collected include:
Batteries
Bricks
Automobile parts
Explosive material
Cement
Freon Appliances
Covered Electronic Devices
Wet or Oil based paints
Flammable material
Infectious material
Tires
Light bulbs
Recycling In Pittsburgh
Like other nearby areas, the city of Pittsburgh provides its residents with curbside recycling services. These recyclable materials are collected on a biweekly basis. Some of the more common Items that are acceptable for curbside recycling pickup are as follows:
Cardboard
Aerosol Cans (Must be completely empty)
Hardcover / Softcover Books
Wine / Spirit Bottles
Phone Books
Beer / Juice / Soda Cans
Beverage Bottles
Paperboard
Food Cans
Food Jars
Catalogs
Gallon Jugs
Beer / Juice / Soda Bottles
Newspaper
Office Paper
Food Bottles, Tubs and Jars (3 gallons or less)
Junk Mail
Magazines
Growlers
Residents can visit the Department of Public Works' recycling page for a full list of materials as well as additional rules and regulations.
The local Department of Public Works also has recycling drop off centers where residents can carry their household recyclables.
Hazardous Waste In Pittsburgh
The city of Pittsburgh has strict rules and regulations surrounding the proper disposal of Household Hazardous Waste. As a result, the city is privy to HHW collection events that are hosted by PRC; an environmental organization in West Pennsylvania. More information on these collection events can be found here.
Residents of Pittsburgh who have queries and concerns related to the disposal of Household Hazardous Waste can contact:
City of Pittsburgh Bureau of Environmental Services
3001 Railroad St, Pittsburgh, PA
412-255-2773
Yard Waste
Curbside collection days for yard waste are only scheduled twice per year in the city of Pittsburgh. Items that are collected on these special days include:
Branches (up to 4″ diameter)
Grass
Leaves
Brush
Residents seeking more information can visit the Department of Public Works' page on yard debris. Specific collection dates for your community can be found here.
The Exploding Problem America Faces With The Handling Of Hazardous Materials
The leading authority and advocate for the handling of hazardous waste in The United States is the EPA. The EPA website is chock-full of ideas that will improve your knowledge and awareness of what are the dangers of hazardous waste materials and how these deadly materials should be handled. The site covers areas such as handling of hazardous waste, land management, science and tech issues. The EPA site also discusses current issues such as toxins, pesticides, water, and climate change. It is a very educational website that will enhance your understanding and offer solutions to lessen our use of hazardous waste. If you are looking to go more in depth on a topic, the FAQ page is the first point of entry. There you will find research papers to guide you into a greater understanding of this issue and the impact it has on our environment.
Many people are not aware of what constitutes a hazardous waste. And people are surprised that there home is like a ticking time bomb when they discover how much hazardous waste they have in their garages, under the sink, or in their tool sheds. The site will also tell you how to dispose of hazardous waste and with a quick Google search, you will discover how many replacement products are out there so you can completely rid your home of these materials. Furthermore, you will be educated on what can and cannot go into your garbage or recycling bins. Another option is to check with your local city or county website. They offer great tips on how to dispose of hazardous waste. Dumpster companies like Easy Dumpster Rental are prohibited by law to transport hazardous waste. The EPA has strict guidelines on how hazardous waste can be transported.
Hazardous waste can be broken down into 4 main categories:
Ignitability: Any product that can catch fire if its to close to heat or flames
Poisons: Toxins that if taken internally can cause death
Caustic: Anything that can cause severe burns such as lye
Reactivate: Any products that can explode near a heat source
Below is a partial list of household hazardous waste hazardous. This list comes form this EPA website:
Oven cleaners
Bleach
Pool chemicals
Motor oil
Bug sprays
Stains and finishes
Fluorescent light bulbs
As mentioned above Easy Dumpster Rental cannot haul hazardous materials. However we can help you with your recycling needs. We have many dumpster-bin sizes that can easily help you take your recyclables to either a recycling center or a landfill. And this method of hauling is a lot more practical and less expensive that renting a pick up truck. A pickup truck most likely is going to take many trips to a recycling center. And this is just a waste of time and money, where we can do it all in one trip. Ordering a dumpster-rolloff is a one step process and we promise and guarantee on time delivery and pick up. Plus the lowest prices in Pittsburgh. So let us handle all of your hauling needs. We have been in the dumpster-rolloff business for over 15 years and have rented over 100,000 dumpster-containers, so we feel quite confident of our ability to offer you the best service in the area. So give us a call and lets us be your dumpster choice for all of your recycling or trash needs.
It's that easy!
Call Our Team Now
1-888-792-7833