Dumpster Rental in Scranton, PA
Super Savings + Best Service on Open Top RollOffs
Click To Call 1-888-792-7833Click For Email Quote
Why We Offer Unique Roll Off Dumpster Service In Scranton:
Make a wise decision today and get your next dumpster from Easy Dumpster Rental. Why? Because we offer the best customer service in Scranton with the most highly trained sales staff in the industry.
Rapid service to your site and always on time pick up and delivery. No excuses, just results
Rolloffs in a variety of sizes to aid you with any size project, no matter if its big or small
Get a quote at the speed of lightening and with the added convenience of online quotes
Have a question about our company then check out our FAQ page or simply give us a call
No hidden fees or hassles when you order from us. We are a professionally run business
Dumpster Rental Pricing in Scranton is Based on Many Different Factors
To Receive The Lowest Pricing, Call For A Customized Quote Now 1-888-792-7833
Save With Us Between $10 And $80 On Your Dumpster-Rolloff Rental Cost:
Tired of broken promises when it comes to prices. That will not be an issue with our company. Our flat rate pricing model prevents this issue from ever arising. What you see is what you pay. Period.
We are here to save you money not to put a few extra bucks in our pocket
We will match or beat any competitors prices and that is an offer that is hard to beat
We have dumpster rentals that are ideal for the residential or condo homeowner
Never pay high prices on a rental rolloff again. We keep our prices low to help you save money
Please call us now and find out why we are the fastest growing rental dumpster company in the U.S.
Earn Up To $50 | Share / Like Below
Click To Call 1-888-792-7833
Click For Email Quote
10 Yard Dumpster (2 TONS) 4,000LBS
Dumpster Calculator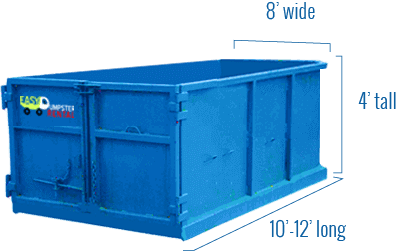 Easy Dumpster Rental
20 Yard Dumpster (3 TONS) 6,000LBS
Dumpster Calculator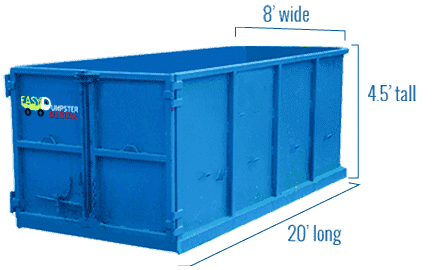 Easy Dumpster Rental
30 yard open top rolloff is the contractors most frequent choice out of our inventory and will accept around 270 wheelbarrow of garbage.
30 Yard Dumpster (4 TONS) 8,000LBS
Dumpster Calculator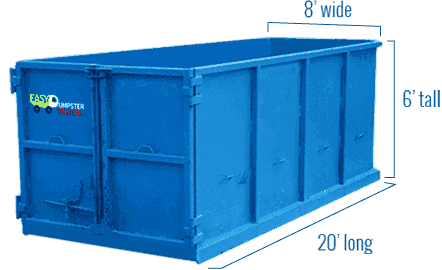 Easy Dumpster Rental
40 Yard Dumpster (5 TONS) 10,000LBS
Dumpster Calculator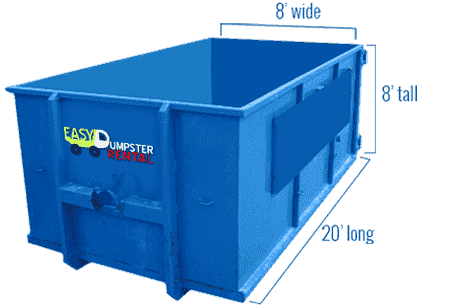 Easy Dumpster Rental
Few Facts About Scranton
Scranton was founded in 1856 and is the 6th largest city in the Keystone state. The city has many landmarks and attractions including the Electric City Trolley Museum. The founder of Rite Aid, Alex Grass, who built one of the largest drugstore chains in America and Charles Sumner Woolworth, the founder of F.W. Woolworth Company both hail form Scranton. Penn State University also has a branch of its university in Scranton.
Landfill Location In Scranton, PA
Scranton is a city in Northeastern Pennsylvania. It's one of the largest cities in the Commonwealth of Pennsylvania and the county seat of Lackawanna County. Alliance Landfill is a municipal solid waste landfill operated by Waste Management under the guidelines of the US Environmental Protection Agency and the Pennsylvania Department of Environmental Protection (PADEP).
Alliance Landfill
398 S. Keyser Ave.
Taylor, PA, 18517
Email: cseasternpa@wm.com
Phone: 800-869-5566
Customer Disposal Hours:
Weekdays 7:30 a.m. to 3:00 p.m
The landfill will accept most non-hazardous household items from county residence. Infectious, hazardous, unprocessed medical, radioactive, or liquid wastes are not accepted.
Recycling In Scranton, PA
The City of Scranton provides single stream recycling to its resident. This means that residents are allowed to place all glass, metal containers, plastic and other recyclables in the same bin for collection. Regular trash should not be placed in recycling bin. Recycling bins can be pick up at 101 West Poplar Street, Scranton, PA 18509.  The Recycling Pickup Schedule is available on the website.
Accepted items include:

Glass bottles
Steel cans
Newspaper
Plastic bottles
Magazines
Office paper
Prohibited items are:
Plastic bags
hanging files
light bulbs
plastic binders
electronics
gum
straws
Hazardous Waste Disposal in Scranton, PA
Household Hazardous Waste Collection events are held throughout Lackawanna County annually. Scranton residents can attend these events to dispose of household hazardous waste safely. Household hazardous waste are items that are considered to be flammable, explosive, toxic or corrosive.  Contact Lackawanna County's Office of Environmental Sustainability at 963-2017 for more information.
Here is a shortlist of household items that are classified as corrosive, toxic, poisonous or explosive:

Cleaners
Automotive fluids, fuels & oils
Compact fluorescent bulbs
Automotive batteries
Mercury-containing thermometers
Mercury-containing thermostats
Waste fuels & solvents
Waste oils
Fluorescent tubes
Yard Waste
Yard waste such as branches, grass clippings and leaves can be taken to the Lackawanna County Recycling. Address and hours are listed below.
3400 Boulevard Ave
Scranton, PA 18512
570-963-6868
Bulk Waste
Contact Lackawanna County's Office of Environmental Sustainability at 963-2017 for information on bulk waste disposal.
Ordering A Dumpster Is As Simple As Pie
Easy Dumpster Rental makes ordering a rolloff-dumpster is easy as pie. After you make the decision that a rolloff is what you need for hauling away your trash, just give our office a call. We will ask you a few questions about what you are trying to accomplish and then we will input some data into our roll off weight calculator. The calculator helps insure that you get the right size dumpster for your project and not over pay for a larger dumpster. In our inventory we carry 4 dumpster sizes, 10, 20, 30, and 40 cubic yard bins that can handle any size job.
So, if your planning on doing a small residential bathroom rehab job or you are in the construction industry doing a demolition project we have all of your needs covered. We are a one stop shop. After we suggest a bin-container size you will be given a quote. Easy Dumpster Rental uses a flat rate pricing model. This is important because you will know exactly what the dumpster rental price will be and can help in planning your budget.
Another advantage of a flat rate pricing model is that you will not see, at the end of the contract period, any surprise surcharges to your bill. All our prices are transparent. This will give you the confidence that you know what you are paying for. And in the spirit of transparency, our sales team will be glad to breakdown our prices for you. Next, all you have to do is inform us of a delivery date. We recommend to go to your local lumber store and to pick up some plywood or planks to put under the wheels of the dumpster-container.
This will help eliminate any damage to your lawn or driveway, dumpsters do get quite heavy. The ideal spot of your rolloff-container is to put it in the street. But ensure you check with your local government officials to see if that is a viable option and to check if you need permits.  After you have completed your project just give us a call or go online to request a pick up. That is all there is to it. We endeavor to make the ordering process super simple and as smooth as possible. Give our company the honor of serving you. You will be thrilled you trusted us for your trash removal. And we guarantee all of prices and services.
It's that easy!
Call Our Team Now
1-888-792-7833