Dumpster Rental in Providence, RI
Budget Busting Roll-Off Rental Prices
Click To Call 1-888-792-7833Click For Email Quote
For The Highest Quality In Bin Rental Service In Providence:
We guarantee our customer's satisfaction. And we don't take this lightly. We work hard every day so you don't have to. Our reputation is the line on every pick up and delivery. So go with the company that cares.
Get a container quote in 2 minutes or less
We provide construction dumpsters for the big time projects
Headache free ordering process is a given with our friendly knowledgeable team
If you need help with your recycling we service the residential community
A FAQ page to help you get the answers you need
Dumpster Rental Pricing in Providence is Based on Many Different Factors
To Receive The Lowest Pricing, Call For A Customized Quote Now 1-888-792-7833
Save With Us Between $10 And $150 On Your Dumpster Rental Cost:
If the lowest prices in the industry is something you find attractive then make Easy Dumpster Rental your first call and rental provider of choice. We literally have thousand of repeat clients return to us every year.
A simple to use canister weight calculator so you get the right size container for the job
All of our rates are transparent, not opaque like other companies trying to pull the wool over your eyes
We will match or beat all competitors prices
Over 15 years in the sanitation industry and as result we know what we are doing
Give us a call ASAP and start saving immediately
Earn Up To $50 | Share / Like Below
10 Yard Dumpster (2 TONS) 4,000LBS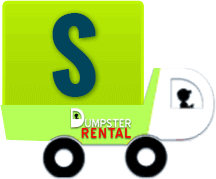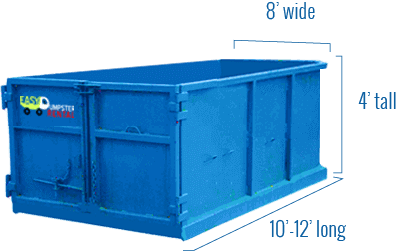 Easy Dumpster Rental
20 Yard Dumpster (3 TONS) 6,000LBS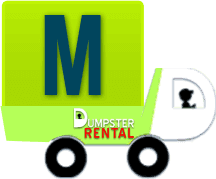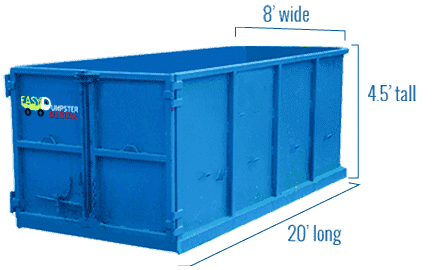 Easy Dumpster Rental
30 Yard Dumpster (4 TONS) 8,000LBS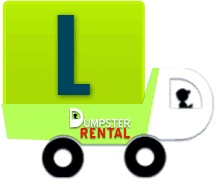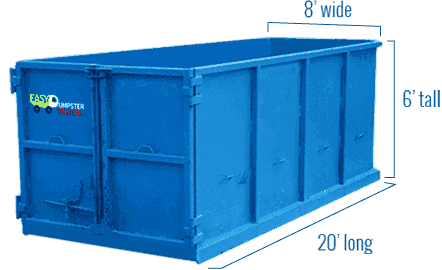 Easy Dumpster Rental
40 Yard Dumpster (5 TONS) 10,000LBS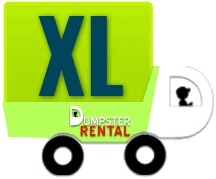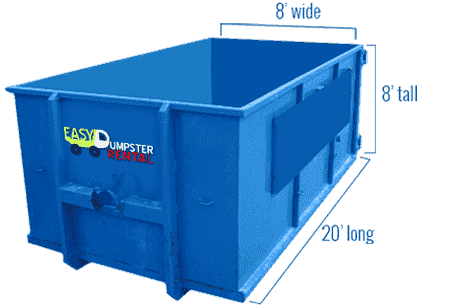 Easy Dumpster Rental
Landfill Location In Providence, RI
Providence is the capital of Rhode Island. As the most populous city in the state, proper solid waste disposal solutions are essential to protect the environment.  The city is located within close proximity to the Central Landfill so residents can easily drop-off waste that has not been hauled away by city haulers. Location and contact information for the landfill is listed below.
Central Landfill
65 Shun Pike
Johnston, RI 02919
401-942-1430
Monday through Friday from 6:00 a.m. to 3:45 p.m.
Saturday from 6:00 a.m. to 12:00 p.m.
Contact 401-942-1430 to find out about the list of items that are accepted at the landfill.
Recycling In Providence, RI
It's important to recycle in order to reduce environmental pollution. For this reason, the Rhode Island Resource Recovery Corporation has launched a recycling program to make it much simpler for Rhode Island residents to recycle. Now residents can recycle more plastics and mix recyclables in one bin together. Check out RecycleTogetherRI.org to see all of the details and call the Department of Public Works at (401) 467-7950 for recycling bins.
Below are some recyclable items:
Mixed Paper
Mail
Envelopes
Magazines catalogs
Phonebooks
Paperbacks
Cards
All newspaper
Cardboard boxes such as cereal, cracker, or cookie boxes
Egg cartons
Shoe boxes
Gift boxes
Below are some non recyclable items:
Window glass
Aluminum foil
Light bulbs
Paint cans.
Aerosol cans
Drinking glasses
Hazardous Waste Disposal
Paints and other hazardous waste items cannot be recycled or disposed of with regular trash. To dispose of these items, call Rhode Island Resource Recovery Corporation to set up an appointment for disposal of household hazardous waste at 942-1430. Residents of Rhode Island can also deliver tires to RI Resource Recovery's small vehicle area for a low cost of $7 per tire. Go here for more information.
Acceptable Items:
Varnish remover
Solvents
Flammable oils
Gasoline
Kerosene
Antifreeze
Car wax
Motor oil
Household batteries
Photography chemicals
Fluorescent light bulbs
Pool chemicals
Air freshener
Aerosols
General cleaning agents
Furniture cleaner
Shoe polish
Pet supplies
Dry cleaning agents
Mothballs
Unacceptable items:
Ammunition
Gun powder
Explosives
Radioactive materials
Bio-infectious material
Bulk Waste Pickup
Bulk waste items include tables, shelves, chairs, bedside stands, and other common household furniture. These can be disposed of by contacting the Waste Management call center at 1-800-972-454.  It's always best to call least twenty-four hours before your regular trash collection day to schedule a pickup.
Yard Waste Disposal
The City of Providence Department of Public Works launches the free yard debris collection program during the month of April annually. Residents are asked to dispose of yard waste such as leaves and grass in biodegradable bags and tree limbs, sticks, and branches in small bundles cut to 4 feet or smaller. Residents are asked not to place yard waste in big green recycling cans. Yard waste placed in recycling bins will result in a $500 fine to the property owner.
Some Cool Facts About Providence
Providence was founded in 1636 and is the largest city in Rhode Island with a population of 1.6 million residents and it is one of the oldest cities in The Untied States. The city is home to the aerospace giant, Textron and United Natural Foods plus eight hospitals. The town is also home to the Ivy League school, Brown University. Some famous people from Providence include composer Bill Conti, who wrote the theme music for the movie "Rocky," Albert Martin who fought at the Alamo, and Damien Chazelle who wrote and directed the Oscar-winning musical "La La Land."
Why You Should Choose Easy Dumpster Rental
Over 15 years ago our founder decided that there needed to be a dumpster company that would look out for the customer and not just care about making money. From these very humble beginnings, we have become one of the fastest and most reliable container rental companies in America. We accomplished this feat by having an ethos that shared his vision of a company that put integrity and hard work above everything else. And he focused on providing the best customer service that could be found. He pledged to have the following 3 standards:
Provide the lowest pricing in the industry
Always be on time for delivery and pick ups
And to treat every customer with dignity and respect
And these 3 exemplars would serve Easy Dumpster Rental very well indeed. We are currently one of the fastest growing container companies in America. We have built a loyal following where each year thousands of our clients return for their bin needs. We guarantee all of our services and prices.
And, we will beat or match all competitors prices. Our pricing model is transparent and we never add on fees. the quote you receive from our sales team is what you will see on your invoice.
And speaking of our sales team, they are the absolutely the best in the industry. We just don't hire anyone who walks-in off the street. Our employees must have experience in the sanitation business. In addition, they most be highly knowledgeable and respectful of all of our customer's needs.
And we have made super easy to order a bin from us. Just give us a call, tell us a little about your project and in a few minutes, we will have a quote for you. With our easy to use dumpster weight calculator, we will have the exact rolloff you need. All you have to do next is give us a delivery date.
Our team of experts will give you advice on how to load your bin to maximize the volume, the best place to place your canister on your site and recommend to go to the local lumber store to purchase some plywood or planks to place under the wheel of the roll-off.
Unless of course, you are going to place the dumpster on the street. Which by the way is the ideal spot. But before you do this, contact your local government officials to get their okay and to see if you need any permits. Once you have completed your job, you have 2 options:
We have bin rentals in 4 sizes and that can meet the rigors of any job. We provide both residential and construction dumpsters. So give us a call and let us help you move your debris or trash the Easy Dumpster Rental way, EASY of course.
It's that easy!
Call Our Team Now
1-888-792-7833