Dumpster Rental in Charleston, SC
Get Cost Effective Rentals Now!
Click To Call 1-888-792-7833Click For Email Quote
Why it is wise decision to use Easy Dumpster Rental in Charleston:
Our major goal is to have customers that feel they have chosen the right company to rent from. We know you will be glad you chose us. Why? Because every customer is important.
A headache free renting process
Variety of dumpster sizes to choose from
With 15 years of experience, we know what we are doing
Same day service available
We provide both residential and construction rolloffs
Rolloff Dumpster Rental Pricing in Charleston is Based on Many Different Factors
To Receive The Lowest Pricing, Call For A Customized Quote Now 1-888-792-7833
Would like to save up tp $50? Pick up the phone and Save:
When saving money is important to you, and time is of the essence, we put these two factors together to help you have more of both.
Bottom line flat rate pricing model
All fees are calculated upfront
We match competitors prices
Simple to use dumpster calculator
All rates are transparent. Call us now!!!
Earn Up To $50 | Share / Like Below
10 Yard Dumpster (2 TONS) 4,000LBS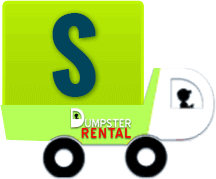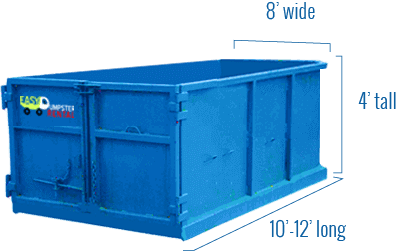 Easy Dumpster Rental
20 Yard Dumpster (3 TONS) 6,000LBS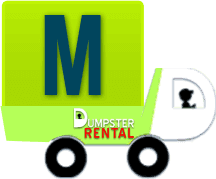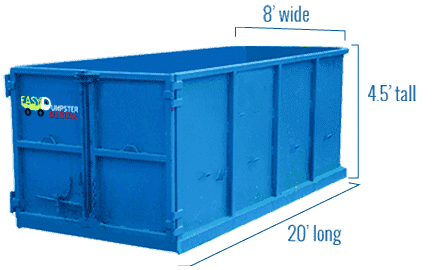 Easy Dumpster Rental
30 Yard Dumpster (4 TONS) 8,000LBS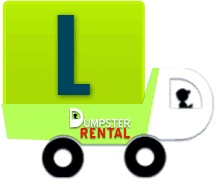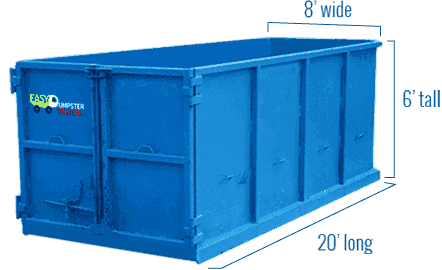 Easy Dumpster Rental
40 Yard Dumpster (5 TONS) 10,000LBS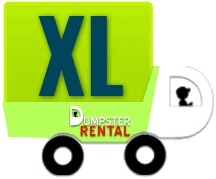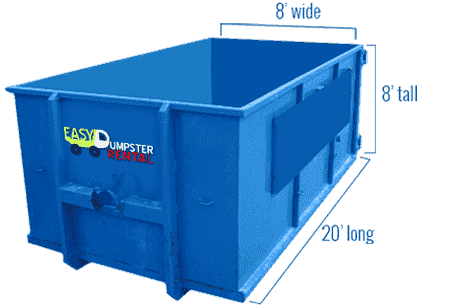 Easy Dumpster Rental
How you can save money on renting a dumpster
There a few you things you can do to help you from taking a bath financial when renting a bin. Don't just settle on the first rental company you call. They will tell you that nobody can beat their price. That is hogwash. Of course, they are going to try to manipulate you on the phone and use heavy handed sales pitch to convince you that they have the best prices. If you are smart you will shop around. And Easy Dumpster Rental encourages this process. Because we are confident no one can beat our prices and we will do our best to match any competitors price.
Try to ensure you get the right size bin for the job. Don't over think this. We will do the calculating for you and make sure that you have the correct size bin for your project. With a few simple questions and our special calculator, we will fit you to a tee.
Understand the rental agreement. Especially when it comes to the rental period. You can be charged late fees if the dumpster is picked up on the end of contract day and you needed more time. To avoid this charge, call us if you think you may need the dumpster longer than agreed upon. We will work with you and find a perfect solution.
When you call us and we agree on the bin size you need and you told us there was only going to be dirt in the bin to haul away and you add heavier materials, this could add extra expenses. If you decided to add heavier materials such as lumber or concrete to the mix you will be charged extra for dumping fees. So be careful that what you say is going into the dumpster doesn't deviate from what was agreed upon.
Inquire about recycling options. It is a lot less expensive to have a dumpster go to a recycling center that it is to a landfill. So you possibly could  save money pursuing this option. And that is the name of the game. Saving money for a client makes for a happy customer and a customer for life.
What constitutes hazard waste
The following items are considered hazard by the government and most be disposed at facilities that specialize in handling these materials. For your information, it is against the law to put hazardous waste in a dumpster.
Herbicides
Flea repellents
Metal cleaners
Oven cleaners
Fluorescent light bulbs
Enamel based paint
Driveway sealer
Check with your local government for a complete list.
Where and how to dispose of Hazardous Waste in Charleston
Charleston County has numerous location to drop off household hazardous waste. Below is a partial list from the County website.
Maxville Road Convenience Center
6380 Maxville Road
Awendaw, SC 29429
Bees Ferry Convenience Center
Bees Ferry Road Charleston, SC 29414
Mon. – Sat. 7:30am – 6pm
Sunday 1pm – 6pm
Signal Point Road
Charleston, SC 29412
Tue. – Sat. 10am – 6pm
Closed Sunday and Monday
Charleston County Recycling
13 Romney Street Downtown Charleston, SC 29403
Mon. – Fri. 8am – 5pm
Closed Saturday and Sunday
The following drop-off centers will accept business-related hazardous waste. A complete list can be found on the Charleston County website.
Awendaw
Maxville Road Convenience Center
6380 Maxville Road, 29429
McClellanville
River Road Convenience Center
1775 River Road, 29458
Hazardous waste is basically any item that can be thrown away and cause harm to the environment. This can include batteries, pool chemicals, detergents, bleach and ant sprays to name just a few. Most  people don't even have the foggiest notion that they are handling or using a hazardous material. And herein lies the problem. The importance of carefully reading labels and disposing of hazardous materials can't be emphasized enough. Other things we can do is find alternatives to products we are currently using.
EarthEasy is a website that is full of alternative products to help keep the planet green.They suggest using baking soda as a cleanser and it softens water. Using lemon juice, it is considered one of the best green products to use in fighting household  bacteria. Cornstarch can be used to clean windows and is great for shampooing rugs. And for cutting grease try white vinegar. These are just a few simple substitutions you can use and it will go a long way in cutting down on household hazardous waste. We might not be able to put a dent into big business hazardous waste but we can take small steps and control our little green acre.
 Help keep Charleston clean and recycle
Let's begin our journey of recycling in the beautiful city of Charleston with what can be recycled. The Charleston County website spells out for their residents allowable materials. Below is a small sampling.
Magazines
Newspapers
Coupons
Posters
Sticky notes
Milk jugs
Paper egg cartons
Now let us look at the prohibitive items:
Batteries
Light bulbs
Electronics
Medical waste
Propane tanks
Motor oil
The Environmental Management Company oversees the picking up and recycling of items for the city of Charleston. They are located downtown at 13 Romney Street. They employ a process called single stream recycling. Which basically means you can put all your recyclables in one bin. No separation is needed. So there is no sorting required. Which makes it all that much easier to recycle. All you have to do is place the bin on the curbside and the recycling company will do the rest. They have a great video channel on YouTube with helpful tips on recycling and other topics regarding bulk trash.
Governments make it easy to recycle. And that is good for the community at large. Recycling protects not only our oceans, lakes, and rivers. Cleaner, healthier city impacts property values, increases tourism and helps the city grow. We all desire to live in vital, vibrant community where we can be proud to live. Charleston is one of the most beautiful areas in the country because the citizens are dedicated to having a green city and a government that is firmly behind this initiative to keep Charleston beautiful. When the government and the citizens pull together their manpower and resources the results can be stunning. Educated all citizens on the dangers of household hazard waste and the importance of recycling will have an impact for generations to come. When the children are taught the lessons and benefits of a greener society it will create a lasting legacy.
On the City of Charleston city hall, the website has a page dedicated to Frequently Asked Questions. And it answers important questions such as; Where can I dispose of old appliances? What should I do with scrap metal? And, How should medical syringes be handled? This page is very useful for residents and will answer many questions that you may have.
It's that easy!
Call Our Team Now
1-888-792-7833