Dumpster Rental in Columbia, SC
Get Dumpster value that is unparalleled!
Click To Call 1-888-792-7833Click For Email Quote
Why We Offer Unique RollOff Dumpster Service:
Have a rental experience that will put a smile on your face. A company dedicated to promoting a win-win situation and this is the goal of Easy Dumpster Rental. Great value with time-saving service.
We believe our services are supreme
A multitude of dumpster sizes
Sales reps who know their trash
Got questions? We have answers
Fast accurate quotes
Dumpster Rental Pricing in Columbia is Based on Many Different Factors
To Receive The Lowest Pricing, Call For A Customized Quote Now 1-888-792-7833
Save up to $50 when you order with us:
If affordable pricing is important to you then Easy Dumpster Rental will make it happen. Share this page to your favorite social networks and earn $50 NOW.
No surprises in our fees.
Our prices are flat rate
Industry experience gives us an advantage when it comes to cost
We rent both construction and residential rolloffs with a guarantee best price in the biz
Save time and money by calling us now
Earn Up To $50 | Share / Like Below
10 Yard Dumpster (2 TONS) 4,000LBS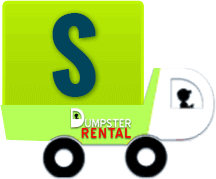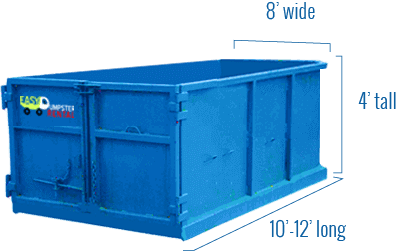 Easy Dumpster Rental
20 Yard Dumpster (3 TONS) 6,000LBS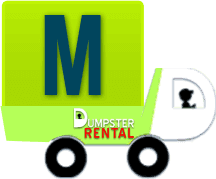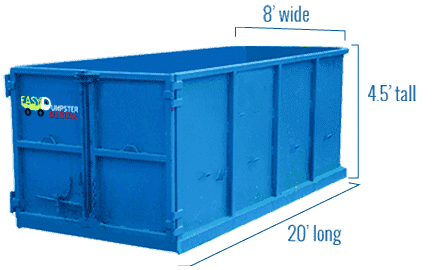 Easy Dumpster Rental
30 Yard Dumpster (4 TONS) 8,000LBS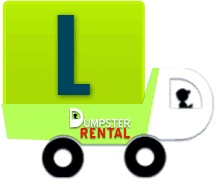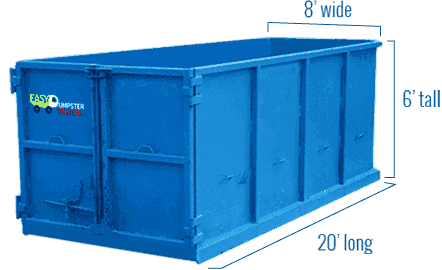 Easy Dumpster Rental
40 Yard Dumpster (5 TONS) 10,000LBS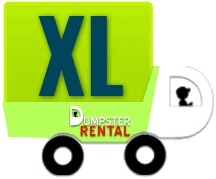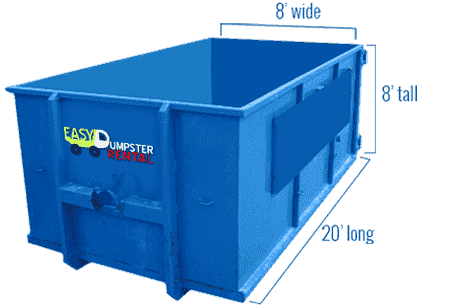 Easy Dumpster Rental
Where to find a landfill in Columbia
The city of Columbia is located in Richland County and they have two landfill drop off locations for your convenience.
One is located at:
1070 Caughman Road North
Columbia, SC 29203
Telephone (803) 576-2390
The hours of operation are:
Monday through Friday 7:00 a.m. until 4:30 p.m.
Saturday 7:00 a.m. until 12:30 p.m.
The second landfill is located at:
Lower Richland Drop-Off Center
10531 Garners Ferry Road
Eastover, SC 29044
Telephone (803) 776-2324
And their operations hours are:
Monday through Saturday 8:00 a.m. until 5:00 p.m.
Sunday 12:30 p.m. until 5:00 p.m.
If you have any questions concerning landfills, what can be dropped off, etc…The Richland County Ombudsman can be reached at (803) 929-6000.
It would be prudent to call ahead before heading to your local landfill to see what they will or will not accept. Also, it is good idea to inquire about the costs or fees to drop off waste.
Why It's a Great Idea to Rent a Residential Dumpster
When driving around most cities in America or your hometown, you will inevitably go past a new high rise going up or an old one coming down. And you will notice that the construction company will have a dumpster on site for hauling away the debris they accumulate. What many people don't realize is that they too can have the convenience of a dumpster to aid in taking away trash or debris. And it could be something as simple as a kitchen remolding job.
Easy Dumpster Rental in Columbia offers rolloffs for residential use. And we offer 4 sizes to choose from. From a 10-yard dumpster to 40-yard rolloffs we can handle any size job. Why borrow or rent a pickup truck to carry away your waste? What a headache and time-consuming activity. You may have to make a dozen trips to a landfill in a truck and dropping off garbage at a landfill usually incurs fees.
By renting a dumpster from us you will save a lot of time and expense. And we make renting such a simple process. All you have to do is give us a call, we will ask a few simple questions about your project and use a calculator to tell the exact size of a bin you need to rent. And don't worry, our fees are transparent.
After you have made the decision to rent from us, the next step is just to tell us when you would like it delivered and picked up. Also, very important, where on the property you would like us to place the bin. We will also tell you how to ideally load the rolloff and how to protect your yard from any damage. Imagine all the free time you will have by renting a dumpster and the money you will save. We guarantee our prices and at Easy Dumpster Rental we encourage you to shop around. We will match or beat the competition's prices.
So do yourself a favor and call us now. And if you do, you can save up to $50. Sounds great doesn't it? Call us and let us put a smile on your face.
What is considered Hazardous Waste in Columbia 
The list below of hazardous waste materials are prohibited to be put into dumpsters. Plus, it is a good idea to know what is and isn't hazardous waste. The EPA is great starting point for understanding the potential dangers of hazardous materials and the link that is highlighted will take you to a page where they discuss chemicals and toxins. Below is a partial list for your convenience.
Drain cleaners
Mercury thermostats
Batteries
Shower cleaners
Pool chemicals
Finishes and stains
Furniture strippers
Some of these items may surprise you. But our homes are full of toxins and chemicals that if not used properly can cause major health issues. We will discuss disposal methods in the next section.
Options for Disposing of Hazardous Waste in Columbia
Columbia makes it convenient for residents to get rid of their hazardous waste materials. The county maintains two major drop off sites. Columbia residents are fortunate in this regard because the  County of Richland had the foresight to provide these facilities. This makes it very convenient so you don't have to drive to another county or travel across the state in search of a hazardous waste landfill.
1) 1070 Caughman Road North
Columbia, SC 29203
Telephone (803) 576-2390
The hours of operation are:
Monday through Friday 7:00 a.m. until 4:30 p.m.
Saturday 7:00 a.m. until 12:30 p.m.
2) Lower Richland Drop-Off Center
10531 Garners Ferry Road
Eastover, SC 29044
Telephone (803) 776-2324
And their operations hours are:
Monday through Saturday 8:00 a.m. until 5:00 p.m.
Sunday 12:30 p.m. until 5:00 p.m.
Please do your self a favor and contact theses sites before making the trip. They will be happy to tell you what is accepted and what not to drop off. Also, they will tell you the fees for dropping off materials.
Hazardous waste is a major problem in this country. So it is imperative that it is handled properly. It is also a great idea to look for alternative solutions for the products you use everyday. There are plenty of websites, including Inhabitat. They offer alternative products so that you will have a greener environment and protect your family from bringing these dangerous items into the home in the first place. Always and don't take the following advice lightly, READ THE LABELS. They will instruct you in how to use the product,ie, proper ventilation and how to dispose of the item. So, get educated, be safe and be Greener. Start making your home a cleaner environment.
Keep Columbia Clean by Recycling
The City of Columbia city hall has put together a page to help you with your recycling. Most items can be put right into the city provided bin and you just take it to the curb. Simple. They even have what they call a Waste Wizard that walks you through the recycling process based on your address. Very Cool.
Recyclable items include:
Plastic bottles and jugs
Cardboard
Steel and empty aerosol cans
Glass
Cartons
Aluminum
Paperboard
[list]
Check the website for a full list of items.
There is a page dedicated to drop off sites that the city will not pick up. Items such as:
[list]
Tires
Used motor oil
Electronics
Bulbs
Clothes, shoes, books, and toys are collected at the Public Works Building Located at 2910 Colonial Drive
And the Animal Services Building which is located at 17 Humane Lane
If you have any questions about recycling in the city of Columbia you can contact the Recycling Coordinator located at
2910 Colonial Drive
(803) 545-8303
It's that easy!
Call Our Team Now
1-888-792-7833