Dumpster Rental in Hilton Head, SC
Get Rolloffs for a Song and a Dance
Click To Call 1-888-792-7833Click For Email Quote
Reasons we are the most reliable dumpster company in the U.S.:
Great customer service isn't just a catch phrase with Easy Dumpster Rental. We mean business. And keeping you a happy customer is our main concern. Give us a try and you will soon find out that pleasing you is all we think about.
Over 15 years in the sanitation business
We provide residential dumpster service
Rentals in 10, 20, 30, and 40 yards
Professional sales team
Get a quote in minutes; online or over the phone
Dumpster Rental Pricing in Hilton Head is Based on Many Factors
To Receive The Lowest Pricing, Call For A Customized Quote Now 1-888-792-7833
Save up to $100 by making that call now:
Our Brand is a name you can trust and we promise great prices. Trusting a company is not always an easy decision. But our 15+ years of renting dumpsters should give you the confidence you need to believe in us.
Our "price is right"
We beat competitors pricing
Fees are upfront and transparent
Experience + Industry knowledge = savings for you
What are you waiting for? Call us ASAP
Earn Up To $50 | Share / Like Below
10 Yard Dumpster (2 TONS) 4,000LBS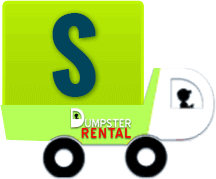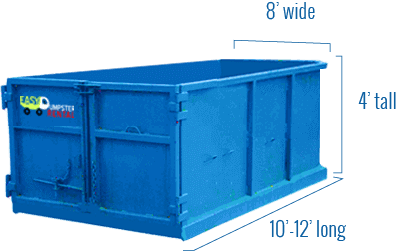 Easy Dumpster Rental
20 Yard Dumpster (3 TONS) 6,000LBS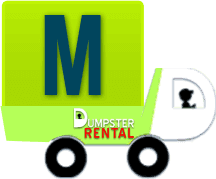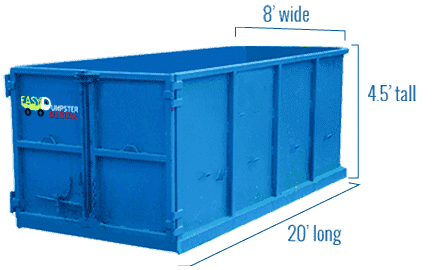 Easy Dumpster Rental
30 Yard Dumpster (4 TONS) 8,000LBS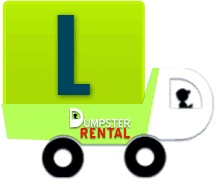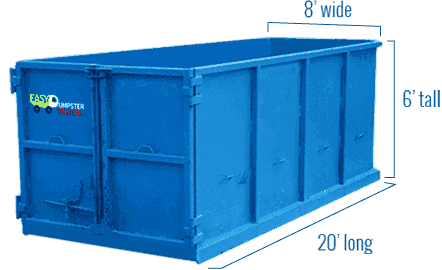 Easy Dumpster Rental
40 Yard Dumpster (5 TONS) 10,000LBS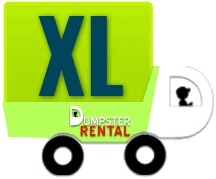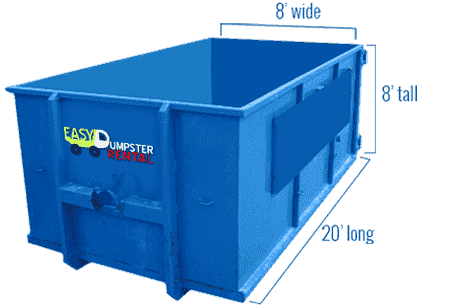 Easy Dumpster Rental
Drop off/landfill locations for Hilton Head
Because Beaufort County currently does not have a Class 3 landfill, the county suggests that residents use the City of Hickory Hill landfill located in Jasper County. Hilton Head and Beaufort County residents can find more information at the Jasper County website.
The City of Hilton Head has a Convenience Center for solid waste. It is located at:
Convenience Center
26 Summit Drive
Hilton Head Island, SC 29928
(843)681-3731
Operating Hours:
Open every day from 7:30am to 7pm.
Closed on Wednesdays
The County of Beaufort has 11 Convenience Centers where residents can drop off their household solid waste and yard waste.
The City of Beaufort City Hall is located at:
1911 Boundary St, Beaufort, SC 29902
The number to use to reach the solid waste department is:
(843) 525-7054
Please note that The County of Beaufort mandates that commercial businesses must contract with a private hauler for their disposal needs.
A Smarter Waste Removal Option
Consider this scenario. You have a 2 car garage so full of junk you have accumulated over the years and you can't even think to park your car in there because there isn't any more room. You have dreaded and put off for many years to roll up your sleeves to tackle the problem head on. It just seems so overwhelming. and one of the many questions that probably you have considered is, how do I begin to get this junk to a landfill or recycling center?
The thought of borrowing a friends truck, if he will loan it to you is not always the best solution. Or, the cost of renting a truck for who knows how many days can hit the pocket book hard. Plus, the thousands of trips you are going to have to make to either to the recycling center or landfill is going to wear you out. And you must factor in any fees the landfill may charge. It is a lot to consider and would make anyone depressed thinking about all the planning that has to take place. Forget it!
This is where using a dumpster makes perfect sense and is the ideal solution. Easy Dumpster Rental is the solution to all your headaches. With one quick phone call, we will be able to size up the situation for you. Our highly trained sales rep will ask a few questions and we will plug the answers into a calculator and find the perfect size bin for your needs. We have 4 sizes to choose from; 10, 20, 30, and a 40- yard dumpsters that can handle any job. We will not dicker around with prices and we can match or beat any of our competitors prices. All pricing is transparent and is a flat rate model. Then all you have to do is tell us when you want the bin delivered and presto half your problems are solved. And we will pick it up whenever you are ready. We will even tell you how to fill it properly. Simple, convenient, and a great money saving solution to all your disposal needs. Call us now and get that garage spanking clean.
What Hilton Head City Considers Hazardous Waste
Hazardous wastes comes in many shapes, forms, and sizes. Most people do not realize the extent of the products they bring into their homes is deemed hazardous materials. So we have compiled a list for your edification, and to help protect the ones you love.We hope this is insightful.
Oven cleaners
Drain cleaners
Herbicides
Antifreeze
Home heating oil
Batteries
Fixatives
Do yourself a huge favor and study this list. The more information you arm yourself with the better defensiveness you will be able to deploy.
How to dispose of Household Hazardous Waste
The City of Hilton Head and along with the County of Beaufort residents have a ton of information and disposal sites thanks to the City leaders at Hilton Head City Hall. 
The following items are a small representation of hazardous waste materials accepted at various locations throughout the city and county.
Here is a sampling of items Hilton Head considers hazardous:
CFL lightbulbs
Gasoline
Chemicals
Varnish
Because the city has what is called a Hilton Head round up day to collect hazardous waste, which happens periodically, the residents have a few options to dispose of these items and a few suggestions to help you handle these waste materials properly.
Hazardous waste is an important topic to be familiar with. Our wonderful cities cannot continue the burden of dealing with all these materials. We are running out of space for landfills and the like. Landfills are not a panacea, because they have risks. Even though the EPA has set strict guidelines in planning hazardous waste sites, things still can go wrong. For example, it is almost impossible, even with liners and underground water monitors, to completely prevent leaching of hazardous waste into our ground water. Incinerators, burning at a very high heat, release toxins into the air. Though scientists are beginning to capture more and more of these harmful particles, they still have a long way to go before our air quality is like heaven. We are making progress and moving in the right direction that is good for everyone.
Let us all help in the recycling effort in Hilton Head
The city Hall of Hilton Head has posted on their web site the main recycling center for residents of the city. The recycling Center is located at: Convenience Center -26 Summit Drive – Hilton Head Island, SC 29928 – (843) 681-3731
Open 7:30 a.m. to 7:00 p.m. Monday, Tuesday, Thursday, Friday Saturday, Sunday and Closed Wednesday and on Beaufort County Holidays.
The acceptable items for recycling include but are not limited to the following:
Bagged household garbage
Clear, brown, and green glass
Oil
Appliances
Please be sure to visit the site for more items that can be recycled.
They also have a great article on how to Reduce, Reuse, and Recycle. Some of the helpful hints suggested include using a reusable bag instead of a plastic bag which contains harmful fossil fuels. Plus these plastic bags take forever to breakdown.
Another idea posted is to reuse items that have already been recycled. This will dramatically cut down on waste. And of course, recycle. We have already mentioned where to recycle in the city but the county of Beaufort has other sites for your convenience.
The Beaufort County website mentions many items and where to drop them off. There are 11 sites where you can do your recycling. This page lists them all and their operating hours and they include a map.
The importance of recycling in keeping Hilton Head beautiful can't be stated forcibly enough. Our oceans, rivers, and underground water must be protected at all costs. The government can provide you with ideas, drop off centers, and a menu of recyclable items. But it us up to the residents to ensure that they are taking responsibility in their own backyard, so to speak.
Who wants to go to the beach and see plastic bottles and so forth making the seashore an eyesore? Do you realize somewhere in the middle of the Atlantic Ocean is a plastic sea on to its self? And estimates of the size is comparable to the area the comprises the lower 48 states. And, what happens when it decides to wash up on the Eastern or Atlantic Seabords? It is going to get ugly. So get educated and recycle all you can. Let us all do our part to protect this fragile environment.
It's that easy!
Call Our Team Now
1-888-792-7833