Dumpster Rental in Mount Pleasant , SC
No Better Rental Company in South Carolina
Click To Call 1-888-792-7833Click For Email Quote
Our Unique Dumpster Service Helps Us Standout From the Crowd:
We put our reputation on the line with every rental. We have rented over 50,000 dumpsters. And we will save you money.
Rent from the very best company bar none
Effortless dumpster rental service
No migraines when you deal with our rental experts
Happy customers who refer us to their neighbors
Adding value is our motto
Dumpster Rental Pricing in Mount Pleasant is Based on Many Factors
To Receive The Lowest Pricing, Call For A Customized Quote Now 1-888-792-7833
Rent from us today and save up to $50:
Trust us with our on-time rental delivery service. Protecting our brand is our number one priority. This is accomplished by keeping our word on prices and delivering on the promise to giving you what you ask for.
Hassle free quotes
Hidden fees don't exist
Best dumpster price guaranteed
We match or beat competitors prices
What are you waiting for, call now and save
Earn Up To $50 | Share / Like Below
10 Yard Dumpster (2 TONS) 4,000LBS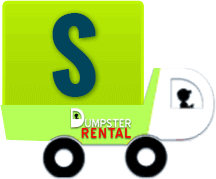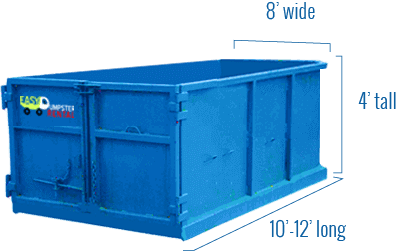 Easy Dumpster Rental
20 Yard Dumpster (3 TONS) 6,000LBS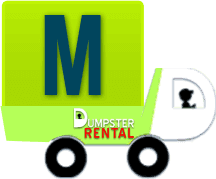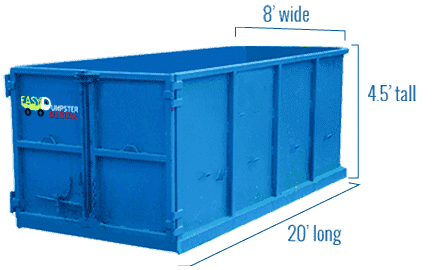 Easy Dumpster Rental
30 Yard Dumpster (4 TONS) 8,000LBS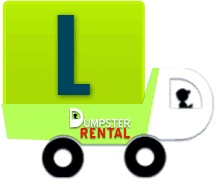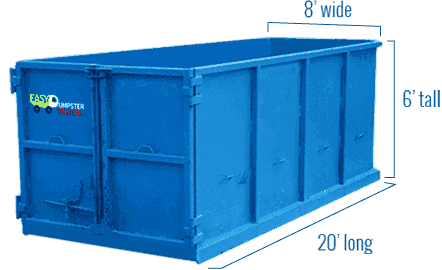 Easy Dumpster Rental
40 Yard Dumpster (5 TONS) 10,000LBS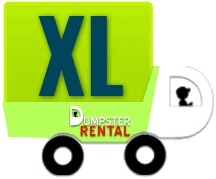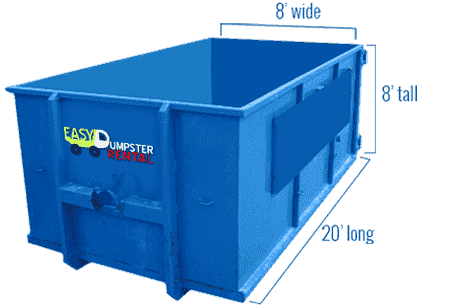 Easy Dumpster Rental
The Bees Ferry Landfill in Charleston County
The Bees Ferry Landfill in Charleston County is located at:
1344 Bees Ferry Road, Charleston (West Ashley)
Business hours are:
Monday – Friday 8am – 4pm
Saturday 8am – 3pm
The Bees Ferry Landfill also serves the residents of Mount Pleasant. Charleston County residents can dispose of one ton of materials once a month, free of charge.
Any questions you have concerning what the landfill will accept should be directed to:
The Environmental Management Department
(843)571-0929.
The county website spells out what you can dispose of and has other pertinent information.
Currently, residents can drop off such things as:
Construction debris
Demolition materials
Yard waste
Vegetative waste
Please note: The above-mentioned items will no longer be accepted by private or commercial haulers. This landfill is for use for local municipalities. Please check out the website for clarification on the recently revamped policies concerning haulers. When you arrive at the landfill you just simply drive up to the white scale house and check in with the attendant. Also, make sure you have proof of residency.
Rent a Dumpster for any Occasion
Planning an outdoor wedding? Is your city having a huge event? Perhaps you are having a Block Party? No matter the occasion or event, Easy Dumpster Rental has you covered. With dumpster sizes in 10, 20, 30, or 40 yards, we can haul away anything you can throw at us.
We make it so easy to order a dumpster a child can do it. We have handled all the above-mentioned events and every delivery and pickup went as smooth as glass. With over 15 years of experience, we have seen and done it all. With experience comes wisdom. And it is in your best interests to have a well-oiled team on your side. Having the background and the know-how reaps benefits that can only come from renting over 100,000 dumpsters. The benefits to you include on time delivery and pickup. Because we have sales reps with industry knowledge will be able to get the exact size bin. We don't try to upsell you and pressure you to rent a container that is twice the size you need.
When you talk to a member of our front office they will be able to plug in all the information you give them about your event into a weight calculator. Thus ensuring you get only what you need. No more no less. This process guarantees that you will get a great quote and it will just take a few minutes.
We offer a price guarantee, with no hidden fees. And we will match or beat any of our competitor's price. Not sure how to fill the bin? The sales reps will even walk you through those steps. Filling a bin properly will ensure that every square inch is utilized.
So make life easy on yourself, Call us now and discover why Easy Dumpster Rental outshines the competition. No mess, no fuss and hassle free service.
The Guidelines Governing Hazardous Waste
In this section will be detailing what is household hazardous waste. And you may be surprised what is in the kitchen cabinets that fall under this category.
The following is the most common hazardous household waste.
Ant baits
Moth repellents
Photographic chemicals
Automotive batteries
Turpentine
Shower cleaners
Motor oil
Are you surprised? I bet that there isn't a family in all of Mount Pleasant that doesn't have most of these materials either in their garage, under the sink, or in a pantry of some sort.
These products if not used and disposed of properly can cause harm, not only to you but if not taken to a landfill or recycled, can endanger the ecosystems of a community. Make sure you understand what you are bringing into the home. And don't throw these items into the regular trash bin. Put them into the recycle bin. They are ubiquitous and can be seen at every curbside in America. So no one should have an excuse when it comes to the mechanics of recycling or disposing of household hazardous waste.
How to Dispose of Hazardous Waste in Mount Pleasant
Residents of Mount Pleasant and Charleston County can take hazardous waste to the Bees Ferry Landfill. The landfill is located at:
1344 Bees Ferry Road, Charleston (West Ashley)
The hours of operation are:
Monday – Friday 8am – 4pm
Saturday 8am – 3pm
If you have any questions at all concerning what is hazardous waste or what can you drop off please contact:
The Environmental Management Department
(843)571-0929
Residents are permitted to drop off one ton of waste per month without incurring a fee.
Some of the items that are permissible to drop off are:
Brake fluid
Transmission fluid
Compact fluorescent light bulbs
For a complete list of items that you can drop off go to the Charleston County website. It's a great idea to peruse this website. It will help you become more aware of hazardous waste and how you should handle these materials.
How and Where to Recycle in Mount Pleasant
According to Mount Pleasant City Hall, the town has very limited resources dedicated to recycling. However, residents of Mount Pleasant don't despair because the County of  Charleston has you well covered in recycling.
The Charleston County website is over flowing with information pertaining to recycling. They have provided a treasure trove of data including what you can and cannot recycle. The following is a list of what you can bring to the recycling centers:
Greeting cards
Posters
Office papers
Sticky notes
Water bottles
Shampoo bottles
Steel and tin cans.
This just a small sample and you should read what else you can recycle.
These are banned items:
Plastic bags and wrap
Light bulbs
Construction debris
Food waste
Electronics
Medical waste
Clothing and shoes
The county provides Single-stream recycling so there is no sorting required on your part. The county supports roughly 10 Convenience Centers for recycling. These centers are located throughout the Charleston County area and the county has provided the locations and maps for your convenience.
The Bees Ferry landfill also has a recycling center. And they have provided an extensive menu of what can be recycled at this facility. Please take the time to visit these websites and learn all you can about the benefits of recycling. Recycling should be of interest to every member of the community. The effects of ignoring the merits of recycling can have devasting consequences for the welfare and prosperity of a community. So start reading and acting. Keep Mount Pleasant and The County of Charleston looking beautiful.
It's that easy!
Call Our Team Now
1-888-792-7833