Dumpster Rental in Memphis, TN
Get Rolloff Cost That Will Leave you In Wonder!
Click To Call 1-888-792-7833Click For Email Quote
Why we can offer the best rental service in Memphis:
Customer satisfaction is our main concern. We thrive on pleasing our potential clients and those who have rented from us for years. Without happy customers a business will not last very long. We value each client like family
Simple to use rolloff calculator
Same day service
Reliable and trustworthy service
Our prices will be music to your ears
Renting is as simple as A-B-C
Dumpster Rental Pricing in Memphis is Based on Many Different Factors
To Receive The Lowest Pricing, Call For A Customized Quote Now 1-888-792-7833
Rent a dumpster now and save up to $150:
We promise on time delivery and pick up. People are busy today, we realize this and guarantee our services. And we know that money is tight. That is why we offer the lowest prices and will beat or match our competitors rates.
Affordable bins and on time service
No haggling over prices, what you see is what you get
Get a quote in minutes, over the phone or online
No up-selling or high pressure tactics
Same day service in Memphis
Earn Up To $50 | Share / Like Below
10 Yard Dumpster (2 TONS) 4,000LBS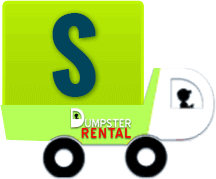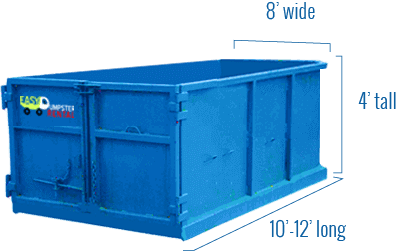 Easy Dumpster Rental
20 Yard Dumpster (3 TONS) 6,000LBS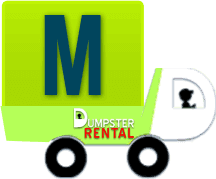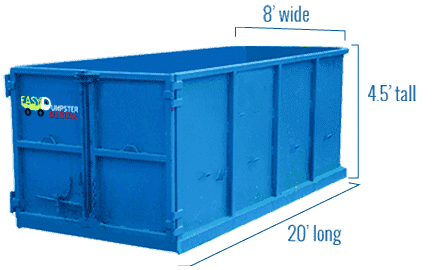 Easy Dumpster Rental
30 Yard Dumpster (4 TONS) 8,000LBS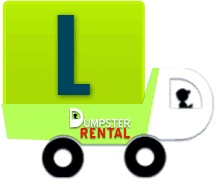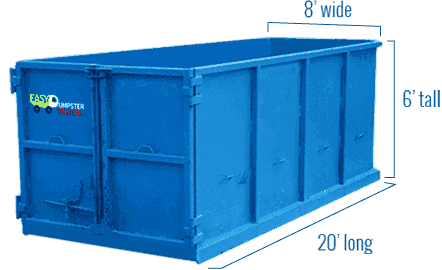 Easy Dumpster Rental
40 Yard Dumpster (5 TONS) 10,000LBS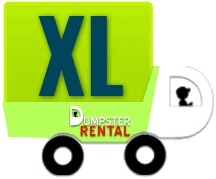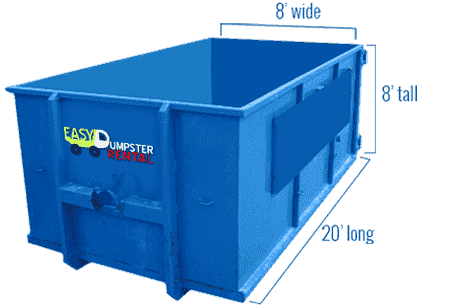 Easy Dumpster Rental
Landfill Locations Memphis, TN
Memphis City is situated at the seat of Shelby County in the state of Tennessee. The city's residential dumpsite can be found at the address below:
BFI Homes Road Landfill
5494 Malone Rd
Memphis, TN 38118
(901) 794-8071
Opening Hours:
Monday to Friday: 6 am to 4:30 pm
Saturday: 6 am to 12:30 pm
Sunday: Closed
BFI North Shelby Landfill
7111 Old Millington Road
Millington, TN 38053
(901) 872-7200
Open Hours:
Monday to Friday: 6 am to 4:30 pm
Saturday: 6 am to 12:30 pm
Sunday: Closed
Items that are accepted include:
Construction debris
Asphalt
Sawdust
Wood chips
Here is a partial list of restricted items:
Tires
Batteries asbestos
Medical waste
Reycling
The City of Memphis Solid Waste Management division provides residents with curbside recycling. Residents use 90 gallon recycling bins which should be placed in a convenient location away from vehicles or anything that might interrupt collection.
Some items allowed in recycling bins are as follows:
Cardboard
Steel cans.
Paper
Aluminum
Plastic
Curbside recycling is not available for residents living in apartments. However, there are recycling drop-off centers that they can visit. See the address below:
ReCommunity
3197 Farrisview Blvd,
Memphis, TN 38118
(901) 795-6886
All items should be placed in the recycling bin located just outside the gate. Accepted items include cardboard, aluminum and glass bottles (green, brown, white).
Hazardous Waste
Hazardous Waste is accepted from Memphis residents at the Household Hazardous Waste Collection Facility. This does not apply to businesses in the area. The facility is located at the address below:
6305 Haley Marino Rd
Memphis, TN 38134
(901) 222-7729
Open Hours
Monday: Closed
Tuesday: 8:30 am to 1pm
Wednesday: Closed
Thursday: Closed
Friday : Closed
Saturday: 8:30 am to 1 pm
Sunday: Closed
Contact Lisa Williams for more information at (901) 222-7770 or email [email protected]
Yard Waste
Yard Waste Such as grass, tree clippings and leaves should be placed in disposable bags and placed curbside for pickup. Please be advised that the city does not collect limbs exceeding 13 inches in diameter and 5ft in length.
Bulk Waste
Bulky items, including appliances such as washing machines, freezers, and water heaters, must be placed curbside for pickup. If possible, call the city when placing items outside but allow for a minimum of one week for the city to make arrangements to pick up the items.
Why should I Rent a Dumpster from Easy Dumpster Rental?
We understand that you have many options when it comes to renting a dumpster in Memphis. But very few rental companies can boast that they have been in business for over 15 years and have rented over 100,000 rolloffs. We can and we do. There is nothing like having experience on your side. Do you want to go into battle with a General who hasn't had combat experience? I doubt it and neither do we. Though renting a dumpster isn't where life and death decisions play a role, but decisions effecting your time and money come into play. And that is where a company that has been around so long can help you save both time and money. We save you time by knowing exactly what we are doing in the course of the rental process. We have seen it all. And, we can save you money because we know from experience how to price a bin and to go a step further, we will beat our match any competitors prices.
OK, you have convinced me, How do I order a dumpster?
Simple. Just give us a call or submit online quote and one of our highly trained sales reps will give you all the information you need to place a order. Tell them a little bit about your project, is it a simple yard clearing job or do you need a dumpster to build an addition onto your home? It doesn't matter to us, because we can handle the smallest projects, to huge high rise jobs. We have dumpsters in all shapes and sizes. From holding 90 wheelbarrows of dirt to hauling away up to 16 pick up trucks worth of materials. The quote you will receive has no hidden fees. And don't fret, you will not receive a bill later with sneaky add-on fees. We are transparent and up front with our pricing model.
Do you promise on time delivery?
Not only do we promise on time delivery, we guarantee it. No one likes be told to expect a delivery and no one shows up. And, most people don't have time to wait by giving you a window when we might show up. Tell us the day and time and we will be there. We just ask you to do a few things, though. Where do you want us to place the bin on your property? Or, do you want in the street? On the street you may need a permit, but our sales team will know for sure if you do. If you are placing the dumpster on your lawn, lay down some plywood to help support the weight of the dumpster. We don't want to damage your beautiful lawn. Ditto for the driveway. Have enough plywood to place under the wheels.
How do I arrange a pick up when the bin is full?
Easy! You have 2 options. You can give us a call or go online and you will find a link to "Request a Dumpster Pickup" just fill the info, hit submit and we will be there on time and day of your choosing. Also for your convenience, we have on our "Home" page a ton of information you can check out about our company, services, types of bins we rent, a FAQ section, and much more. This may answer many of your questions and may spark more questions. But that is fine because our sales reps have been in the sanitation industry for ages and can answer any question or concern you may have. So, give us a call and start that home remodeling job you have been putting off.
It's that easy!
Call Our Team Now
1-888-792-7833