Dumpster Rental in Edinburg, Texas
Get Superior Savings on Rolloff-Container Rentals
Click To Call 1-888-792-7833Click For Email Quote
Why We Can Offer The Finest Services In Edinburg:
We have worked hard here at Easy Dumpster Rental to build a brand that customers have come to trust. For over 15 years we have been in the sanitation industry proving that hard work and reliable personnel builds integrity.
We offer outstanding service that you can depend on when the chips are down and you need a bin fast
An assortment of dumpster rentals sizes that can be used for any project that you can think of
If you have recycling needs we are capable of insuring that those needs will be met. We are a Green company
We have rented over 100,000 rolloffs and that is a testament to the trust and loyalty that are clients have in us
Hidden fees and surcharges are a no-no in our business model. We are very transparent in our prices
Dumpster Rental Pricing in Edinburg is Based on Many Different Factors
To Receive The Lowest Pricing, Call For A Customized Quote Now 1-888-792-7833
Save With Us Between $10 And $65 On Your Dumpster Rental Cost:
We believe that we offer the lowest prices and the fastest service in Edinburg. We realize that time and money are important considerations when looking to hire a company. We honor these commitments out of respect to customers.
Prices so low that you will be astonished and doing cartwheels down the street
We rent to the residential and condo communities. Look to us to help you haul away your trash
Guaranteed on time delivery and pick up. We will not waste your time as we chase perfection
Hauling away a major demolition project is right up our alley. Construction rolloffs that can handle the dirty stuff
Be smart and call us immediately and realize savings that you thought were impossible
Earn Up To $50 | Share / Like Below
10 Yard Dumpster (2 TONS) 4,000LBS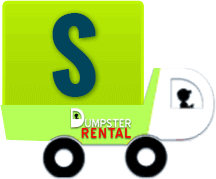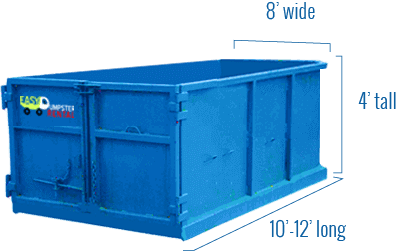 Easy Dumpster Rental
20 Yard Dumpster (3 TONS) 6,000LBS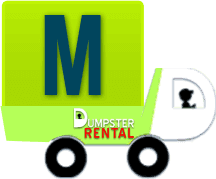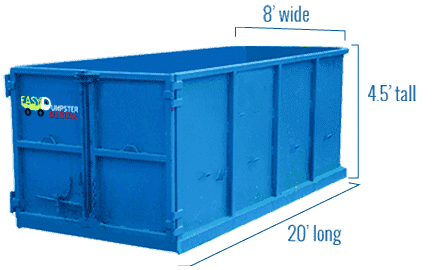 Easy Dumpster Rental
30 Yard Dumpster (4 TONS) 8,000LBS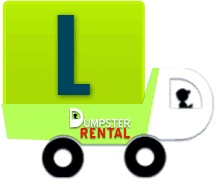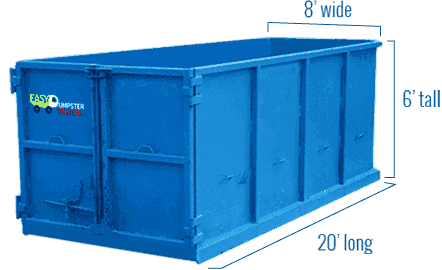 Easy Dumpster Rental
40 Yard Dumpster (5 TONS) 10,000LBS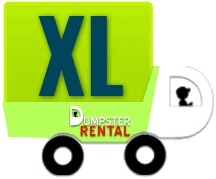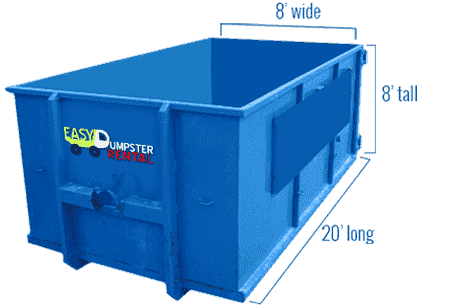 Easy Dumpster Rental
Landfill Location in Edinburg, TX
Edinburg is a city in the state of Texas and the county seat of Hidalgo County. Residents can drop off selected waste items at the City's Regional Type IV landfill. Contact information and hours of operation for the landfill can be found below.
Edinburg Landfill
8601 N Jasman Rd,
Edinburg, TX 78539
956-381-5652
Hours
Monday to Friday: 8:00 am to 4:30 pm
Accepted Material:
Tires
Shingles
Brick
Tile
Cement
Sheetrock
Refrigerators
Air conditioners
Stoves
Unaccepted Material:
Appliances with Fluorocarbon
Grease
Grit trap wastes
Lead acid batteries
Lead acid batteries
Recycling
The city offers convenient curbside services to residents. Recyclables should be cleaned and placed into bins which should be place by the curbside no later than 7:00 a.m. Recyclables can also be taken to the City of Edinburg Recycling & Educational Center:
3102 US-281 BUS
Edinburg, TX 78539
956-292-2133
Hours of Operations
Monday – Friday: 8:00AM – 6:30PM
Saturday & Sunday: 8:00AM – 5:00PM
Closed Holidays
Accepted Items:
Cardboard
Newspaper
Magazines/Books
Computer Paper
Aluminum Cans
Unaccepted Items:
Styrofoam
Napkins
Diapers
Plastic bags
Hazardous Waste
Residents can contact private hauler for disposal of household hazardous waste such as chemicals, pesticides, herbicides and paint. Contact the solid waste department at 956 – 381 – 5635 for more information. Residents can also contact the Edinburg Recycling & Educational Center at 956-292-2133 for information about HHW that can be recycled.
Yard Waste
Bush Collection services is provided to residents to dispose of yard waste. Branches must not exceed 6 feet in length and should be placed on the parkway for collection. Grass and leaves should be placed in bags for collection. Contact 956 381-5635 for more information.
Bulk Waste
The city crew will collect yard waste such as furniture, appliance water heaters, mattresses and rugs. Bulk Item Collection Schedule can be found on the website.
We Help You Free Up The Clutter In Your Home Or Garage
Edinburg has population of 82,000 residents and is home to the University of Texas Rio Grande Valley. Alfredo Cantu Gonzalez, a U.S. Marine, won the Medal of Honor for bravery during the Vietnam war, was born in Edinburg and so was the well know Tejano musical performer Bobby Pulido. Easy Dumpster also makes music, our low prices will be music to your ears.
We all have at sometime in our lives discovered that we have completely run out of storage space. Be it the garage, attic, basement, or the shed in the backyard. Many people find it hard to get rid of things and become hoarders. It could be for sentimental reasons or we just become so overwhelmed with all the items that we have collected over the years the job of cleaning up can seem to be engulfing us. So we begin the process of procrastination and all of sudden there is no room in the garage for a car(s). And the basement you once hoped might be a place for entertaining now has become so full of junk you can hardly find room to maneuver. So now you have finally decided to something about it and you wonder how am I going to get all of these items to a landfill or recycling center.
Well that is where Easy Dumpster Rental comes to the rescue. Instead of trying to use a pick up truck to haul away all of these materials, which by the way is going to cost you a lot more in time and money, give us a call a use our dumpster rental service. We offer 4 different sizes of rolloffs that can handle all the waste that you have accumulated over the years. We have dumpster in 10, 20, 30, and 40 cubic yards. Instead of renting or borrowing a pick up truck as mentioned above, we have enough volume in our dumpsters to make one simple trip to the landfill or recycling center for you. With a pick up truck you will be making numerous trips back and forth to a drop off site which most likely isn't anywhere near where you live.
For example, you give us a call and our sales staff determines that all you need is a 10-yard bin. That bin's carrying capacity is equal to 4 pick up trucks. Why waste your time making 4 round trips to a landfill? It is not a wise use of your time or money. We can do most jobs at the fraction of the cost of renting a pick up truck. We have the lowest prices in the industry and service that is truly exceptional. We will have the dumpster-bin at your home on time and the pick up will be just as punctual. So, lets begin to the clearing out of your stuff you don't need anymore and turn that basement into a functional rec center.
It's that easy!
Call Our Team Now
1-888-792-7833