Dumpster Rental in Galveston, Texas
Get Awesome Rates On Trash Bins
Click To Call 1-888-792-7833Click For Email Quote
Why We Are Number One Dumpster Service In Galveston:
Easy Dumpster Rental believes strongly that the customer comes first. Satisfying your needs is our number one priority. Our sales team will climb Mount Everest if that is what it takes to get and keep your business.
Get a quote in that will be the only one you will need because it will be the lowest. Get it online too
Guaranteed on time delivery and pick up. We know that your time is valuable
We are the industry leader when it comes to providing outstanding customer service
We will not be disappointed when you speak to our friendly and knowledgeable staff
No hidden fees or agenda. What you get quoted is what you pay
Dumpster Rental Pricing in Galveston is Based on Many Different Factors
To Receive The Lowest Pricing, Call For A Customized Quote Now 1-888-792-7833
Save With Us Between $10 And $75 On Your Dumpster-rolloff Rental Cost:
Success is defined by many metrics. But the most noteworthy for us is the number of repeat customers who return each year for their dumpster rental needs. Thousand of customers call us each year because of our quality of service
Prices so low you will hardly believe your eyes. We are gentle on your wallet so you have extra money
Our dumpster weight calculator is easy to use and will save you time and get you the right size bin
We rent to the residential market and can help you get your recyclables to a drop off center
We have most your questions answered on our FAQ page. Other questions? Give us a call
Save your self time and money by using a bin rental instead of a using or renting a pick up truck
Earn Up To $50 | Share / Like Below
10 Yard Dumpster (2 TONS) 4,000LBS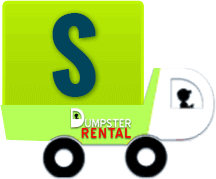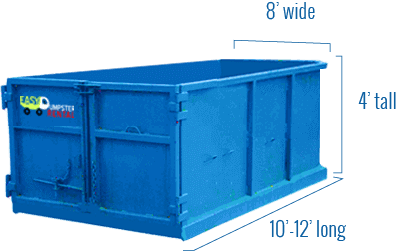 Easy Dumpster Rental
20 Yard Dumpster (3 TONS) 6,000LBS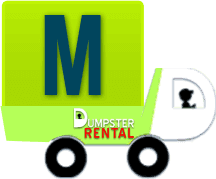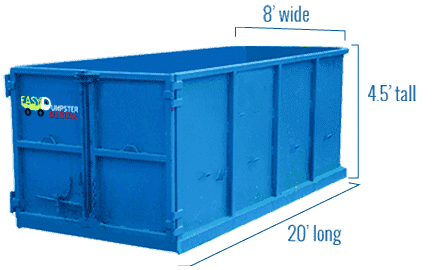 Easy Dumpster Rental
30 Yard Dumpster (4 TONS) 8,000LBS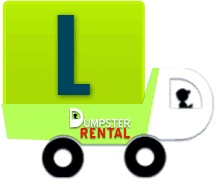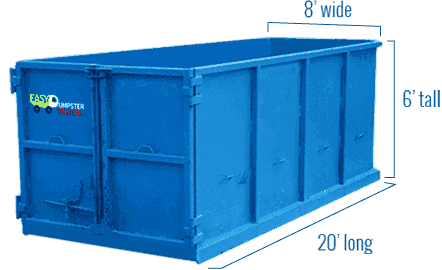 Easy Dumpster Rental
40 Yard Dumpster (5 TONS) 10,000LBS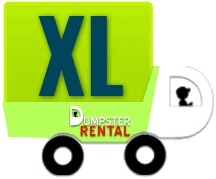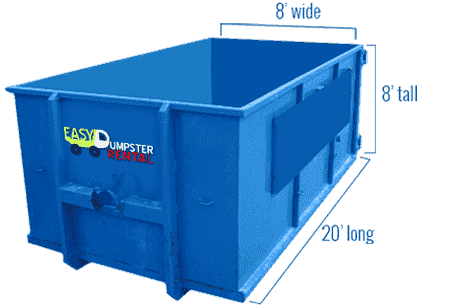 Easy Dumpster Rental
Transfer Station Location Galveston, TX
Galveston is a city in the state of Texas in Galveston Island and Pelican Island. Residents in Galveston can dispose of up to 1,000 pounds each month at the city's transfer station. A current utility bill or valid identification is required to use the transfer station.
5501 Harborside Drive
Galveston, TX 77554
(409) 741-1258
Hours of Operation
Monday – Friday: 7:00 AM – 4:45 PM
Saturday: 7:00 AM – 11:45 AM
Accepted Materials:
Building Materials
Items that do not fit into garbage cans
Roofing Materials
Materials Not Accepted:
Combustible Materials
Aerosol Cans
Concrete
Freon
Recycling
The City of Galveston will collect recyclables monthly from single family homes throughout the city. Residents can register for the recycling pickup services by calling call 409-797-3630 or email public works. Recyclables can also be dropped off at the ECO Center.
ECO Center
2 61st St
Galveston, TX 77551
409-741-1446
View the list of materials accepted at the site here.
Hours
Monday to Friday: 8: 00 am and 4:45 am
Hazardous Waste
Residents can contact the City of Galveston Sanitation Division at 409-797-3630 or Email to find out about how they can dispose of household hazardous waste.
Some household items that are considered to be hazardous are:
Disinfectants
Antifreeze
Adhesives and glues
Fertilizer
Gas cylinders
Pesticides
Shoe polish
Paint strippers
Yard Waste
The city provides regular collection of yard waste such as tree clippings, leaves and grass. Contact 409-797-3630 to find out about yard waste collection.
Bulk Waste
Residents can schedule for heavy items such as furniture, appliances and large tree limbs to be collected. Contact (409) 797-3630 or email [email protected] before 3 PM for more information. Click here for more information on bulk waste pickup in the city of Galveston.
We Have The Perfect Dumpster Rental For All Of Your Needs
Galveston  is a coastal city located on Pelican and Galveston Islands. The city was incorporated in 1839 and has a population around 50,000 people. The economy is based in the tourism, financial, healthcare, and shipping industries. In 1900, Galveston was almost wiped off the face of the earth when one of the deadliest hurricanes in the U.S. killed around 9,000 residents. It is to this day the most devastating natural disasters to hit America. Galveston was home for a few years to  Jean Lafitte, the famous pirate and a hero of the War of 1812. William Lewis Moody, Jr. started one of the largest insurance companies in the U.S., The American National Insurance Company and is the largest employer in Galveston.
A lot of home owners are not aware of the fact that Easy Dumpster Rental has dumpsters for the residential market. And that is a great thing to be aware of. Because we carry a variety of dumpster sizes we can cater to both the home owner and the construction industry. Our smallest bin is the 10 cubic yard.
10yd bin has the ability to haul away the equivalent of 4 pick up trucks or 90 wheelbarrows of dirt, tree limbs, and any other backyard  debris that you need to take to a landfill. This bin is also great for getting rid of things you have no need for and we will be happy to take those items to a recycling center for you. Renting or borrowing a pick up truck isn't the most practical route to take. A pick up truck will entail too many trips to a landfill or recycling center and it will waste your time and money. We can to it all for you in one simple trip at a lower cost.
Next in size is the 20- yard dumpster. This canister is ideal for the smaller rehab jobs around the house. Such as a bathroom or kitchen remodels. It also will double as a temporary storage unit. Instead of just piling materials out in the front yard you can use a dumpster as receptacle until you are ready for a pick up. This will keep your yard nice and tidy and safe. The 20-yard dumpster has the loading capacity of 8 pick up trucks or 180 wheelbarrows.
The 30 cubic yard rolloff is next in our line up. This rolloff is great if you are doing a huge home remodel or a complete tear down. It can handle up to 12 pick up trucks or 270 wheelbarrows of trash.
Finally, we have the 40-yard dumpster rolloff monster. This dumpster is typically used in the construction industry for demolition jobs or tear downs of very large buildings. It can carry a load of 16 pick up trucks or 360 wheelbarrows worth of debris. So as you can see there is no job either around the house, condo or construction site that we can't handle.
Coupled with our very low guaranteed prices and on time delivery and pick up you can't go wrong renting a dumpster-bin from us. And its easy to place an order. Give us a call, tell us about your project. We will give you a quote in seconds and you are on your way. You can also get a quote online and request a pick up online too. We try to make life a little easier for our customers. So give us a call and begin that project. We are here to help you every  step of the way. The Easy Dumpster Rental way.
It's that easy!
Call Our Team Now
1-888-792-7833