Dumpster Rental in San Angelo, Texas
Unquestionably The Lowest Roll Off Cost
Click To Call 1-888-792-7833Click For Email Quote
You Can Sleep Tight Knowing That You Are Getting Great Service On Bin Rentals:
Easy Dumpster Rental only hires the most qualified individuals to be a member of our customer service team. Then we train them to be the absolutely best at giving you the number one service in San Angelo.
We have dumpster rentals in a mix of sizes. 10, 20, 30, and 40 cubic yards rolloffs for any job
Friendly, organized staff that acts swiftly to get your dumpster to your location on time
No hidden fees just straight talk when it comes to your bin rental rates and our quality service
Get a quote faster than the Roadrunner being chased by the Coyote. Beep! Beep!
Dumpster rental process so easy that a child could do it. We are here to simplify your life
Dumpster Rental Pricing in San Angelo is Based on Many Different Factors
To Receive The Lowest Pricing, Call For A Customized Quote Now 1-888-792-7833
Save With Us Between $10 And $90 On Your Container Rental Cost:
We are a business that puts a lot of emphasis on trust. Having over 15 years in the canister rental industry and dumpster rentals in the 100,000's, we believe that we have earned the trust of the consumer.
Same day delivery available in S.A. and the surrounding area. We are here to help in emergency situations too
We have many returning customers because they trust us getting the job done on time at the  price we quoted
Request a pick online for your convenience and to help you save your valuable time. Quotes online also.
We w'ill deliver the same bin to multiple locations if you have more that one property you are doing rehab job on
Don't "Waste" your time any longer. Call the best and save your hard earned money for a new boat
Earn Up To $50 | Share / Like Below
10 Yard Dumpster (2 TONS) 4,000LBS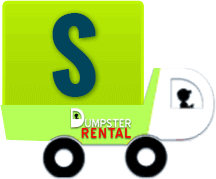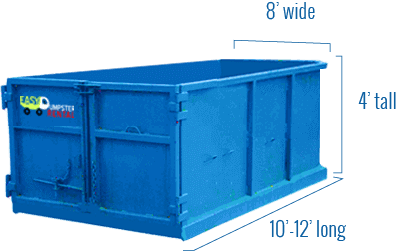 Easy Dumpster Rental
20 Yard Dumpster (3 TONS) 6,000LBS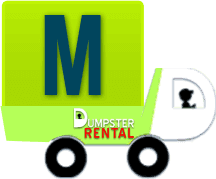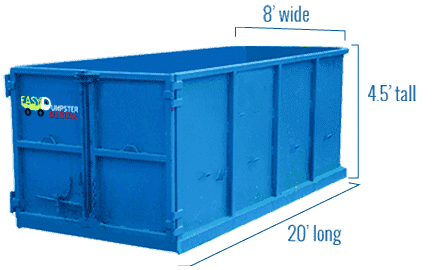 Easy Dumpster Rental
30 Yard Dumpster (4 TONS) 8,000LBS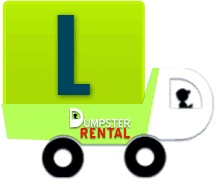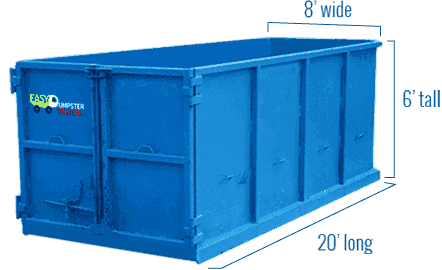 Easy Dumpster Rental
40 Yard Dumpster (5 TONS) 10,000LBS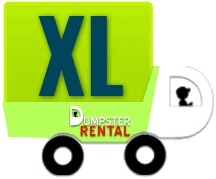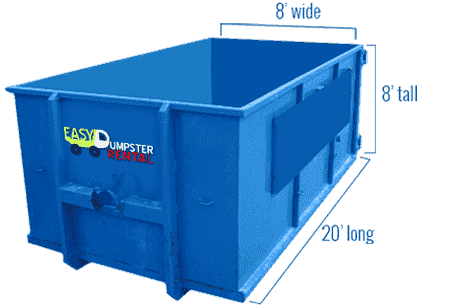 Easy Dumpster Rental
Landfill Location San Angelo, TX
San Angelo is a city in the state of Texas. It is the county seat of Tom Green County. The city contracts with Republic Services to provide residents with Landfill disposal services. Location for the landfill is listed below.
San Angelo City of Landfill
3002 Old Ballinger Hwy
San Angelo, TX 76905
(325) 655-6869
Hours
Mondays-Fridays: 7 a.m.-5:30 p.m.
Saturdays: 7 a.m.-2 p.m.
Residents can find Landfill dumping fees here.
Recycling
Curb collection recycling services is provided to residents in San Angelo, TX. Carts should be placed out by the curb or within two feet of the alley on collection day. The handles on the cart should be facing the house and the carts should be placed away from parked vehicles, mailboxes and other obstructions.
Accepted Items:
Paper
Plastic jugs
Plastic bottles
Plastic cups
Cardboard
Cans
Unaccepted items:
Plastic grocery bags
Batteries
Waxed cartons
Light bulbs
Foil
Styrofoam
Pill bottles
Yard Waste
Yard waste is picked up on the same day as recyclables.  Grass clippings, weeds and other yard waste should be bagged and placed out for pickup. Limbs that cannot be bagged should be placed beside the bin in bundles for pickup.
Bulk Waste
Bulk items such as furniture and appliances are collected quarterly. Click here for information about residential quarterly bulk pickup. 
Easy Dumpster Rental Answers Questions On The Roll Off Process
San Angelo has been inhabited by native people since the 1600's. The city is home to many art galleries, a Civic Ballet, and The San Angelo Symphony. The city boasts other cultural activities including Angelo Civic Theater and plays held at Angelo State University. The great Major League pitcher Greg Maddux was born in San Angelo.
However, Easy Dumpster Rental will never threw you a nasty curve ball or a slider like Maddux did. We will never try to outfox you. With our flat rate pricing model you will know a head of time what kind of pitch is coming and it will be hit out of the park with the savings you will come to love. Many people who are contemplating a dumpster rental for the first time have many questions. And rightfully so. With that said, we will try to answer some for you here so you will be comfortable with Easy Dumpster Rental process.
Why should I use a dumpster-bin in the first place? A dumpster has many uses and advantages over a pick up truck. Using a container will help keep your yard nice and tidy looking. And a bin acts like a storage receptacle until you are ready for a pick up. It's very convenient and will save you tons of money if you are considering using a pick up truck. A pick up truck will require you to make numerous trips to a landfill, possible scratch your truck and cost you more money when you figure in gas and the amount of time you will waste. A dumpster is by far the most practical and prudent way to haul your trash to a landfill.
What sizes of rolloff dumpsters do you carry and what size do I need? We carry 4 sizes of canister-rolloffs. 10, 20, 30, and 40 cubic yards. A 10-yard bin will be equal to 4 pick up trucks and a 40 yard rolloff will be equivalent to 16 pick up trucks. When you call our office and speak to our sales team, with a few questions about your project they can quickly determine what size canister you will need. We also use a rolloff weight calculator to help us narrow down the choices.
How much advance time do I need to order a dumpster? We like at least 48 hours to get everything organized. But we can get you a rolloff-bin in 24 hrs or same day if needed.
How long can I keep a rolloff-container? Typically, 14 or 30 days. However, you can keep a dumpster-bin as long as you need it. Just talk to the sales team and they will give you all the different options that are available.
What credit cards or other payments do you accept? We accept most major credit cards including: MasterCard, Discover, Visa, American Express, and PayPal.
Those are just a few questions and answers. On The Easy Dumpster Rental website we have a FAQ page with more answers or you can just call are friendly, highly knowledgeable staff for any other questions you may have. We are here to serve you and make your dumpster-bin rental process a smooth transaction with no curve balls thrown.
It's that easy!
Call Our Team Now
1-888-792-7833